Home
›
East Central General Fishing & The Outdoors
Sebastian 4/26//14 - late report
clamc
Posts: 119
Deckhand
With a crew of 5 (Team Hammerhead, Team Dirty, myself, eddie and gary) we broke Sebastian Inlet by 630 with a plan of running deep since we heard the fish that were caught Friday were in the 300-400 range. We planned on dropping lines at 300 and working out to about 800 foot and deep drop for tilefish since the seas were seemingly gonna cooperate.
On the troll out we hit the first dolphin around 500' circled back a few times with nothing to show, so we continued east. Fishing was tough and slow having to constantly clear lines. Once we got to the area where we wanted to tilefish, we pulled in the trolling gear and switched to the electric deep drop gear.
Within a few minutes of hitting the bottom we see the tip bouncing and we brought up our first tilefish. We made a few more drops and limited out with 5 tilefish. While deep dropping 3 dolphin decided to commit suicide and join the ice bath.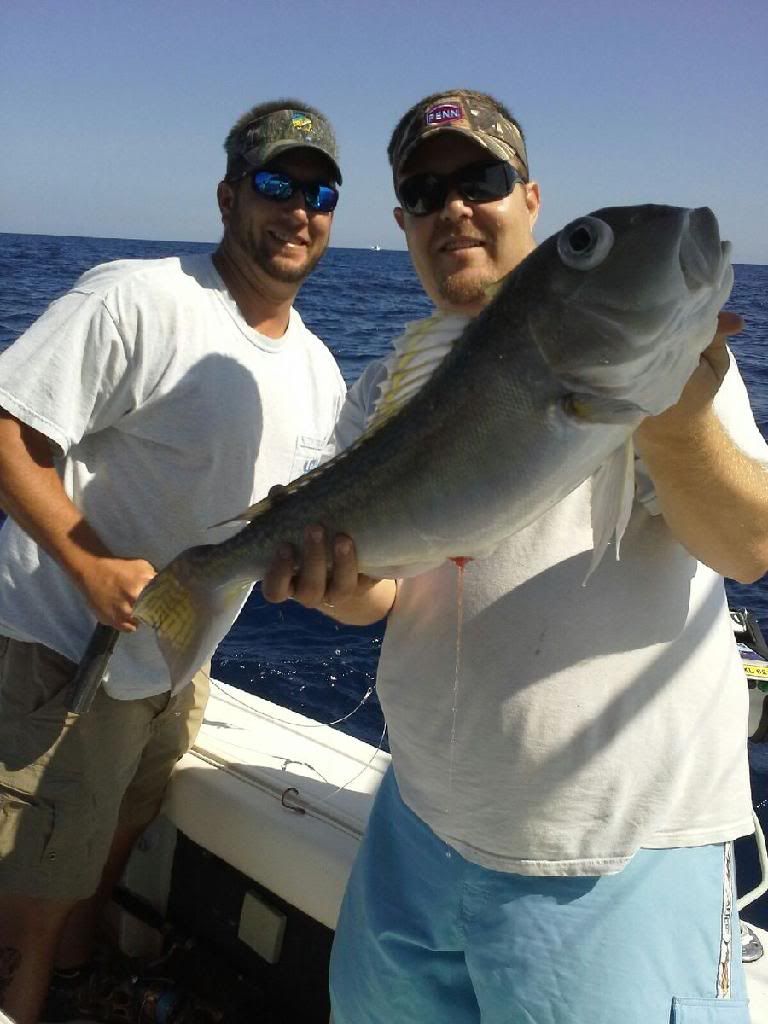 With a decent weedline about ¼ mile east of us, we decide to chum and see if any dolphin showed up while we ate our lunch. We slowly picked off 3 more dolphin while burning a bag of chum. Decide to work back west and hit a wreck where we have caught snowys before and got our 8th and final dolphin.
We made a few drops on the wreck and played with the amberjacks but could not find a snowy. Total for the day was 8 dolphin, 5 tilefish, 1 greater amberjack, 1 lesser amberjack and a progy. Pretty decent with no real heroes, but put some fish in the box.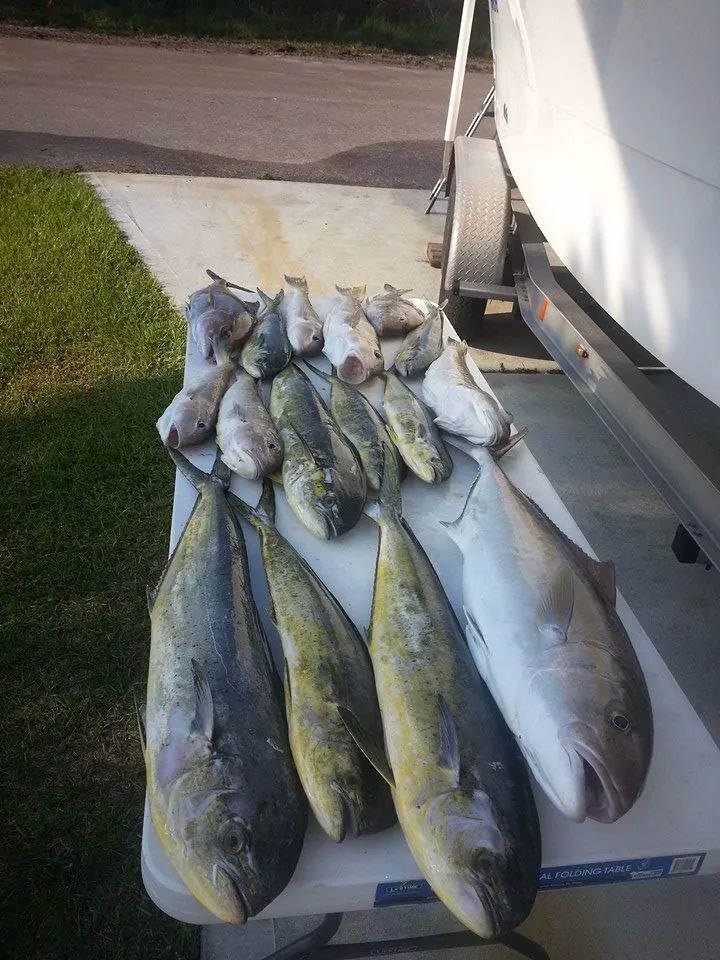 And my first try at a video: