Home
›
Northeast (3 Forums)
›
Northeast General Fishing & The Outdoors
Cold Wednesday ....
Jizzo
Posts: 1,362
Officer
I love weekday fishing when I get the chance. And when its 40 degrees out and windy, I can have any parking spot I want at the boat ramp. I knew it was gonna be cold but I was hoping the wind was gonna die down....it did...for about 45 minutes...then came right back up again.
We didn't have much action in the creeks this morning....like...not a bite.
So we got bored and started finding other things to play with.
Caught a slob pinfish.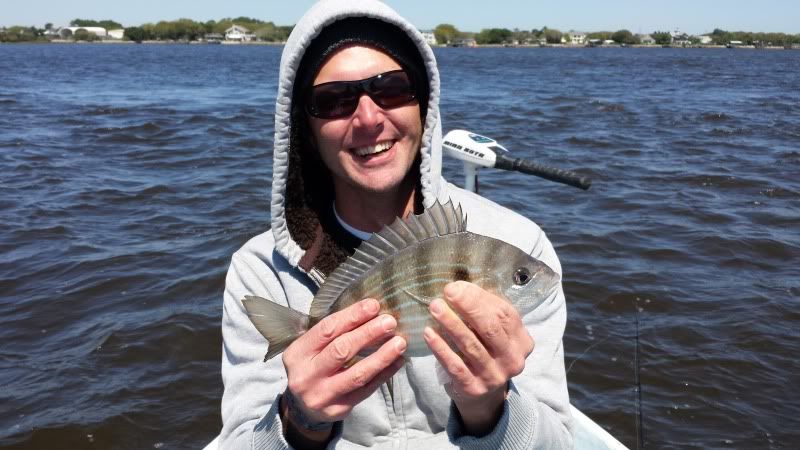 When the tide slacked we fished a few bridge pilings with no luck. The Little Jetties must have been our 10th spot. As soon as the tide started coming back in we started getting bites. I love low tide fishing. It just seems more natural to me. Its been a long time since I had anything to report so two fat sheepies is a big deal to me.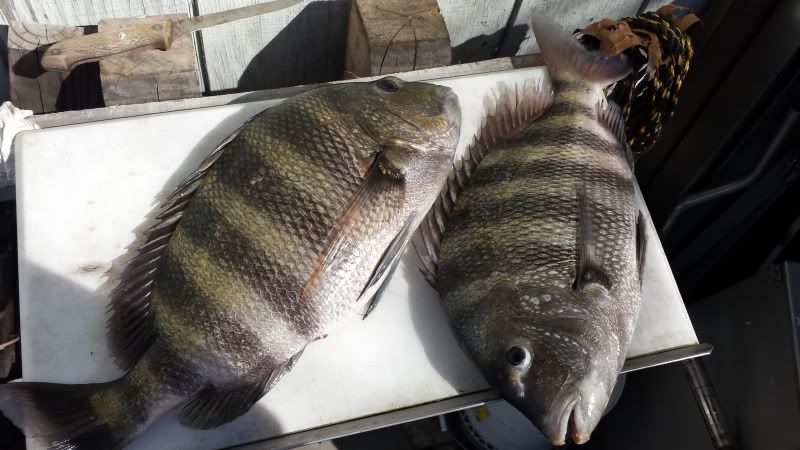 Nice to have some fresh fish in the house again. I couldn't wait to fry some up.
-Jon