Home
›
Big Bend General Fishing & The Outdoors
Snook , you can take it to the bank. 03/29/2014
capt louie
citrus county
Posts: 10,269
Moderator
After tormenting and procrastinating over what Snookspanker and I seen last week today I decided to see for myself. If you read the report, we seen a guy jump a good fish that looked like a snook but weren't sure.
After the monsoon started to let up today and the weather clearing I asked my bro-in-law if he wanted to give the snook a try. He did and we went to the Withlacoochee dam.
The lock , like before , was open and roaring. This is what it needs to look like.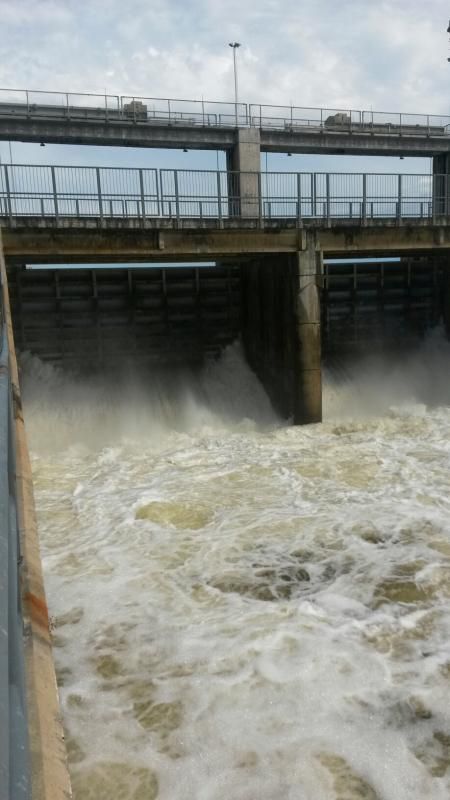 Man , like the old days when it was a real hydro electric dam, before being replaced with the current control structure.
We took up stations on each side and started casting. I was using a 4/0 EWG Trokar with a 1/4oz bullet weight and a 4" swimbait. That would allow it to get down in the current seams near the bottom.
It didn't take long and I had a bump but missed it. A few casts later I had a good take and it was fish on !
Wasn't sure if a gar,bass or snook in the foaming water but once near the bank I knew.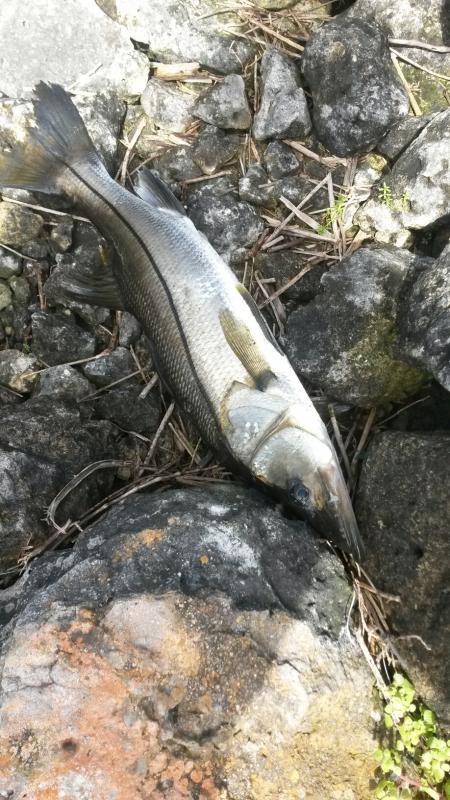 Didn't have a tape so used the dollar bill method and got 4 bills and a bit so guessed 25 to 28".
Slid it back in the water. Dang it , wanted a snook dinner..
Got hung up and had to go get more baits and a tape measure and while on the top of the dam heard a whining noise ? WTH..
The gates started closing! First one then the other , then nothing ! No flow.
No more bites either. It shut down hard. :banghead
Not sure how or when they open that thing but it's not often.
When it is.
You can take it to the bank.
"You'll get your weather"