Home
›
Northeast (3 Forums)
›
Northeast General Fishing & The Outdoors
Decent Day from shore
Coydog
Posts: 418
Deckhand
Slept in late figuring there would be showers all day. Peeked outside and saw the sun pretty much shining even though it was kind of windy.
Rushed eating breakfast and got the dog and gear into the car and headed to B&M tackle. Got my bait and found out a couple Deputies from JSO were getting ready to take some kids fishing after one finished their shift.
Got to Cooper park and pulled in. Tried the fresh dead shrimp, nothing was hitting it. While I was drowning the dead bait, took my spinning outfit and used the Redfish Magic spinner and every so often it would just get hammered.
Got a couple of these guys: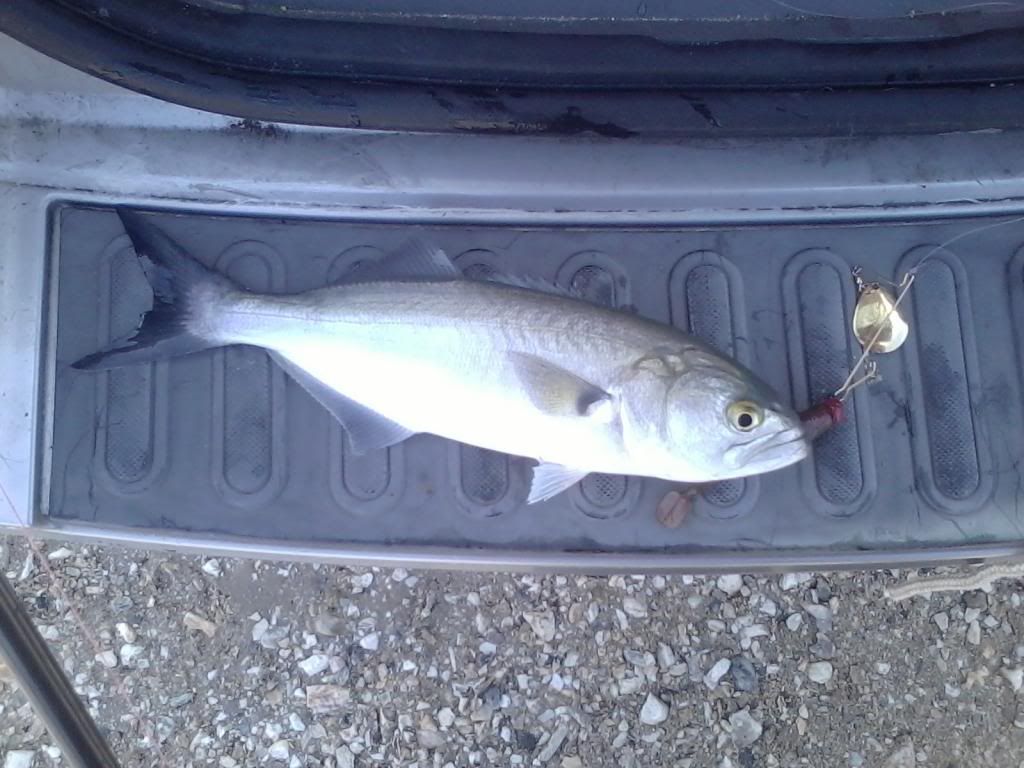 Did notice they just ignored the white swim baits even though there are some fish that are milky white with a circle behind the eye that is there. But dear god they would just eat with extreme prejudice the one that was colored new penny.
So, not bad, plan n heading out again tommorrow too.