Home
›
South General Fishing & The Outdoors
Everglades report, 26 January
lemaymiami
Posts: 4,325
Captain
This past week the backcountry out of Flamingo was just plain cold.. the air was cold, the water was cold, but there were still fish to be found.
My first day was frustrating since we were only flyfishing and the fish we found weren't very hungry... Still we caught and released a variety of small fish on Blacklight Specials (a small black minnow pattern on a #1 hook) and had lots of shots at reds that just weren't having any... Along the way we poled up on at least a dozen sawfish that ranged from barely 24" to as big as nine feet long - all in very shallow soft mud flats in Whitewater Bay... The highlight of the day was a monster redfish in less than two feet of water that saw us just after my angler, John Kern from Utah, had made his cast. As you can guess the big fish spooked away at high speed.... When I say monster, I've never seen one bigger up inside -the fish was at least three feet long and looked to be as much as four feet long..... We've seen and even caught fish that big along the coast at end of September, but I've never seen one that big inside Whitewater....
The next day we turned things around in water conditions that, if anything, were colder than the day before...
With water temps showing as low as 50 degrees on the run across Whitewater we ran to the west where I was hoping for some warmer water around river mouths. We found that warmer water after a few tries then caught some very nice upper slot sized fish, keeping one per angler for the table... Here are the pics, my anglers that day were local guy Geoff Thomas and his cousin Tim Thomas and wife visiting from Pennsylvania.
[img][/img][img][/img]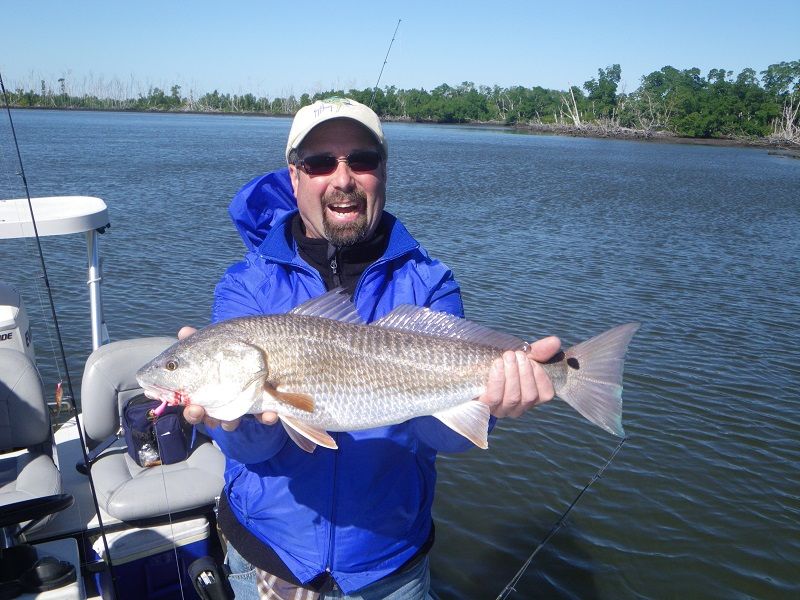 this was Tim's second fish
[img][/img][img][/img]
Steff and Tim with her first redfish
[img][/img][img][/img]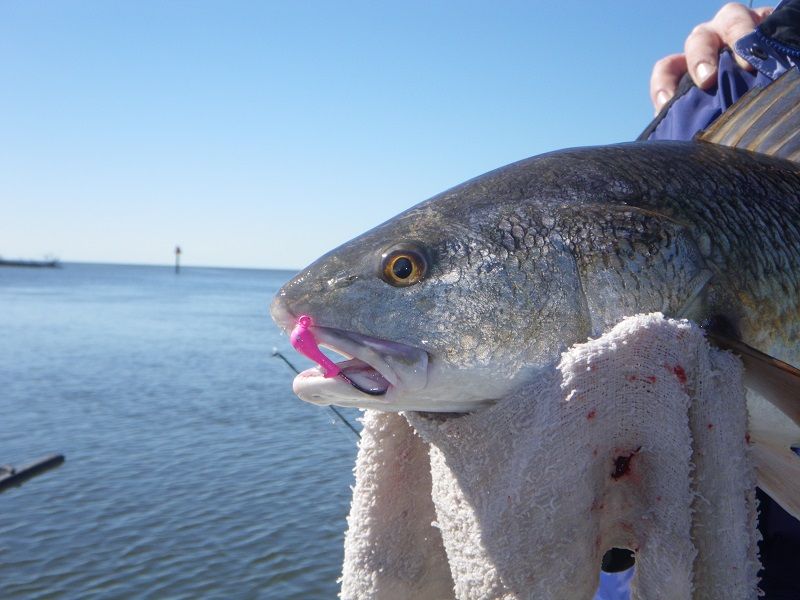 Note the pink jighead.... on that day we tipped it with either a big live shrimp or a small piece of cut ladyfish
(and that's a great tip on a very cold day...). Normally that leadhead would have had a Gulp tail....
[img][/img][img][/img]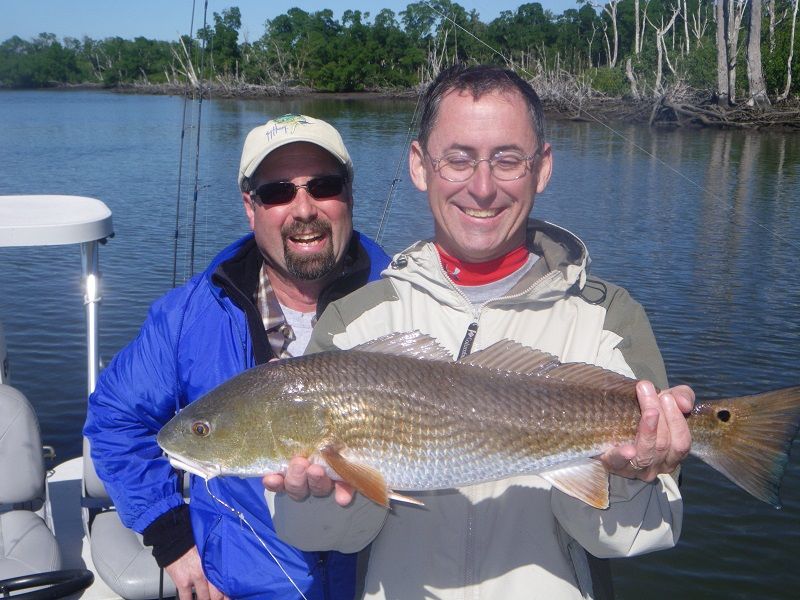 Here's Geoff Thomas and although he fishes a lot, this was his first (or second) redfish... they were keeping me busy....
To round off the day we managed one small snook - but never found the first trout anywhere.... which is not the way things usually go in the backcountry at all....
Tight Lines
Bob LeMay
(954) 435-5666