Home
›
General Hunting
New lil boat

micci_man
Somewhere in FL
Posts: 14,965
AG
I finally got it rigged for fishing and duck hunting and I'm done with it. I
finally
got the new motor in and installed 1 week before the season opened. It's in hunting mode right now as the foot controlled trolling motor is removed and the blind is on. A big thanks to BBB for the blind and helping install it :beer
I spent weekend before last runing the motor and getting use to it which wasn't bad at all. I really like this little combo and it hunts much bigger than it really is. The motor is a Copperhead 10hp LCT. With me and another person my size it runs right at 15 mph. With me alone it'll hit 20 mph and those speeds are fine by me, I didn't buy it to be a speed demon but to be able to go anywhere in the lake and that it will do!
Blind up, top of the blind rail is 32" above the water, the skinnier the better....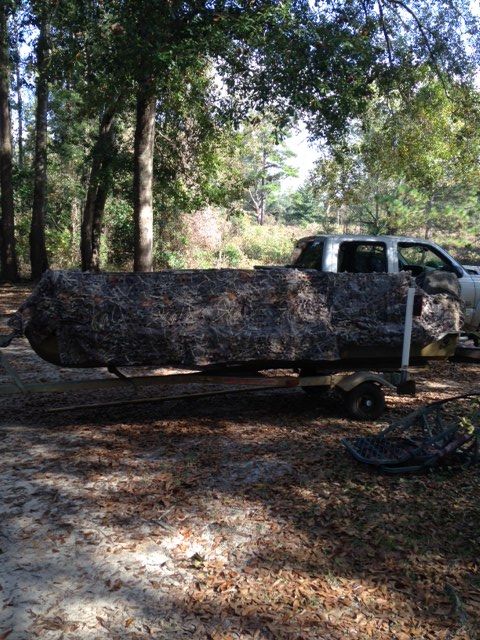 Blind down, it only takes a couple of minutes to raise/lower the blind.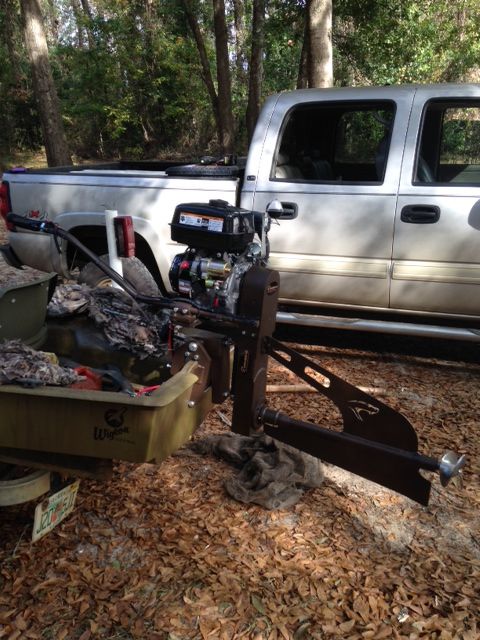 Common Sense can't be bought, taught or gifted, yet it is one of the few things in life that is free, and most refuse to even attempt to possess it. - Miguel Cervantes