Home
›
Sportsman's Kitchen
One way to get rid of 1/2 a deer...
Panhandler80
Posts: 8,899
Moderator
Have done this plenty of times before and posted it once prior. Figured it would be okay to post today's version as a rerun.
Finished up getting the woods in order yesterday and today's forecast called for this tropical thing to come through. That being the case (and the fact that our last batch of chili has been consumed) we decided to cook some chili.
Whooped! I've been chopping and browning for about 5 hours, but the good news is we have about 100 pounds of fine eats for roughly $100... plus venison; we won't bother telling my wife that venison runs about $1,392 / lb.
Anyway, not a bad way to spend a Sunday...
Er'body needs some beans and 'maters!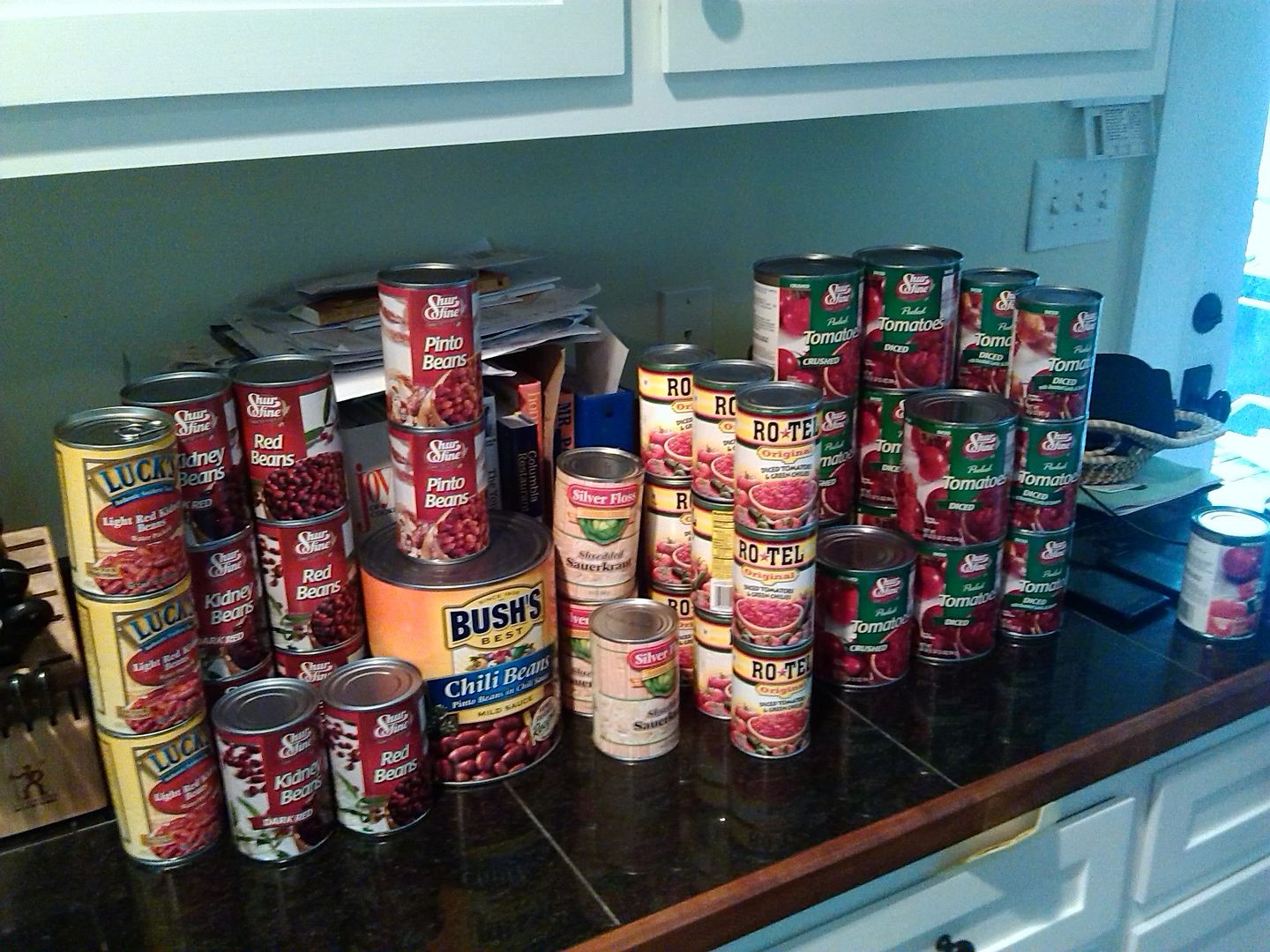 Meat? Yeah, gotcha. Venison roasts, ground venison, ground beef, beef shoulder chunks and beef rump chunked up.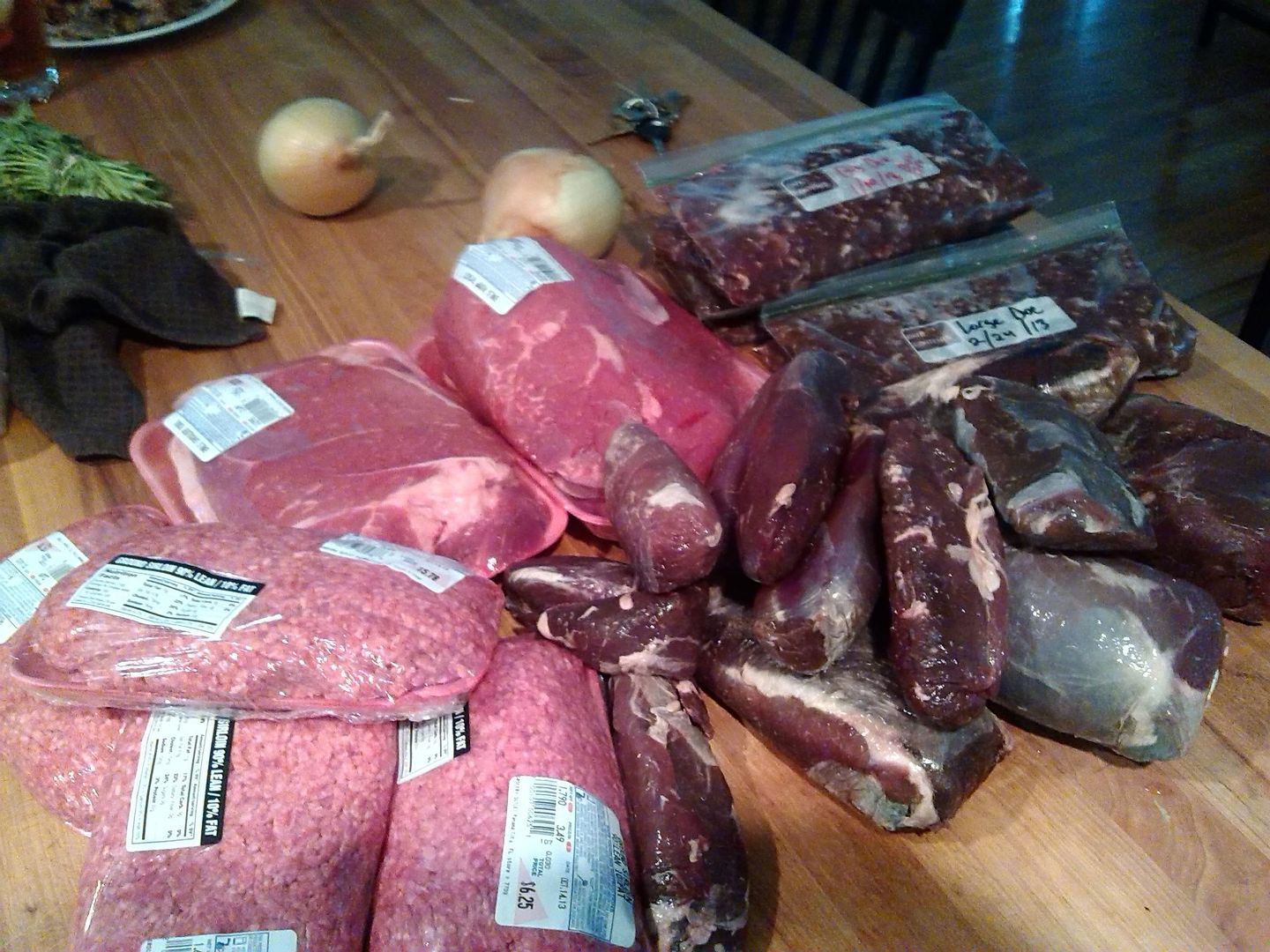 Onions were a bit on the strong side...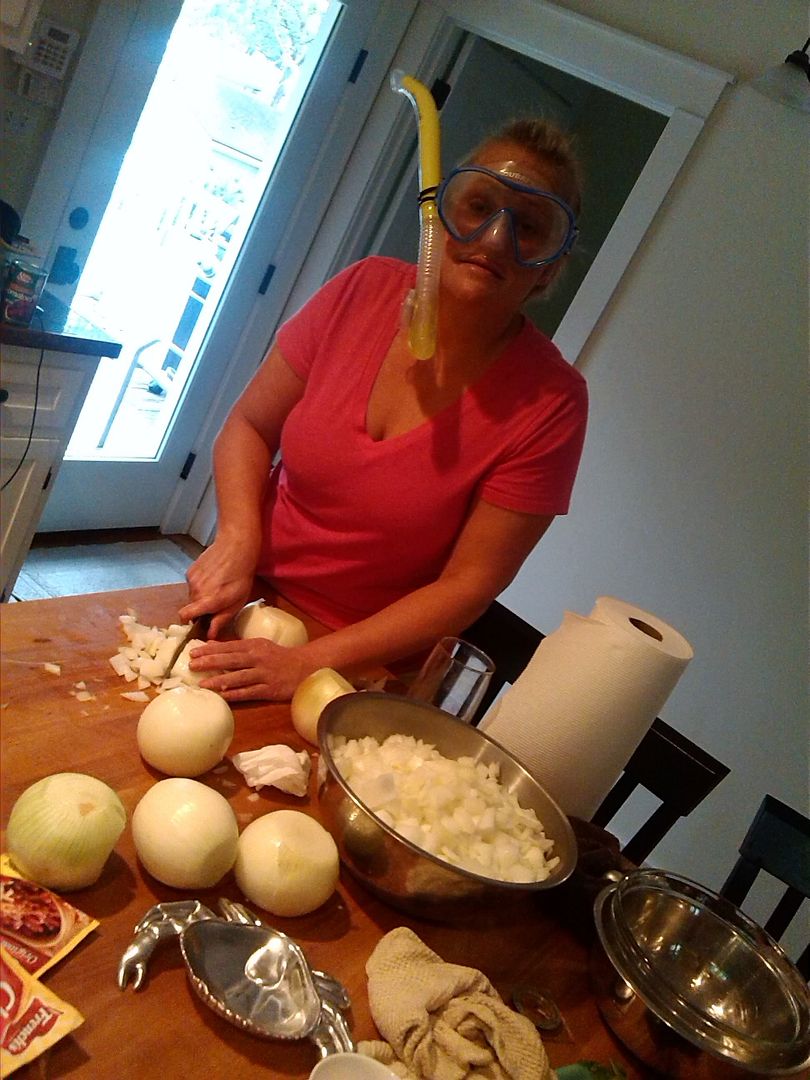 Veggies?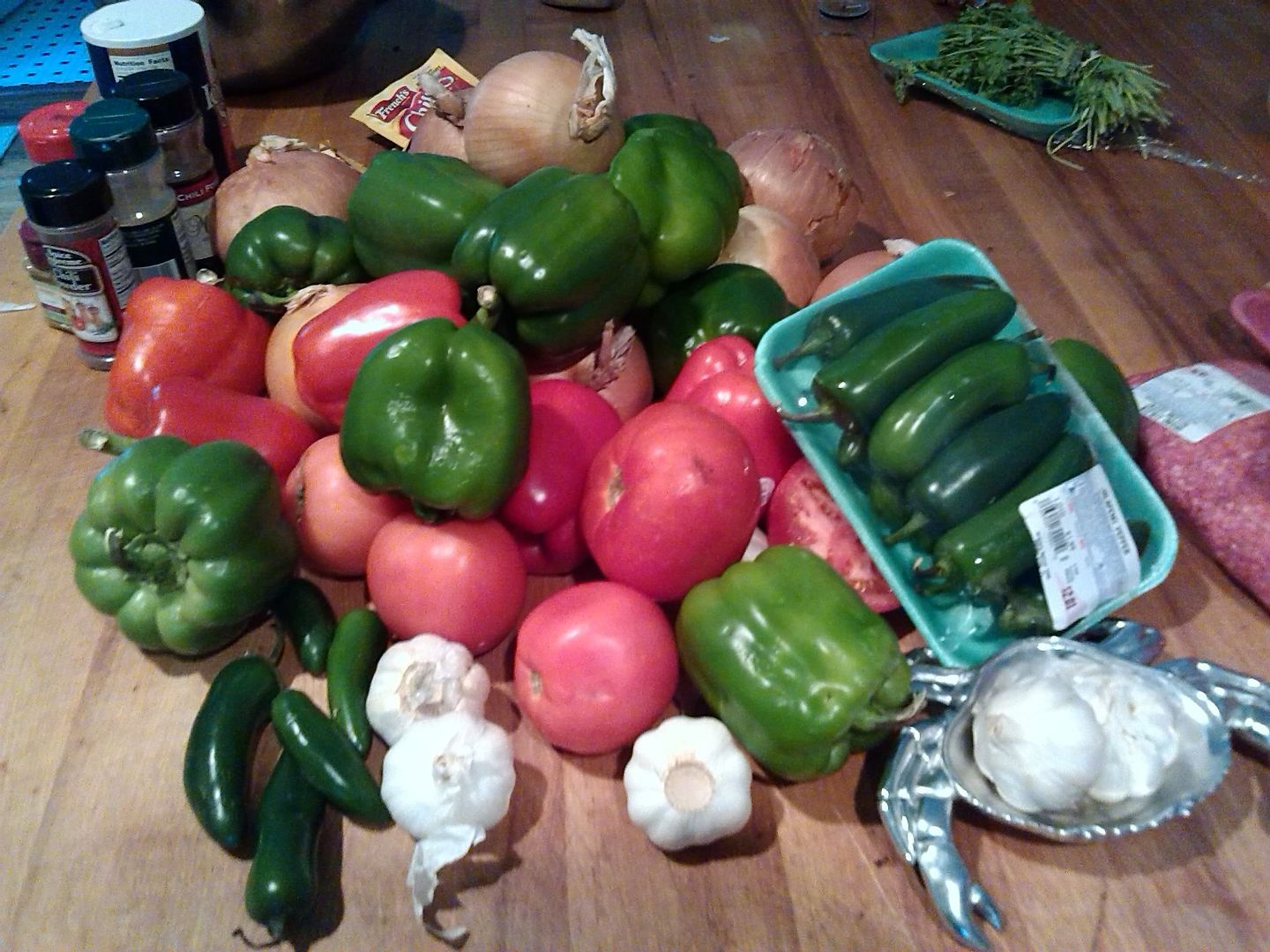 Deer and cow chunked up...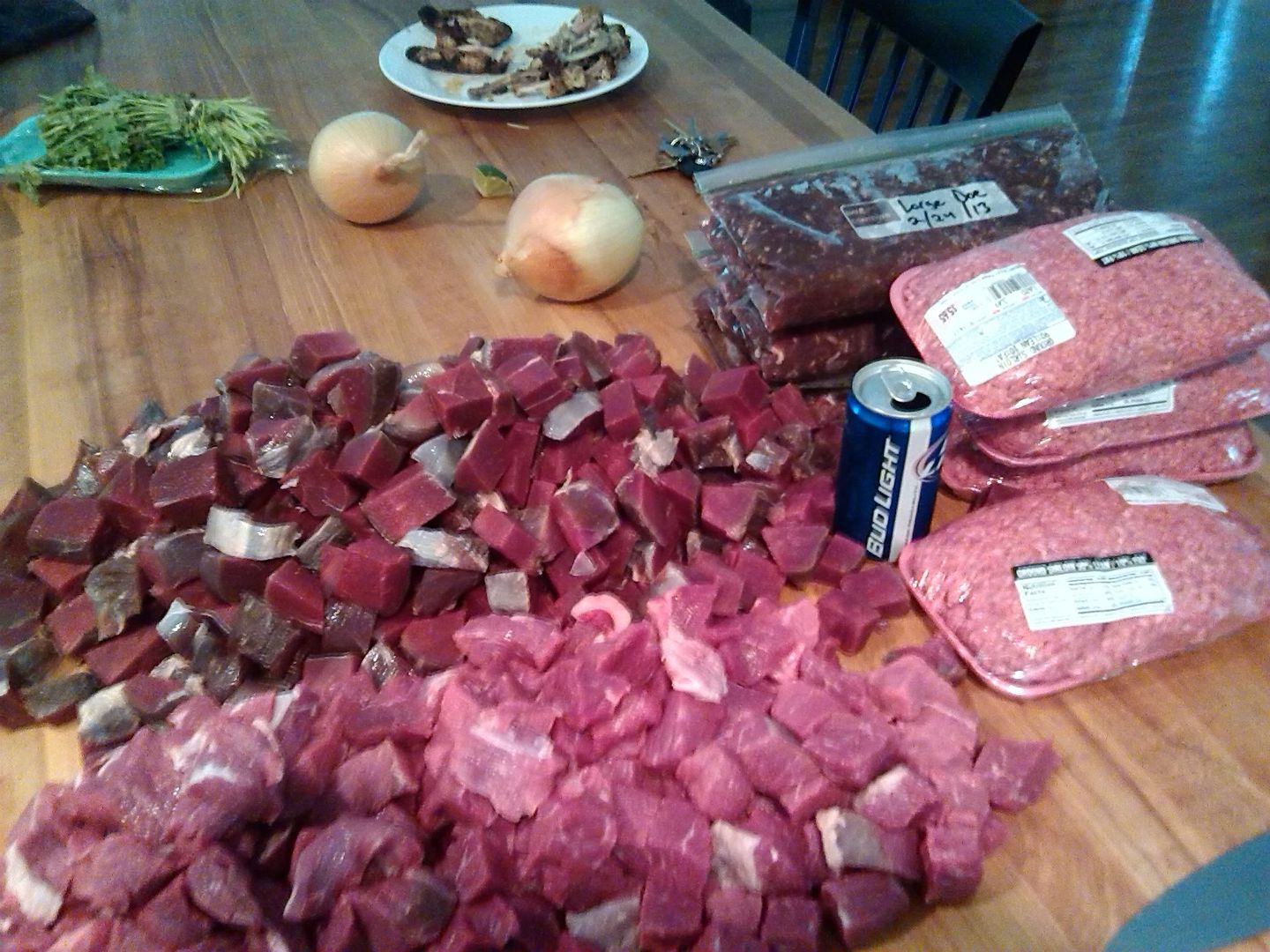 Garlic anybody? We went through about 5x this..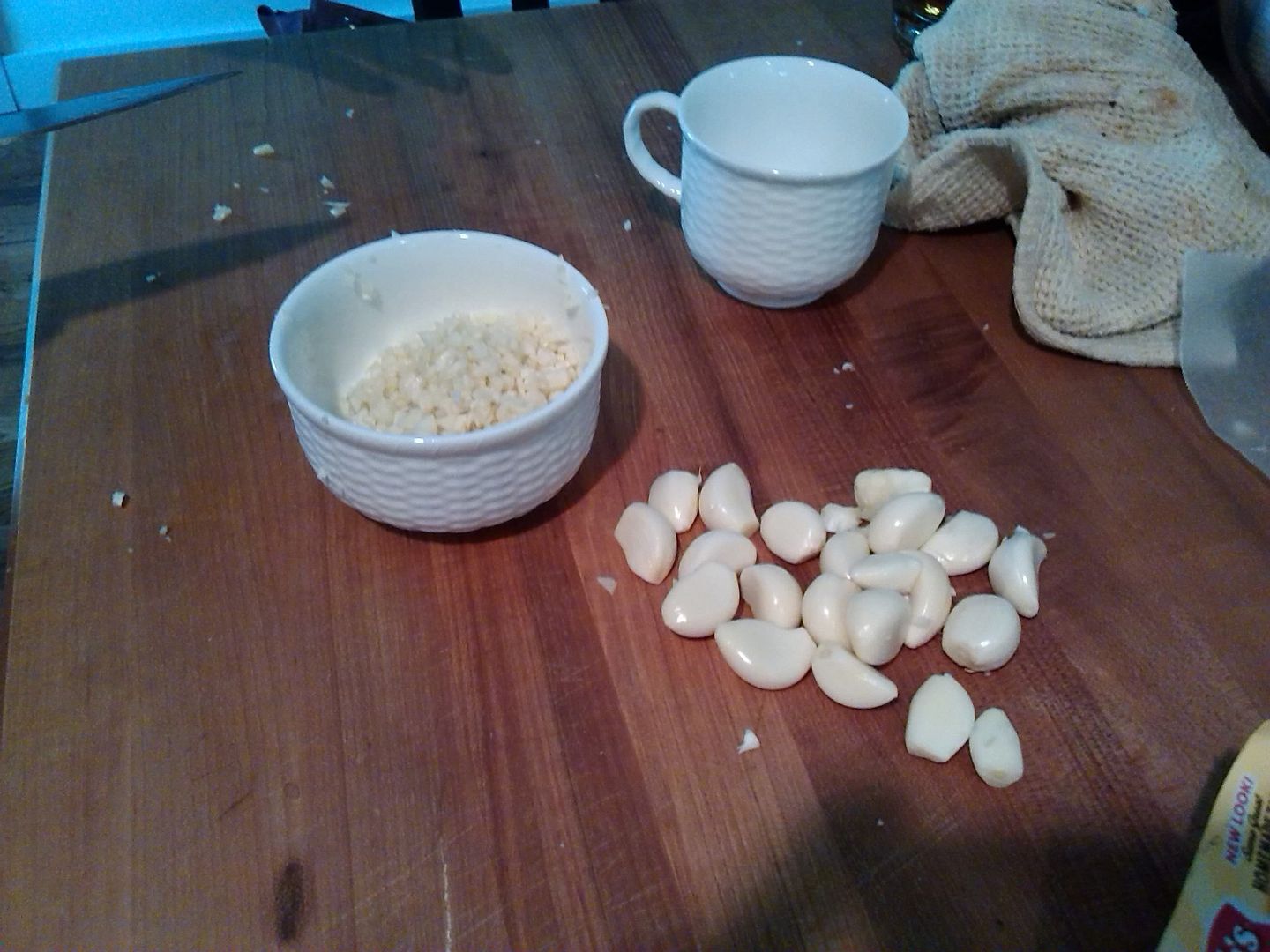 Yes, this is 33.4 pounds of cooked meat.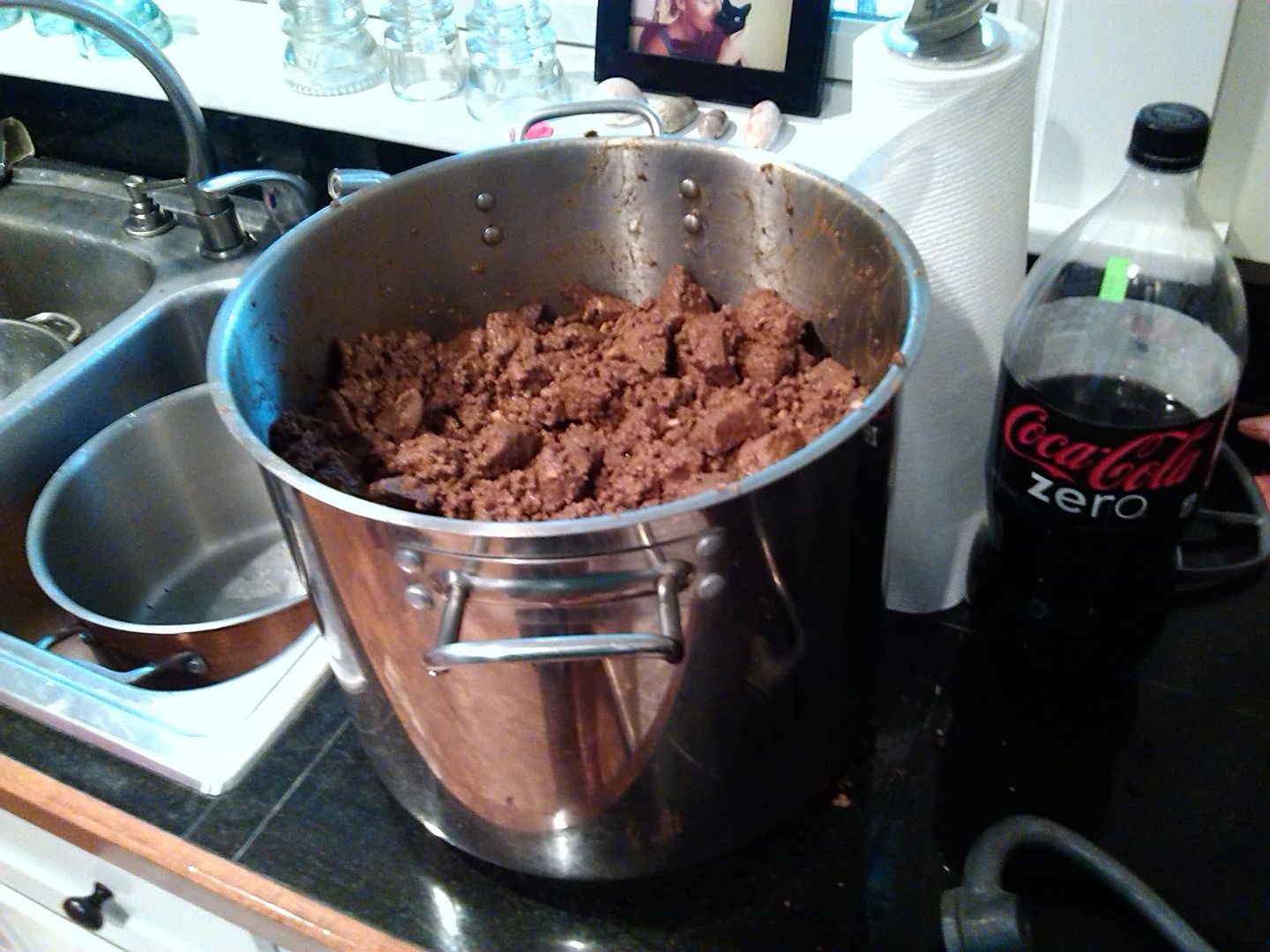 Some browned onions and other veggies...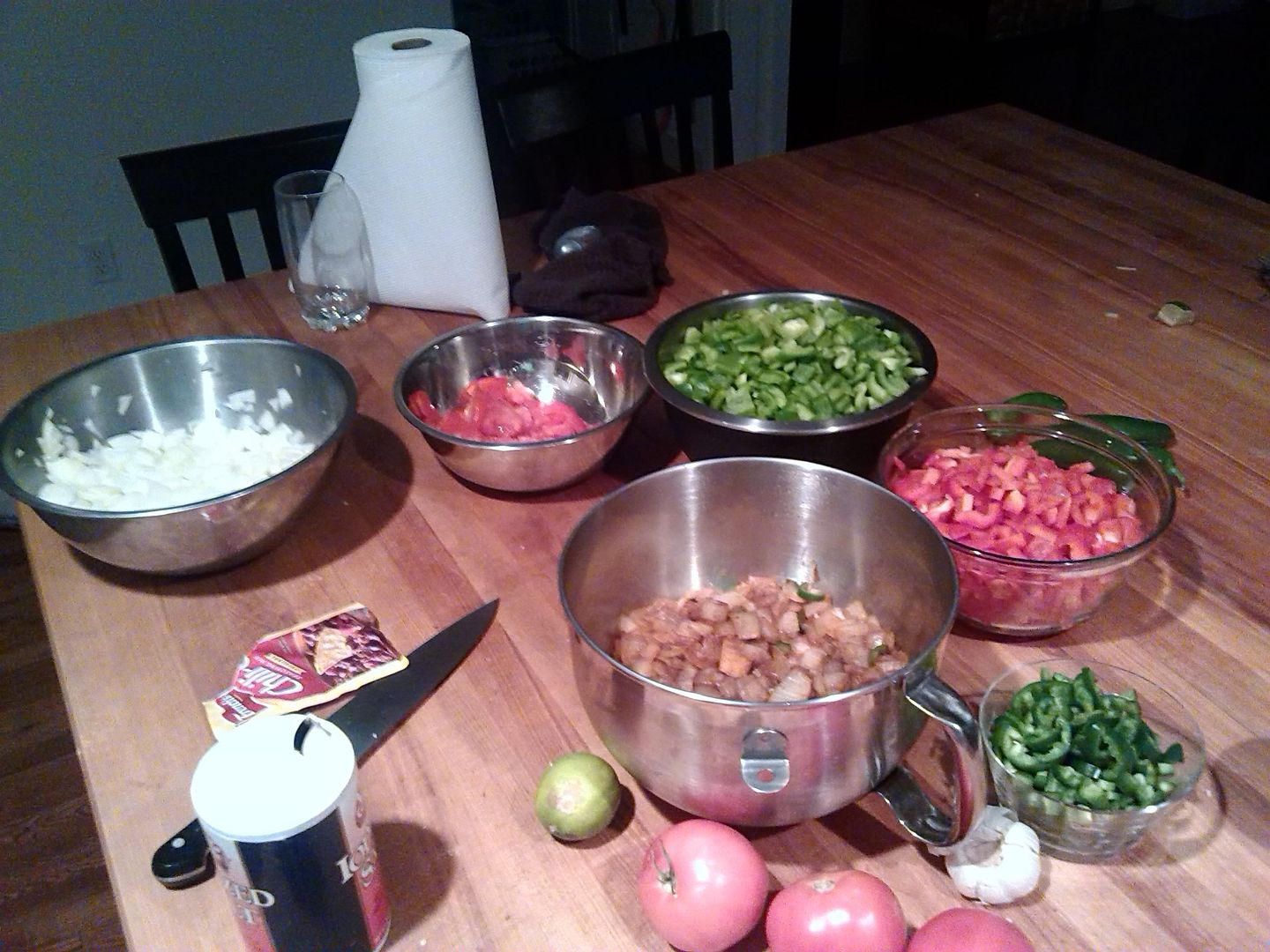 ALMOST READY TO PUT IN POTS!!!! This was the 16th round of browning / seasoning meat or veggies. Fortunately it was also the last round.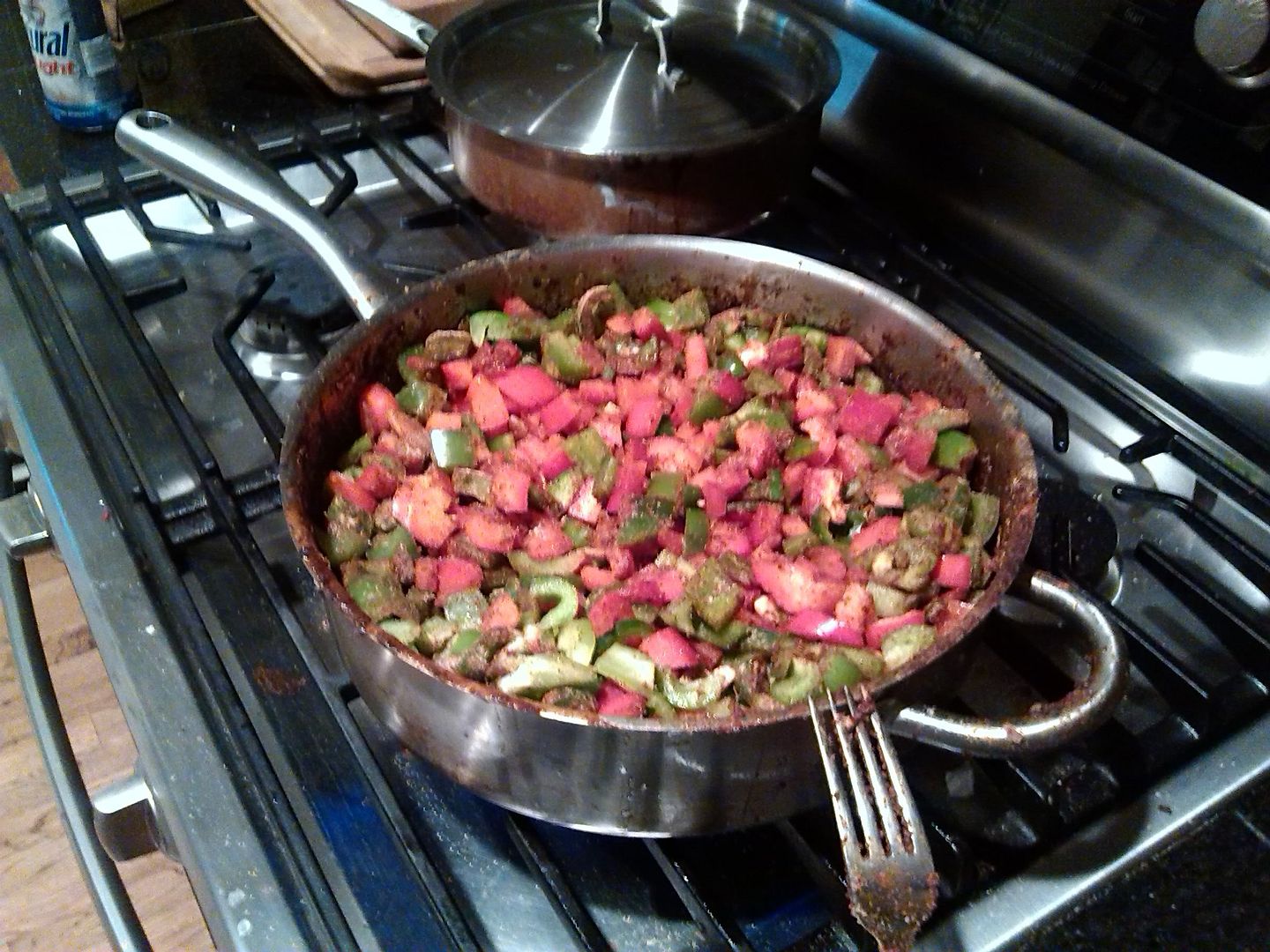 Equally distributed types of meat / veggies / tomatoes...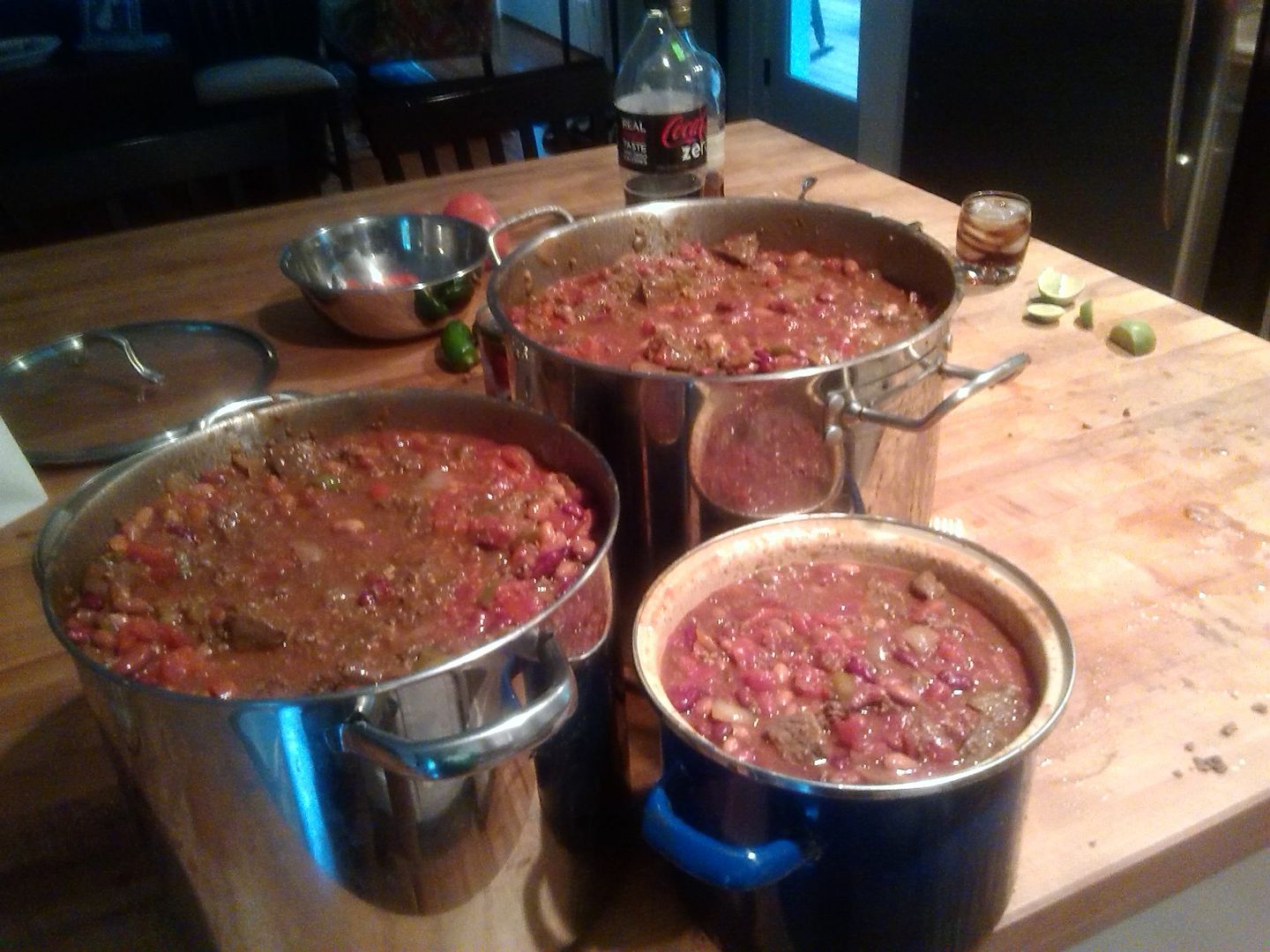 Finally on the stove..,..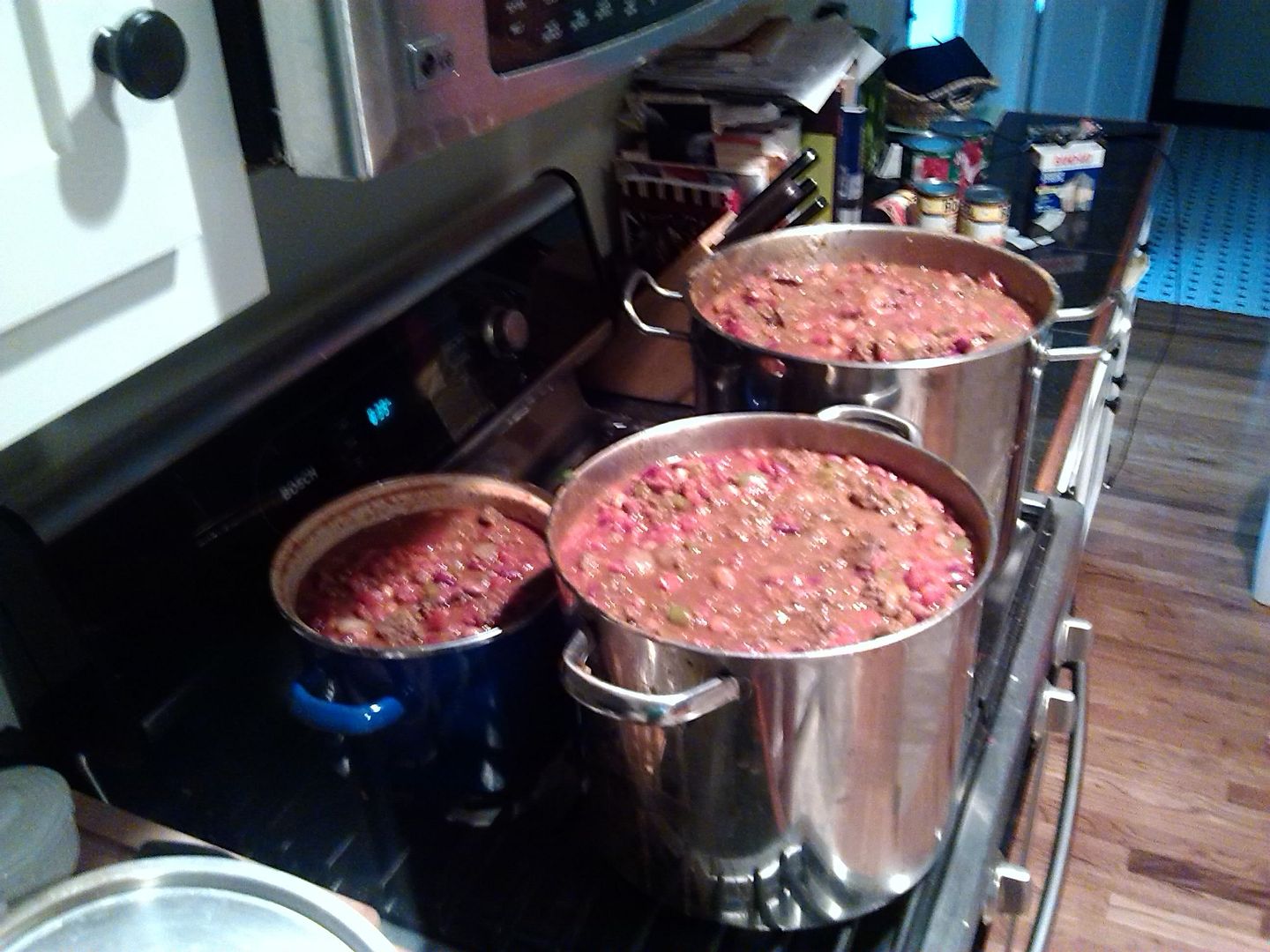 Right now the three pots are on various degrees of heat. Goal is to have them simmer before bedtime, and then I'll leave the on the range (heat off) all night. In the morning they'll all go in fridge and tomorrow night I'll zip lock 2-3 cups / bag and layer into the freezer. Makes for great quick eats in a pinch, and can't be beat at hunt camp!
I better go stir now!
"Whatcha doin' in my waters?"