Home
›
Boating
rydlyme flush
First post, have a 1997 20 scout with a similarly aged Yamaha 200. Last time i was flushing i noticed that the heads felt a but hotter than i thought they should be and that the starboard head was warmer than the port. I had read about people flushing with rydlyme and figured I'd try it before i began to ruin into issues.
Materials:
Five gallons of rydlyme, used half
Cheap harbor freight 260 gallon pond pump
.5 inch tubing
5 gallon bucket
Tubing to route the pee stream back into the bucket
Something to keep the pump off the bottom of the bucket
Removed the lower unit
Removed the thermostats
Hooked the .5 tubing from the pump to the water pick up tube
Routed the hose for the pee stream into the bucket
filed the bucket with water to ensure everything was working
Did a 50/50 mix of Easter and rydlyme
ran for three hours
Flushed with water for an hour
Removed thermostat housing for after pictures
Didn't get a chance to run it because i discovered my lower unit needs seals.
The pictures show two things, the port side seems to have more deposits than starboard which corresponds with the temp difference and also rydlyme really removes alot of the crud.
Port before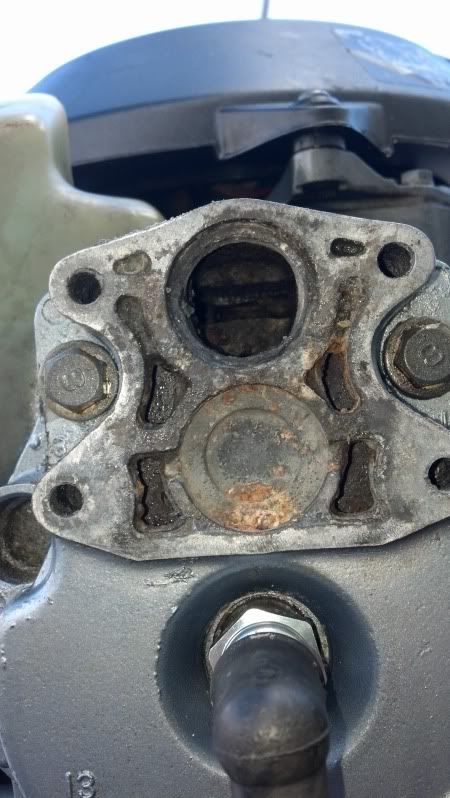 Port after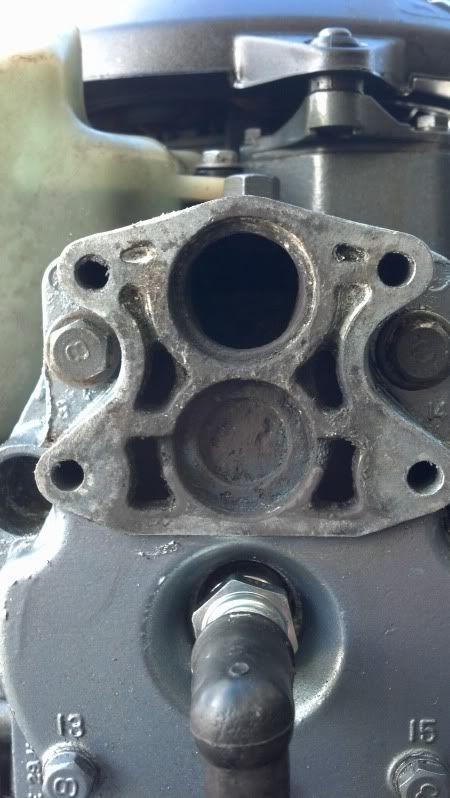 Starboard before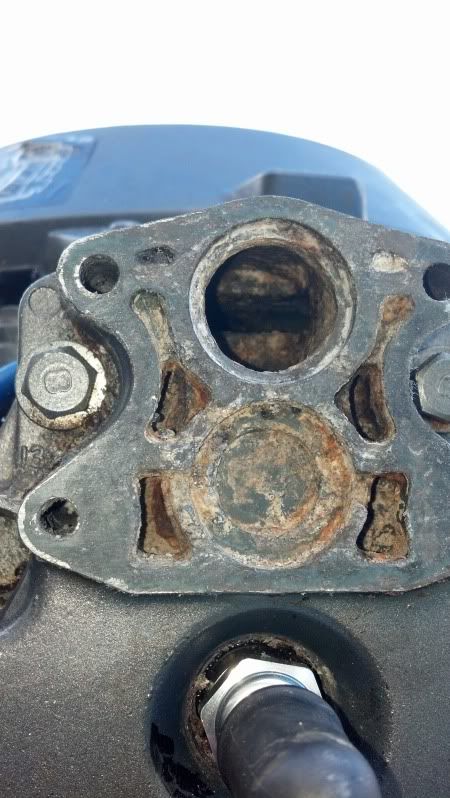 Starboard after