Home
›
Southeast General Fishing & The Outdoors
8/30 - Boca Inlet - Large weed mats
bobert421
Posts: 400
Deckhand
Broke the inlet by 6am this morning to HST for wahoo first. It was a very frustrating day for wahoo. 3 strikes in one area without a good hookup. Going to sharpen some hooks before my next trip. All three hits in the same spot. Will try again hopefully this weekend. Got frustrated after the third one and decided with the conditions being flat calm to run offshore quick a take a look around before I had to be back in to go to work. Bonita were everywhere so caught a decent one and chopped up some chunks and headed east.
The first weed line was around 300' if I remember correctly. I thought it was a weed line but once I got closer it was weeds mixed in with a bunch of slime. Plenty of bait but all it was holding was more bonita. Headed further out and 650' was the magic depth today east of Delray. Lots of jellyfish mostly on the west side of the very large weed mats. Schoolies everywhere and a couple of larger ones mixed in. Put two in the box and back at the dock before 11am.
Clearing the inlet
Perfect day for the Pathfinder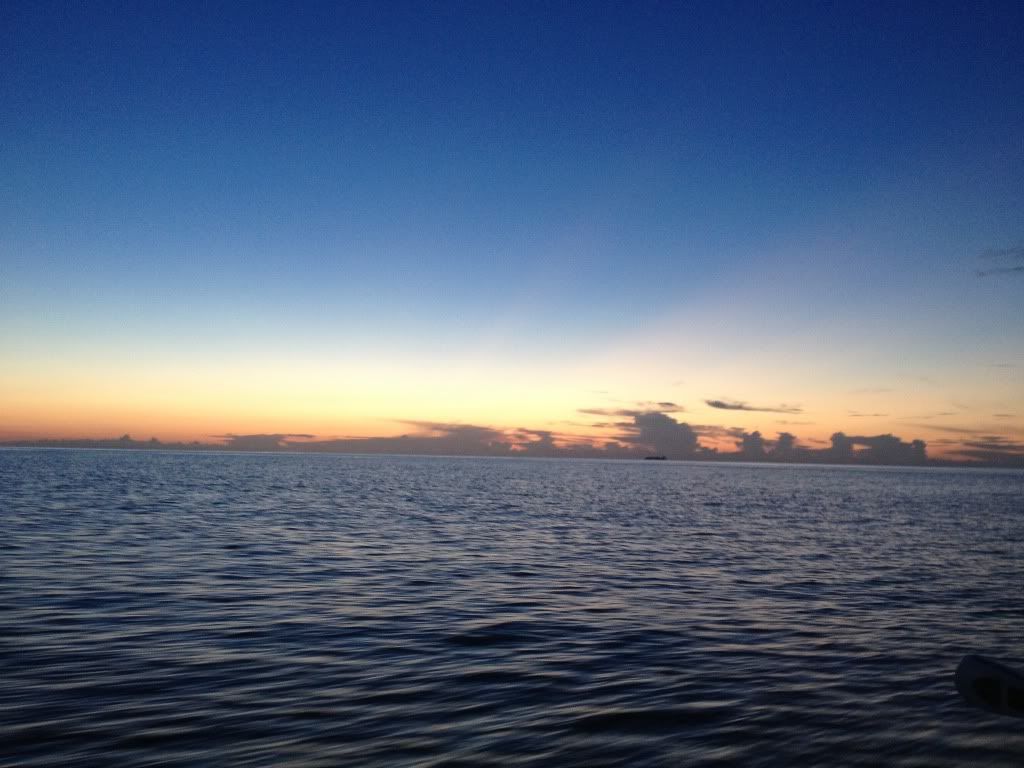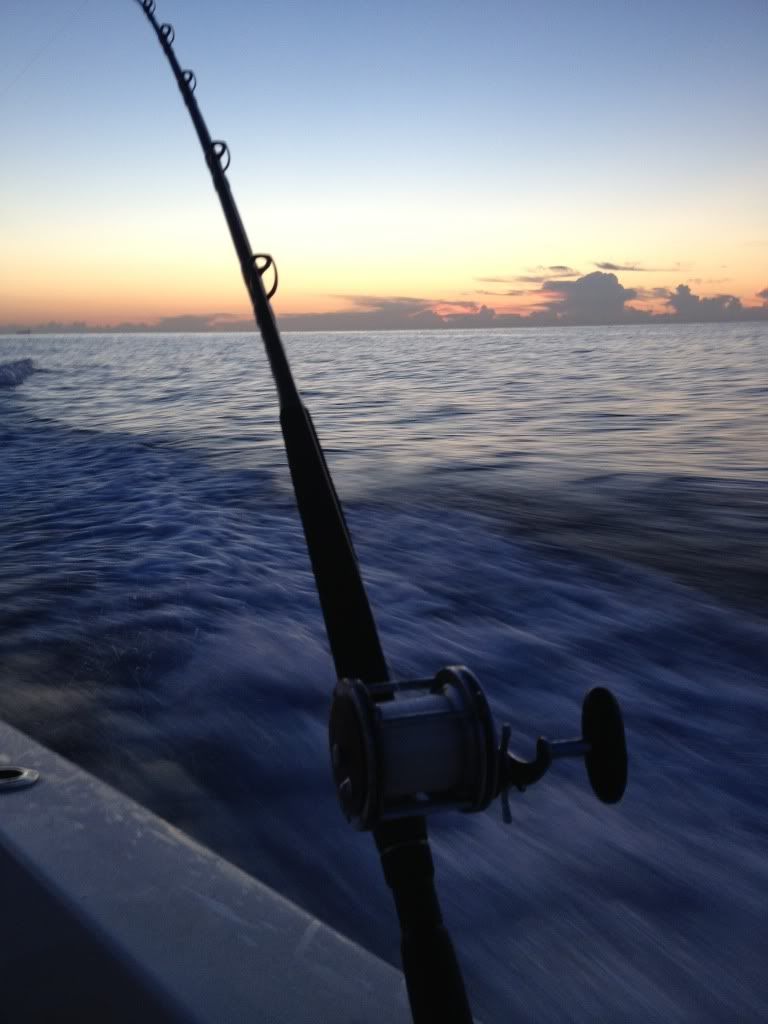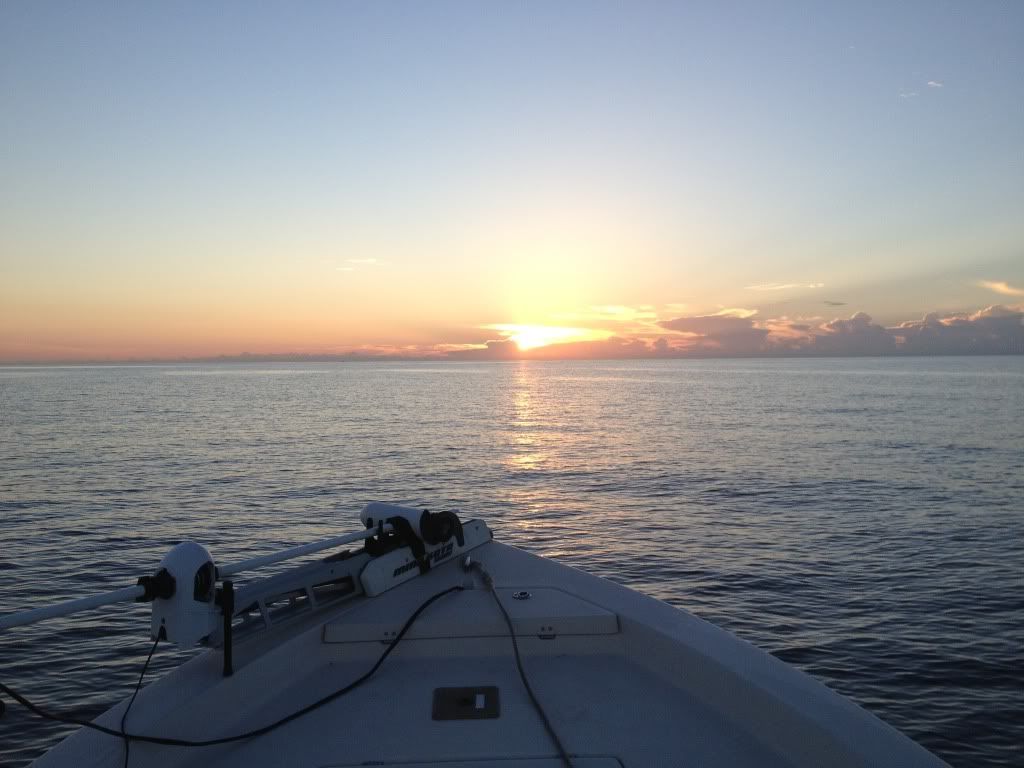 The largest weed mats I have yet to see.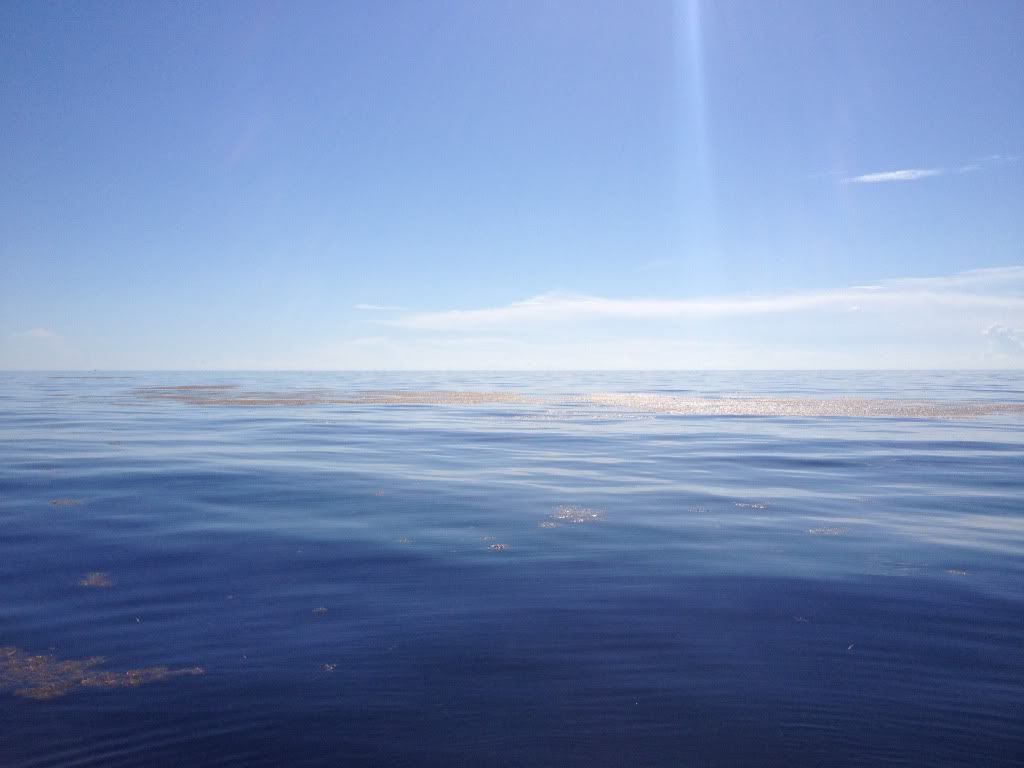 This is the second time I have seen this boat resting on the bottom. Tide was pretty low at this point too
Fresh ceviche for dinner tomorrow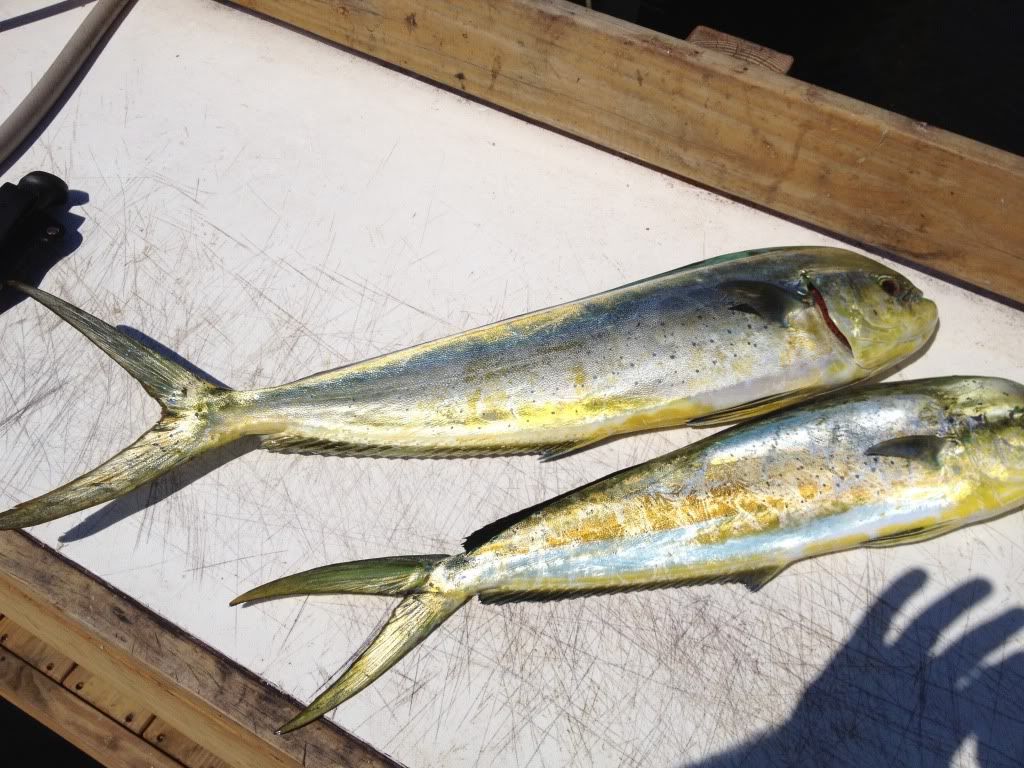 I didn't post a report for my vacation in the keys last week. Was a fairly uneventful trip. Lots of wind so I didn't get offshore this time around. Was hoping to make it out the Marathon Humps. That will have to wait until next time hopefully. We stayed in Key Colony Beach for 3 nights in a nice place on the water. First time for me in the keys so this was an exploratory trip mostly with the boat. Did manage some snapper of the house dock and under 7 Mile Bridge. Chum and they will come and that is what we did. As soon as the chum ran out the bite turned off.
The two in the back are the biggest mangroves I have caught. Even after loosing the back end the one still makes the 13" yellow tail look small.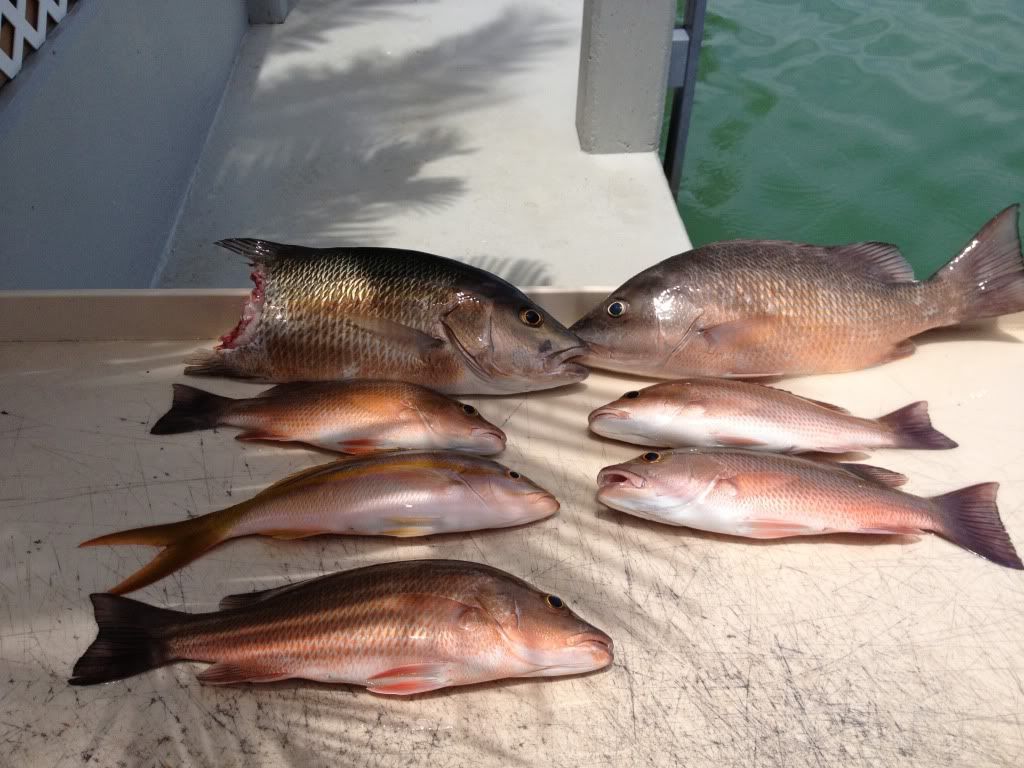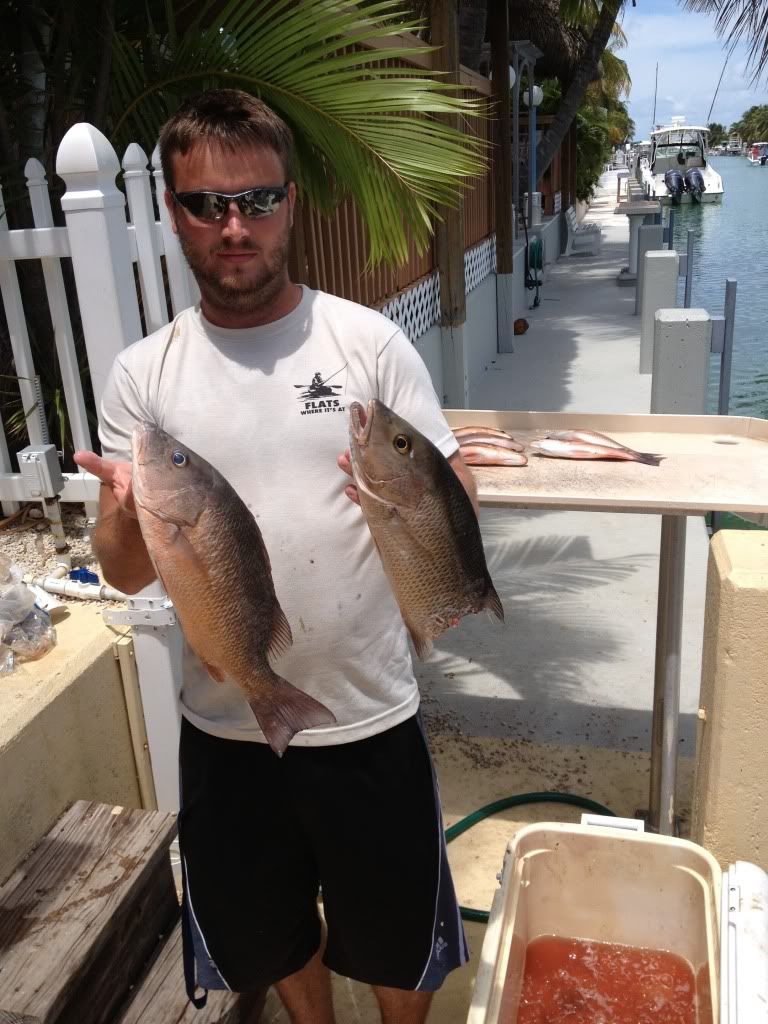 I'm hoping to get back out early Sunday for some Wahoo revenge and load up on Dolphin to send to my Dad in New York who is going through fresh fish withdrawals. I usually have the radio on 68 if anyone else is out there.