Home
›
General Fishing
Marathon... 1 day of fishing, 1 day underwater ocean-side, and 6.5 days lobstering...
Panhandler80
Posts: 8,449
Moderator
Well, we headed down tot he Keys on the afternoon of Friday August 2 and were on the water by early afternoon Saturday August 3. Awesome awesome trip!
All loaded up: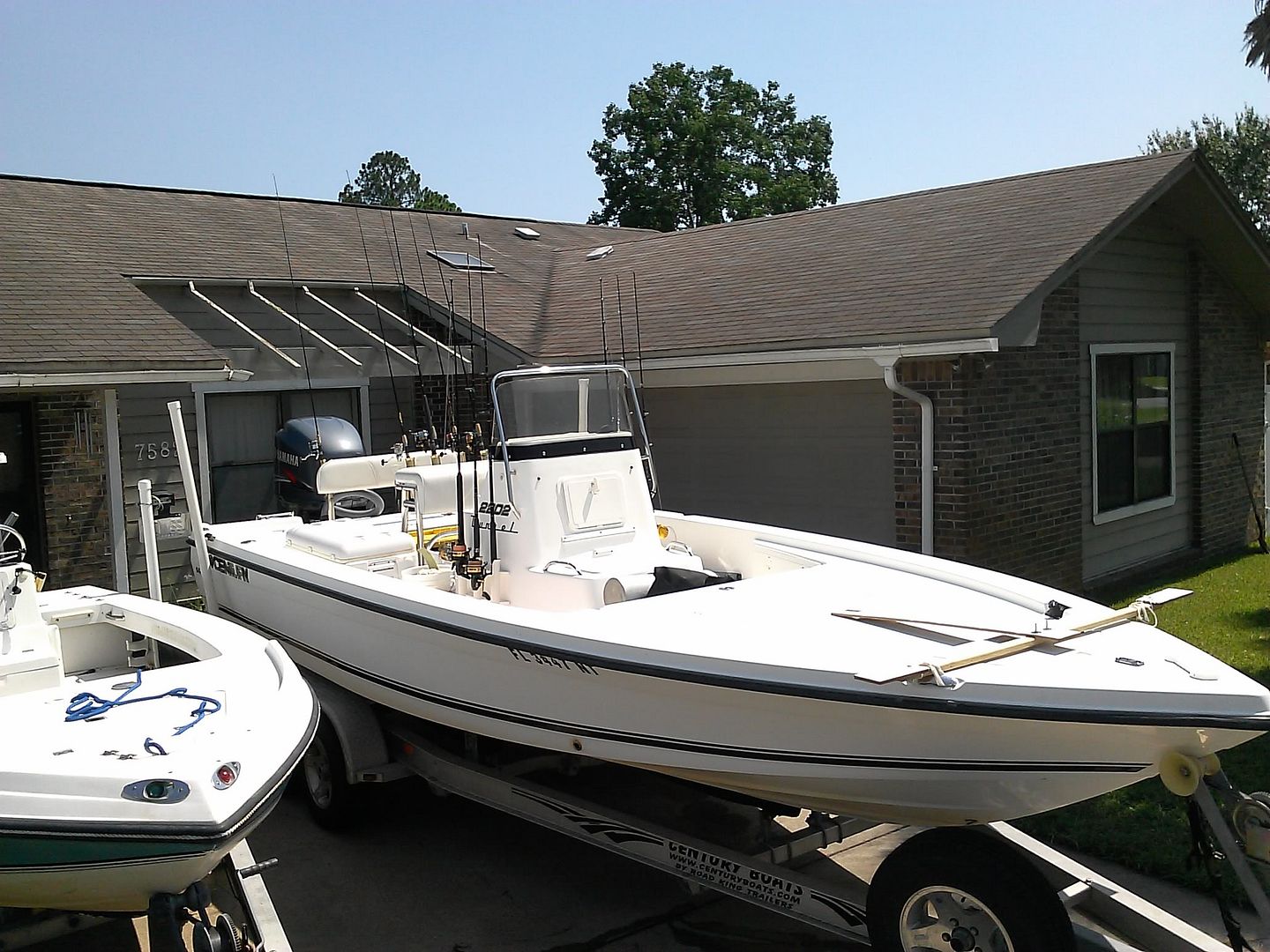 The first two days we enjoyed bluebird skies and light air.
Day 1 we took everybody to a few reefs on the Atlantic side. After that we tried yellowtailing for a little while but it was hot and folks were still a bit tired from the drive down and the post-arrival exuberance that ensued upon getting all moved in.
Day 2 was equally slick so we headed out to do some dolphin fishing. We were just barely inside the reef in this pic, pretty rough, huh?
Here we are as sun gets higher and the conditions are clearly no worse:
We were one of the first boats out at the hump and trolled around for a while with no results. Finally with the sun up pretty high we boated this guy: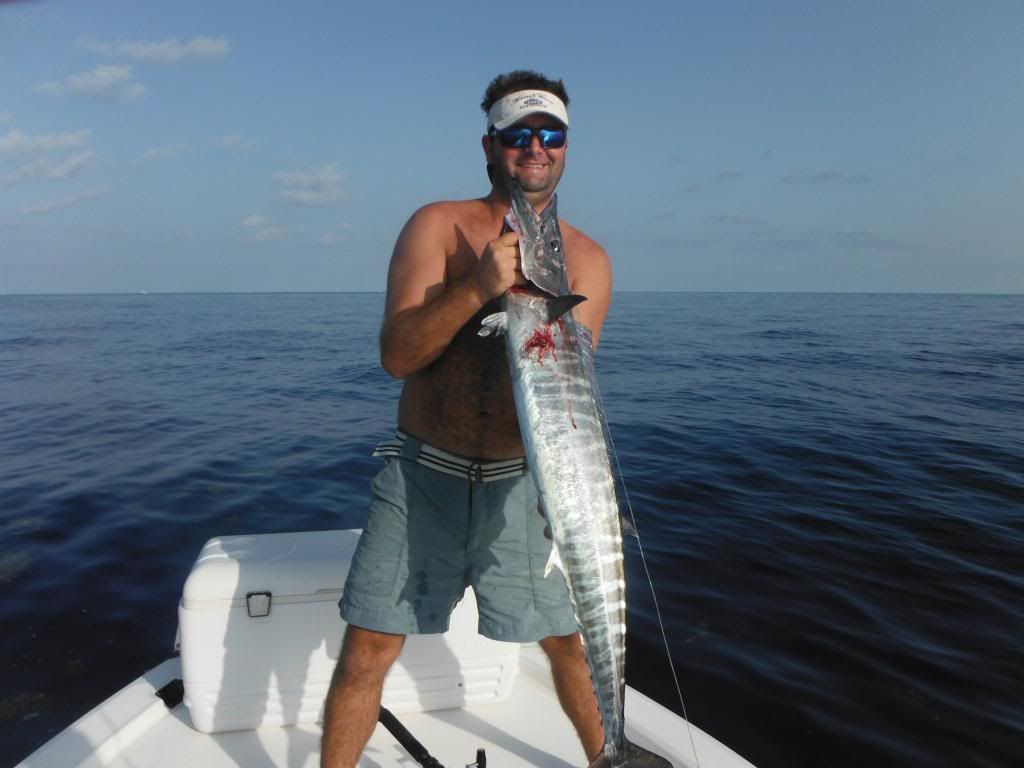 It was still slick out, but with a fish in the boat (and knowing how much food we'd brought down... lobsters, chili, Chicago-fire, ground venison, sausage, etc) we decided to get on back before things might turn. Boat is capable, but why push your luck. Pointed it back towards Vaca Cut and in about 600' of water came a cross a scattered weedline with some schoolies on it. Real finicky bite, but we were able to pull 5 fish off it. IT was unfortunate that all of our live bait that we'd pulled of a big piece of bamboo (capt's fault) had died, because on light gear they'd eat them, but nothing else.
Not a bad first day on the water with meat in mind: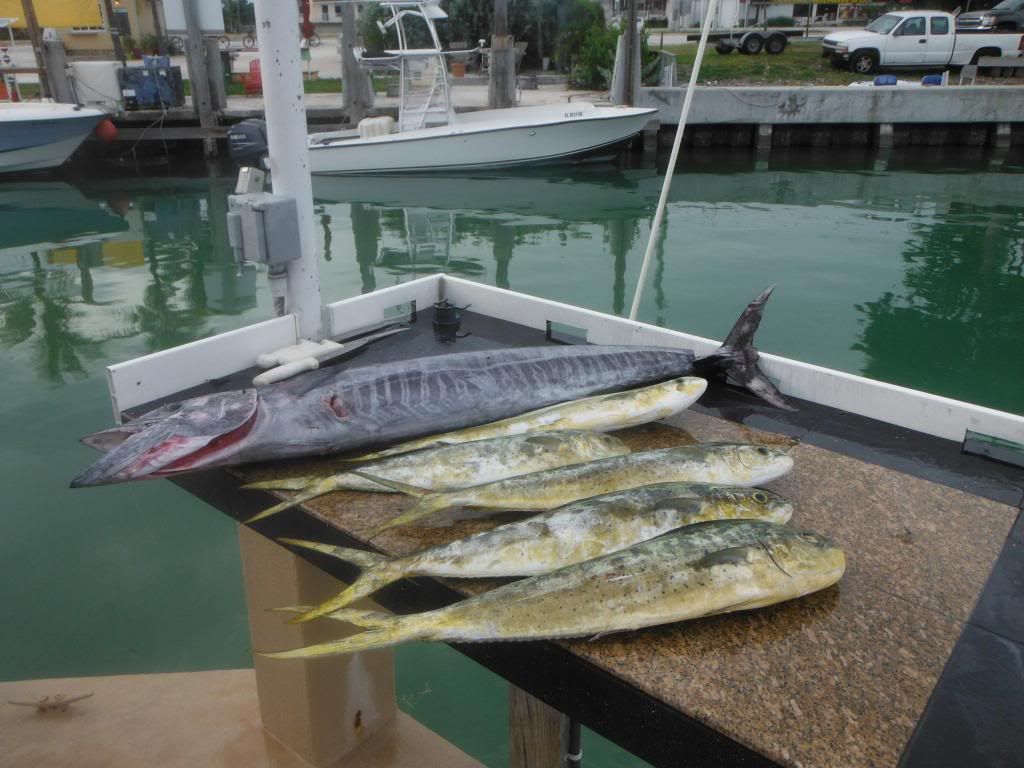 Definitely have some fish tacos / grilled fish / fried fish in store now: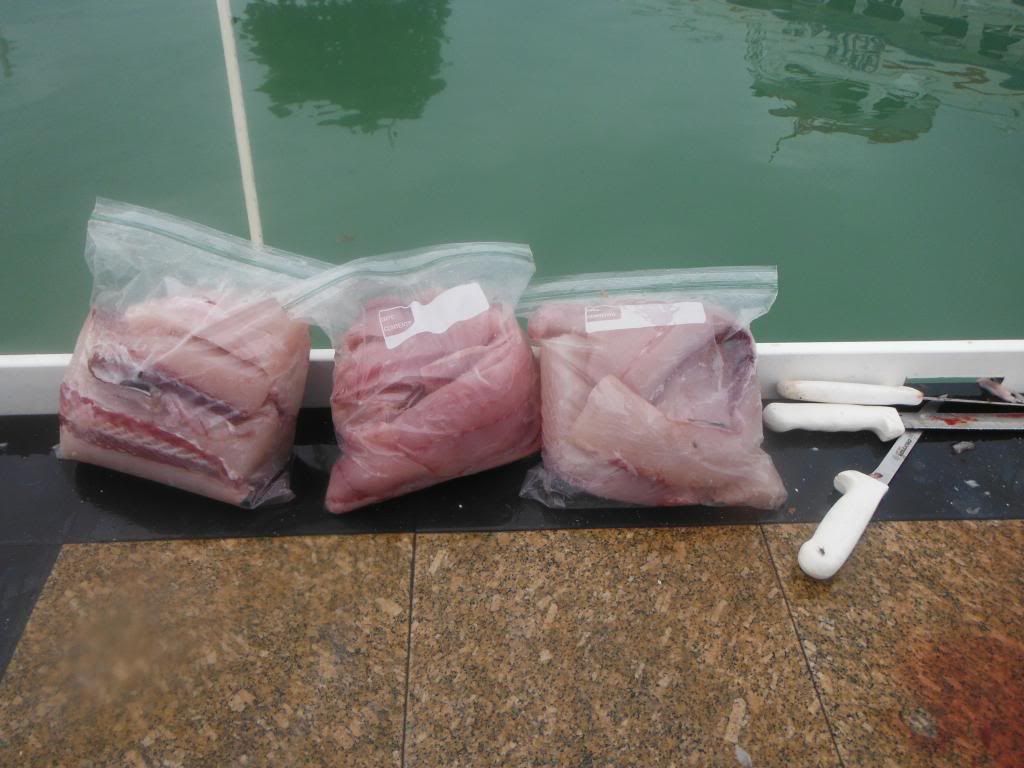 The next day was Day 1 of lobstering. We made it into the bay and then thundberboomers got most folks nervous. Headed back and gave it an hour or two. Went back out and got our thirty in pretty quick order: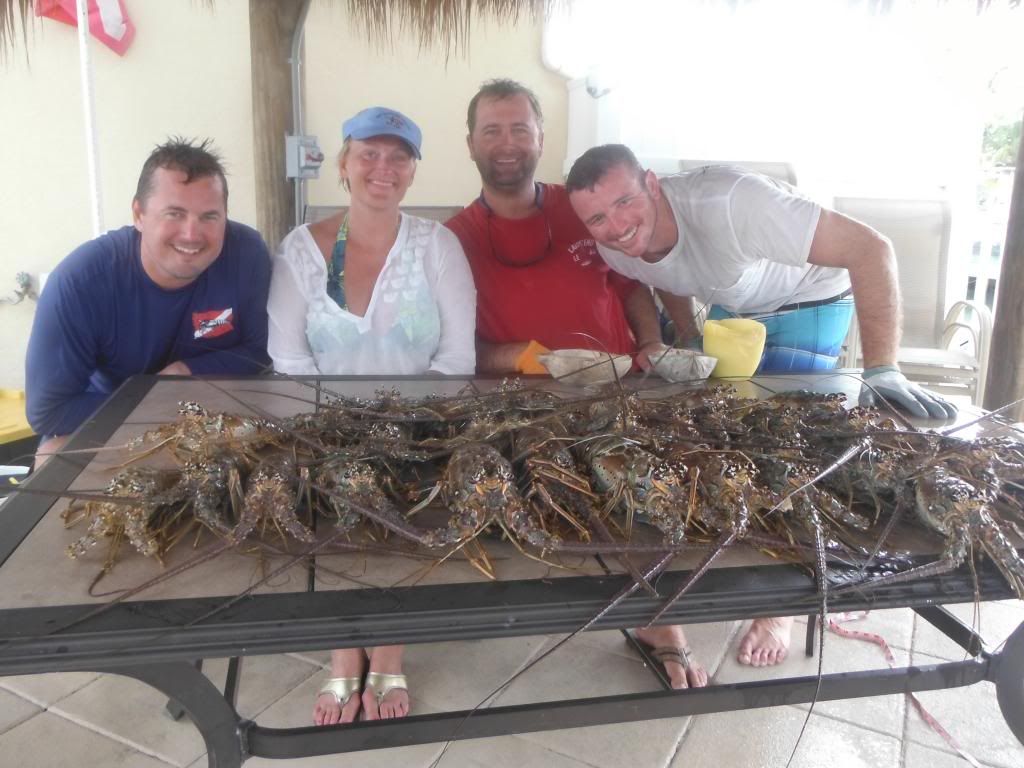 Some more Day 1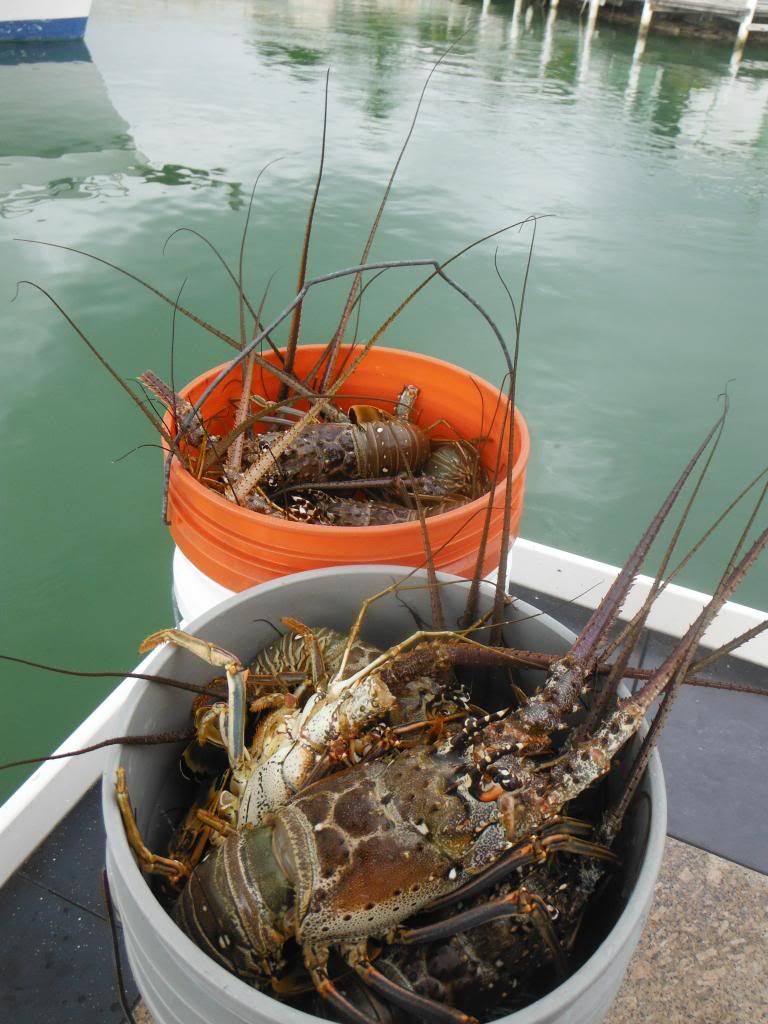 Our 30 on Day 2, plus a bonus grouper.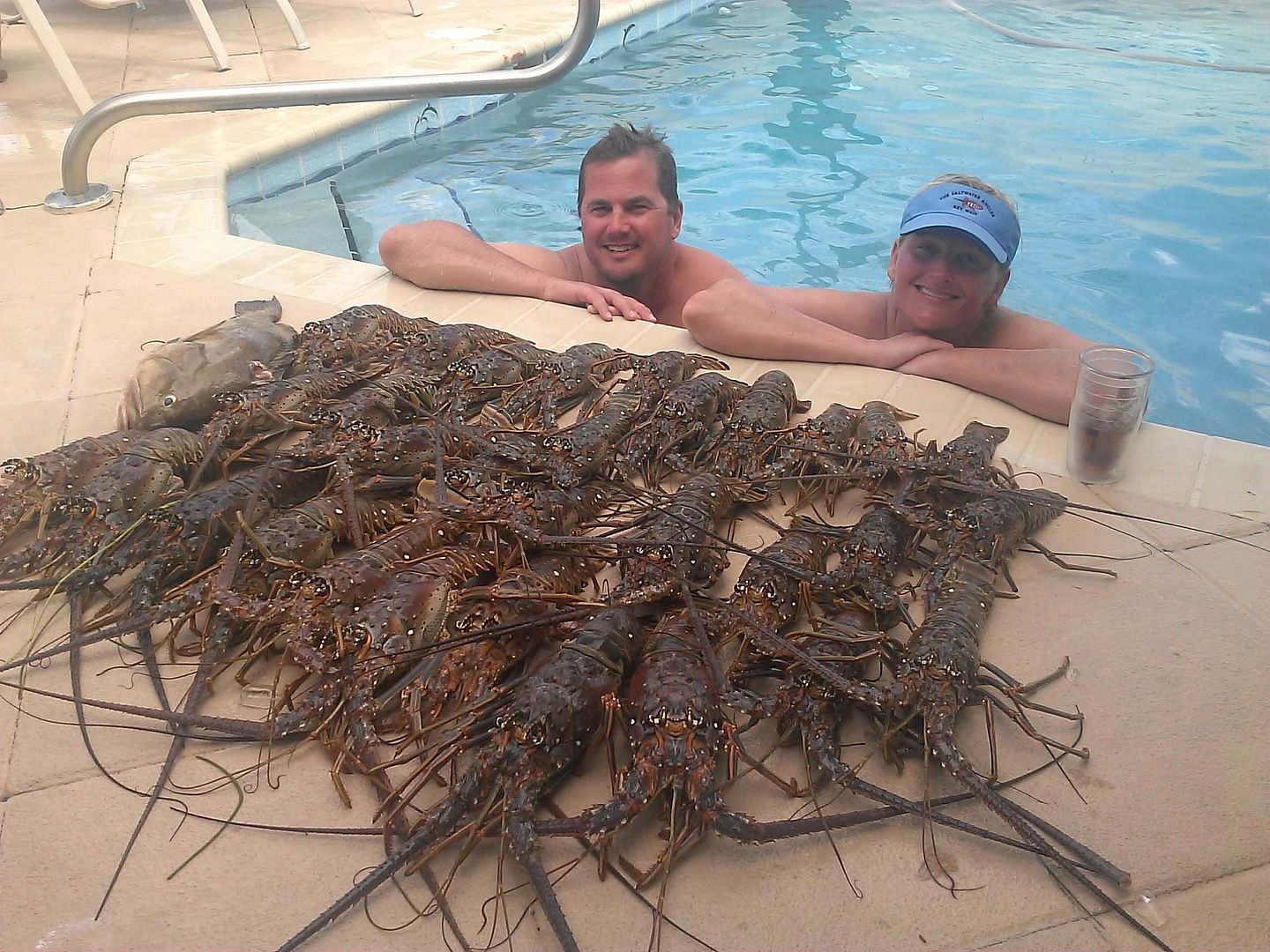 I think 28 on Day 3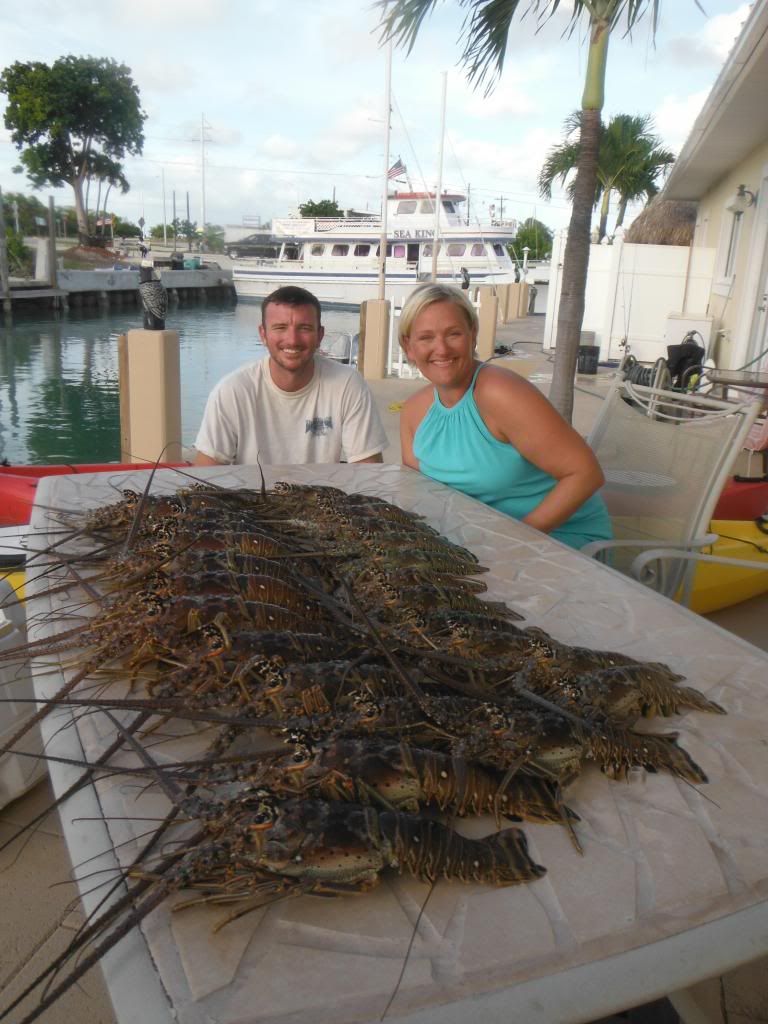 Couple of the bigger ones from Day 3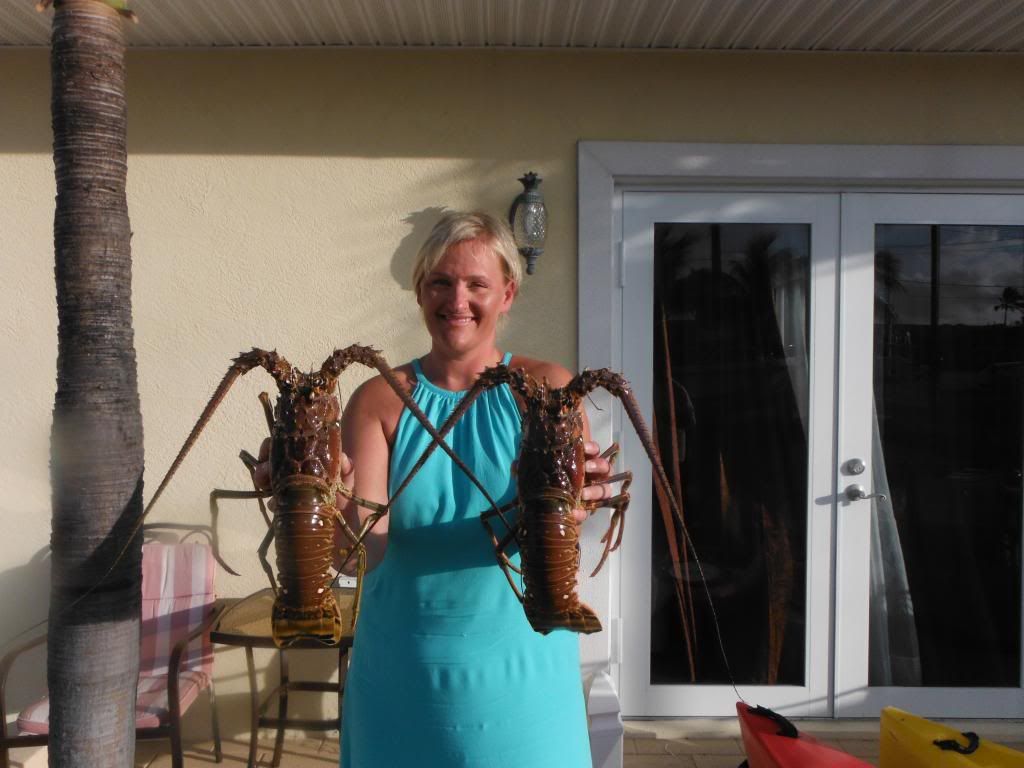 Day 4...
We again got run off the water due to storms. This happened 3 or 4 times. On every time except this one, we'd head back out. This time I got in the bed and took a nap. Ended up with 9 and was able to recharge the batteries...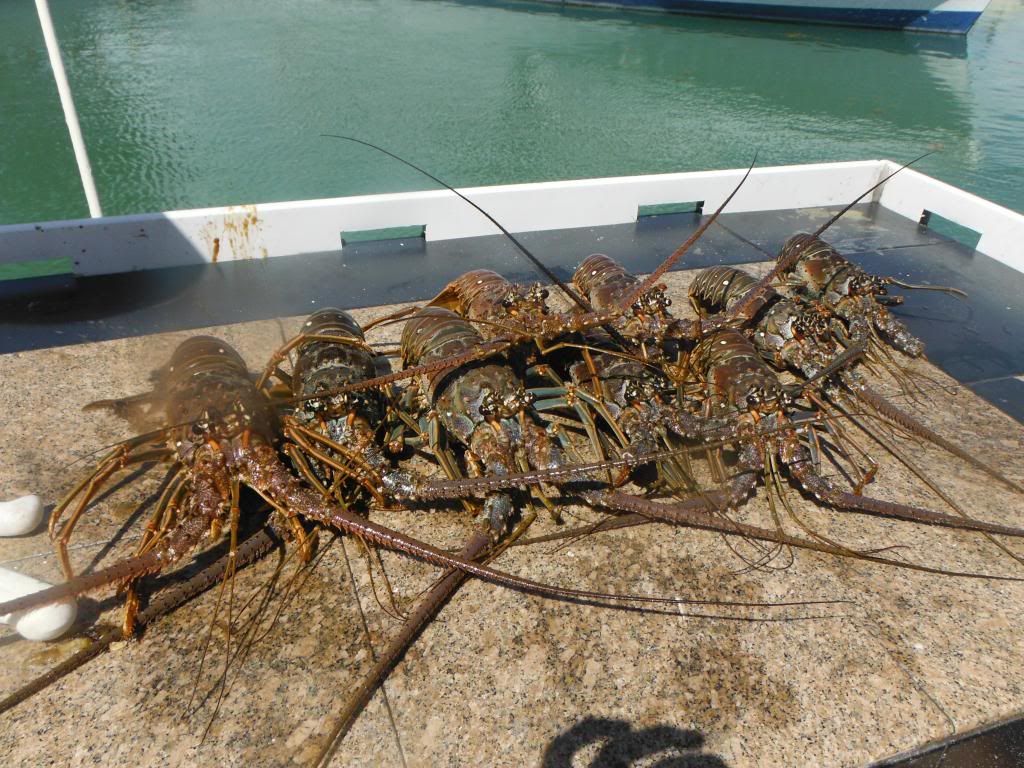 Day 5...
My sister came into town and got to spend some time out there with us. Ended up with 19, I believe...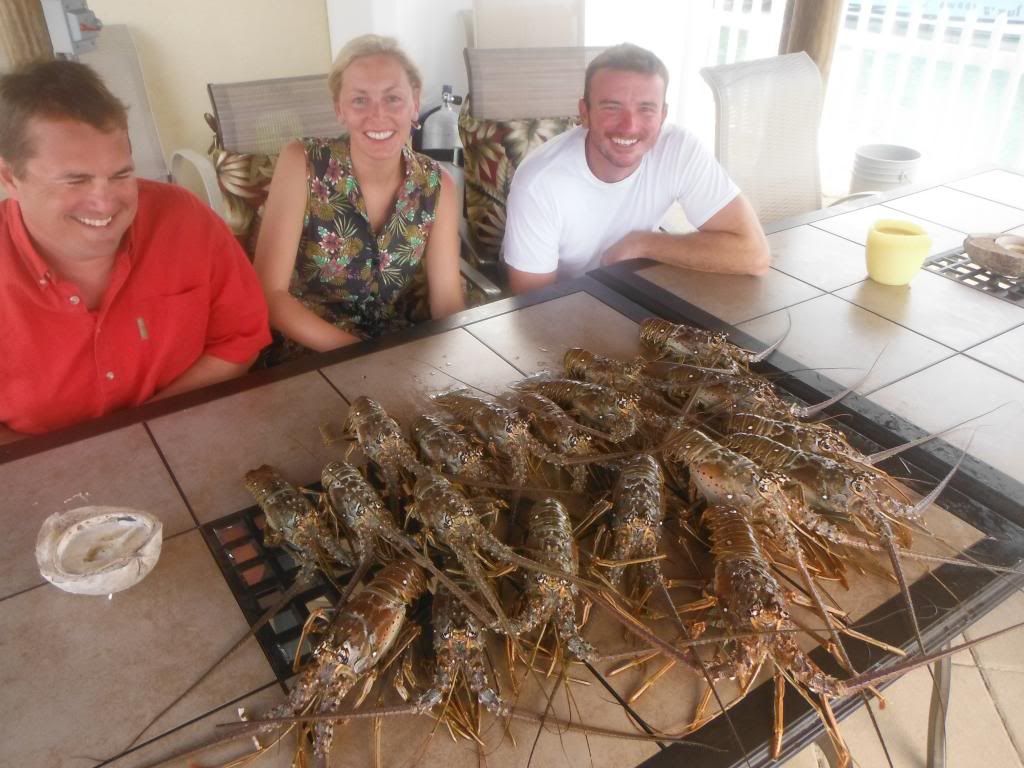 My buddy about to put a hurt on them in some dirty water...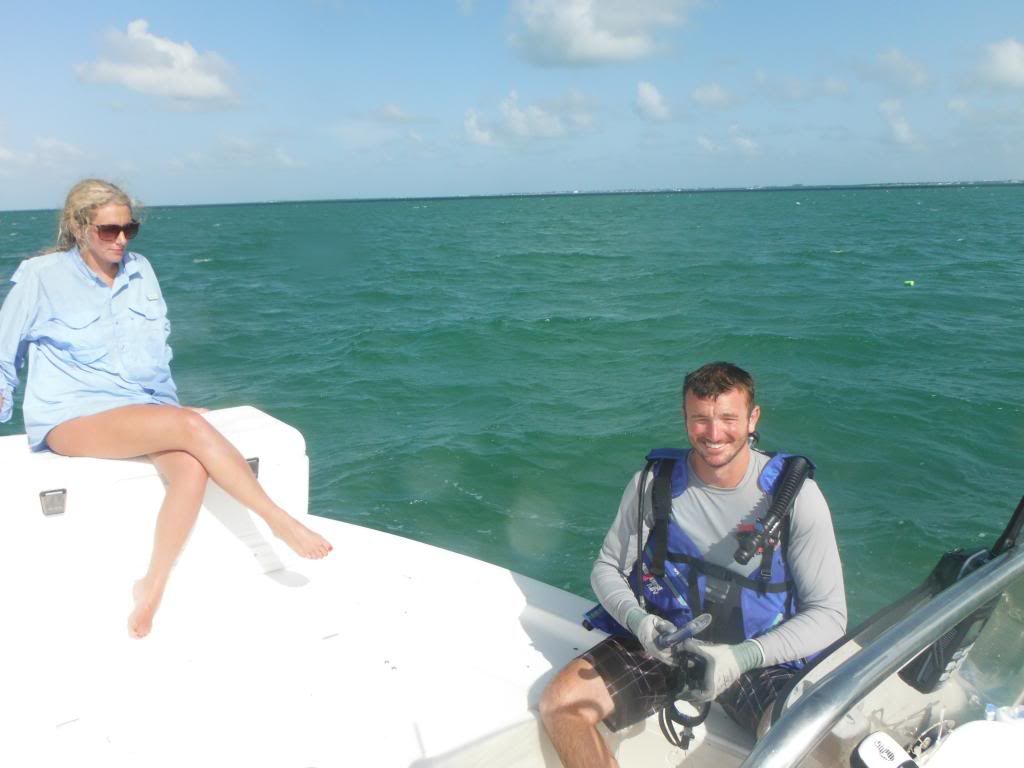 Couple good ones from Day 5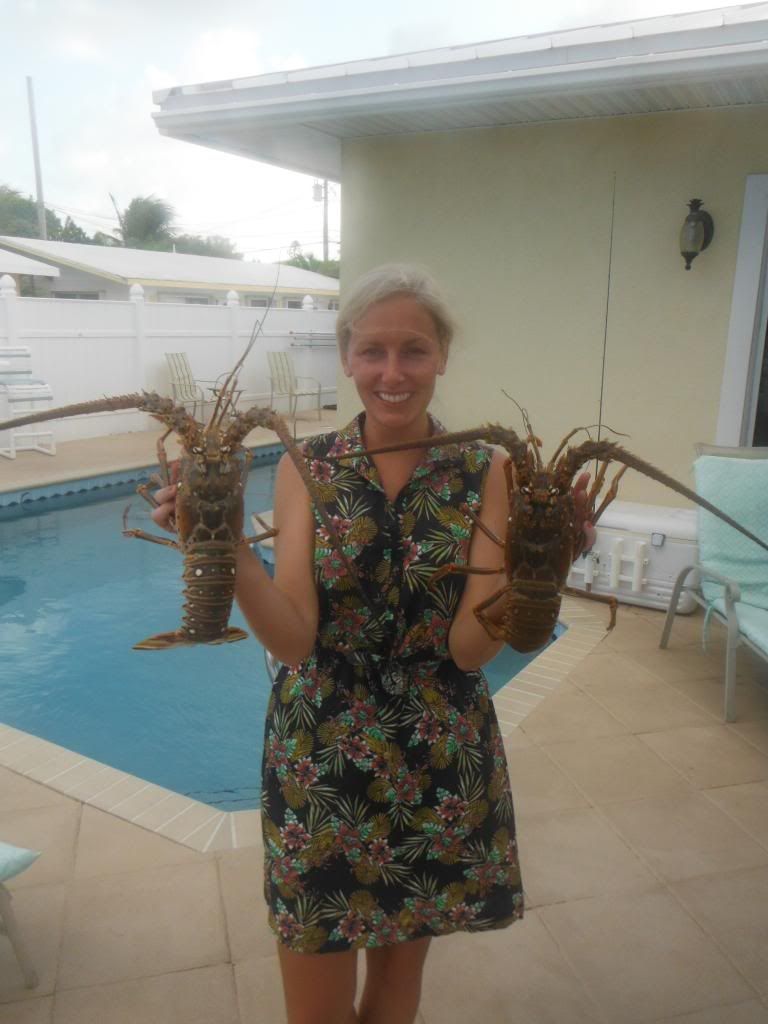 After showering up and since we had all folks in town for the second of two nights, we decided to go out for dinner. Pretty good picture of my wife, her brother and his wife, my sister and my buddy: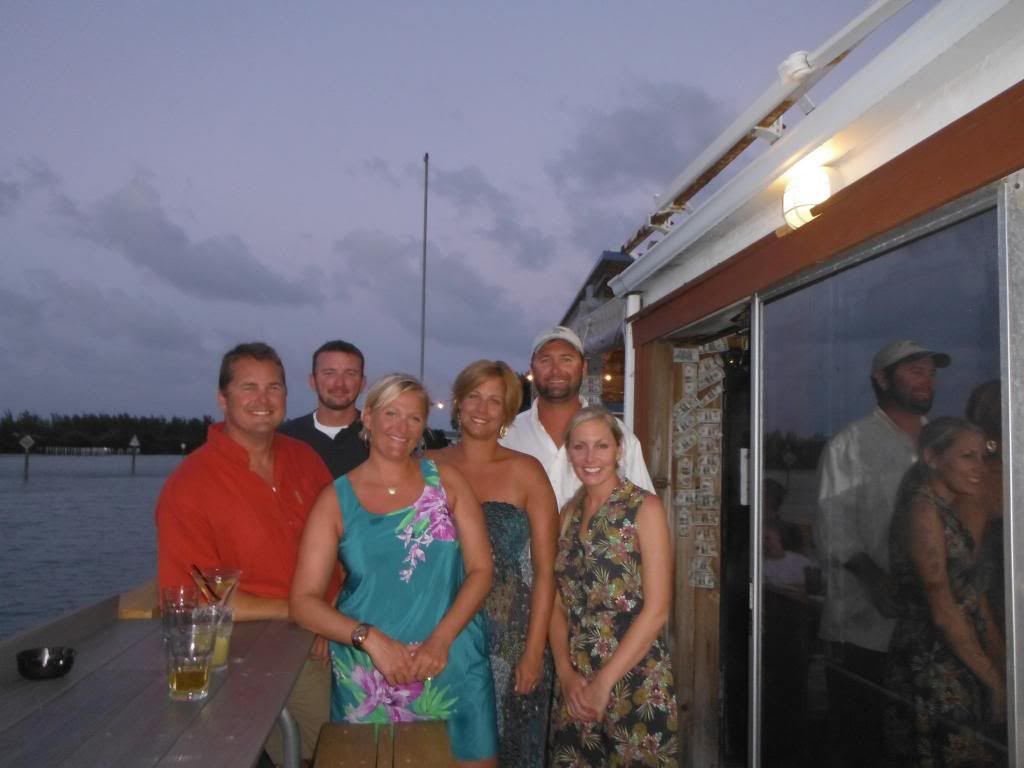 Day 6...
We had two folks fly out of KW earl that morning, which meant early rise for my wife. Good news is she was back by 8:00 and we were off for my sister's last day there. We struggled pretty bad and I got sucked into what I knew was a stomped area. Oh well. Still managed a few. We also passed on A LOT of grouper on day 5, 6 and the 1/2 day on Day 7. Truth of the matter was that we'd just finished off the dolphin, wahoo and the one grouper we shot. I try not to freeze fish and we knew we had a lot of travel / packing ahead of us, so they all got a pass.
Ended up with 10 and our biggest lobster of the trip...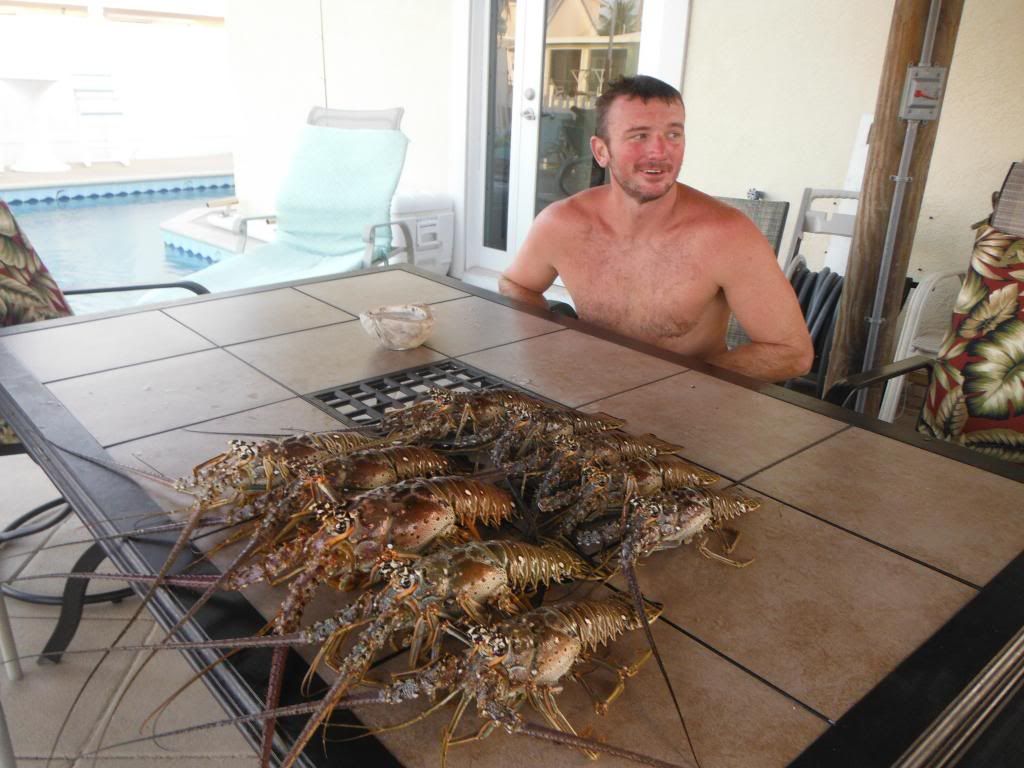 Nice one here.... I think it was like a 4 9/16" carapace...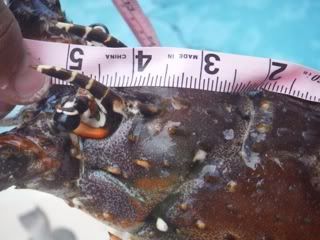 A little chillin' by the pool before my sister had to leave to head back to Tampa the next morning..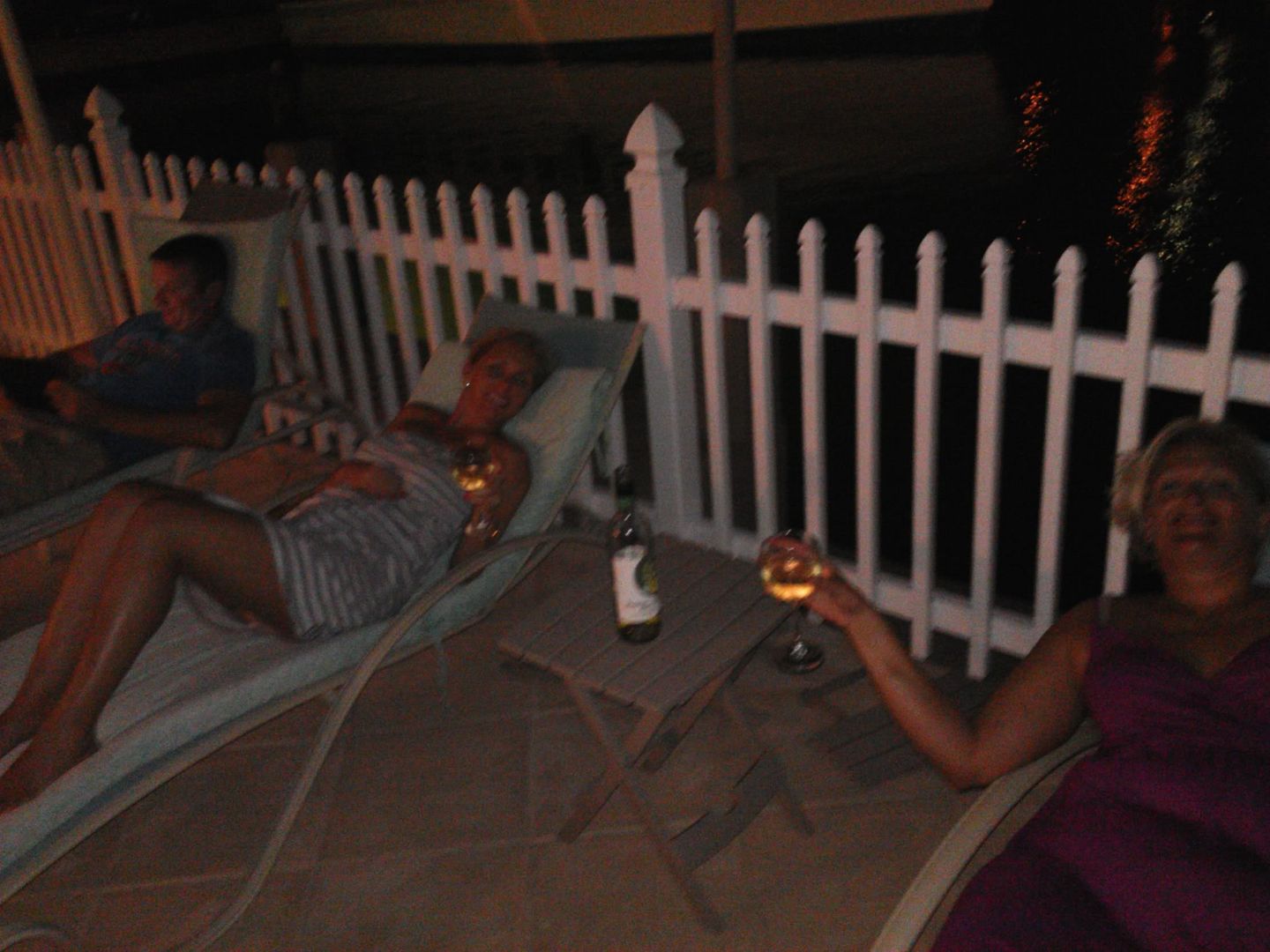 1/2 Day on Day 7...
Just three of us (the only ones remaining) ran a different direction and found a really pleasant area that was clear and had lots of bugs. It was unfortunate that the "pool activities" had us moving a little slowly, because I'm sure we could have gotten our 18 if we had more time. Unfortunately, we had a boat to pull and a house / car / boat to pack up.
Ended up with 10: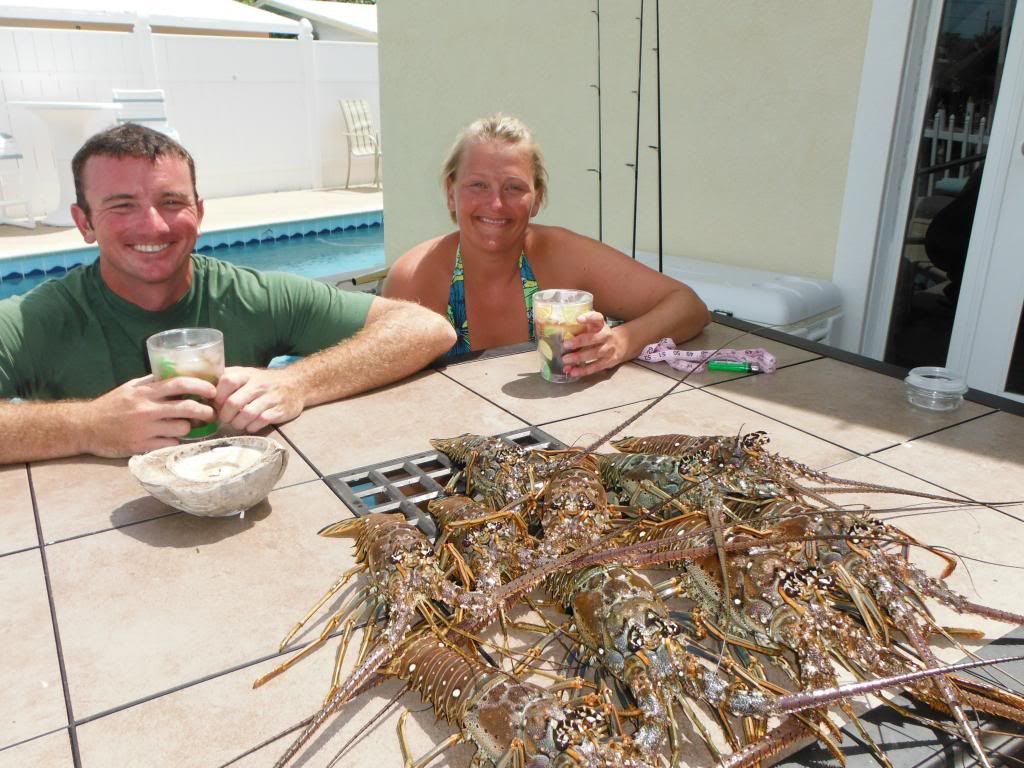 Biggest of the last day compared to barely legal one...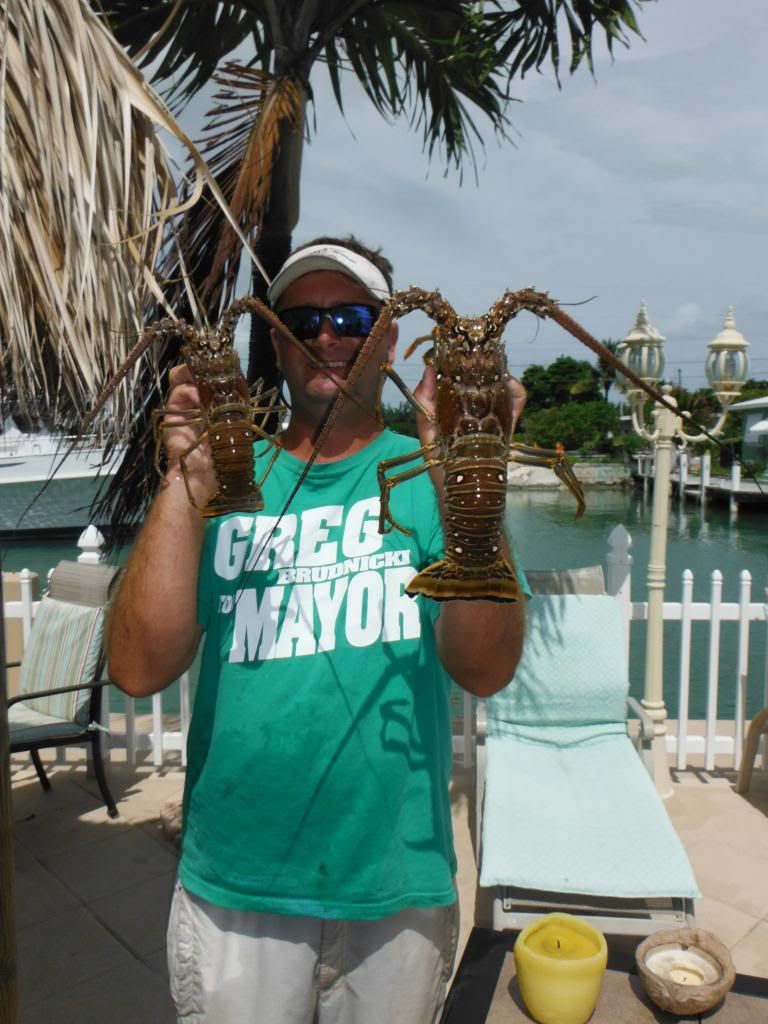 After this it was a mad rush of packing in preparation for drive back to Panama City the next day. Once everything was prepped and loaded it was time for one last dinner. We only went out twice, and this was the second time. Kitchen was clean and Sparky's is close, so, off we go...
So sad...
But wait... we still have cold drinks coming and a little sunset left. We can squeeze in one more lobster dance before we leave!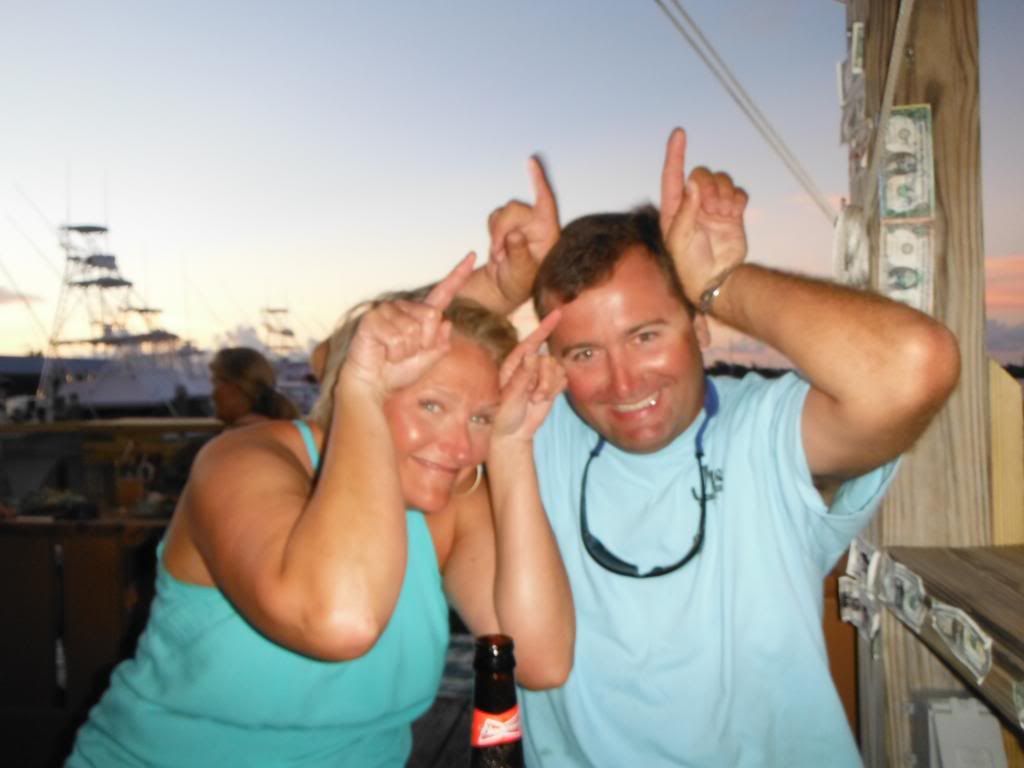 One last pic, and we're done!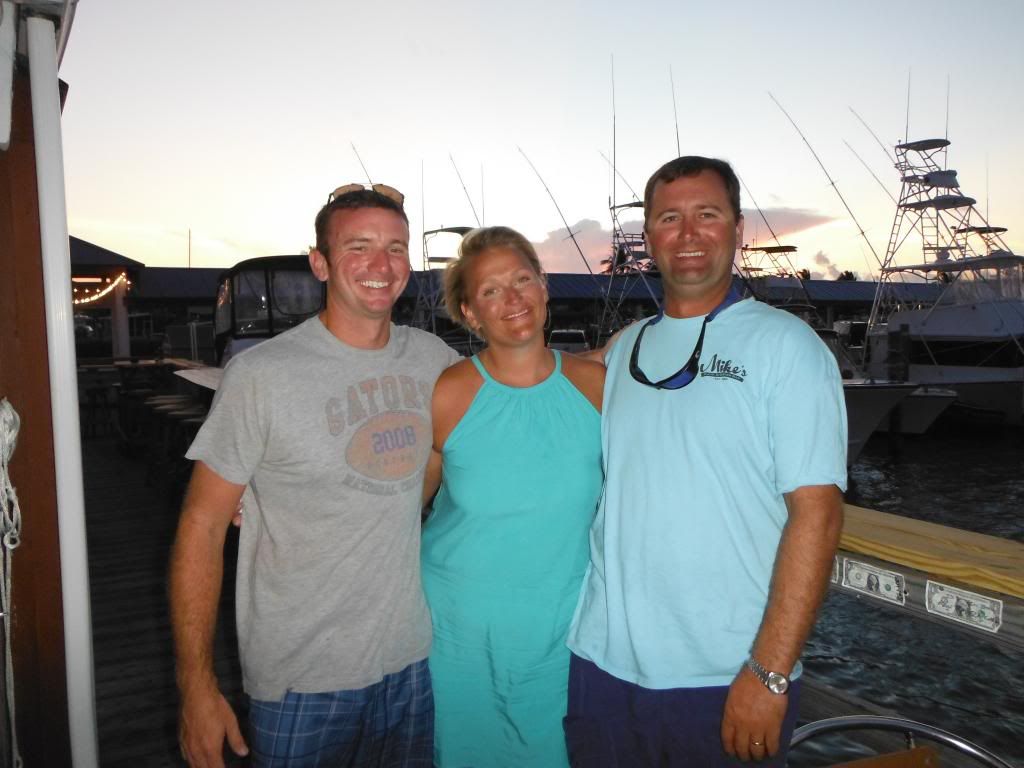 After that, we ate and went home. I laid in bed singing Jerry Jeff's "Cowboy Boots and Bathing Suits" over and over in my head. Did NOT want to go home. 3:00 am came way to early, but we loaded up and headed off. Got home just in time to hand some gear off to my dad who HIS way down there. Trips were supposed to overlap, but he got held up with work.
One of these days I'm going to learn to take an actually relaxing vacation. Until then, we'll keep going 100mph and going at it as hard as we can. Seeing my father off the day we got back...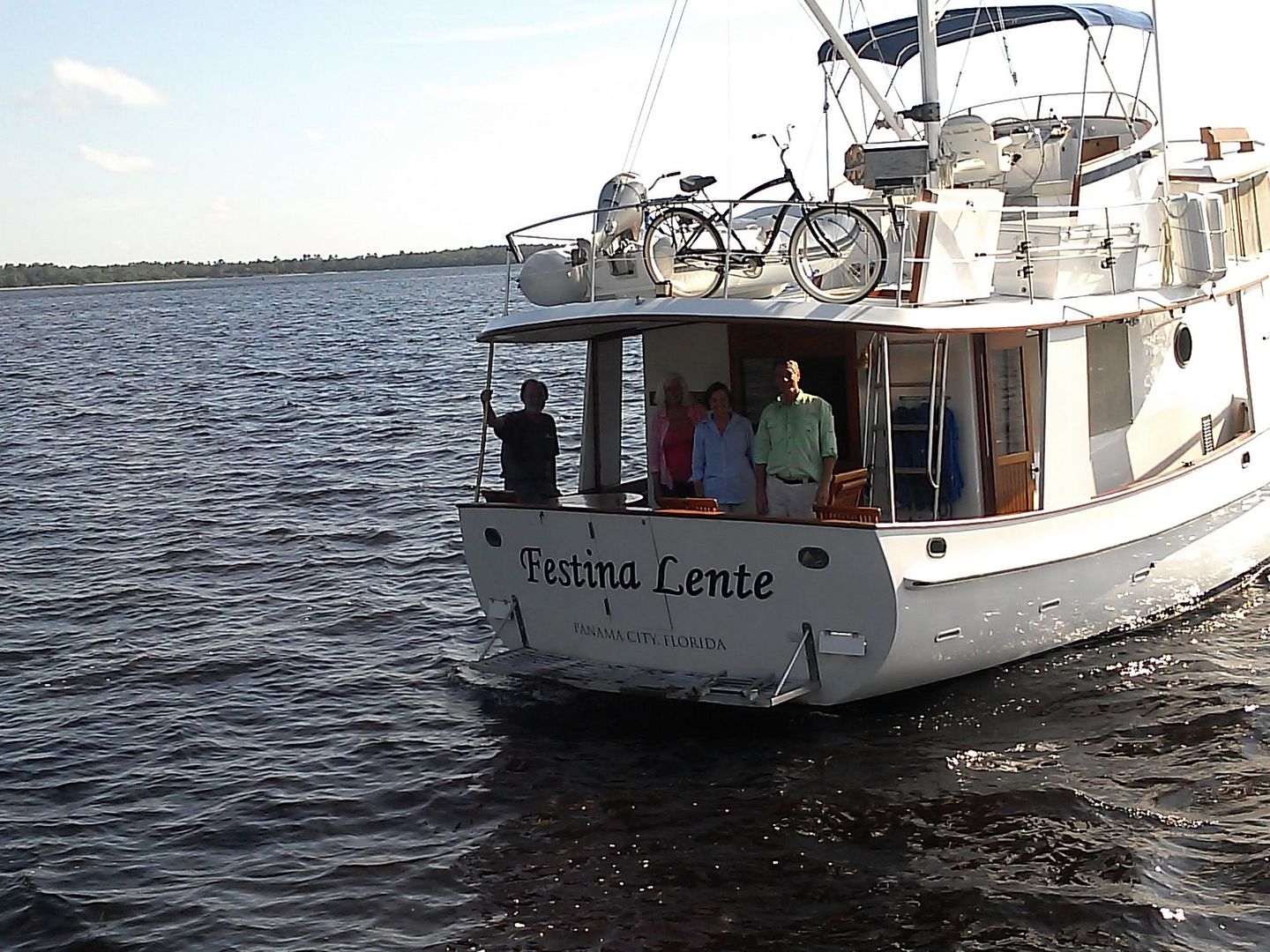 "Whatcha doin' in my waters?"