Home
›
Ten Thousand Islands General Fishing & The Outdoors
Trips from here home and afar
blewitupsir
Senior Member
Everglades City/Labelle FL
Posts: 774
Officer
Been very blessed for the past few weeks with a lot of business both inshore and offshore with some great folks. And the best part most of the trips the fish even played along. On my inshore trips the redfish bite has been very very strong. A chunk of cut ladyfish on a 2/0 circle tied on a 30 some inch piece of 20-30 lb leader with a split shot is all that's needed. Cast to the edges of bars and point ps and let it sit a few minutes. The scent it puts in the water brings em right to you and the circle hook does all the work. Most of the fish have been upper to over slot lately.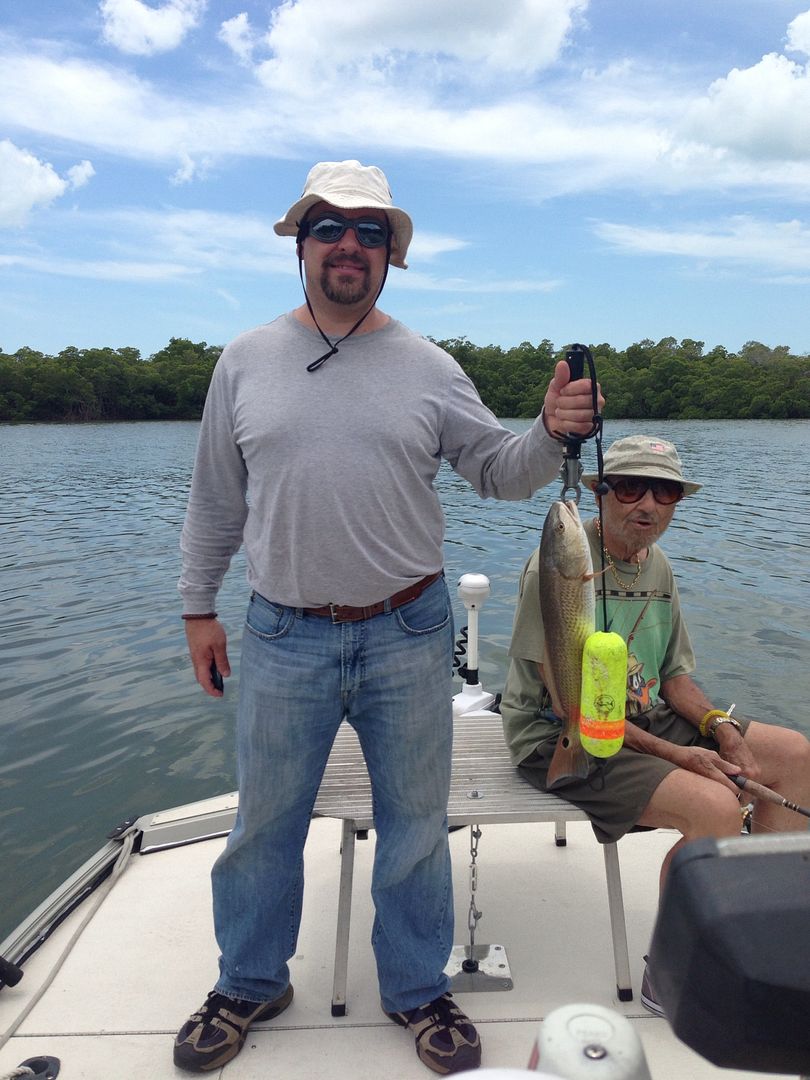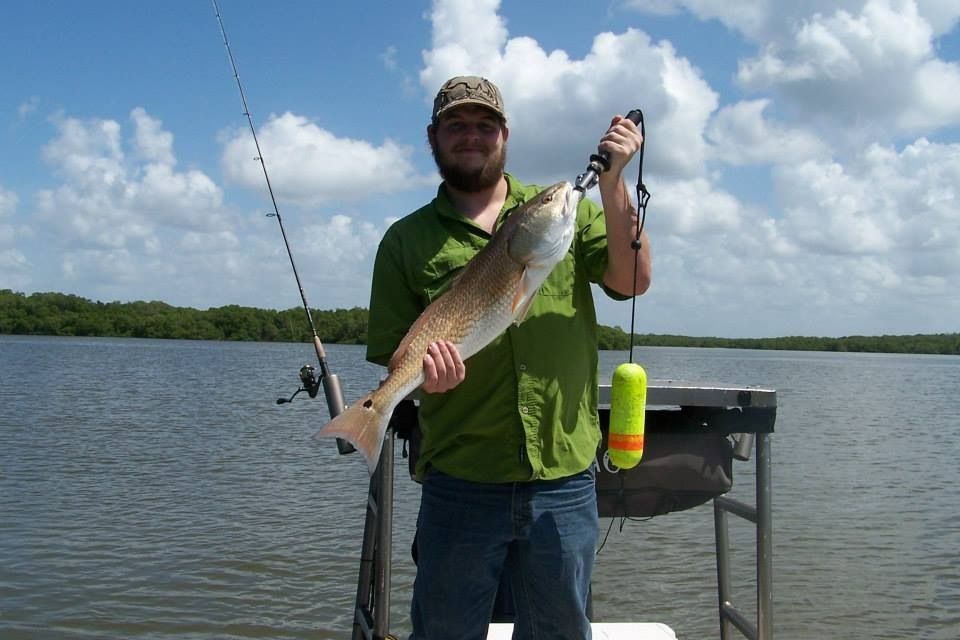 The trout bite has been strong for me down south. Popping corks with a live shrimp has been doing great as usual, but don't forget about scented soft plastics worked the same way. Snapper are everywhere with slot fish pretty easy to pick up if you have enough live shrimp. Throw in some black drum and flounder and you have the makings for a busy day.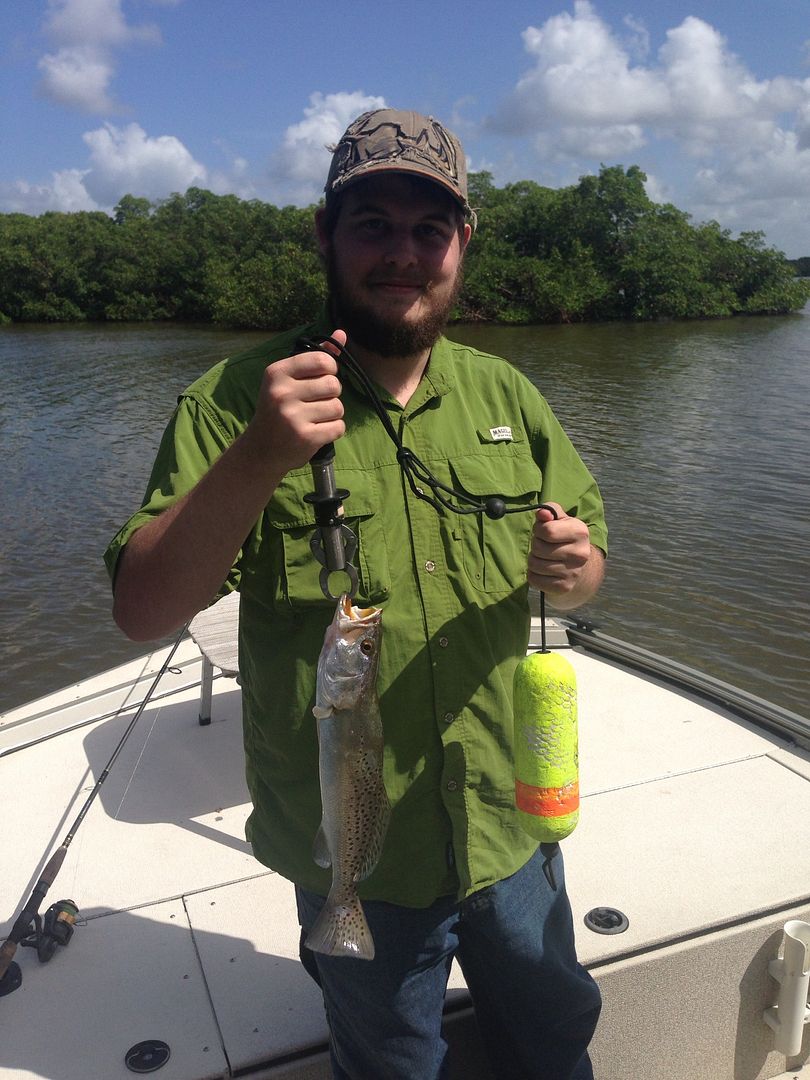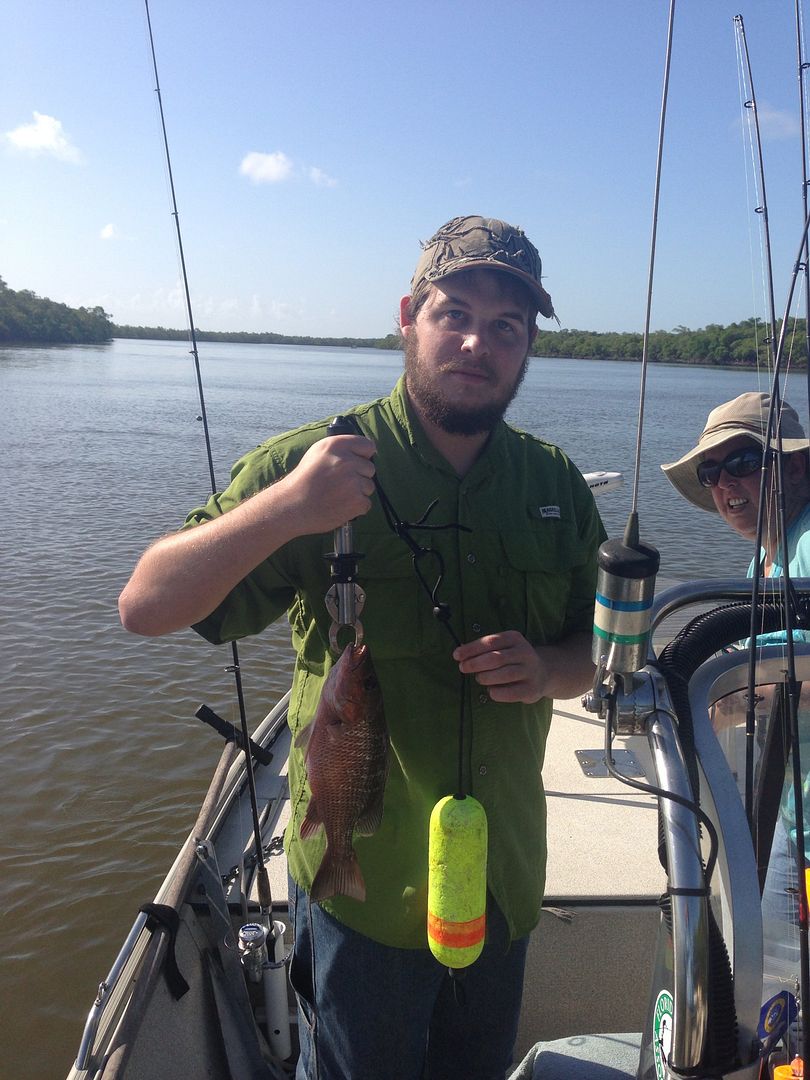 I have been seeing a lot of smaller snook come aboard. Always great to see. One of my female anglers caught around 25 snook on live shrimp from the exact same spot one morning last week. All averaged around 20" or so. While not trophy worthy, still a lot of fun on light tackle.
A few views out my "office" window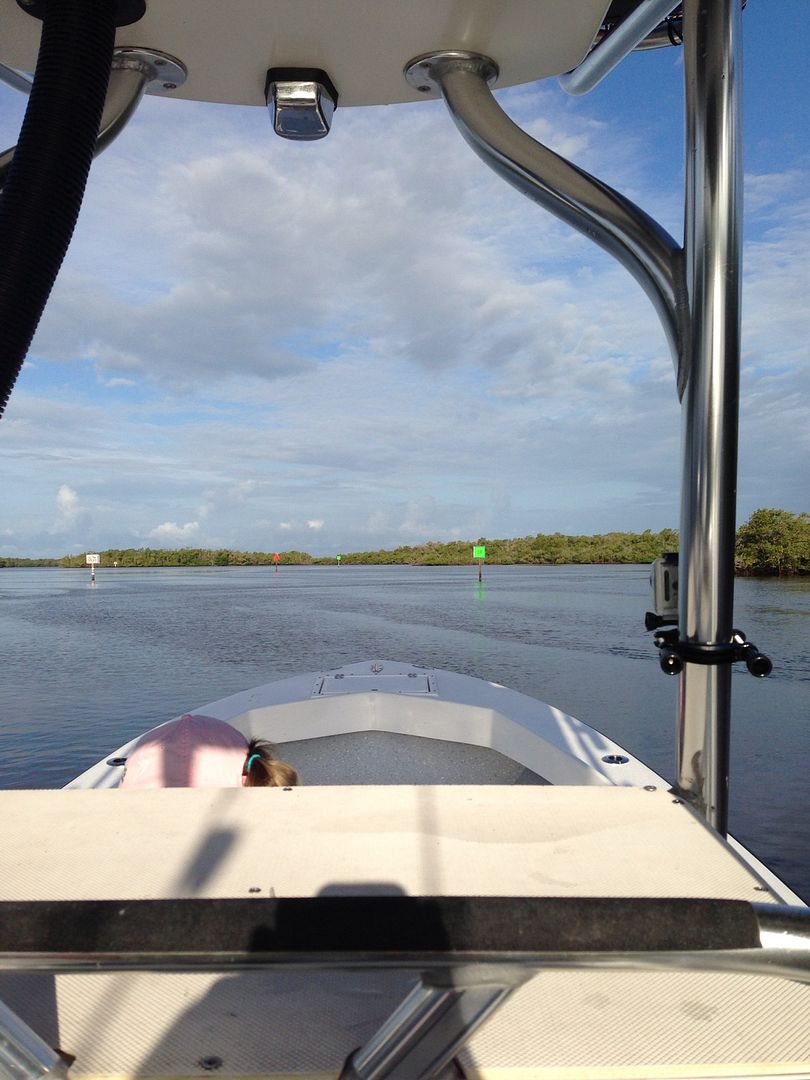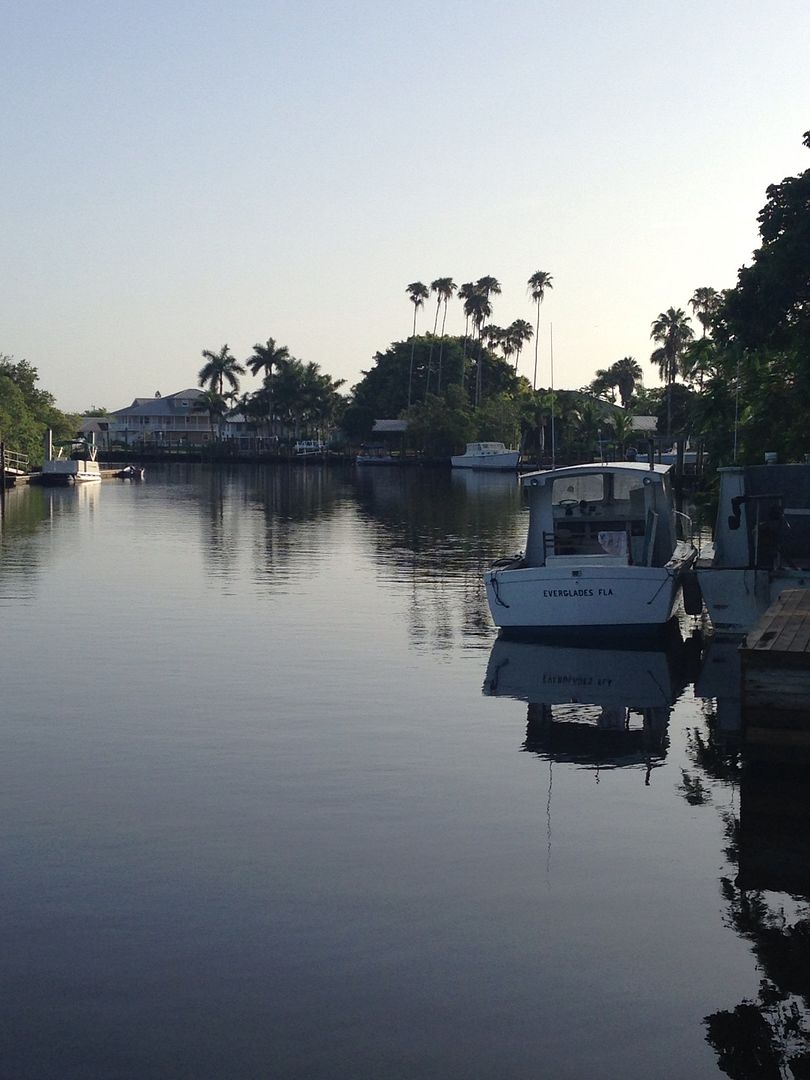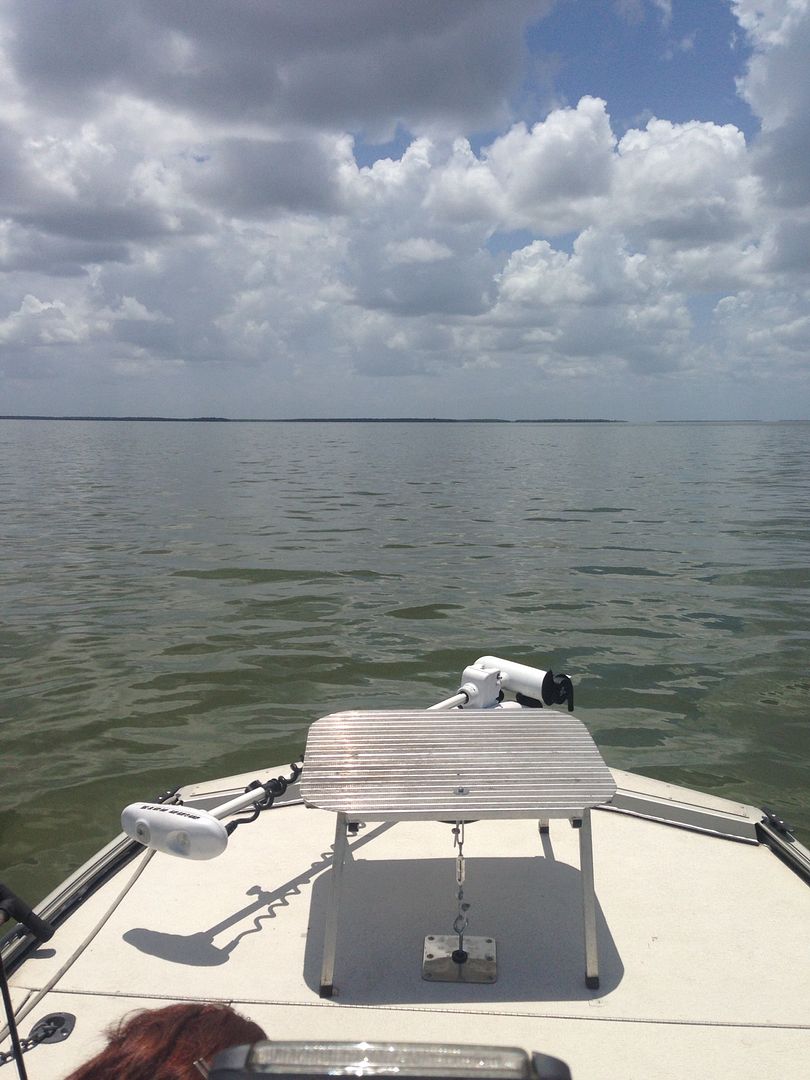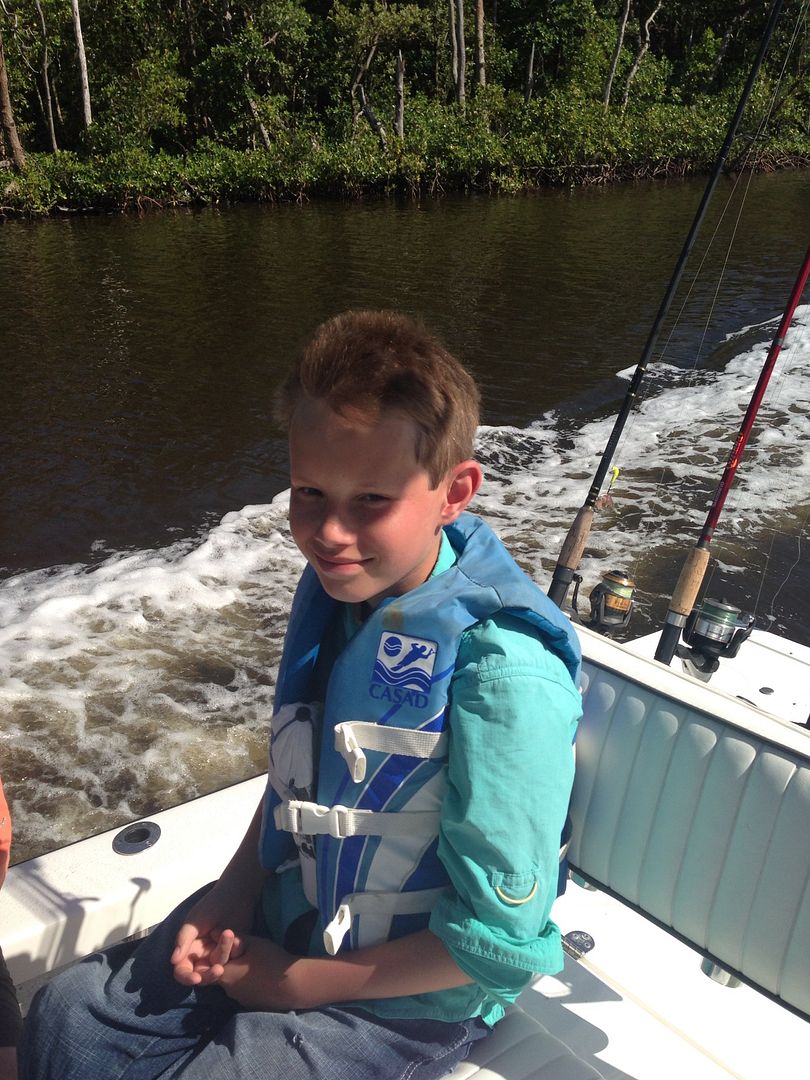 When the weather has been kind enough, (which hasn't been a lot with this non stop east wind), the offshore fishing has been very strong. Lots of Permit, cobia, fat snapper and as my good friend Joesnook said in an earlier report sharks are everywhere.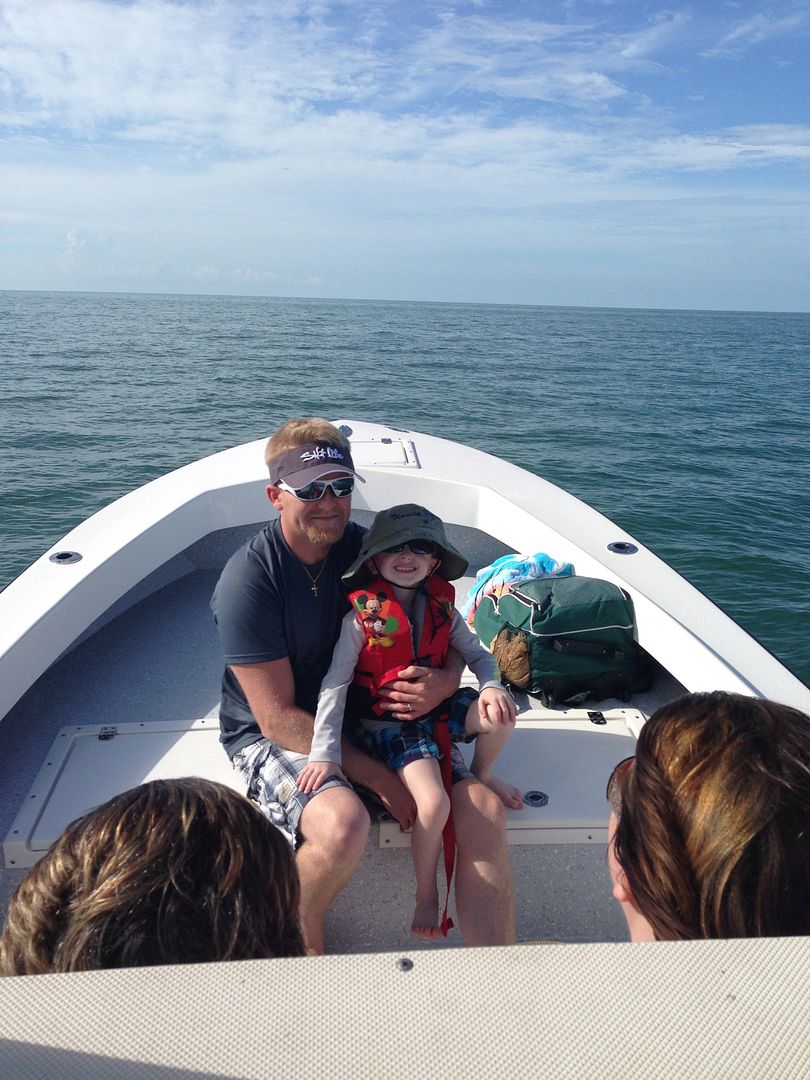 While I don't dislike my toothy companions, they sure make my life difficult out there some days. Some nice fish are lost to their bottomless gullets and some lucky, or unlucky depending on your perspective, clients get to see some horrific boatside murders, but that's part of the game. I very seldom fish for them directly, but occasionally will, but if that's what your after. They are there, big and hungry. I was out several days ago and came upon a huge area full of big 15 plus pound jacks, permit and sharks. Not wanting to make the permit into shark food we targeted the big jacks on large top water plugs. Big fish on every cast wore my guest out in short order. With the sharks around you have to fight hard with stiff drags to land your fish. We caught several, the sharks got a few, and the jacks hit and fought so hard they ripped the eyes out of my plugs. Always a great problem to have.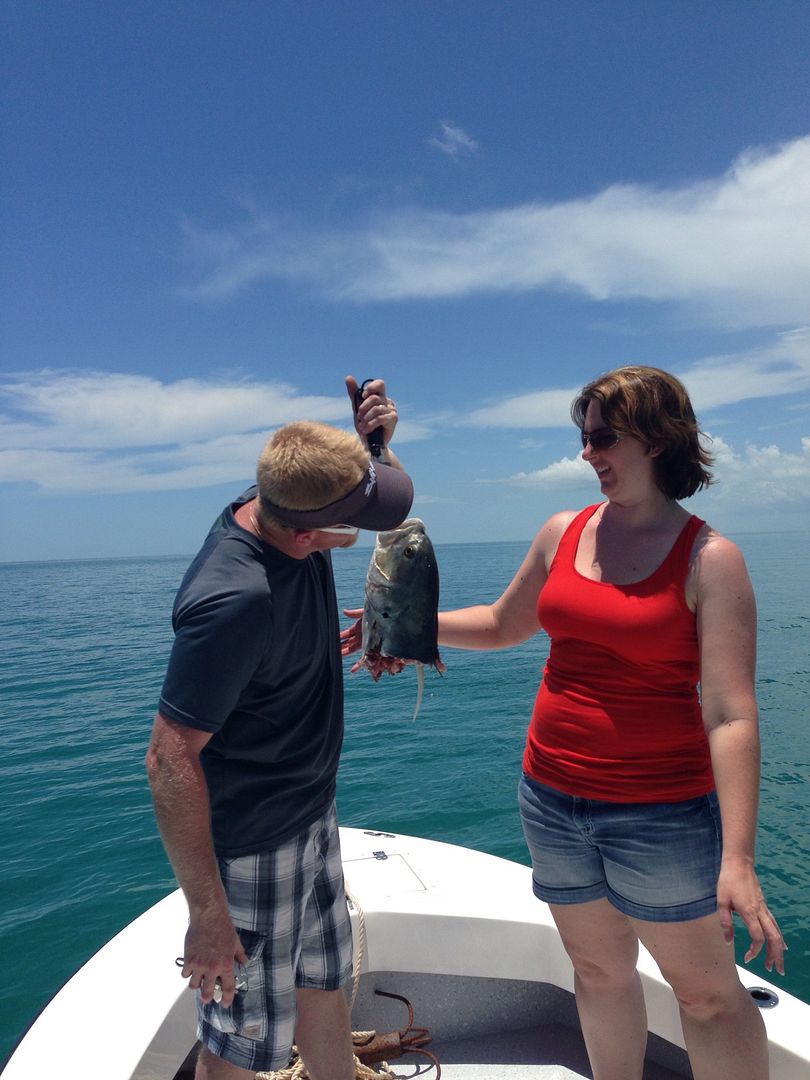 Lastly I trailered up to Panama City to try my hand at red snapper fishing two weeks ago. Lets just say the weatherman lied to me horribly, so snapper fishing was tough with only one brought aboard. But we still had a blast and caught some fish. Kings, small dolphin, lane snapper, grunts, ajs, Bonita and other species all came aboard, can't wait till next year when I try again.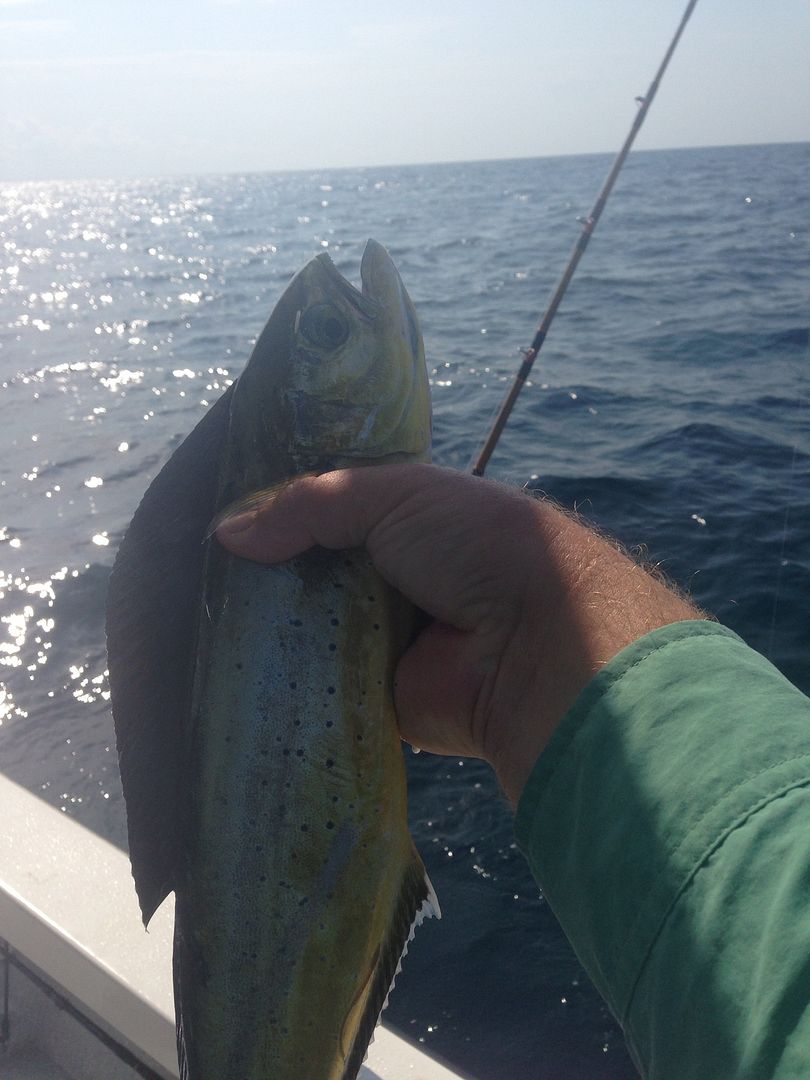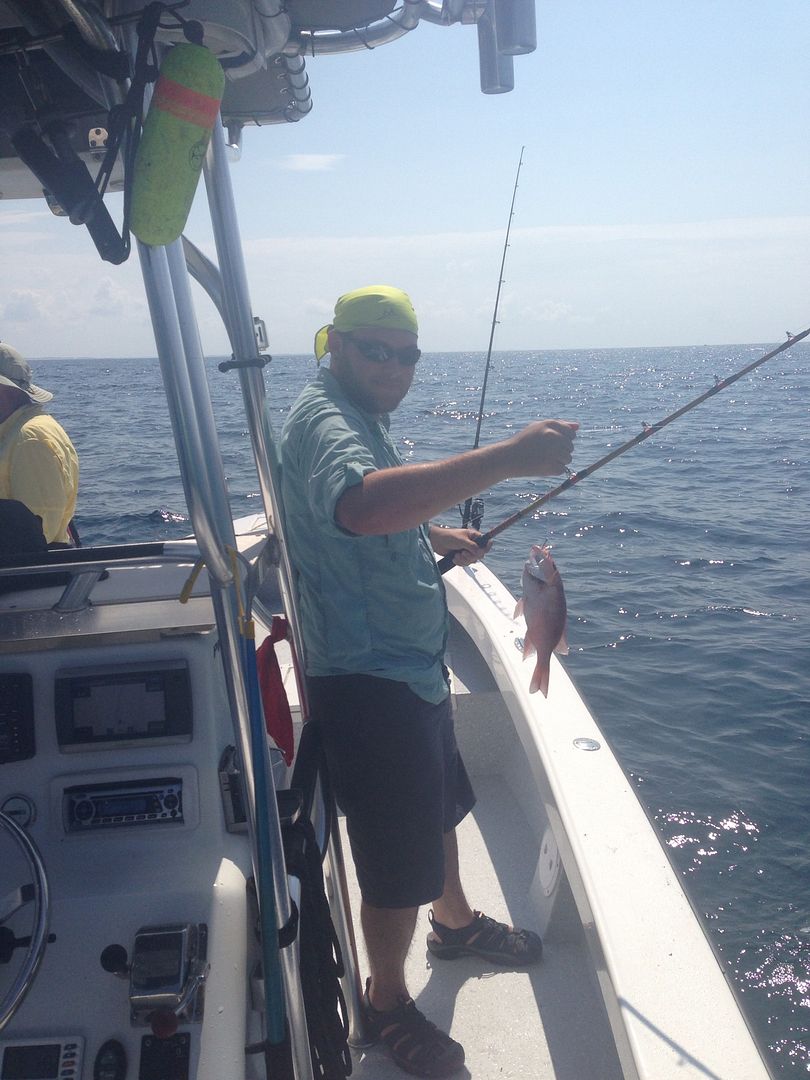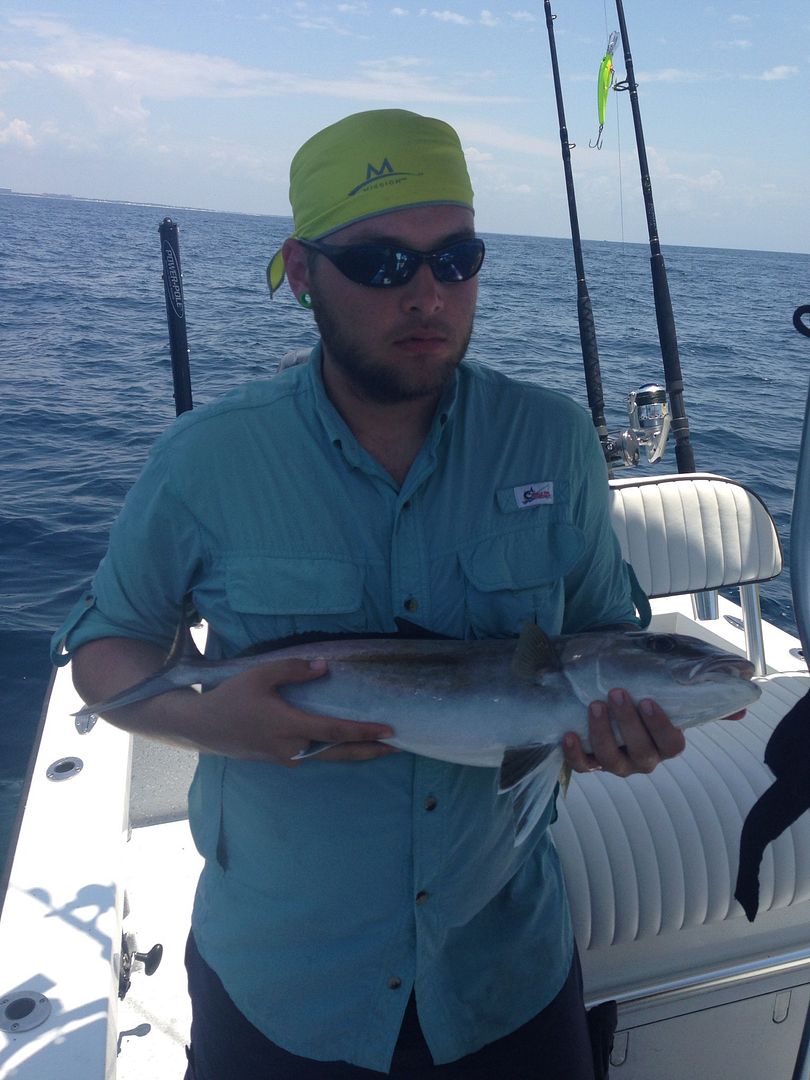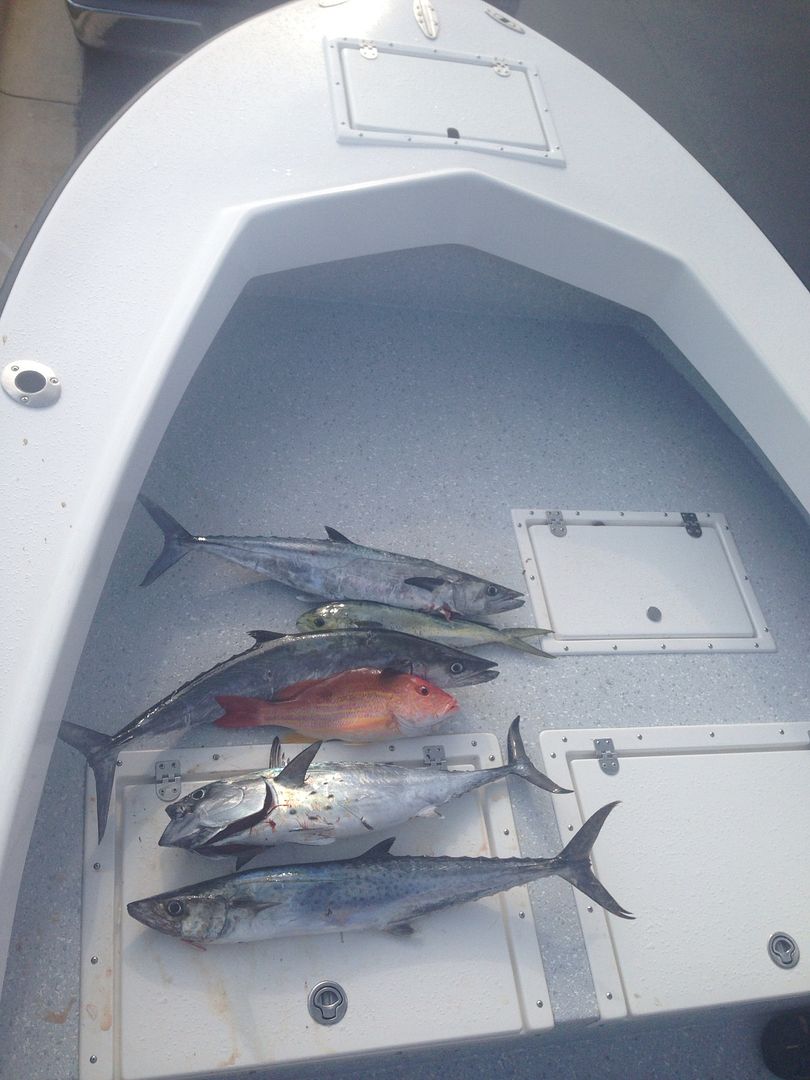 Sorry this report is so long, but hope y'all enjoy. I also excited to say I am currently laying in a hotel room in St Pete looking forward to co hosting and helping with another episode of Florida Sportsman's Best Boat Shootout. We are filming tomorrow and Wednesday and I think the series starts this Friday. This episode is 30 some foot center consoles, also ran my boat as a camera boat for the 20 and 23 bay boat episode in Goodland a little while back. Lots of fun working with these guys. And can't wait to see the show.