Home
›
Diver's Corner
8/5-8/14 Lobster, Dolphin and Tuna
Gamekilla
Posts: 461
Officer
Came down to Big Pine Key on Friday and got everything ready for a long day of lobstering and fishing. The plan was to limit out early with our 6 man limit and run offshore to do some trolling. Well for once my plan came together. Got out on the water around 7am near Marathon, got out limit of 36 big lobster around lunch time and then ran out to the humps and caught a 20lb dolphin and 2 football sized tuna. We were the ONLY boat on the humps and there were probably 1000 birds feeding so it was exiting, caught the dolphin on a skirted ballyhoo and the tuna (double) on a chugger and Billy bait.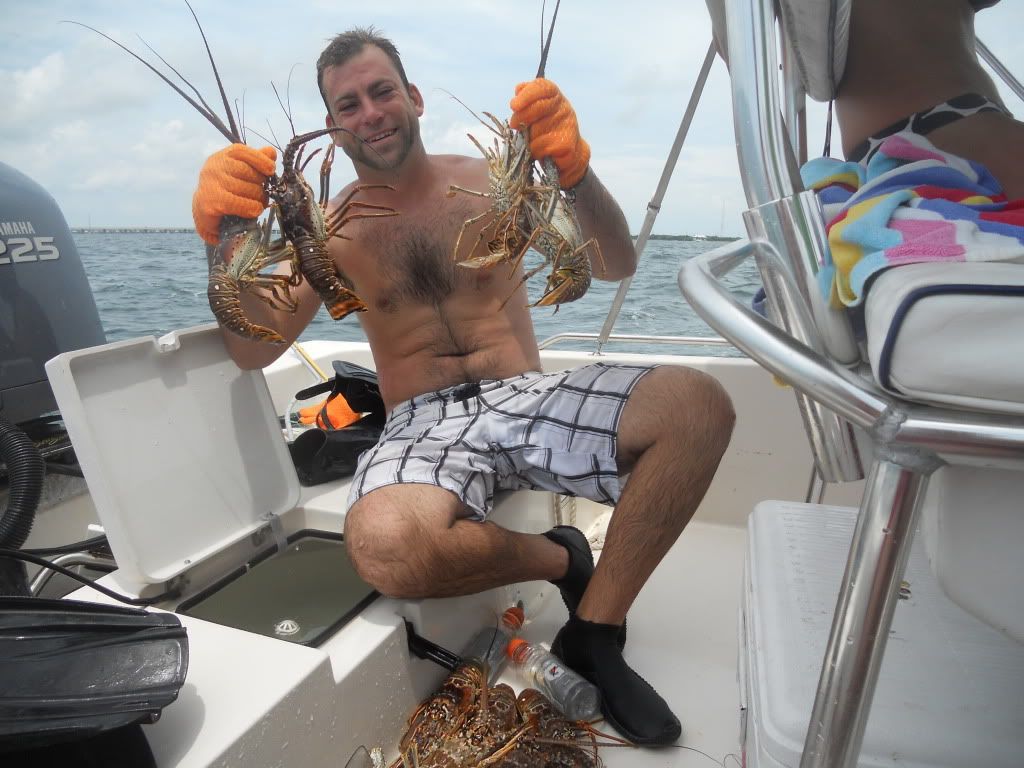 So after an existing and long first day we decided to keep close to the house and try our luck at lobster again. So we had a slower start (good amount of drinking the night before helped with that) and got on the water around 10am, we got our limit of lobster again by about 4-5pm. Came home and cooked some up.
The rest of the week was a combo of offshore and lobstering. Later in the week if we came home with about 20 lobsters it was a good day.
Ran to the humps one more time but the left the ramp around 9am and by the time we got out there it was packed, did not catch a single thing all day. I noticed most guys who were catching were using live bait and chumming like crazy.
Ran offshore from Big Pine and went out to about 750ft, ran across a big gutter system but ended up losing it, I'm sure it was loaded, kept trolling and ran into some nice clumps of grass under some working birds first pass 3 down, second pass all four lines go crazy. Nothing of any size but always fun to have all the lines go crazy with only 2 people on the boat.
Last was a relax at the sandbar day. There was a band on a huge pontoon boat which was really cool to see.