Home
›
East Central General Fishing & The Outdoors
Port Canaveral Offshore 04-26-13
ACME Ventures Fishing
Posts: 851
Officer
Port Canaveral Offshore 04-26-13
With the preceeding week keeping us off the water, and the next several days forecast to be rough, we headed out with what turned out to be a beautiful morning, with Glassy sea's past 20 miles, at least in the morning. From 120' out we saw some sign of fishy conditions, with scattered fliers, and a little weed here and there. We saw some birds working a pait pod with small Tuna's feeding, but not of any size to mess with. We did drag lines around the area in hopes that larger preditors were nearby, but Nada.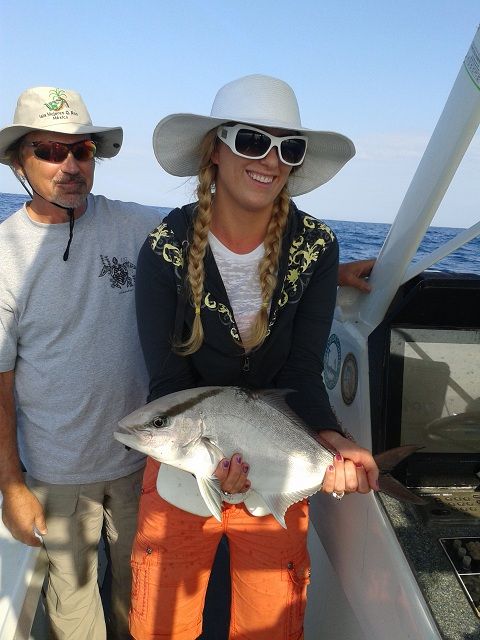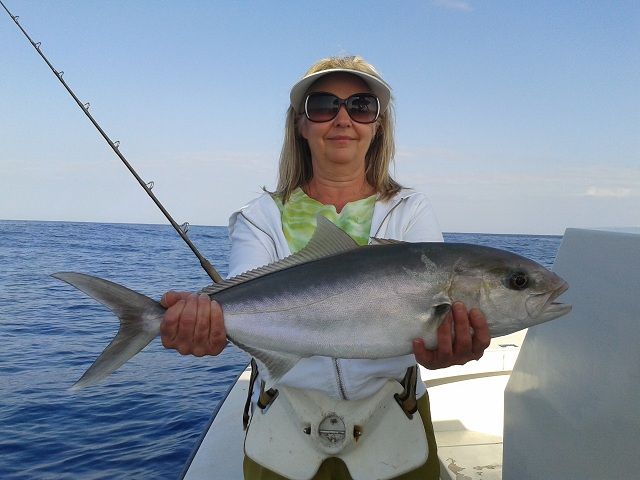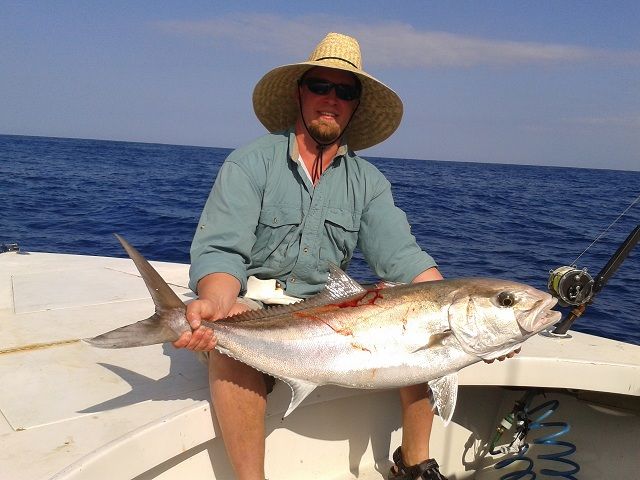 We made our way to a bottom site to get some guarenteed action to start the day, and it did not disappoint. Once we determined the drift, we had a fish on and into the boat on every pass and drop. We batted 1000! All fish were readily hooked on a large Willianson speed jig within a few cranks. We put a few Almaco Jacks and AJ's in the icebox, and let several go. Having worn themselves out and ensured plenty of meal's forth of fish to bring home, we moved on to trolling.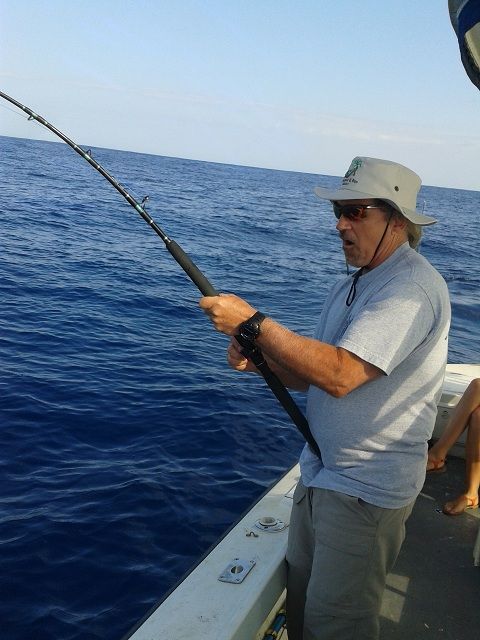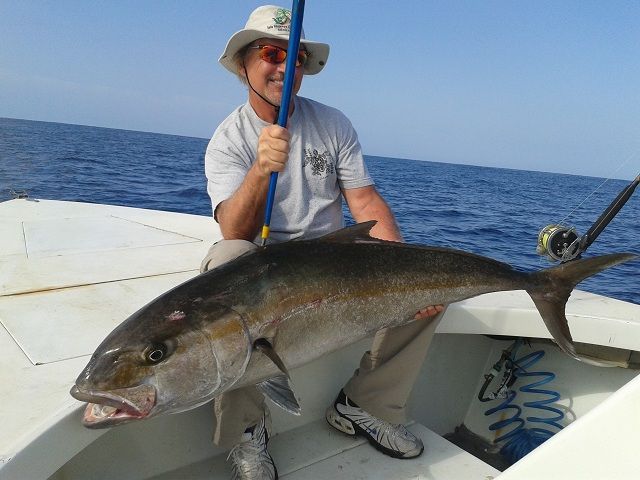 The winds had started picking up and with a Northernly componant made it choppy. Very little weeds from 180 to 300, but scattered fliers. Several short strikes killing our bait, and a very small False Albicore, not much bigger than our Ballyhoo was the result of our effort. We decided to head in a bit to see if we could find anything more fishy. Over 27fthms, we saw some more fliers and finally had a fish on. Nice dinner sized, but solo, and the only Mahi we found for the day. We continued workin the area and into a large patch of scattered weeds from 140' to 150'. All we caught there were lots of 'Weedfish'. A pass by the buoy had no results, so back to a little more bottom fishing.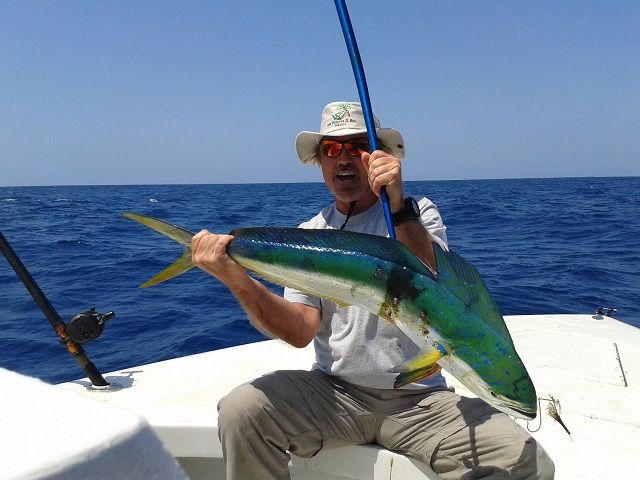 In 120' of water over artifical structure, we found ourselves drifting South at 3 kts. We did make a few passes, but with this current and the smaller fish tight in the structure, it really called for us to anchor up, but we already had 150 pounds of fish in the icebox, so back to Port we headed for some pic's and fish cleaning. While a few people Who dedicated the day to trolling and did find some good Mahi numbers, most it seemed had little sucess, finding it quite slow. We at least brought one home, which made the day of my guest on His quest to get his first Mahi!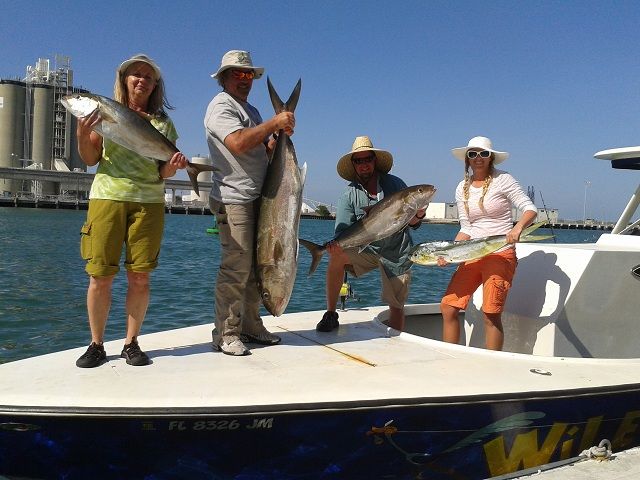 Captain Henry
www.ACME-Ventures-Fishing.com
321-794-7955 602 Glen Cheek Dr., Cape Canaveral
Deep Sea Fishing Charters Port Canaveral