Home
›
Sportsman's Kitchen
Chili-fest 2012: Lots and lots of chopping, but so so tasty...
Panhandler80
Posts: 8,003
Moderator
First of all, for those "purists" out there who don't like beans... save your breath! I do NOT care. One of the great things about chili is that everybody's tastes good while being simultaneously unique. That beign said, I chose to use beans and that's just the way it is. I like the startch and they thicken things up nicely.
So....
Went to an out-of-town Christmas party Friday night. Got home around 9:00 or so Satuday morning and was faced with a couple options: Head to woods and see zero deer, or cook "a pot" of chili. Well, I opted for the latter. So, we hit up the grocery and then came home and threw some ground venison and vension roasts in some cold water. It was not until the time when all ingredients came together that I realized that my 7 gallon pot was not enough. Oh well. Good news is I have several stock pots.
Anyway, here' the deal. Rather than jabber I'll try and let the pics do the talking. I will say this, though...
1. $120 in canned veggies and beef
2. 1 big ol roast that was chunked. 1 huge package of 70% lean ground beef
3. Two ziplocks of ground vension and every roast from one ham off a 3 year old buck
4. After browning sesoned meet (deer and cow) we were looking at 24 pounds of post-cook meat
5. Once all ingredients came together we found ourselves proud new owners of 65 pounds of chili!
6. Ingreients came together around 2:00 pm, and was edible around 6:00 or so. We ate 6 bowls, cranked the heat up and turned off around midnight. This morning pots were still warm. I have re-heated it once more and am about to package in freezer bags. I like to use 1 gallon bags, with maybe 1/2 gallon per bag. I lay it flat and fold over once. This way it thaws quickly and you can pull out as many, or few, bags as you neeed.
7. I'm jabbering. Sorry.
8. Anyway, lots and lots of chopping, seasoning, browning, stiring, and uh... beer drinking. Hope yall enjoy the pics...
Step 1.... go to grocery store...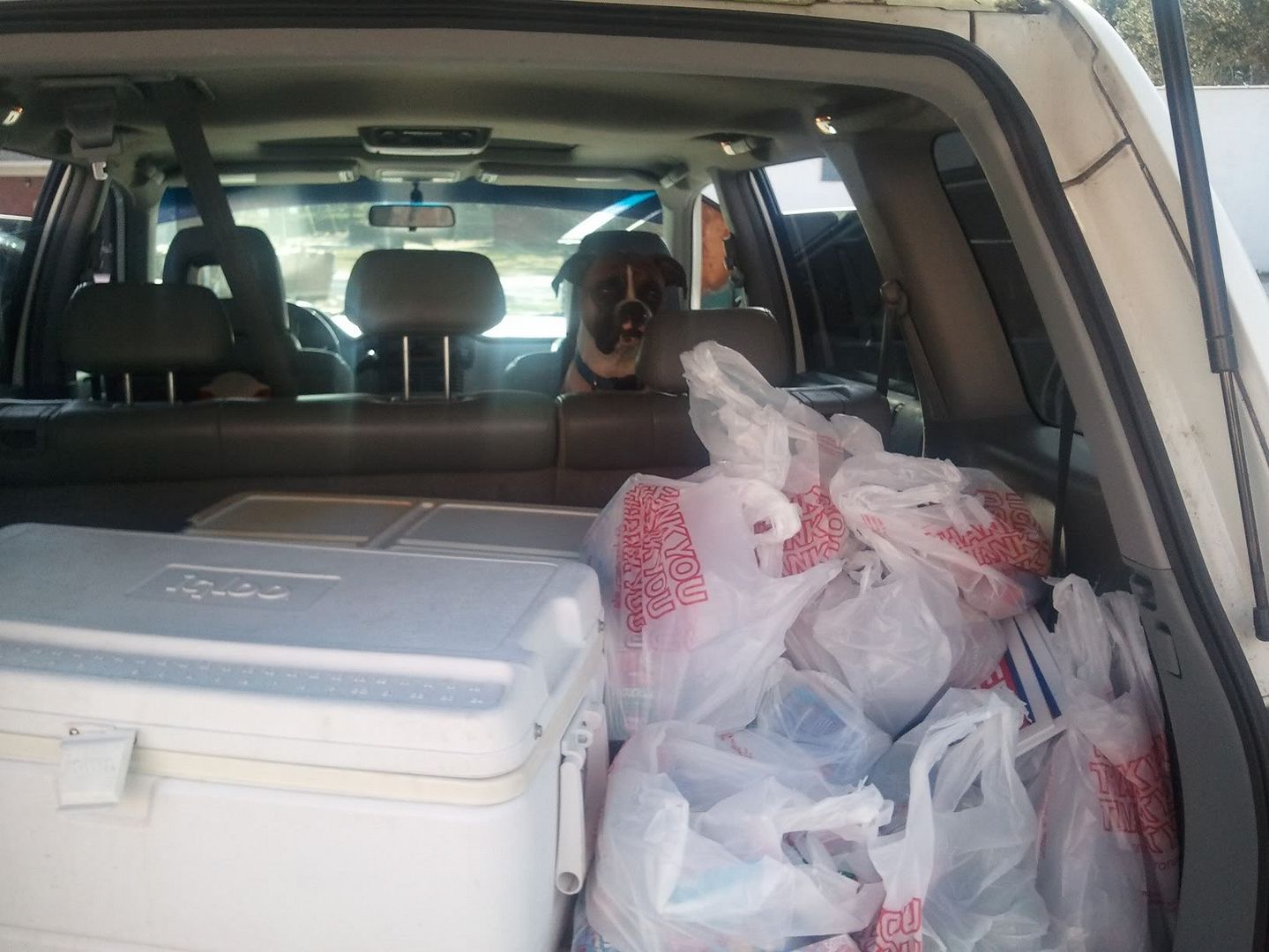 Unload groceries...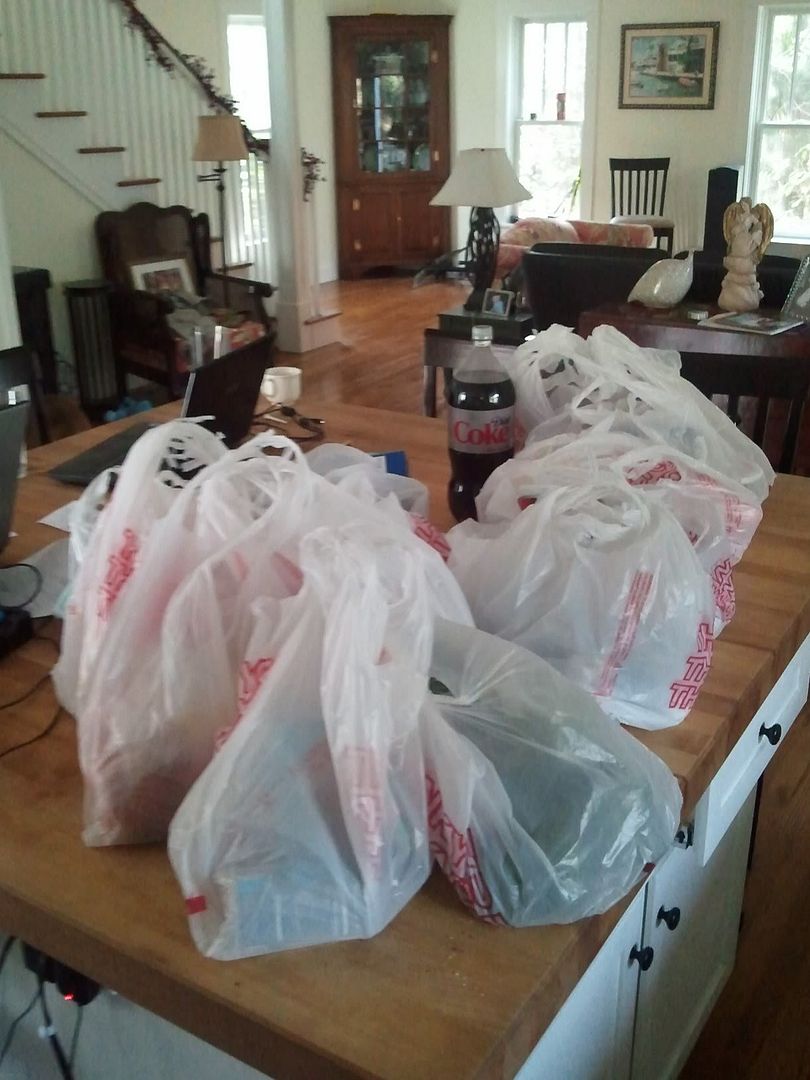 My friends...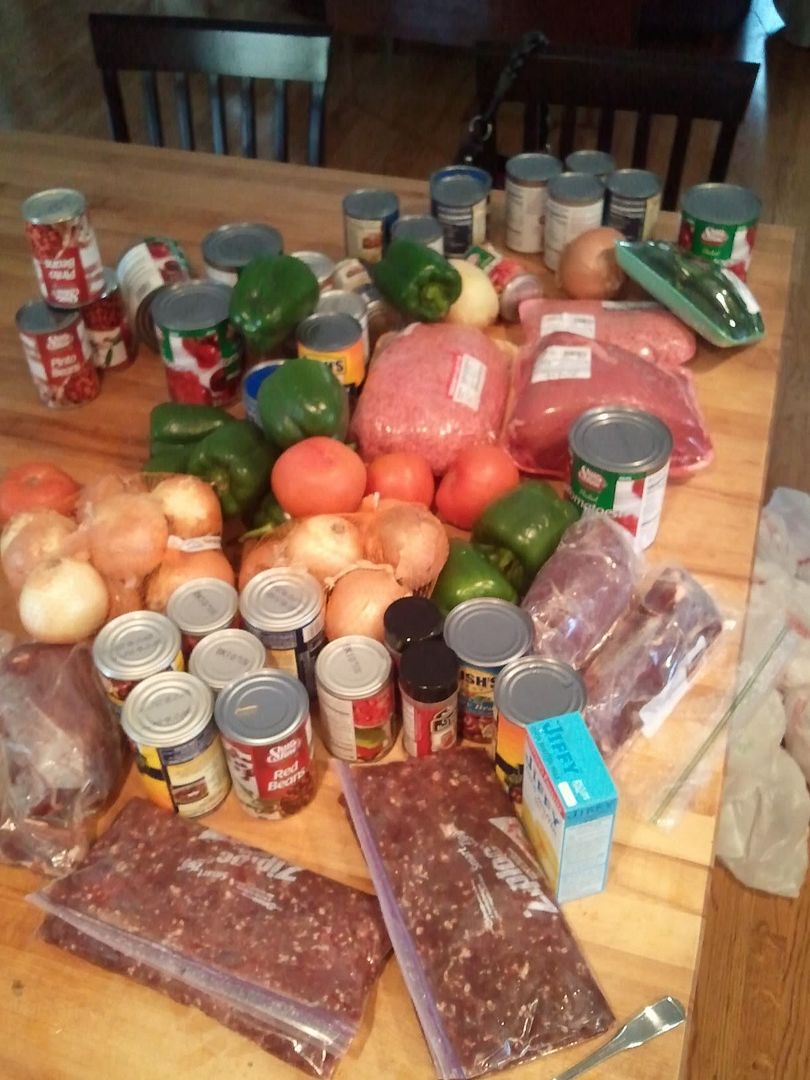 Anyboy want some meat in their chili?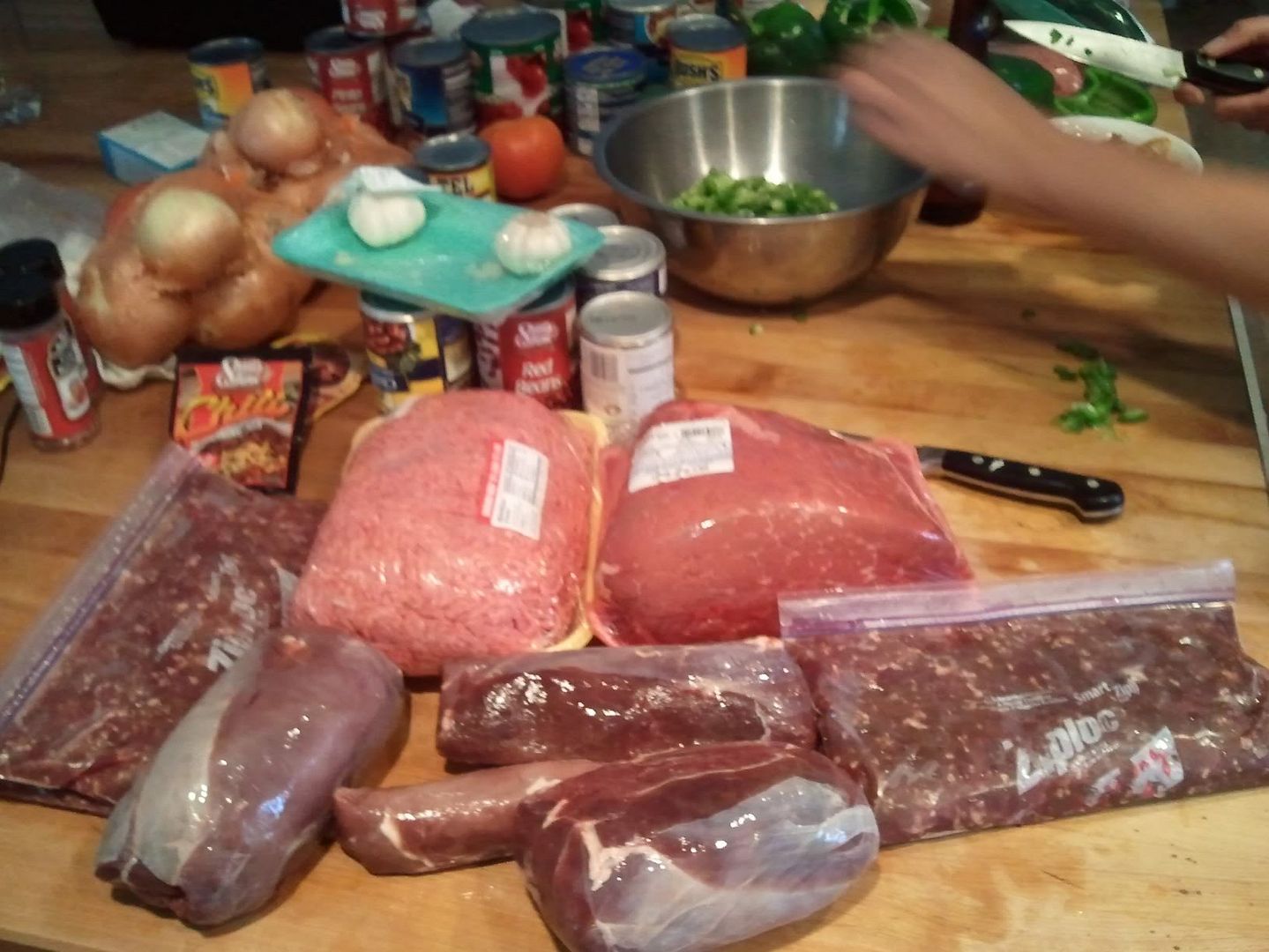 Choppin, choppin, choppin...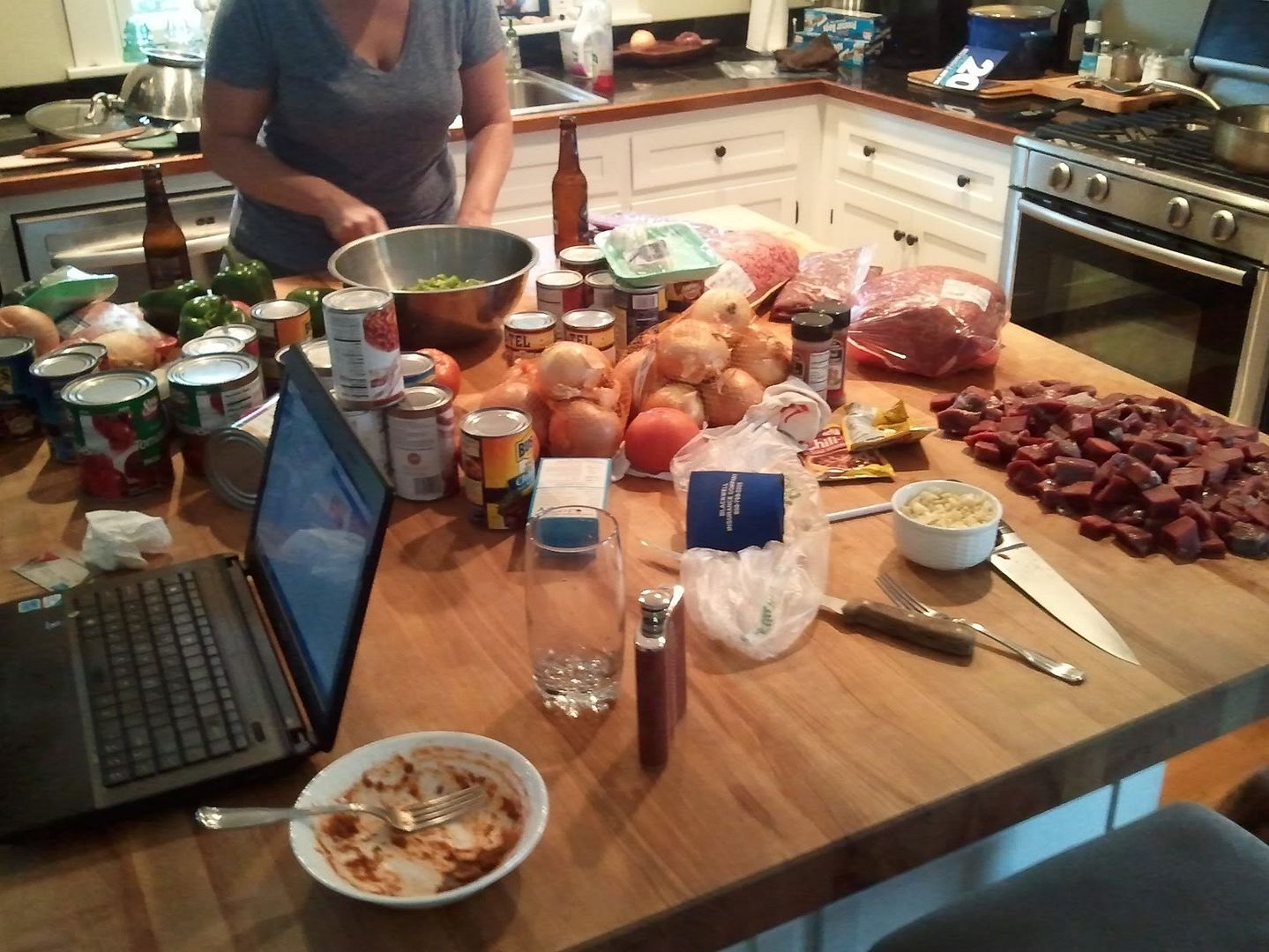 Little bit of "moo" and a little bit of "blah"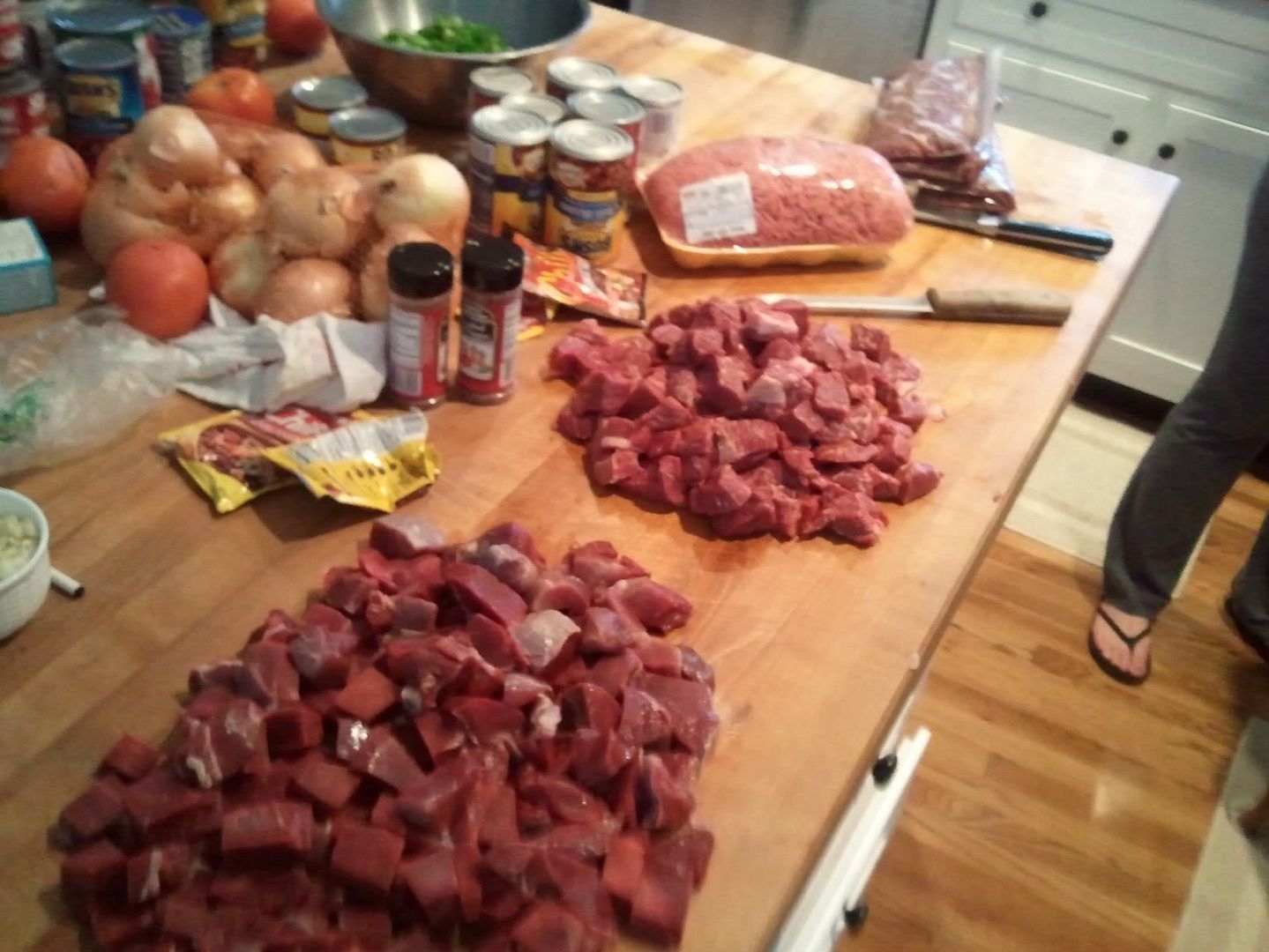 Meat and veggies that has been browned and properly seasoned...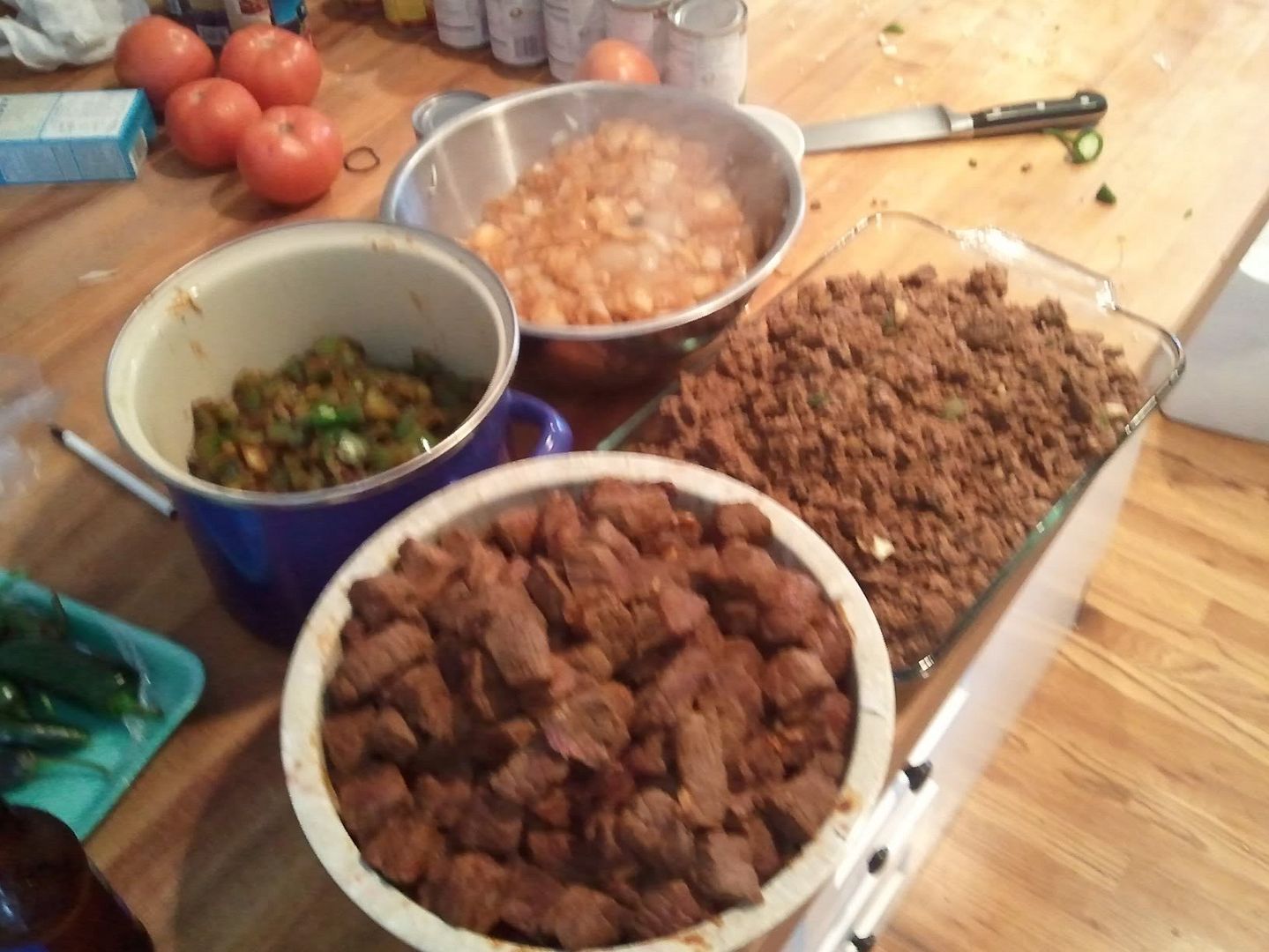 Yes, that's 23 pounds of cooked meat...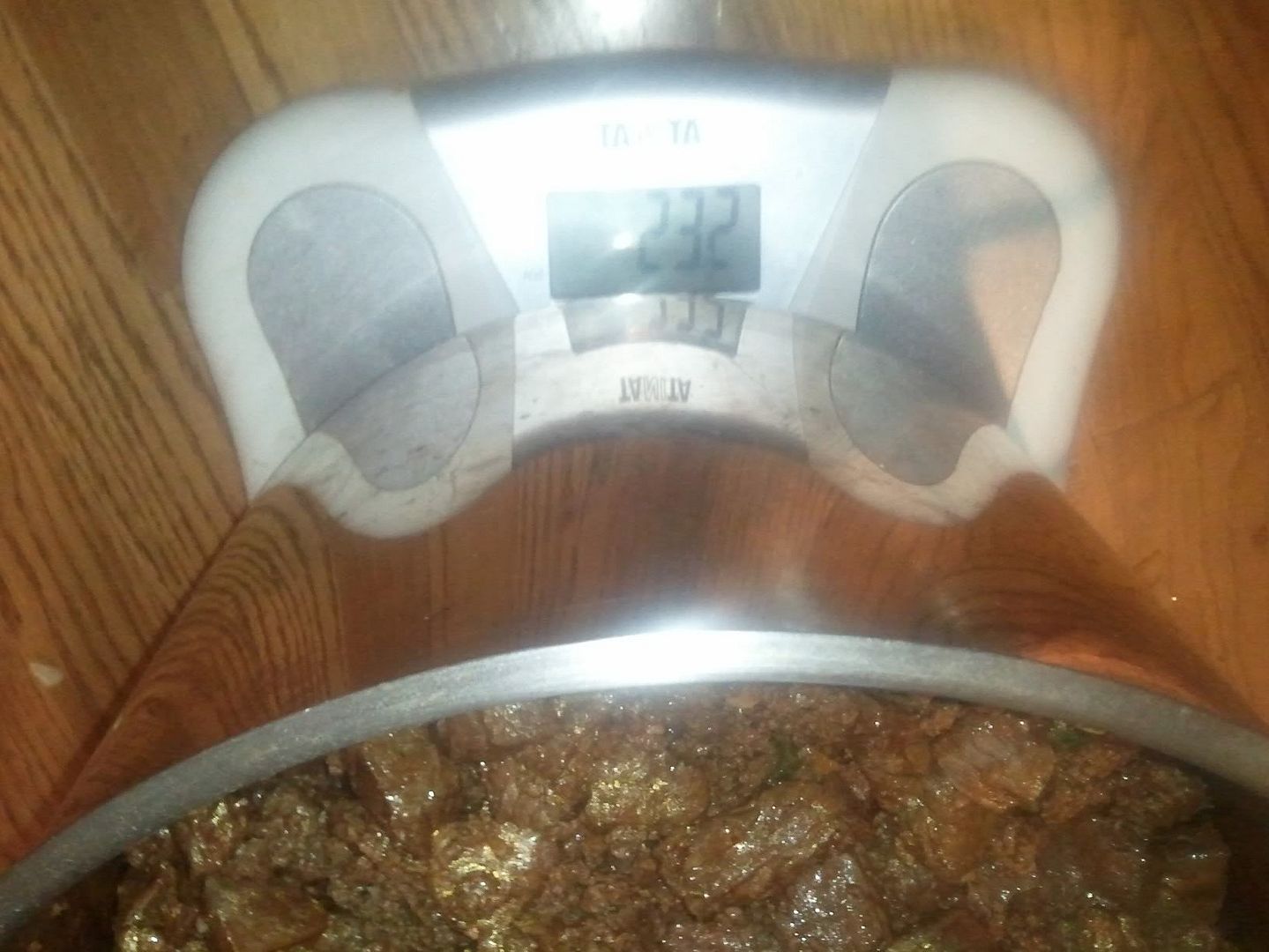 All together, now!!! It was still a bit chunky at this point, but as the 'maters stewed down and the beans let out their goodness the two pots loosened up nicely. Was okay last night, but amazing this morning. Now it's time to package and freeze.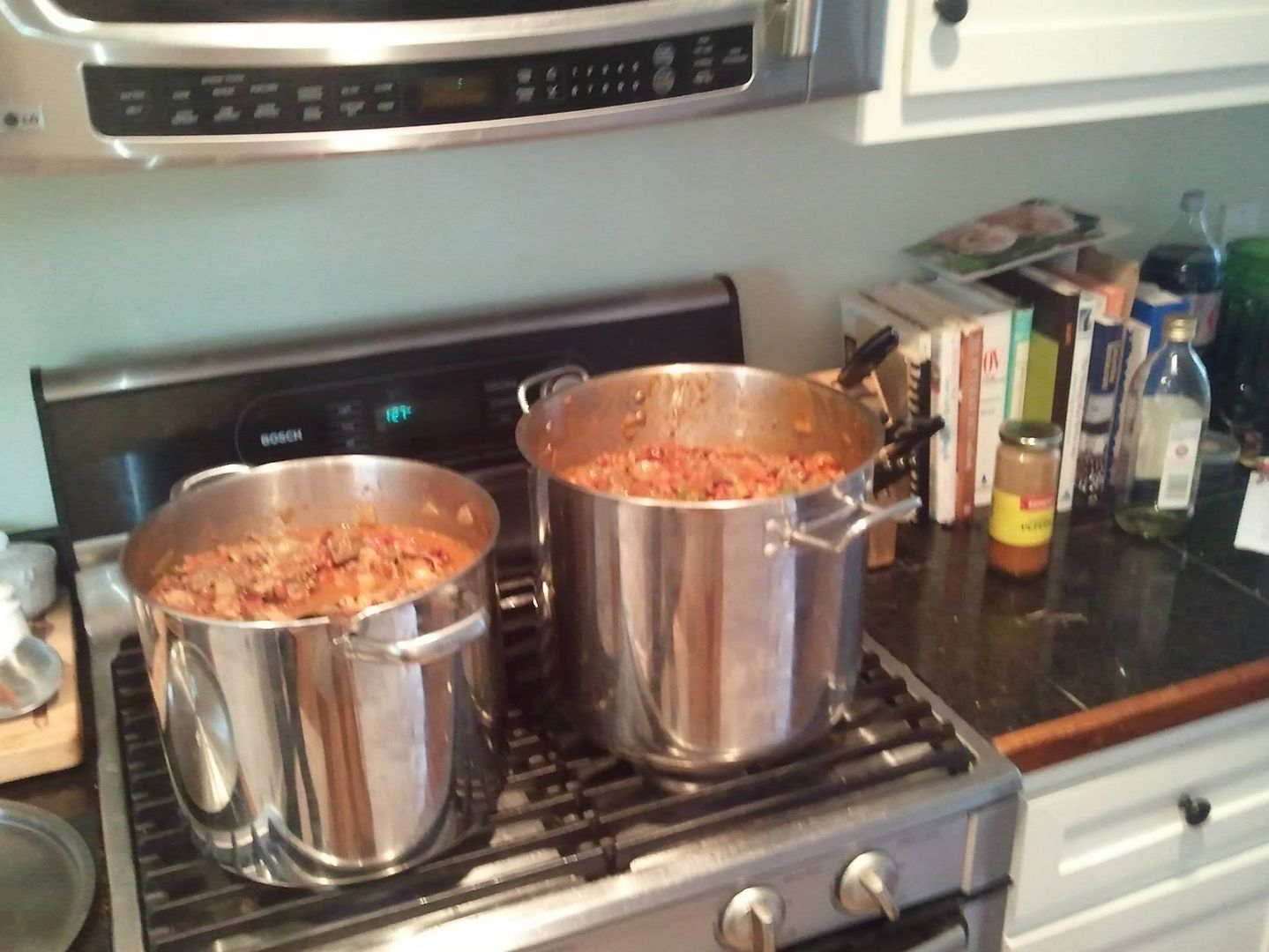 "Whatcha doin' in my waters?"