Home
›
Panhandle General Fishing & The Outdoors
Destin Flounder Limit
Ginzu
Posts: 16
Greenhorn
Yes. It's another post by Ginzu about flounder. Yes. They are still thick offshore. No, I don't like PADDLING a Pro Angler for 8 hours. :censored: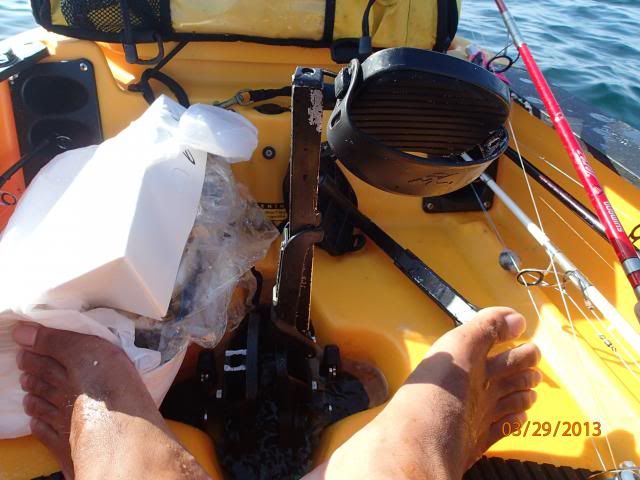 Once again I broke something on my Mirage Drive. This is the third Peddle Mast I have snapped. Which is odd considering it was replaced less than six months ago. So, had to break out the BB Angler and finish out the day. Yakntat, B Fine and myself put in at the Back Porch and headed to the Eglin Barge. As we started to move toward the Destin Bridge Rubble, my mast snapped. Said screw it and kept fishing. Water is still pea soup and cold. We had no hits on the troll but we did find lots of bait balls of small cigars. Caught a few of them and tipped my trusty SPro with them. Landed Mr. Gag, some Snapper and about a dozen Flounder.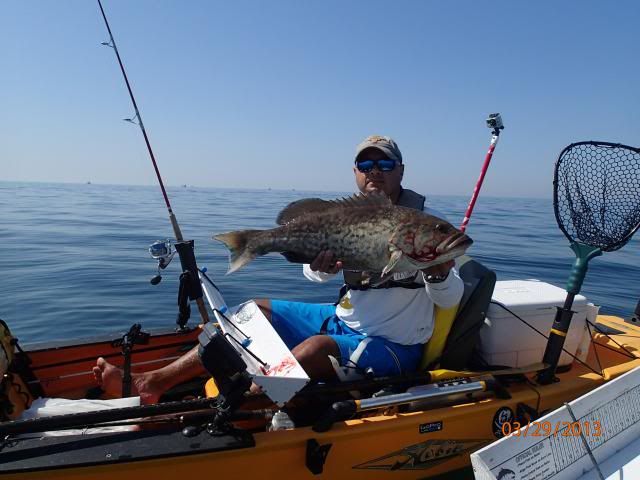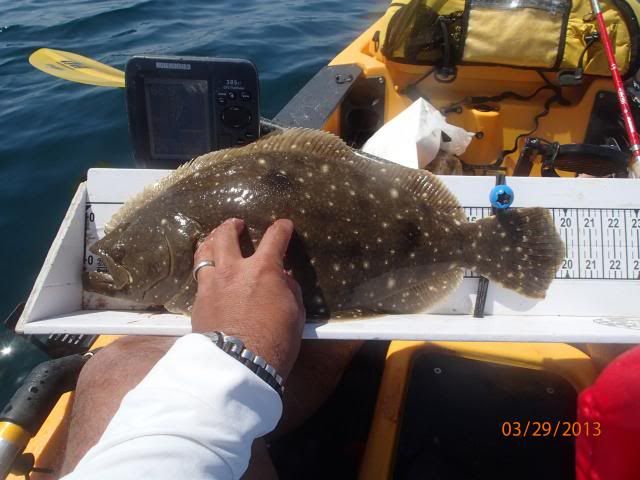 Barrett got his first flounders out of the yak. It was a beautiful day to be out. If you want to get some flounder, get out there. Pretty sure they are making their way back inshore. Tight Lines!