Home
›
East Central General Fishing & The Outdoors
Port Canaveral Offshore 0-30-13
ACME Ventures Fishing
Posts: 851
Officer
Port Canaveral Offshore 03-30-13
Great weather report, comming off a eek with high sea's and wind had us seeing "Green"....figurativly and literally. Our plan based on sattelite data was to start looking around 170' for Fishy conditions. On cue, We found a little floating debris and decided to have a look. There was some small Tripletail and Oceanic Triggers on it, but we were curious about what may be lurking a little deeper. Soomn a flash of green appeared. Schoolies. Though keepable sized, they were really lock-jawed. We chummed them with cut sardine and squid, but they turned their noses up at each pass, so obviously the few with hooks in them did little good. We used a few jigs which they followed, but largly ignored. At least one fish could'nt resist, and managed to hook itself on a jig, so being the first fish of the day, we put it in the icebox.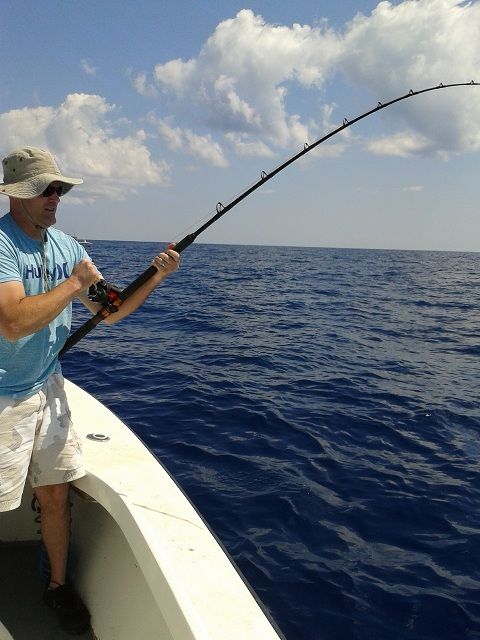 On to deeper water we ran. Nearing 220', a nicely formed weedline was spotted, and 6 lines were out. It did not take lon to see bait being chased, and we zeroed in on the activity. We quickly had 4 fish on the line! 2 fish eventually threw the hook, but 2 came in and went on ice. We continues on, seeing occational flying fish, and then, well off the weedline, flying fish being chased by Mahi. We motored that direction and ran a few circles around the area and eventually had another double hookup. Both fish were boated and went on ice. Back to the weedline we went, and again we saw bait, so we stayed the coarse.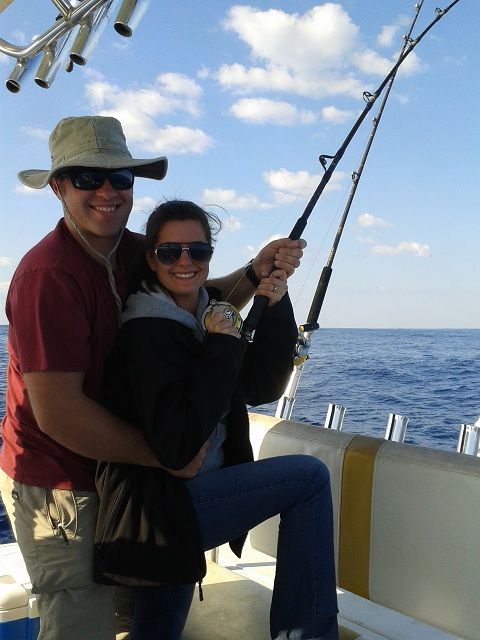 Next fish was a single Bull, and of coarse it hit our lightest tackle. Made it a fun fight for the angler! It took some time to tire this fish out, but in due timne, it too joined the party in the icebox. We continued on a while longer adding a few more. It was actually good enough, that my guest allowed me to leave 3 fish in the icebox to take home myself....and I rarely turn an offer like that down!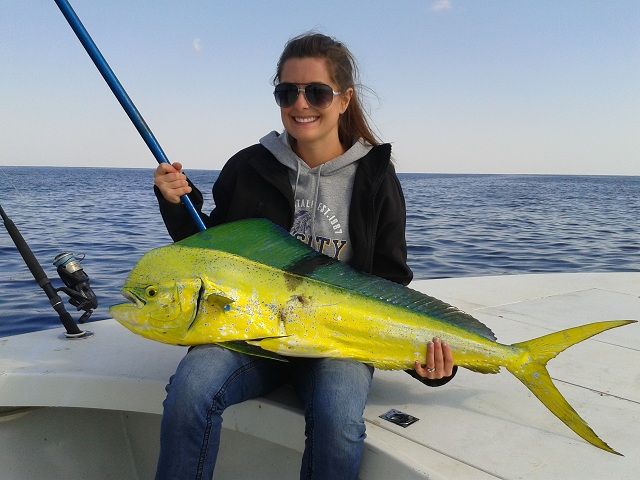 It was AJ time. First stop was mostly a toothy encounter. Sharks and Cuda's made off with several hooks, and a few boatside releases. It was Catching however, but not what we wanted. We pulled those lines and deployed trolling lines to motor to another wreck. Though we far some more Mahi taking to the air while chasing flying fish,and even a Sail doing the same, no more hook-ups. We were at our next target, so back to the bottom.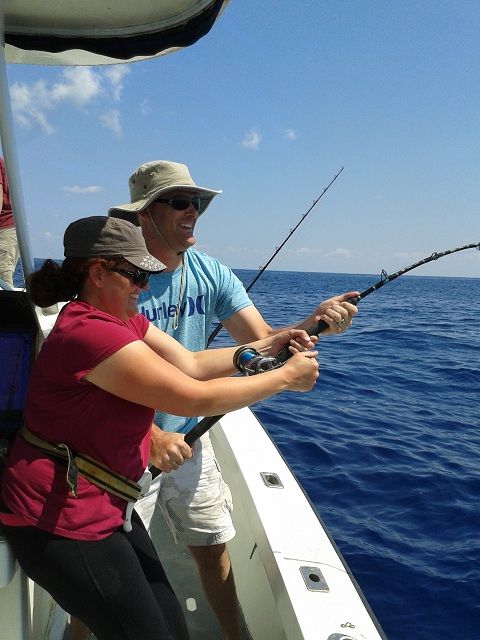 In this case the 'Bottom' it was, literally. in 270' of water, no fish were marking off the bottom, and with 3kts of current that was a challange. We ran live bait a few times as close to the structure as we could get it, but nada. With the depth and current, it did not take long to fly over the target. Finally I put a 10 oz verticle jig on and made another pass. I touched bottom just before the wreck, and on the second crank up, it was fish on! This took a while from 270'. Eventually the worn out angler had the fish to the surface, and a fish on ice plus a bruise from the rod as a trophy!
Time for another pass, and much like the previous, second crank off the bottom, and an even bigger fish was on. This time the next angler had a fighting belt on, so She did not get the same 'trophy' as the other had. The fish was still down 50-60 foot, bwith clear water in plain sight. A large shark was following, so I encouraged the angler to reel like crazy. The fish came in whole, but did have teeth marks on it from a good sized shark!
Another pass and more hits, but not hookups. Another large shark, 6' or so was hanging around the boat, so a live bait on a spinning rod was offered to it. It quickly responded. The fish was hooked, and somehow the live bait swam away! It was a short fight, though had a few quick runs, but we got it boat side for a picture and release.
Back to port we headed to clean fish. It was a long day, but with 3 extra Mahi in the icebox for me to clean when I got home, I did not mind one bit!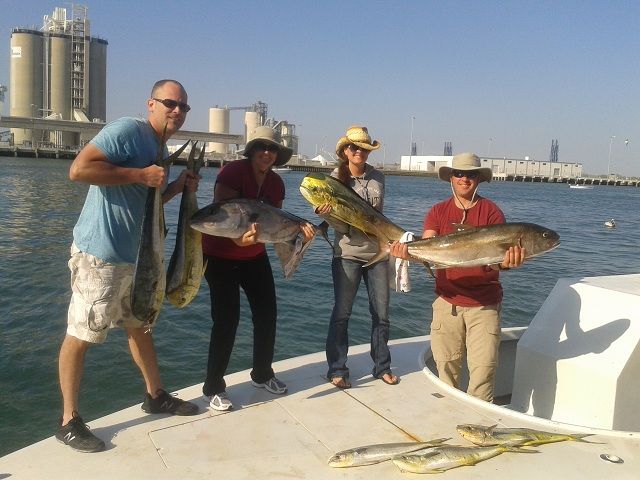 Captain Henry
www.ACME-Ventures-Fishing.com
321-794-7955
602 Glen Cheek Dr., Cape Canaveral Fl.
Deep Sea Fishing Port canaveral on the Wile e Coyote