Home
›
Southeast General Fishing & The Outdoors
Spring Break compilation with many pictures
mandaferret
Posts: 932
Officer
Did a lot of fresh and inshore fishing over the past week. I really cannot remember what day was which, so it is all jumbled together.
First was out of the river in the yak. Got live shrimp and slayed the sheepshead. Out of the ~2 dozen I caught, only one was worth keeping by my standards. Most are running 11-13", but there is no meat on 12 and 13" sheeps to be worth it. I just stick anchored my kayak on the edge of the channel and had constant action. Got my first sea bream, another type of porgy. Had about a 5' blacktip swirl behind a jack I was reeling in. Caught a 14" flounder, and when I went to put it in the cooler, I dropped it. It landed upside down and started swimming in circles. After it righted itself and settled on bottom, I was luckily able to pin it down and get a grip on it.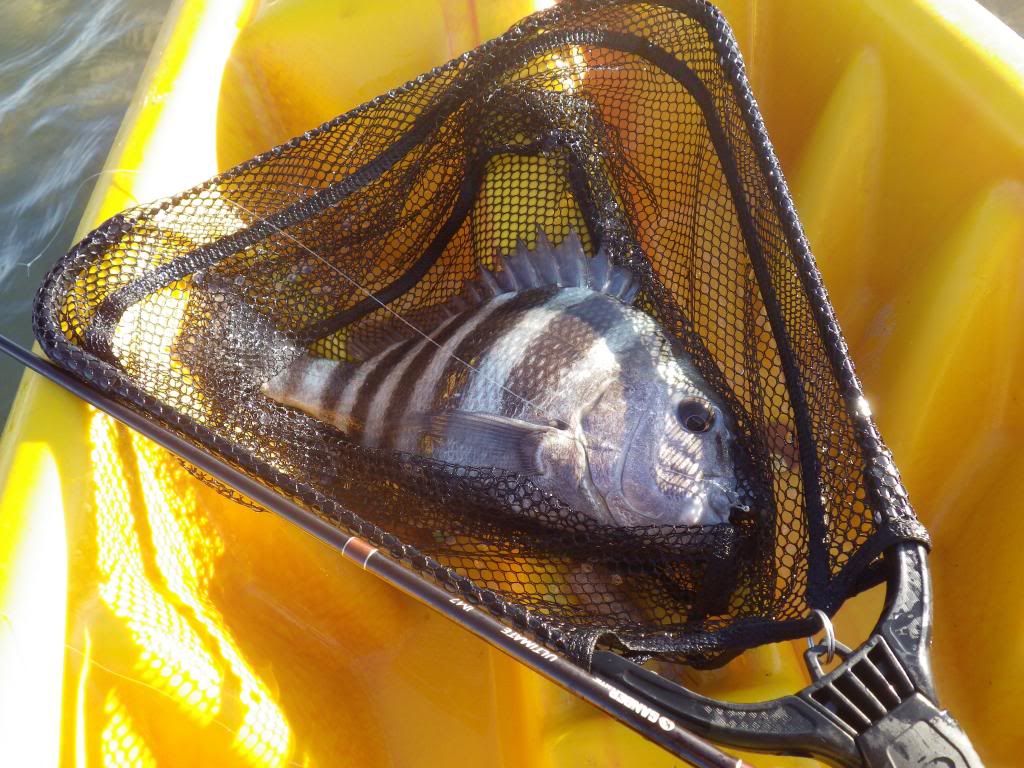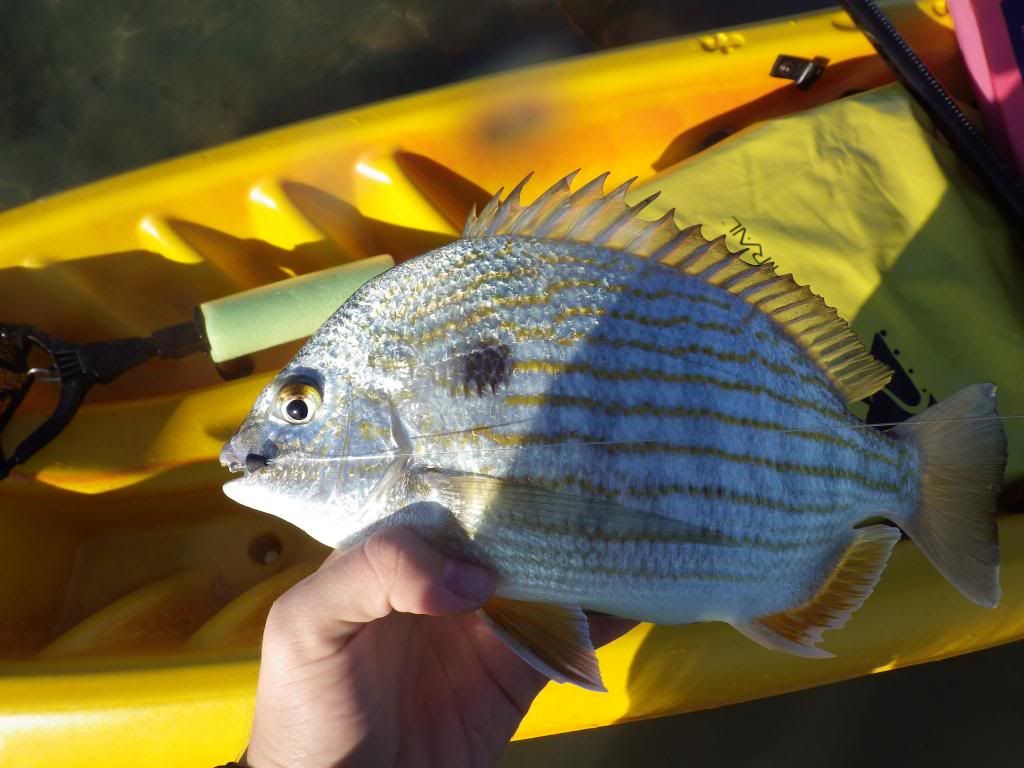 Last Sunday morning on the way to volunteering at the Oceangraphic Center, my father and I fished our salt pond. Together, we ended up catching 6 nice mayan cichlids, all running between 1-2 lbs. This was my first time eating them, and they are quite good.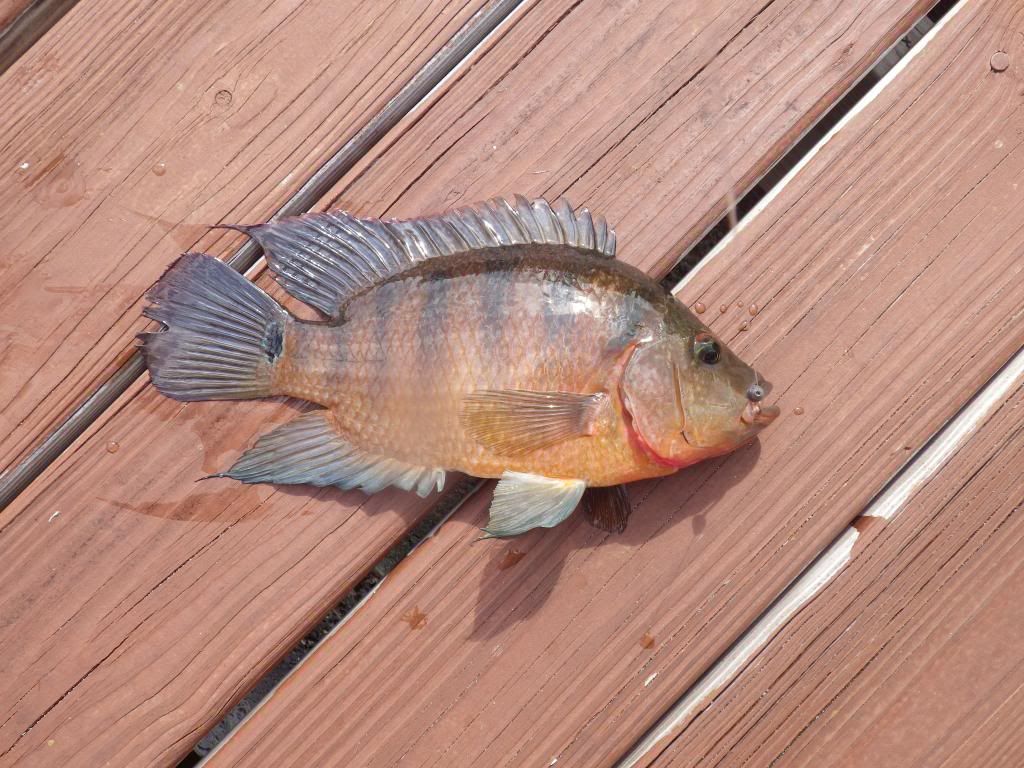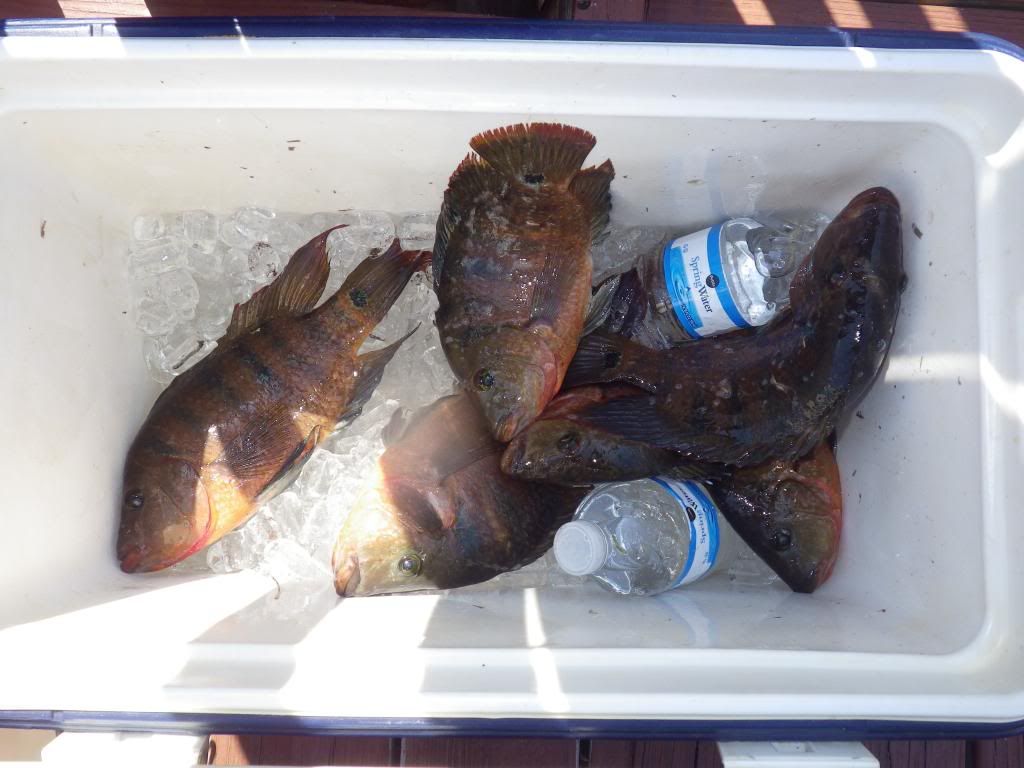 We also hit a few dock lights around Palm City Bridge yesterday morning. Saw a bunch of snook on one light, but they were too content with hitting the 2" greenies swimming past to hit lures. Did catch 3 small jacks and had a breakoff on a relatively large snook.
Another day, I launched the kayak and paddled north from the Jensen Causeway. Since it was windy, I stuck to the residential areas. First long canal I hit had absolutely nothing apart from annoying snowbirds, a dead pigeon, and pollution. Doubled back and fished another, where I was able to pick up a small cuda and snook. Had a couple of larger hits that didn't stick though.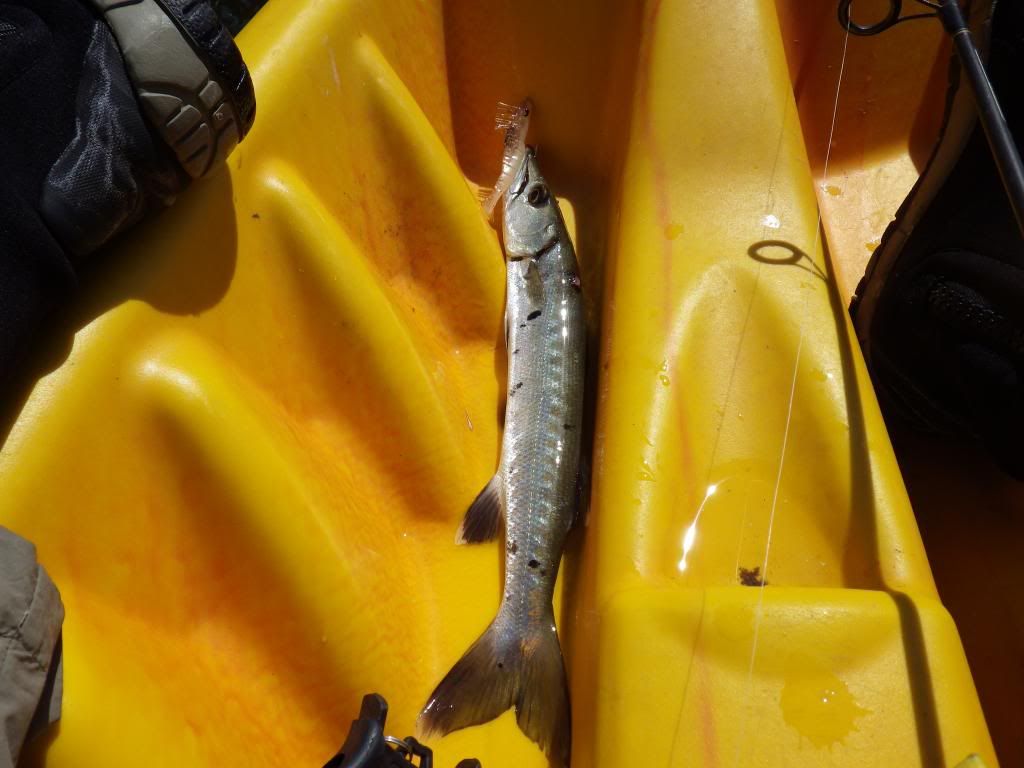 I have been hitting up a pond close to my house one evening during the midweek and this morning. Due to lack of rainfall, the water it crystal clear, making it fun to watch the life swimming around. Nothing too special. A lot of 1 lbders as well as 2 3lbs and one 4. Got to touch a gar as it floated next to me. Most interestingly, I had a giant bowfin come out to check me out. I thought I was looking at an alligator or something as it was at least 30-40" and had to have weighed 15-20 lbs. It was more interested in my yak than the fluke I put in front of it though. Today I could have sworn I saw a trahira, which although are listed on the FWC's site as invasive, the report come from the other side of the state and says that they are extirpated. It was only around 8" long, and it bolted into the brush before I could take a picture of it. It basically looked like a bowfin except did not have the long dorsal fin of one.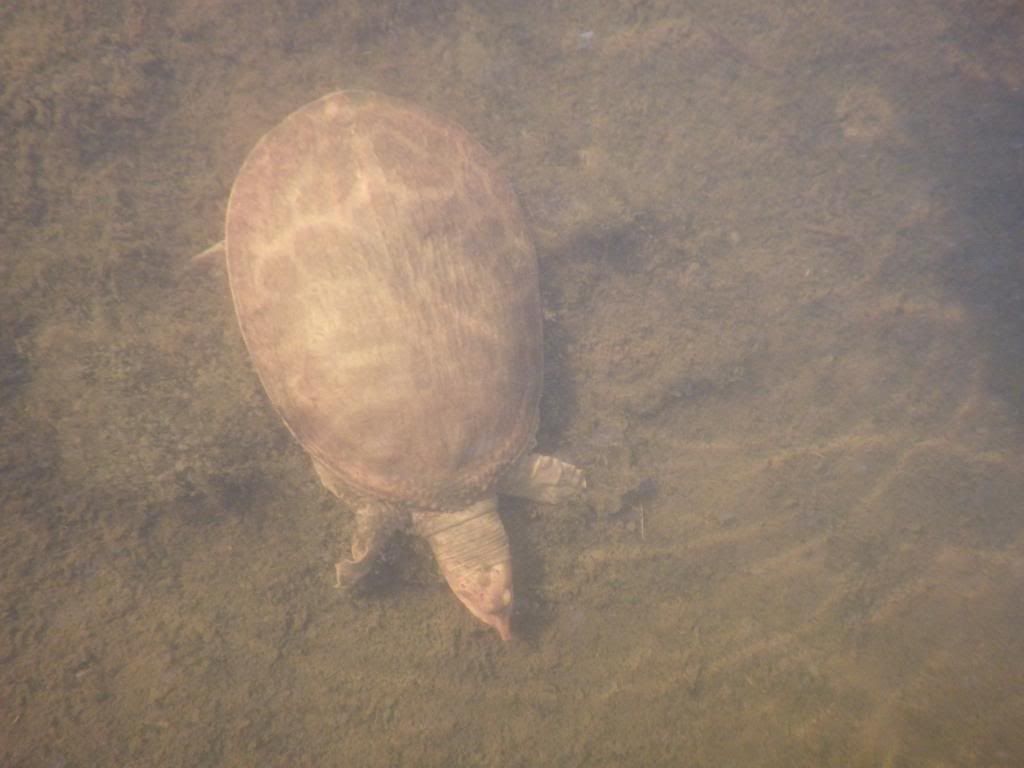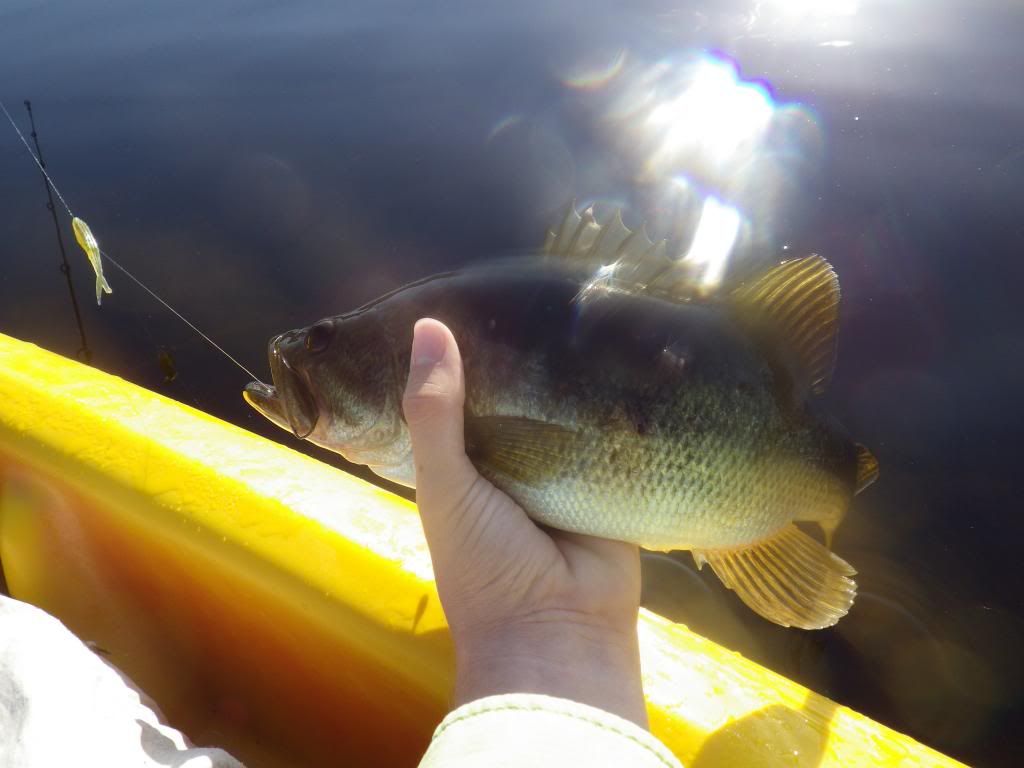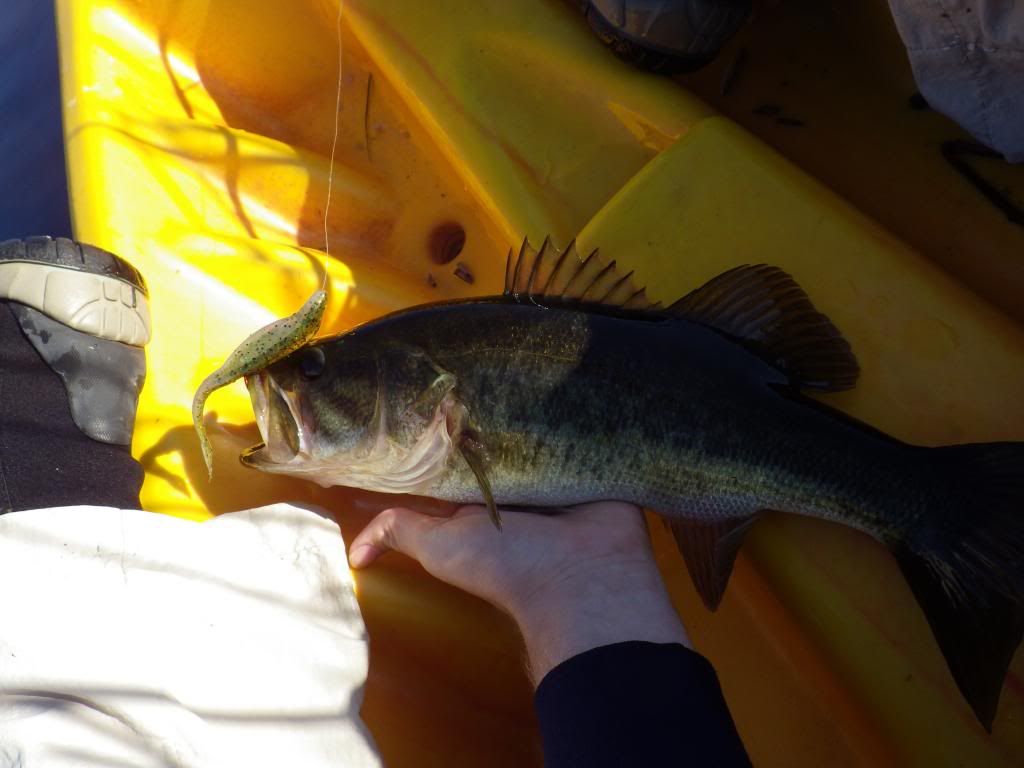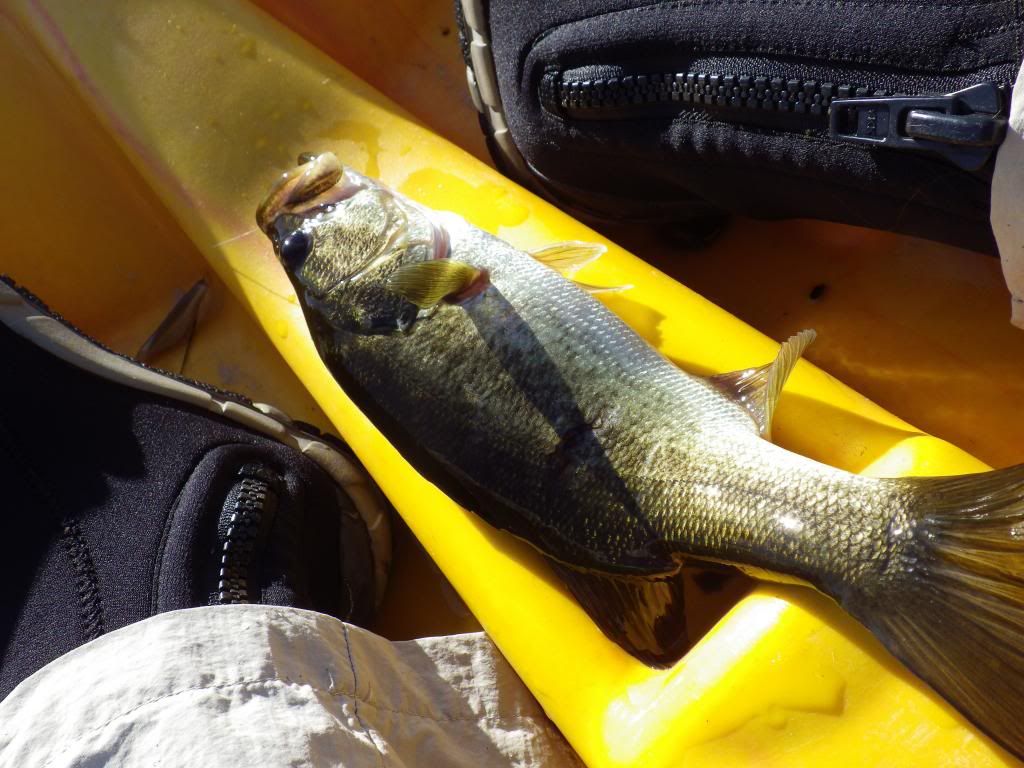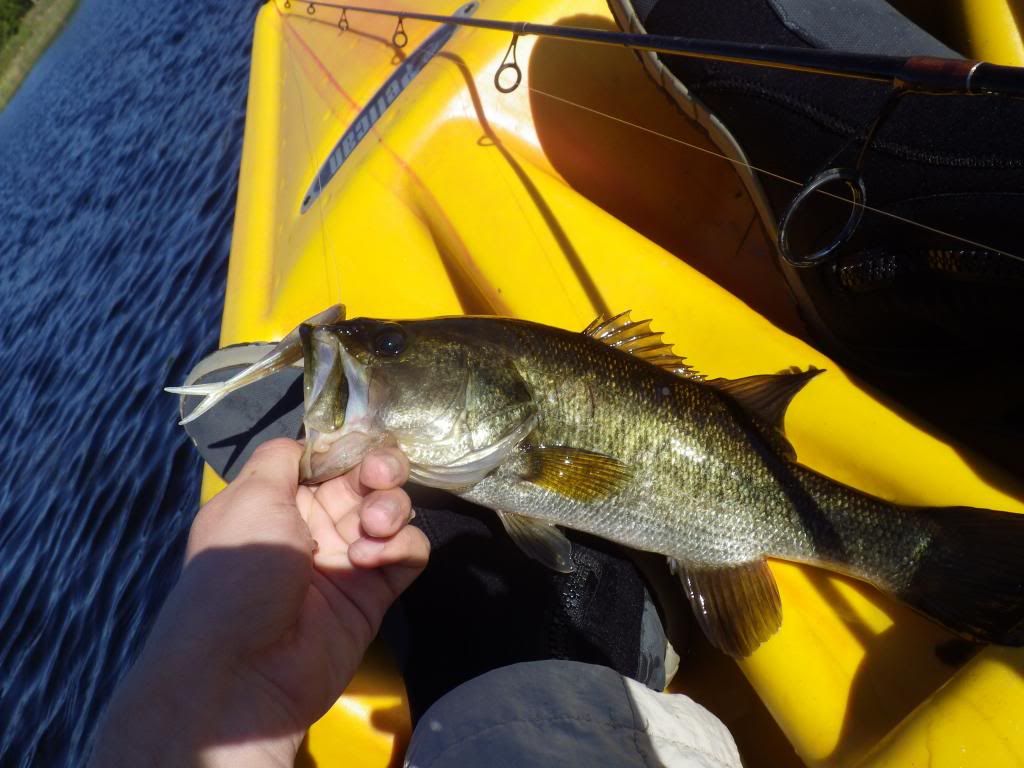 Only have tomorrow left before I have to return to school. We are planning on fishing lights again in the morning. Have a good Easter everybody.