Home
›
Panhandle General Fishing & The Outdoors
Second station up top is DONE! Picture intense. (also, 11 tough sheepies today)
Panhandler80
Posts: 8,520
Moderator
Well, I about SEVEN weeks ago I decided that it was finally time for the boat to get a hat; as of yesterday it finally has one!
Project began Feb 1, and we finished up just in time for some ling fishing.
Had the aluminum welded up by Granville Howard here in Panama City. He did a great job and the structure looks real good on it's own, and I think it fits the boat. Any fancier and it would out-do the boat, and less and it would look too plain. He nailed the overall design, and he's also priced right.
Aluminum went real well... as in complete in 4 days. What did not go well was the construction of the freakin' control box. When I saw what most folks wanted for a pre-fab box ($600-$1,500), I decided that I'd "save" that money and build a plywood box, glass it, sand it, fill it, sand it, and spray it. MISTAKE! The box took an absolute eternity.
Materials involved are as follows:
1/2" plywood
resin / cabosil glue
mat
cloth
two part fairing compound
spray paint
two part primer
acrylic putty
two part topcoat.
Whew! No wonder the guys with a mold, spray gun and chop gun can charge what they do. THe alternative flat naturally sucks. Good news is it turned out well.
Anyway, box took forever, and then I of course had to batltle this-and-that fitting(s) when it came time to rigging the hydraulic lines Friday and yesterday.
Some pics, start to finish...
Drawin' it out. Afraid it might be too big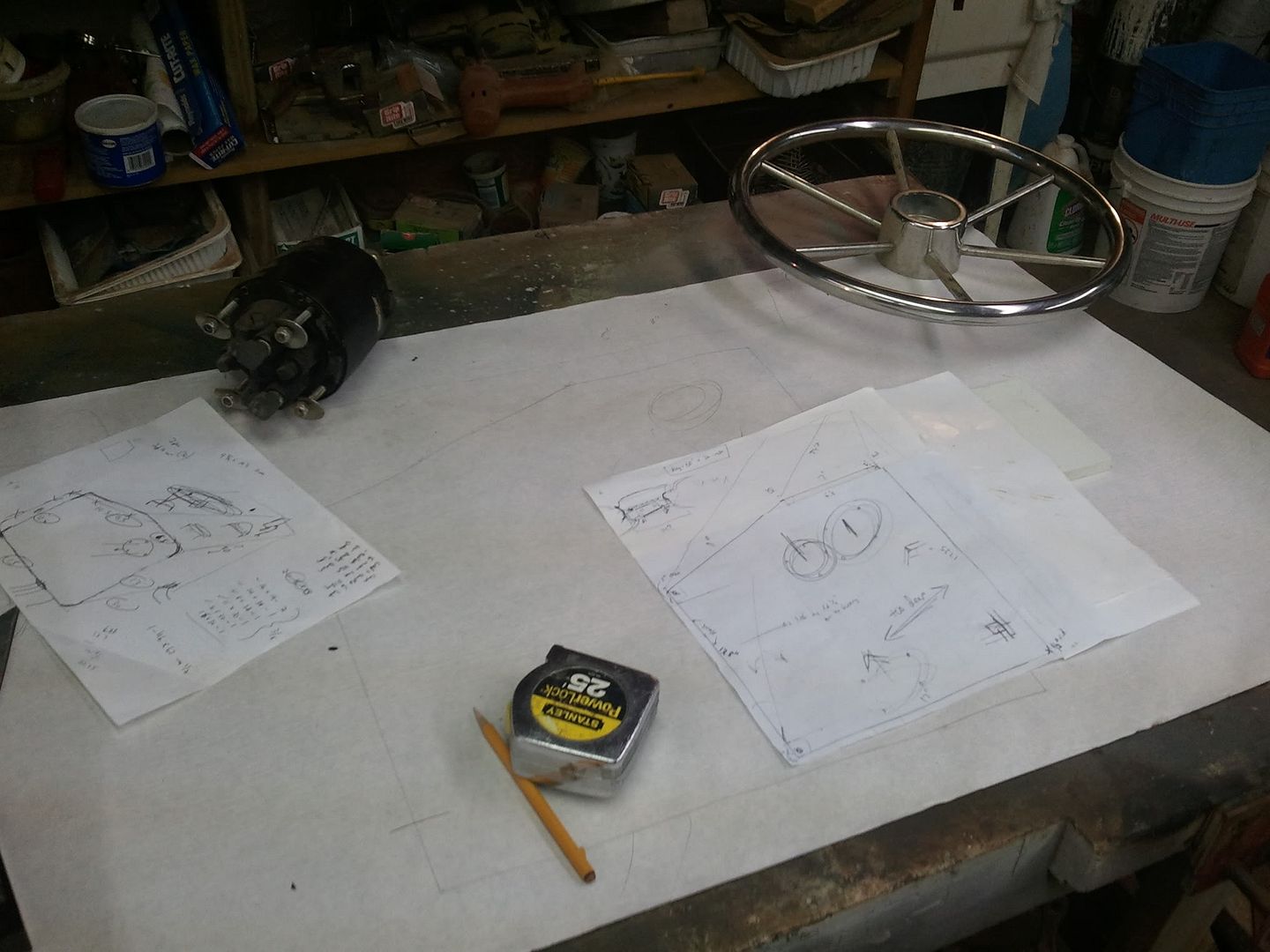 Framing her up...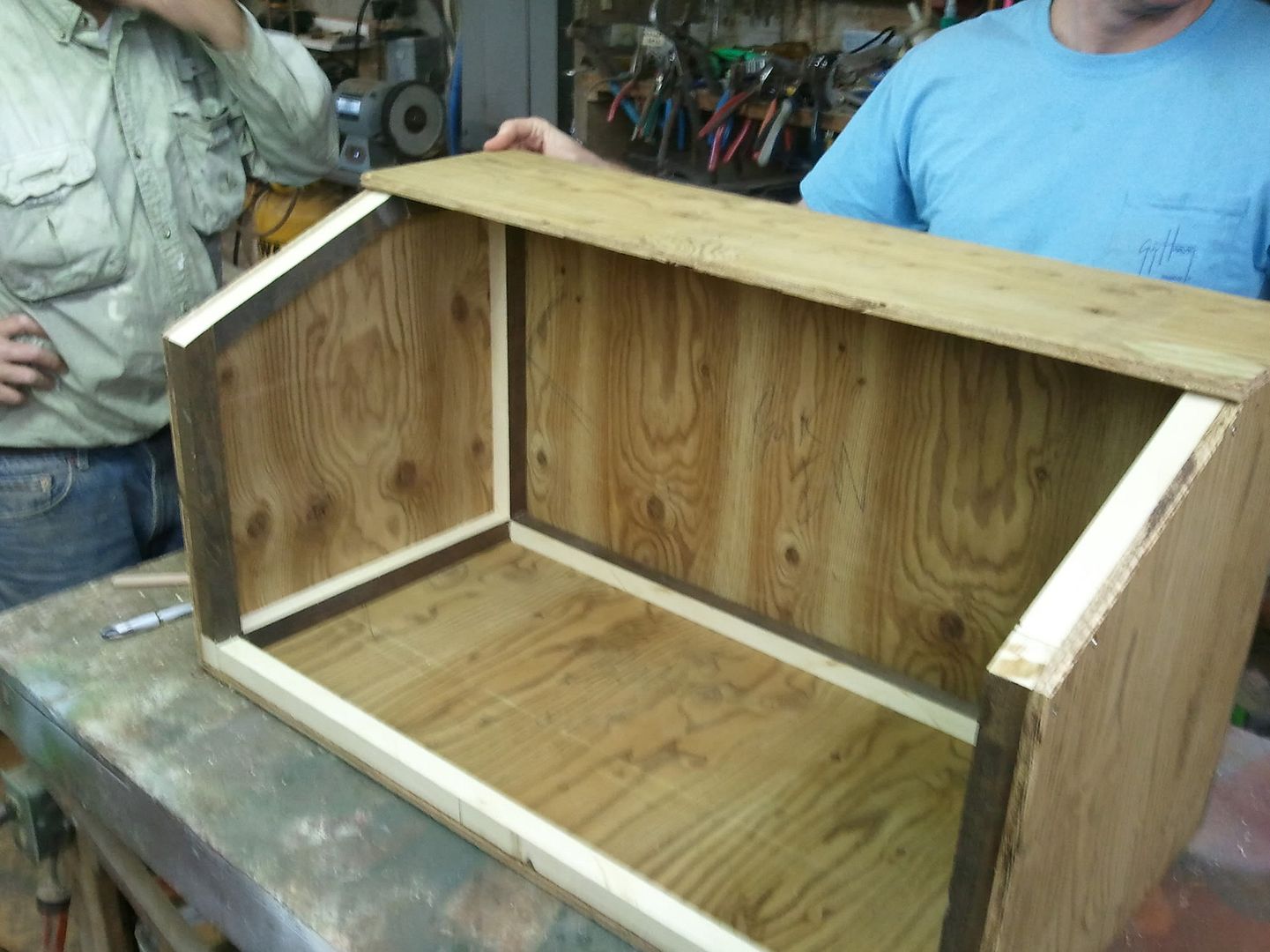 Screwed it all with not resin, and then backed every screw out and glued it...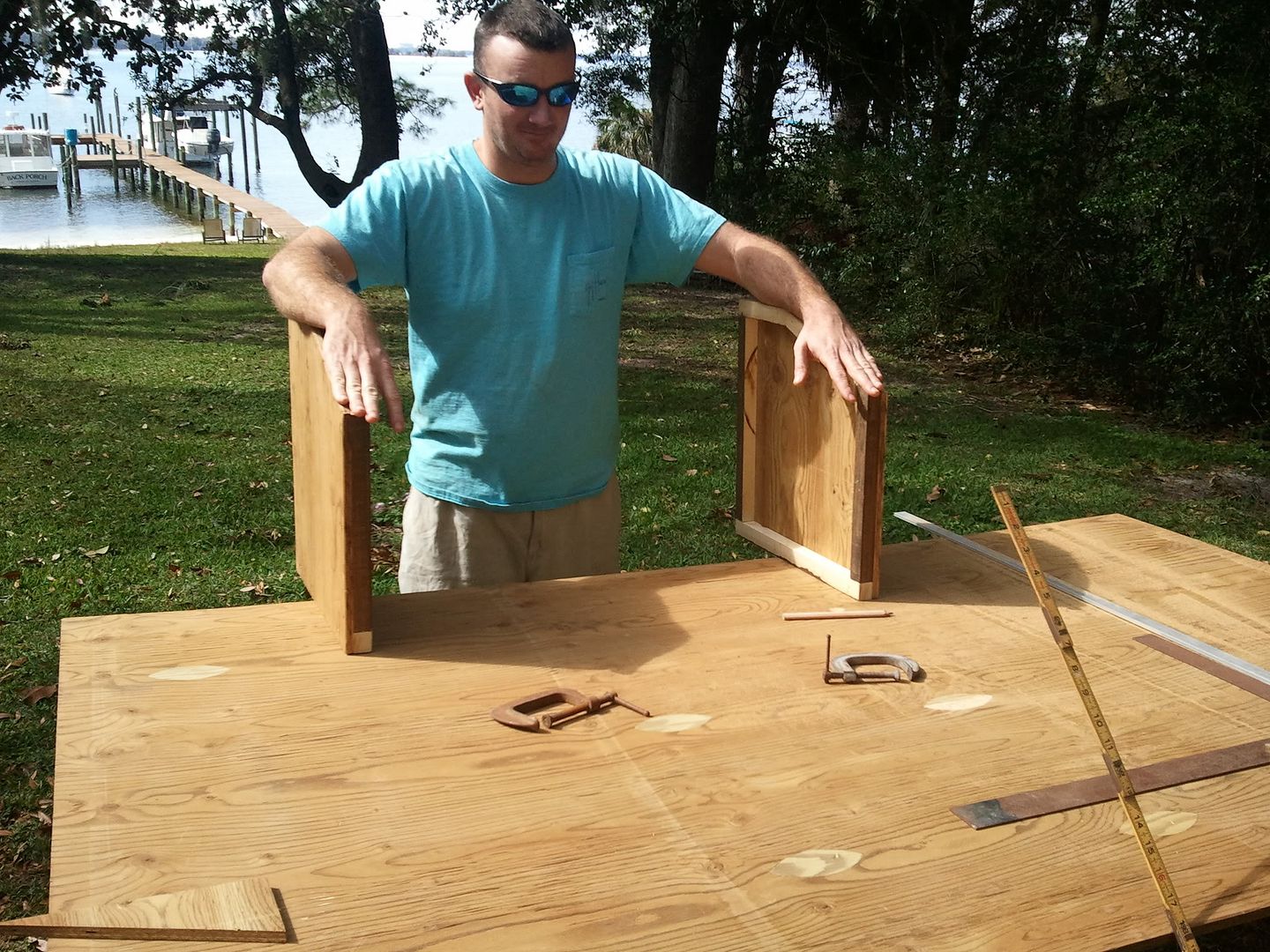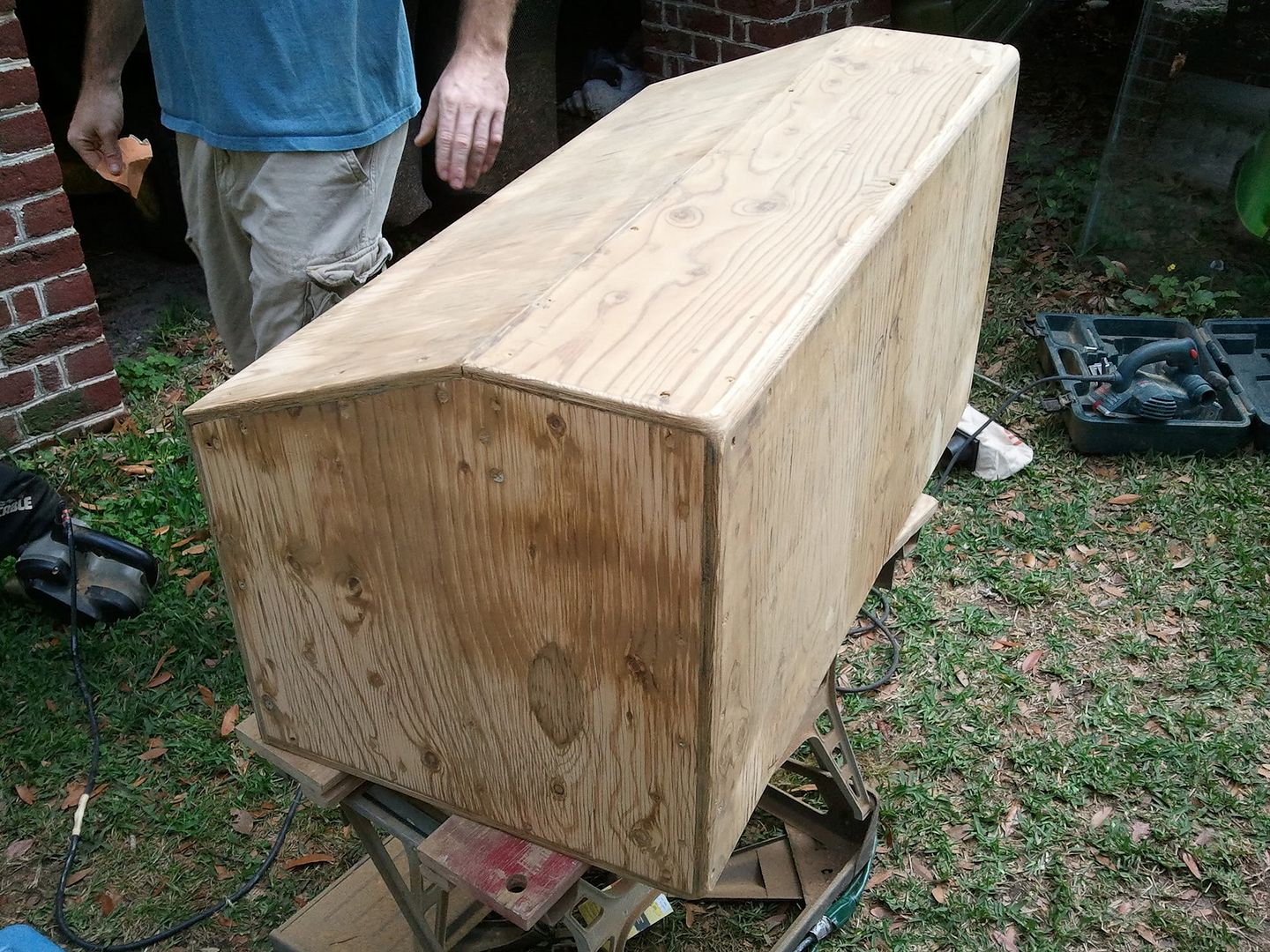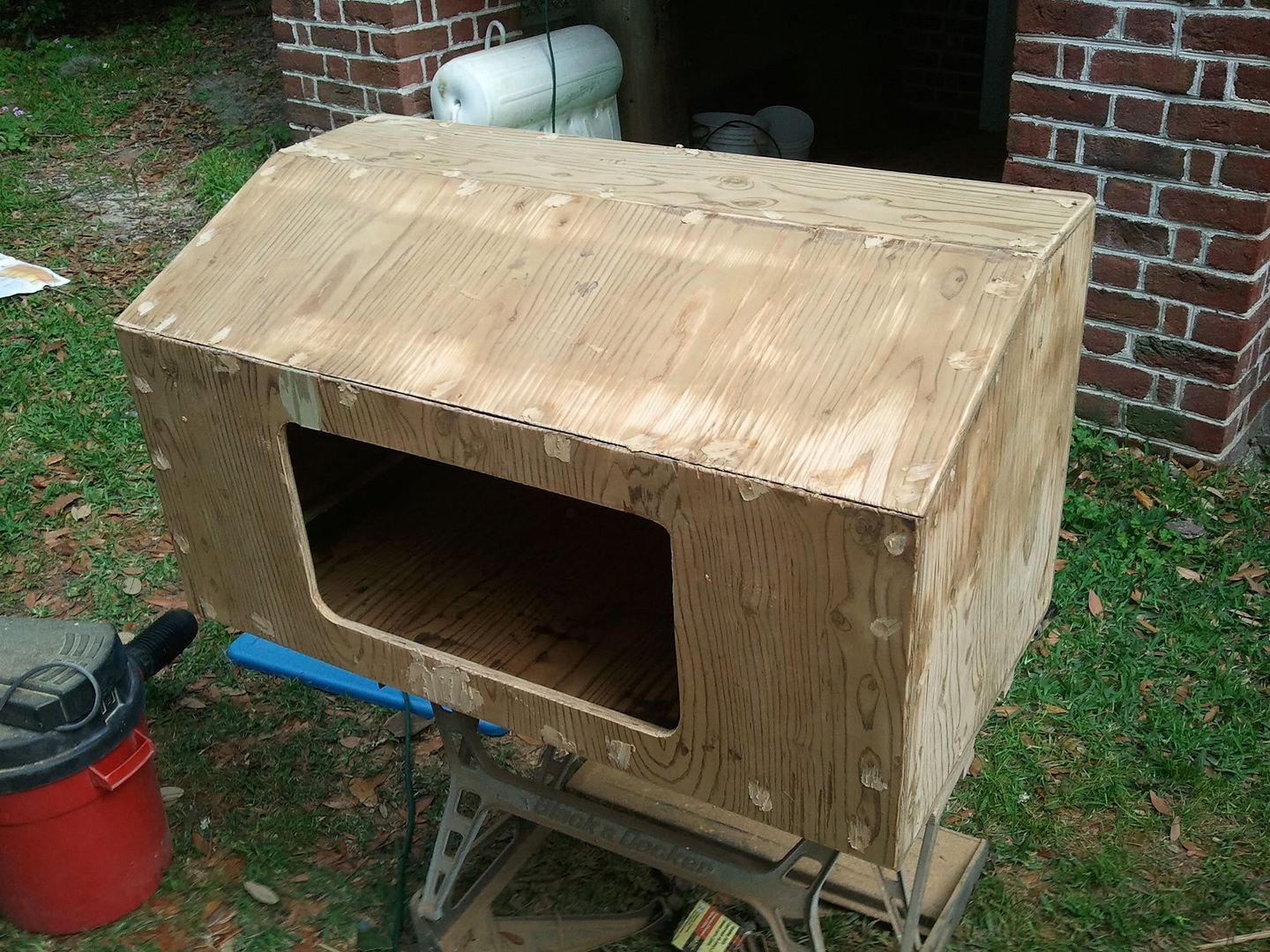 Here's two layers of glass on the box and a little sanding. Granville had it at his shop in order to build around it. CHeck out the flatbar underneath the platform. He came to the boat and got the crown angle of the roof just right. Some screws and 5200 with the structure actually ended up acting as a truss for the roof. Roof is stronger now than it was then. More about the cabin roof later.... (because, you know... it's weak and all)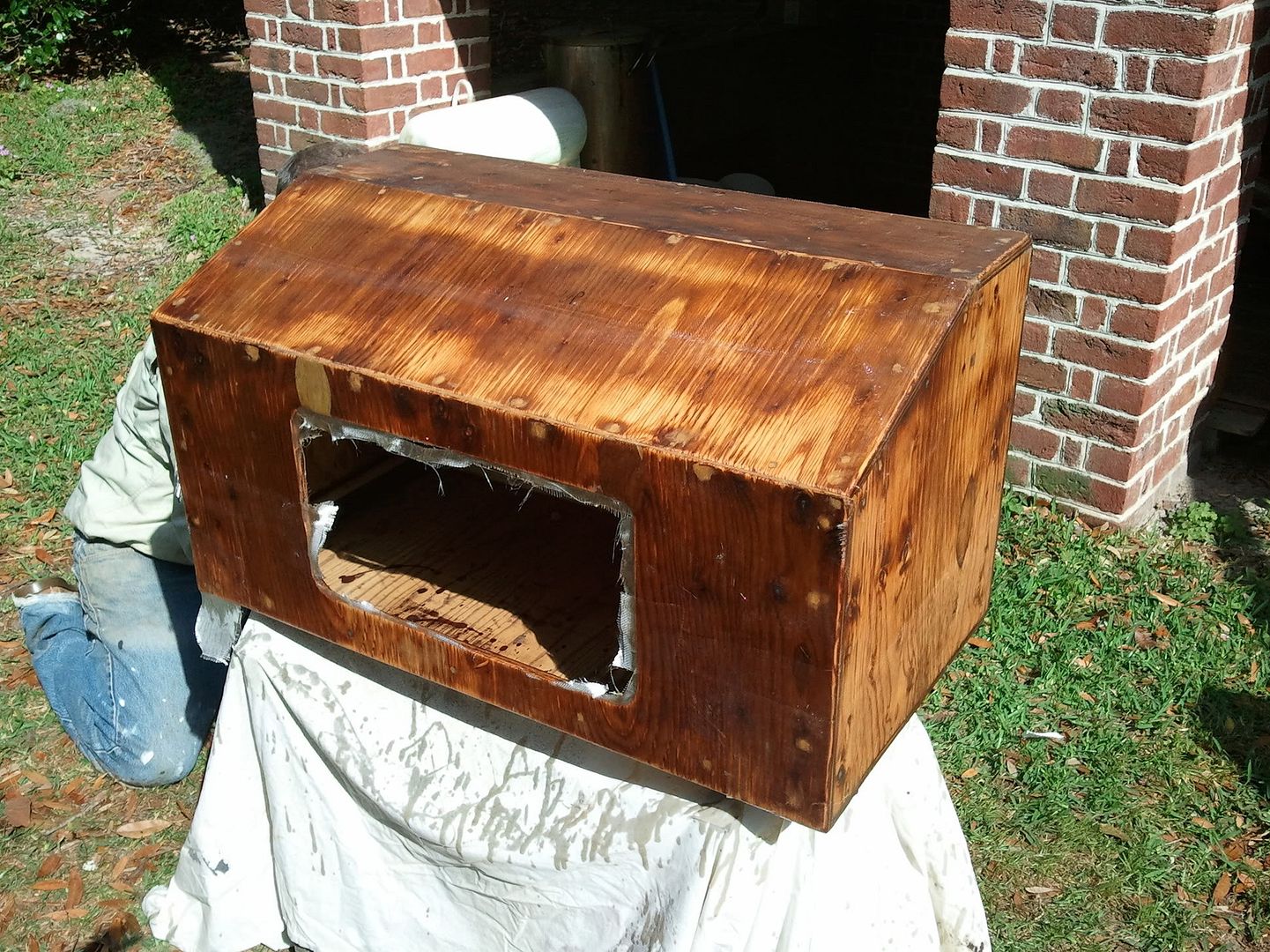 Here's the frame...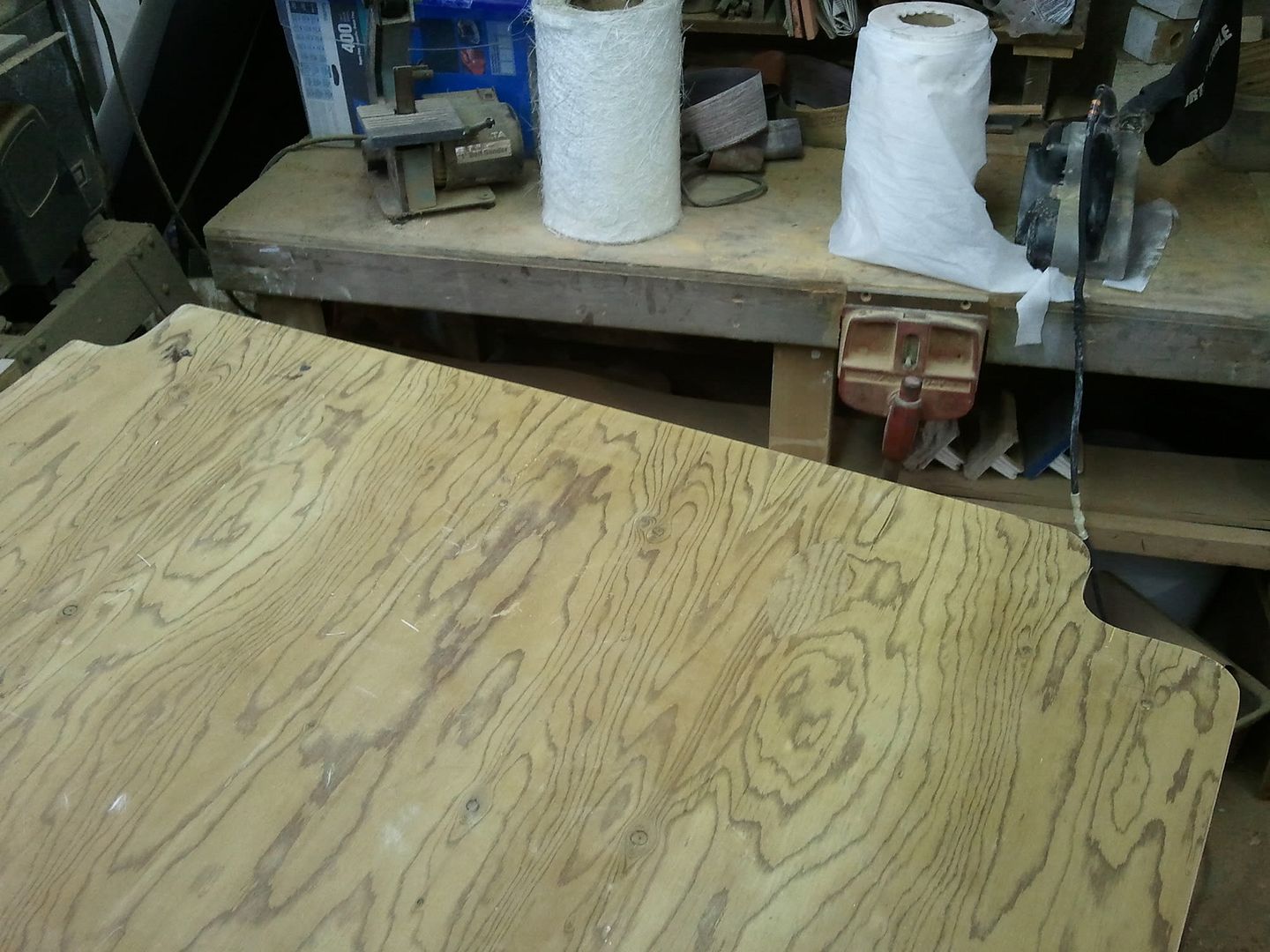 Just going to post pics...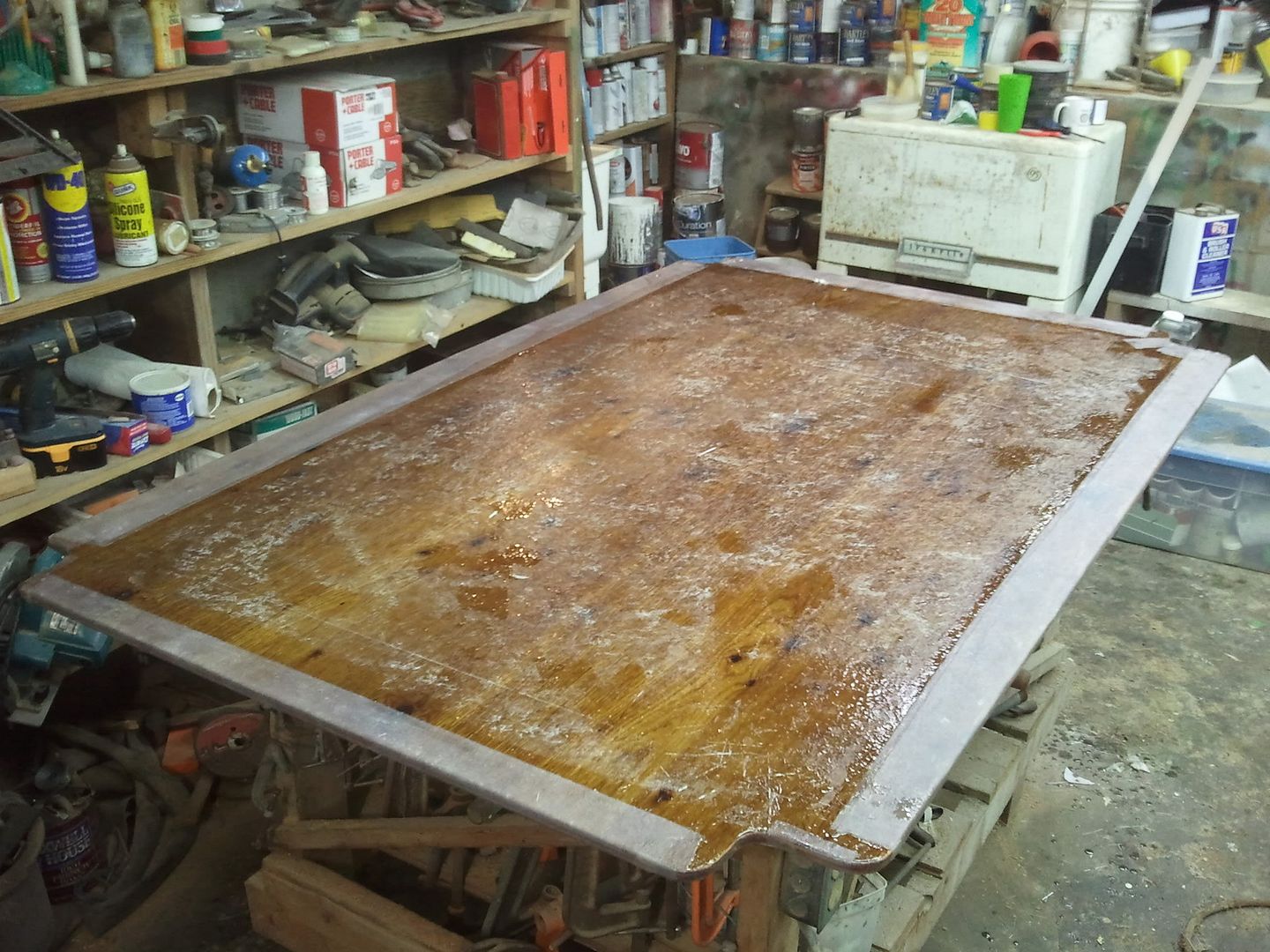 Getting close to needing some paint... Here goes abnother $500!!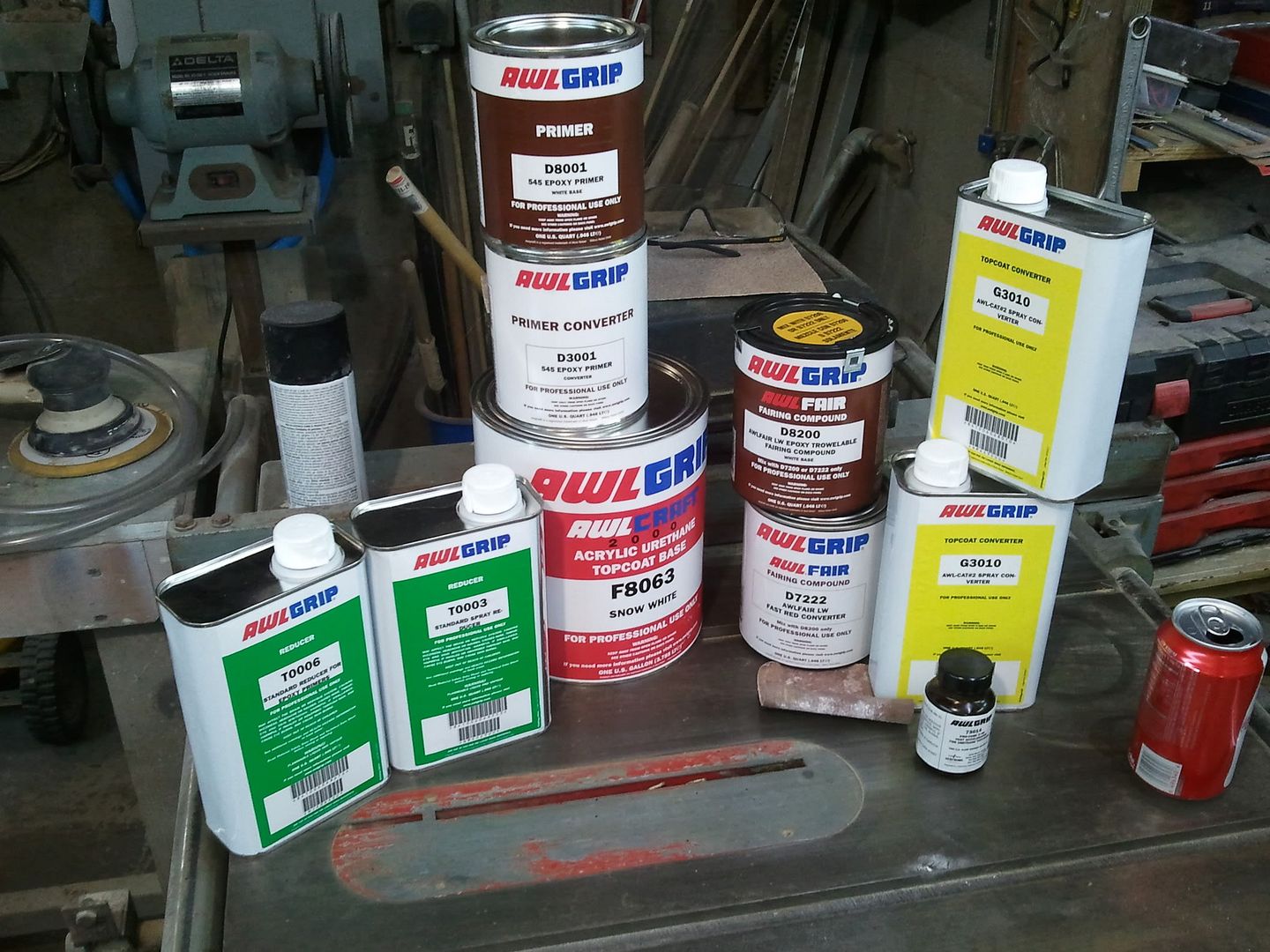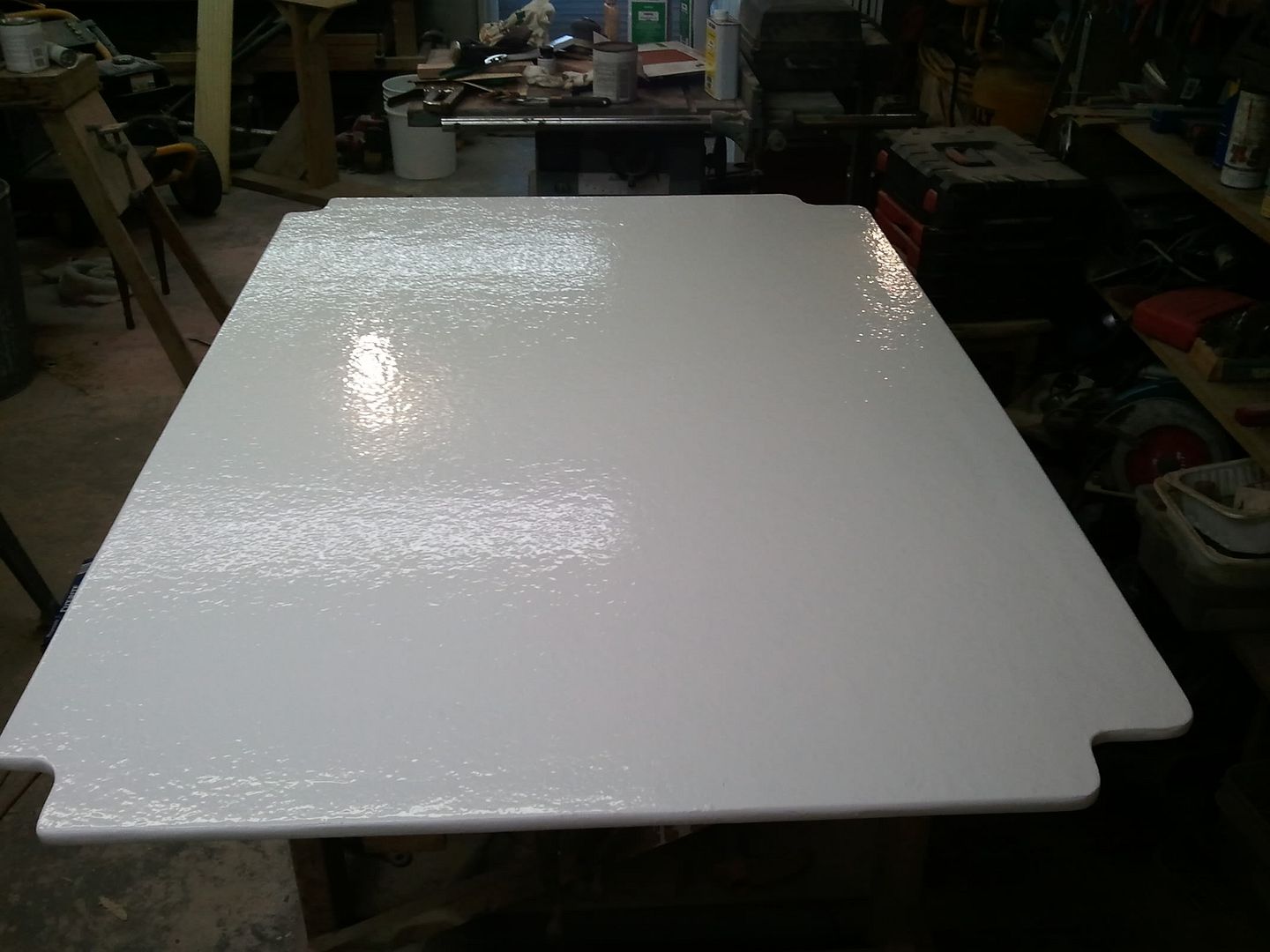 Box just about ready for fairing...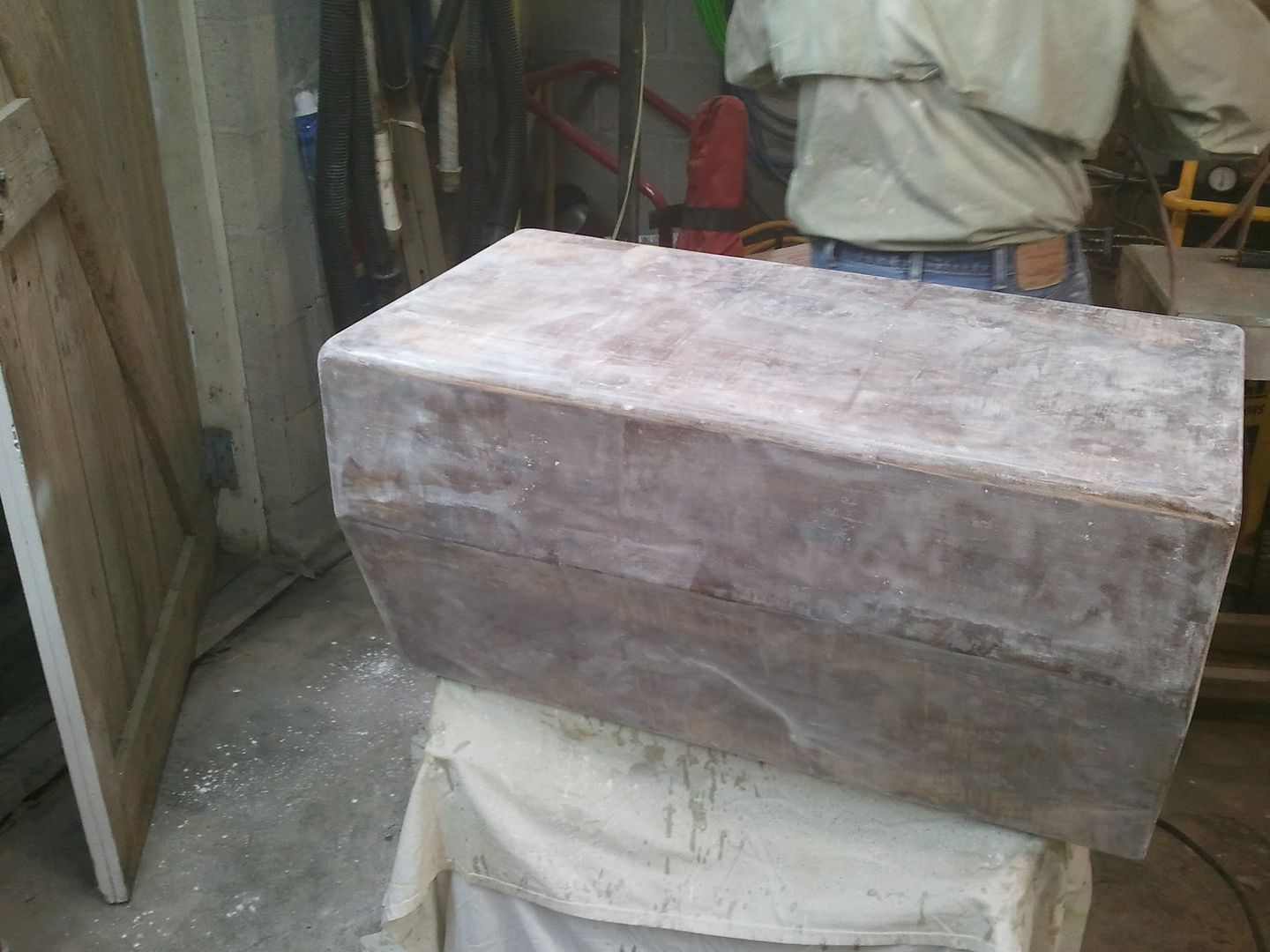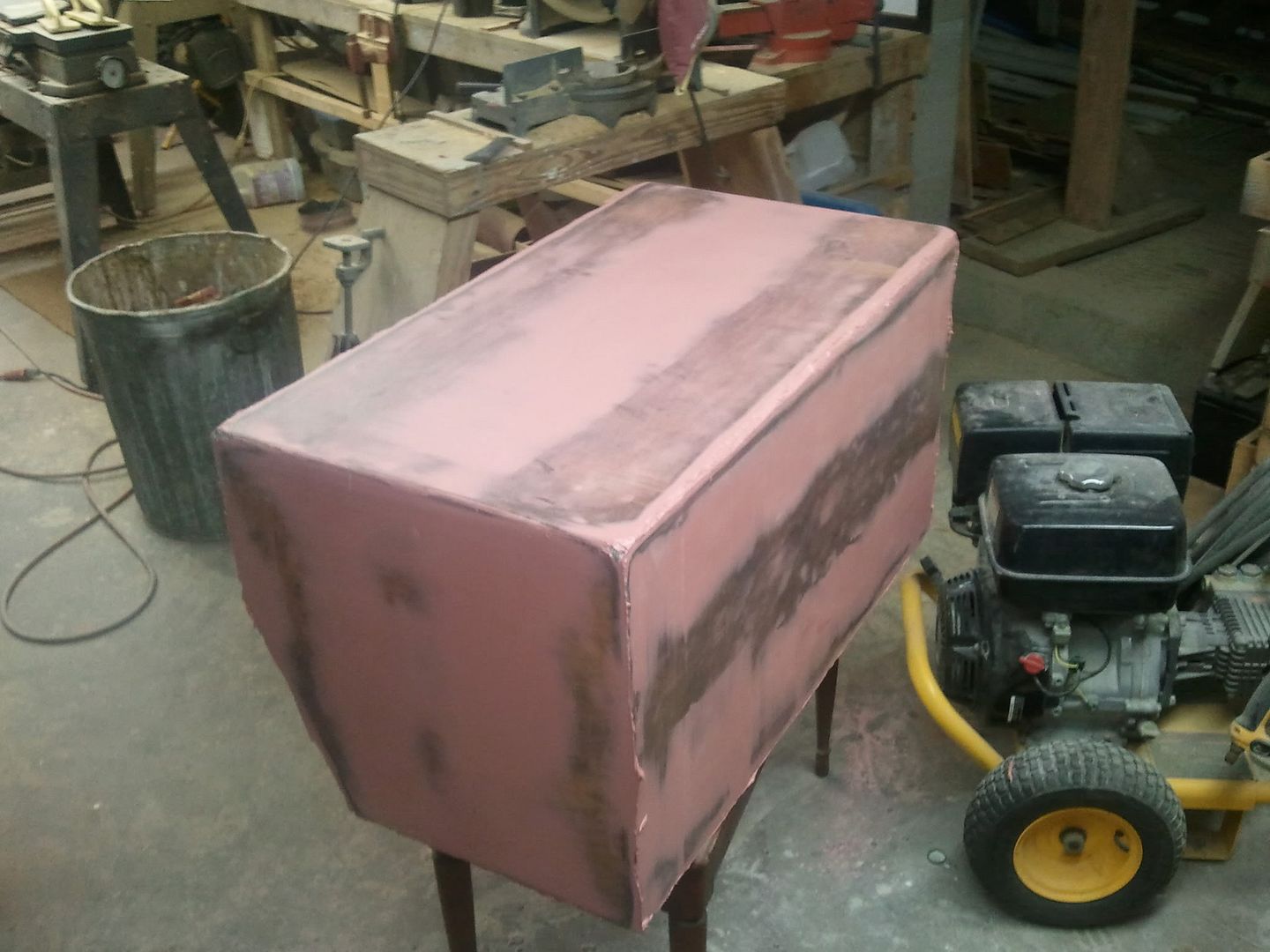 About ready for some spray paint...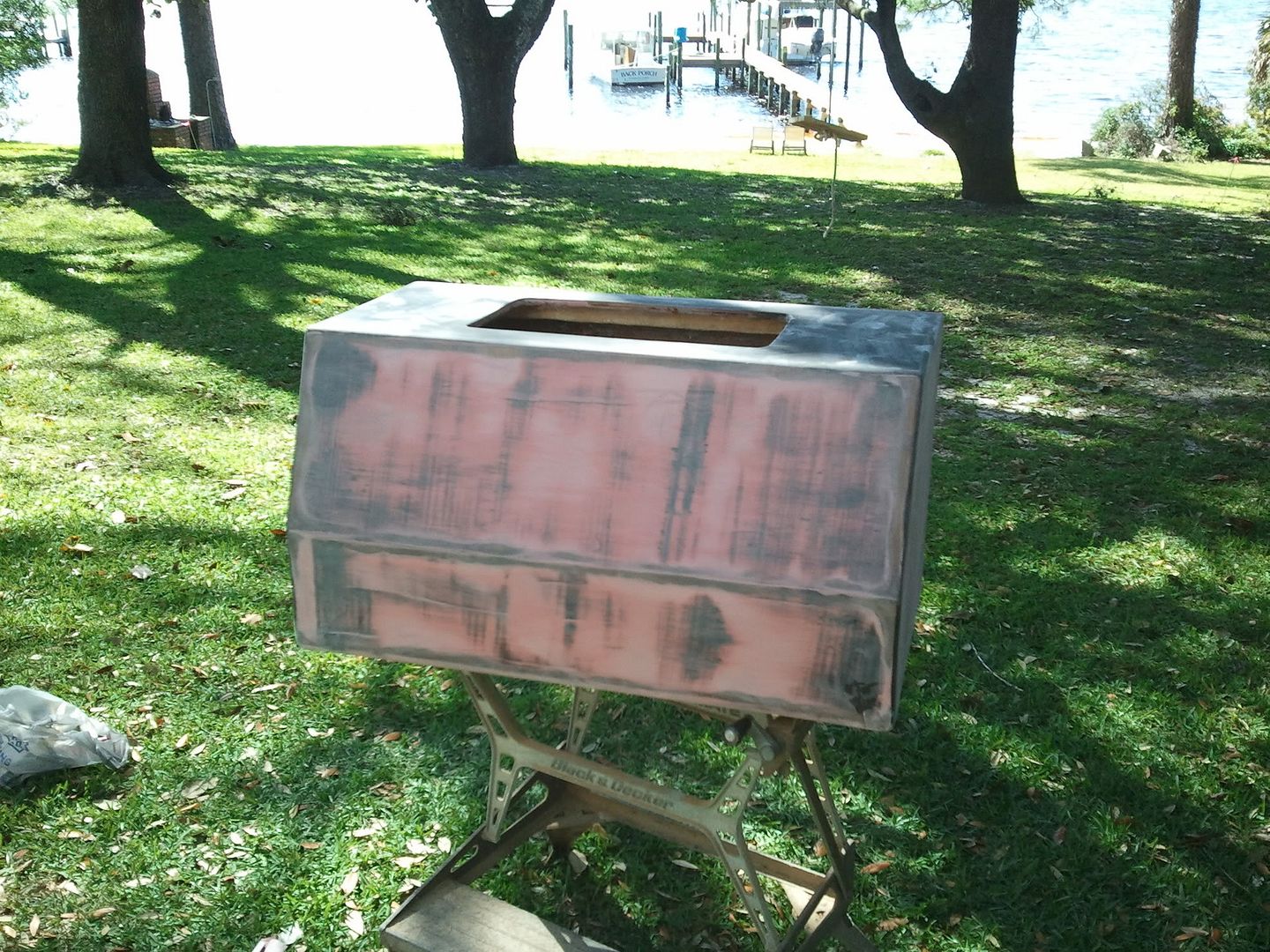 Sprayed it and sanded some more and found even more low spots...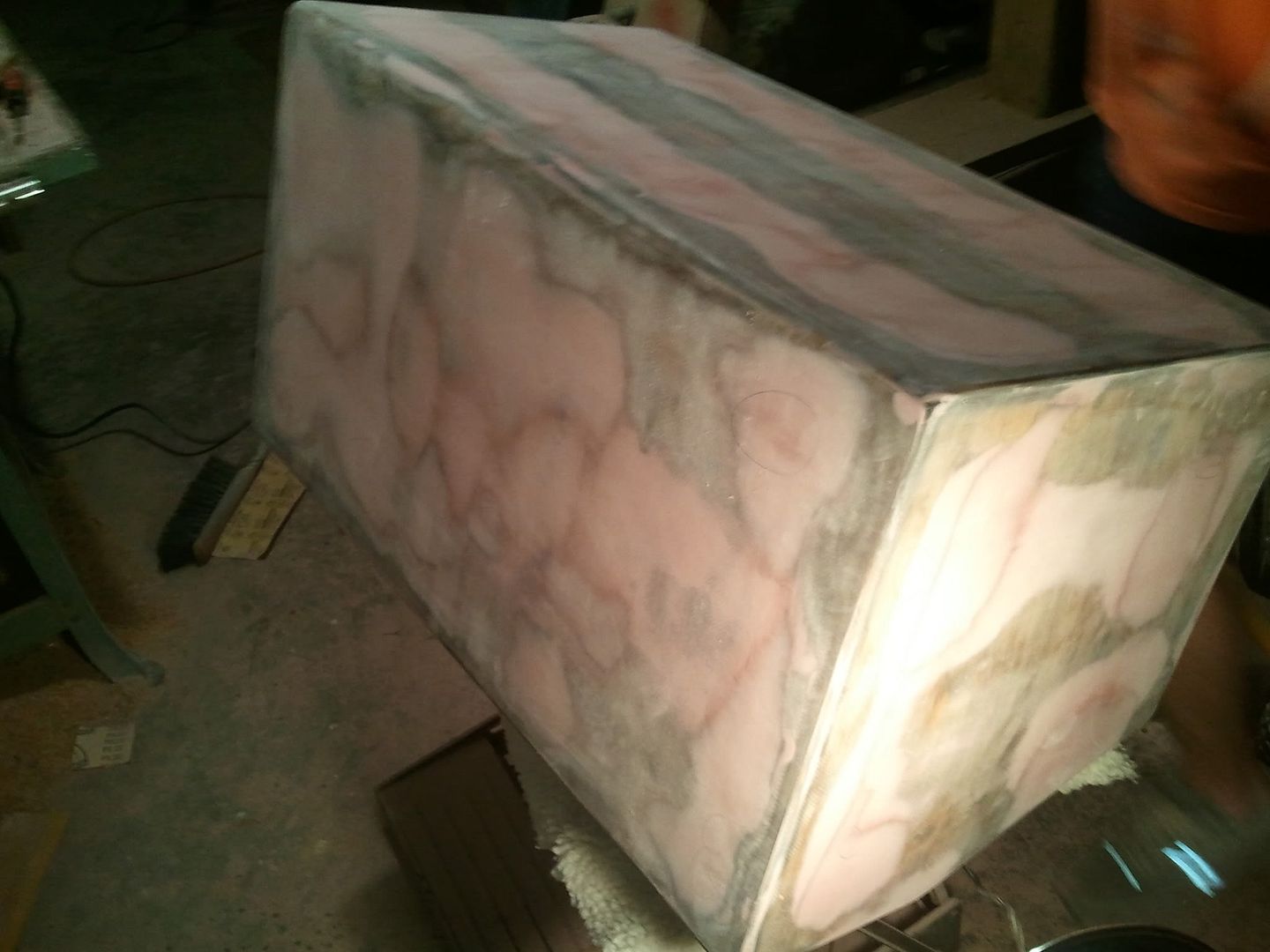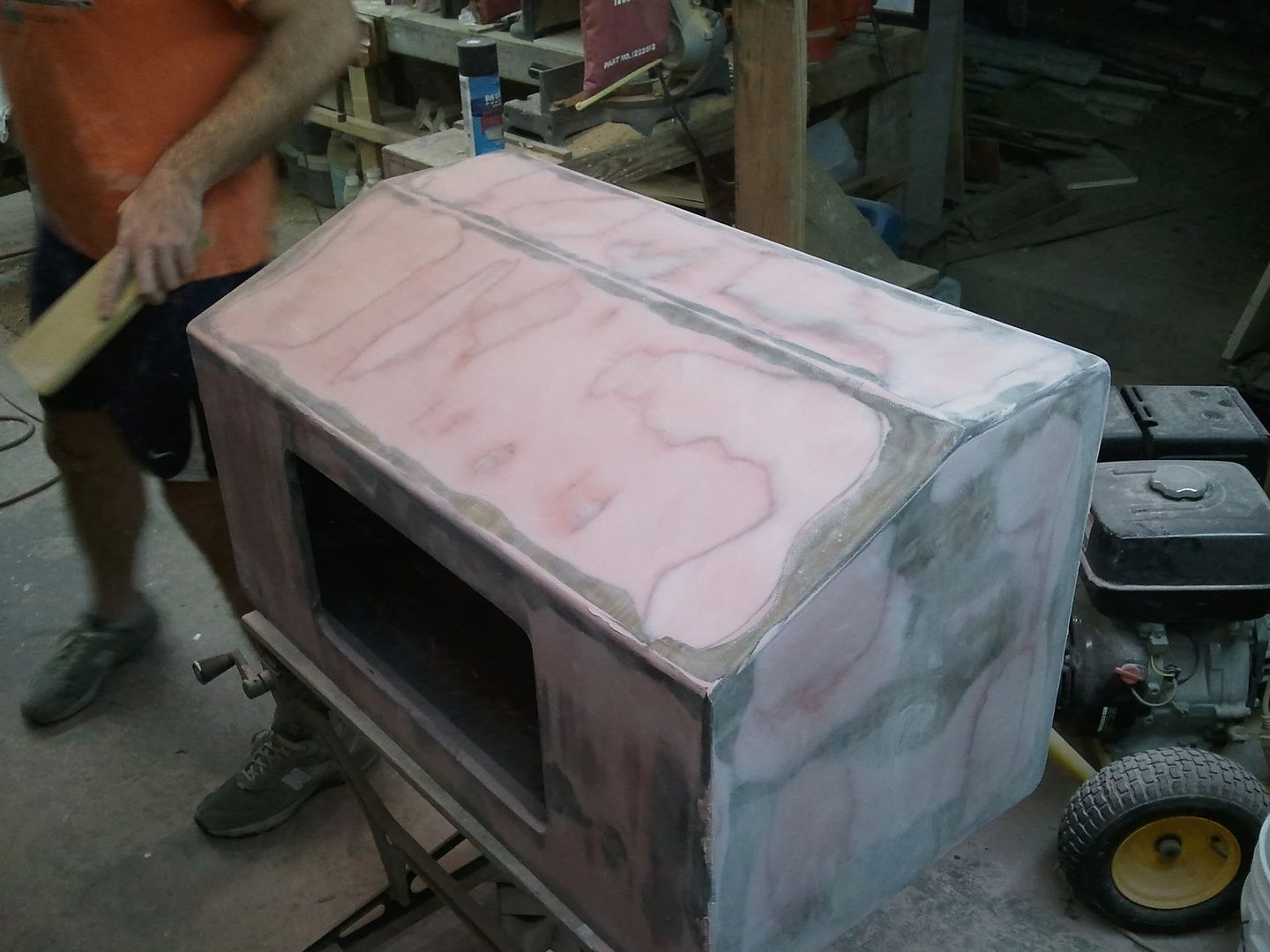 Some primer....
More sanding and then some fast dry acrylic for pin holes...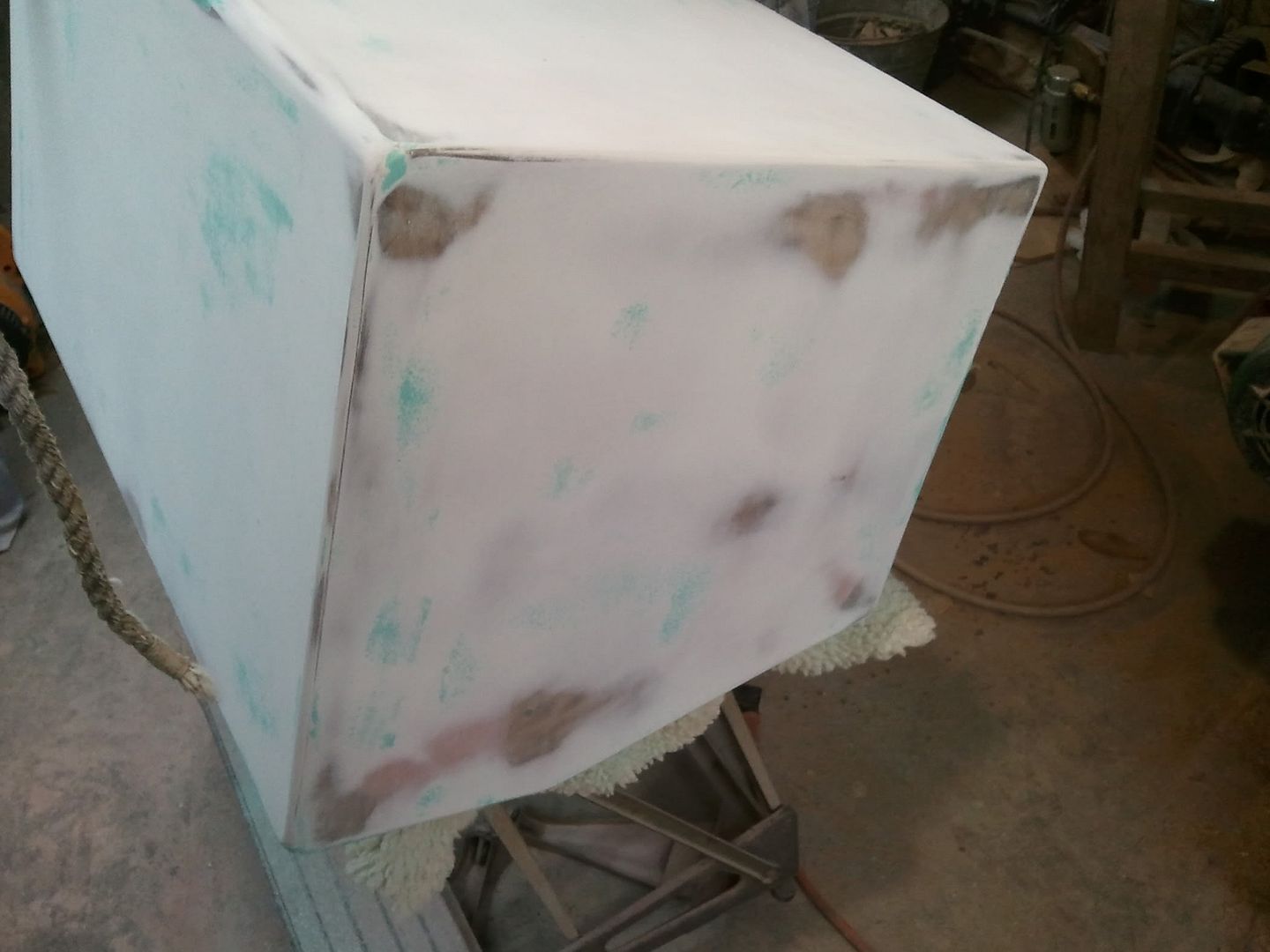 Finallty time for topcoat...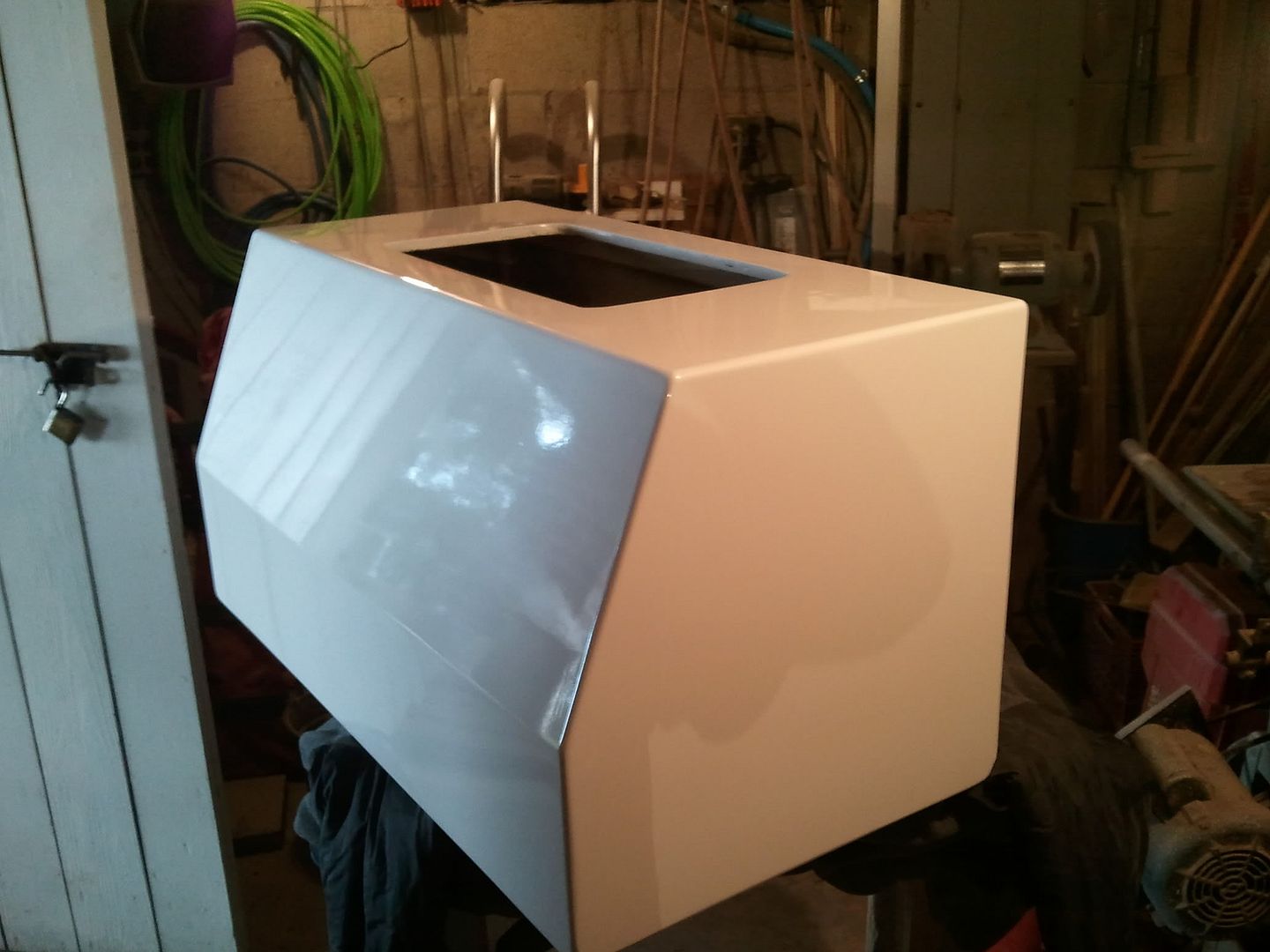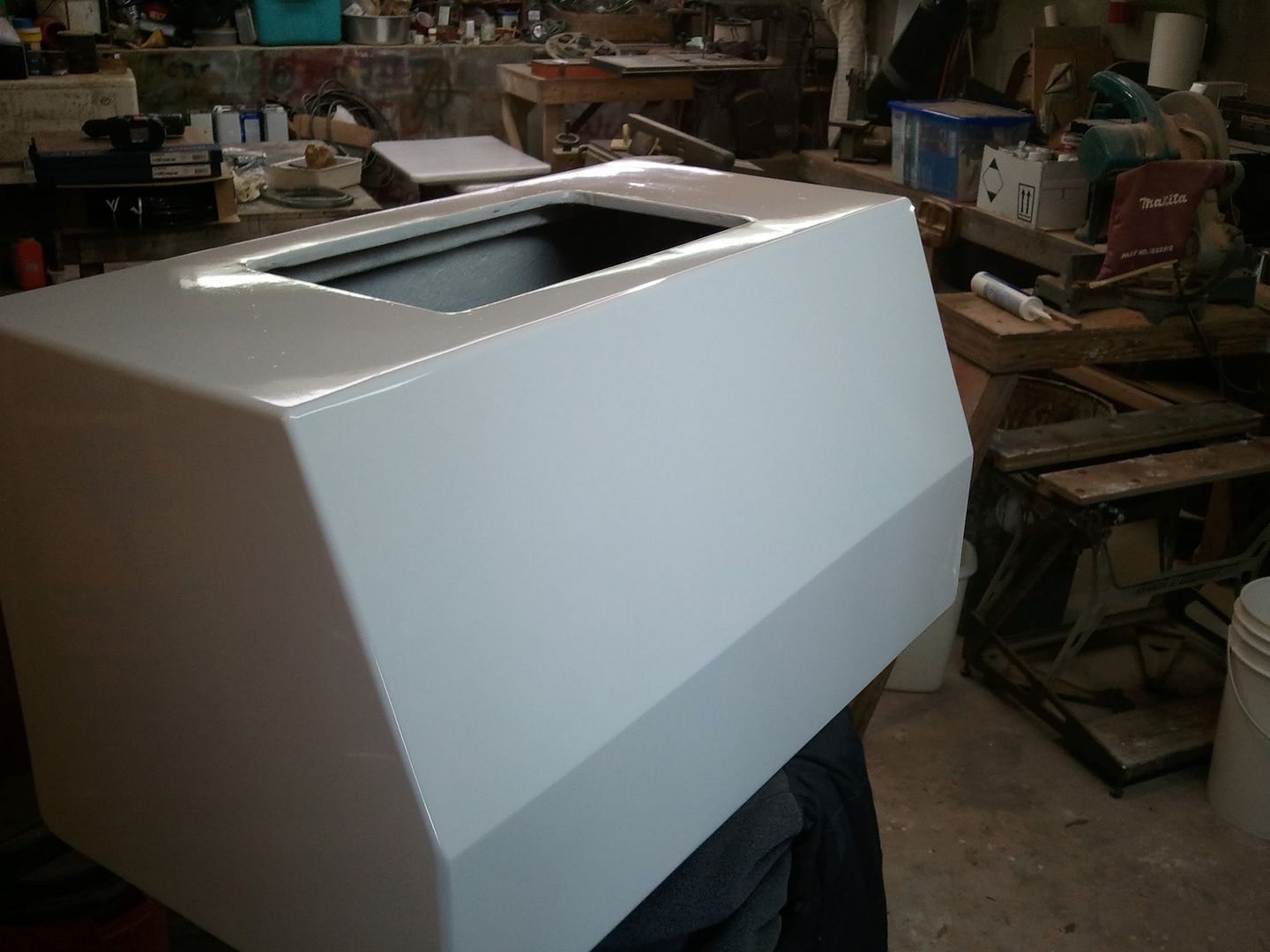 With box close, we might as well lay down the platform...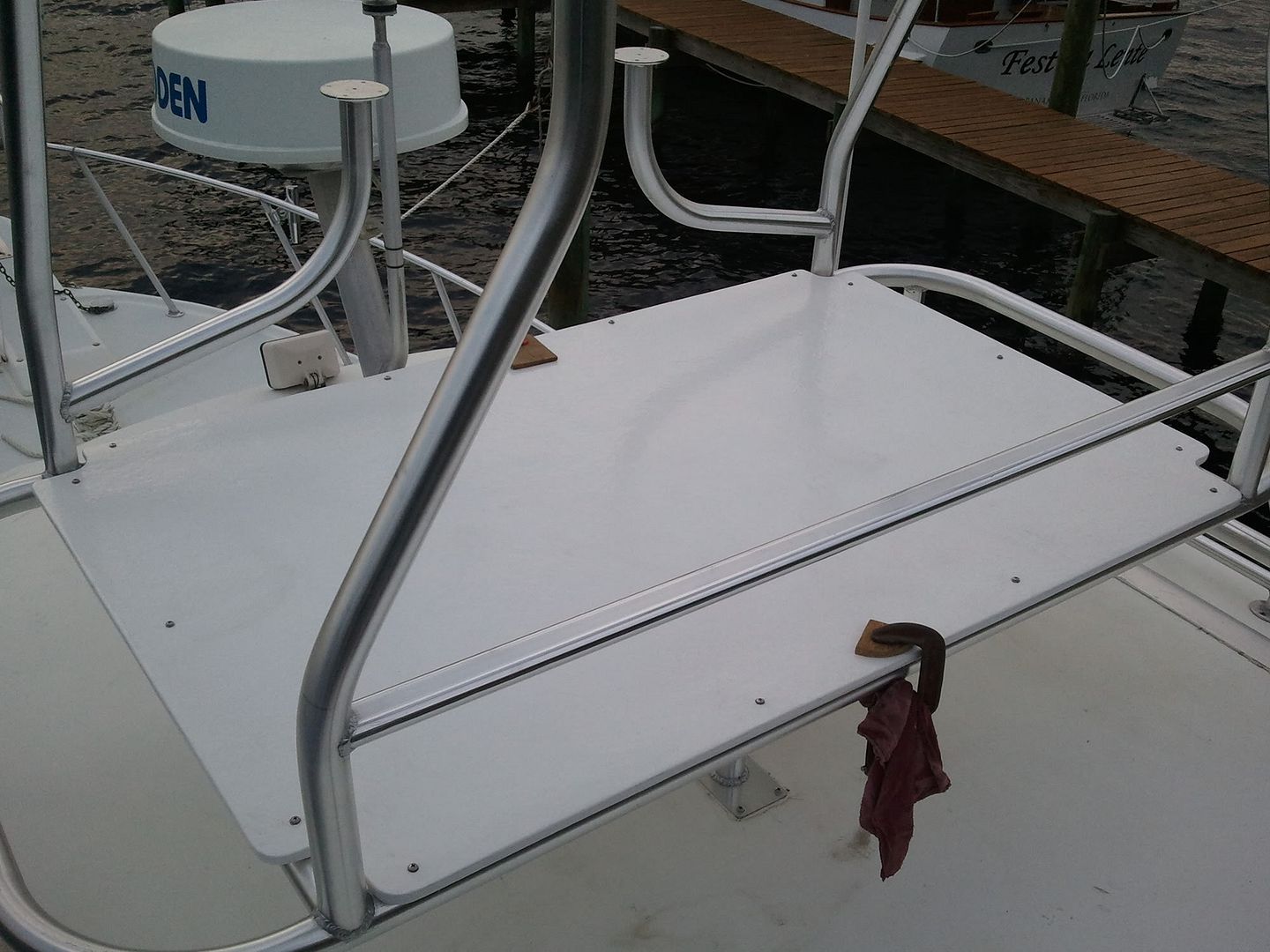 Time to mount he box!
Up there....
Yeah, that's the sunset in the plywood box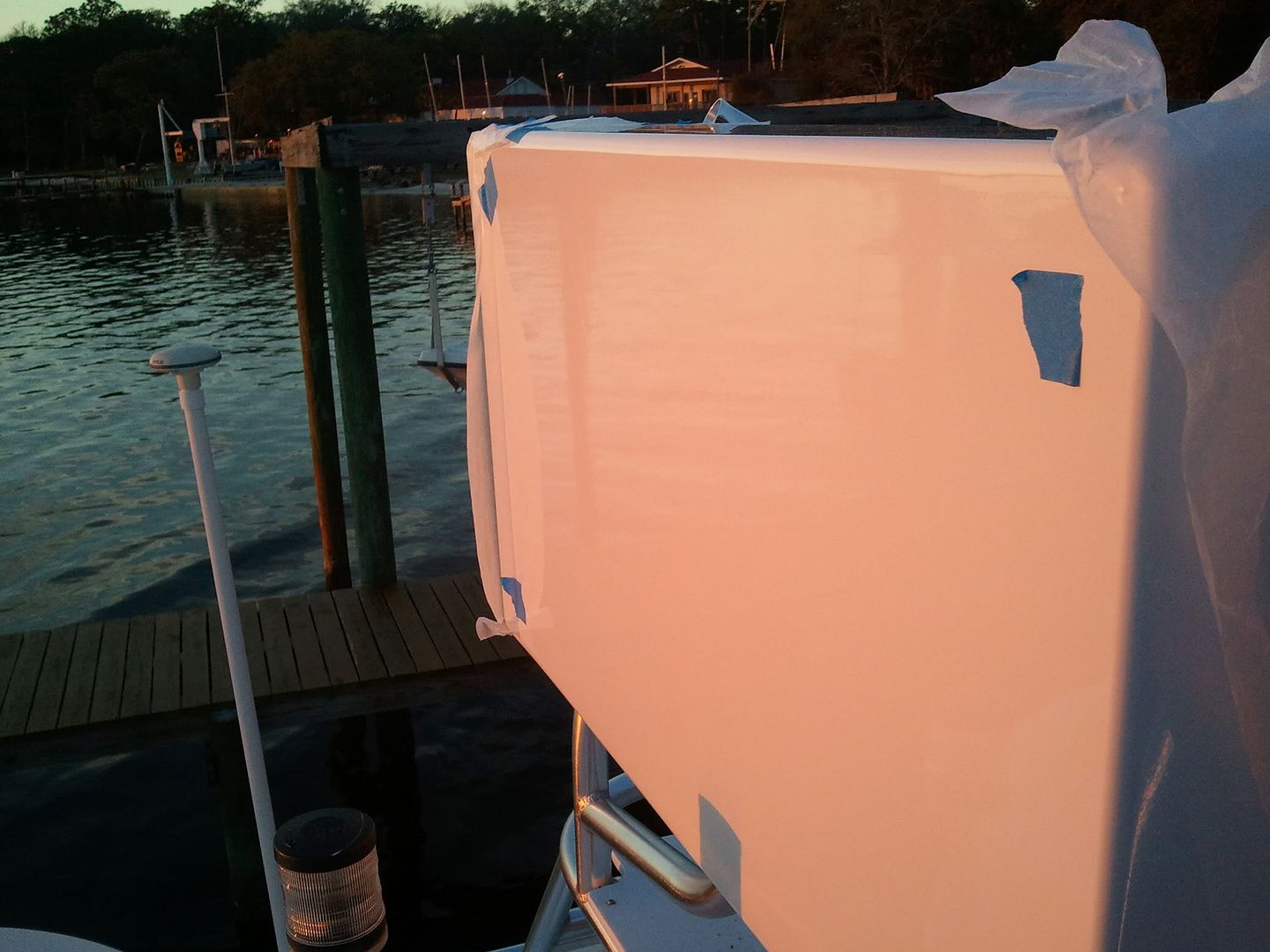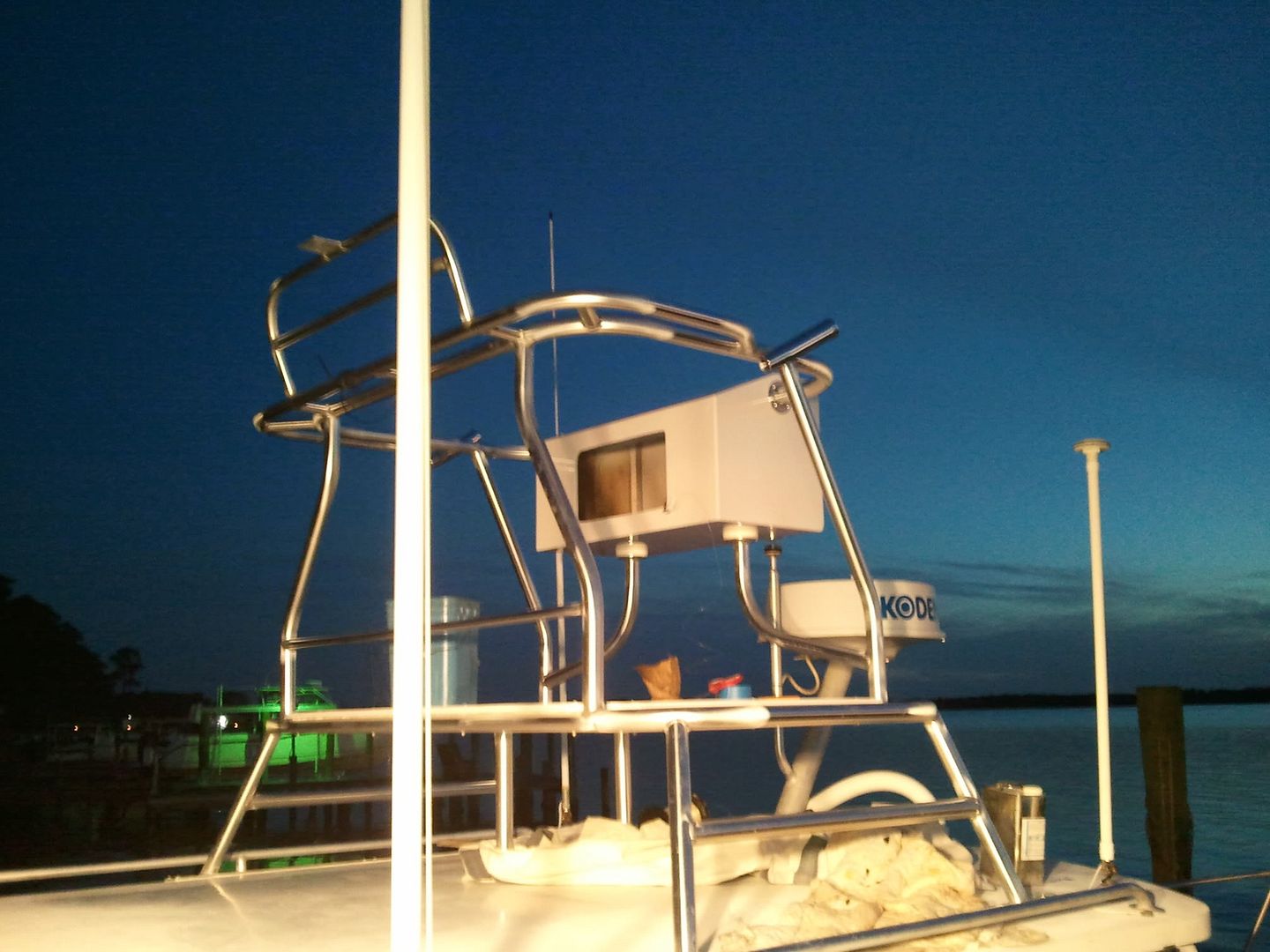 How bout some controls?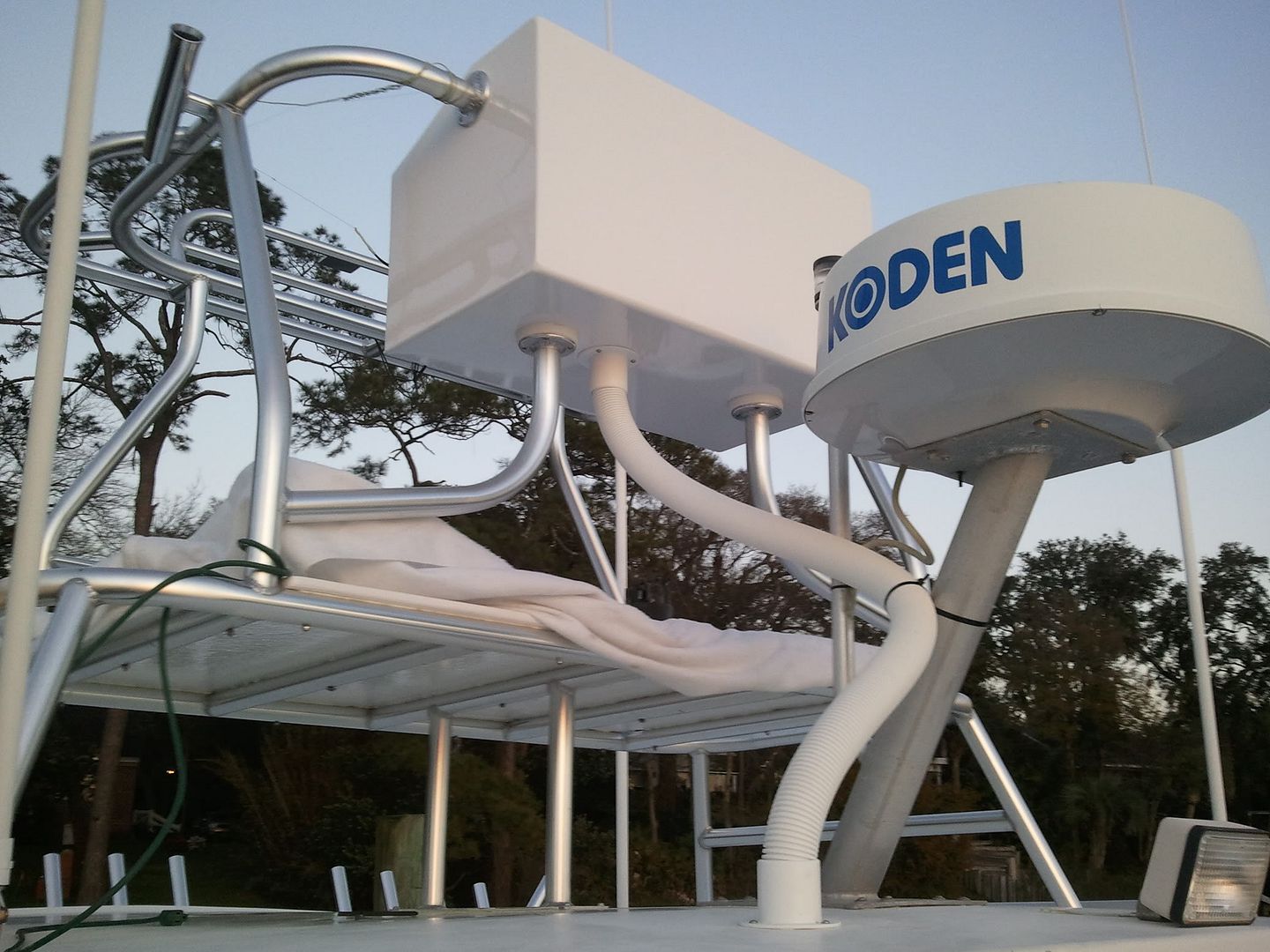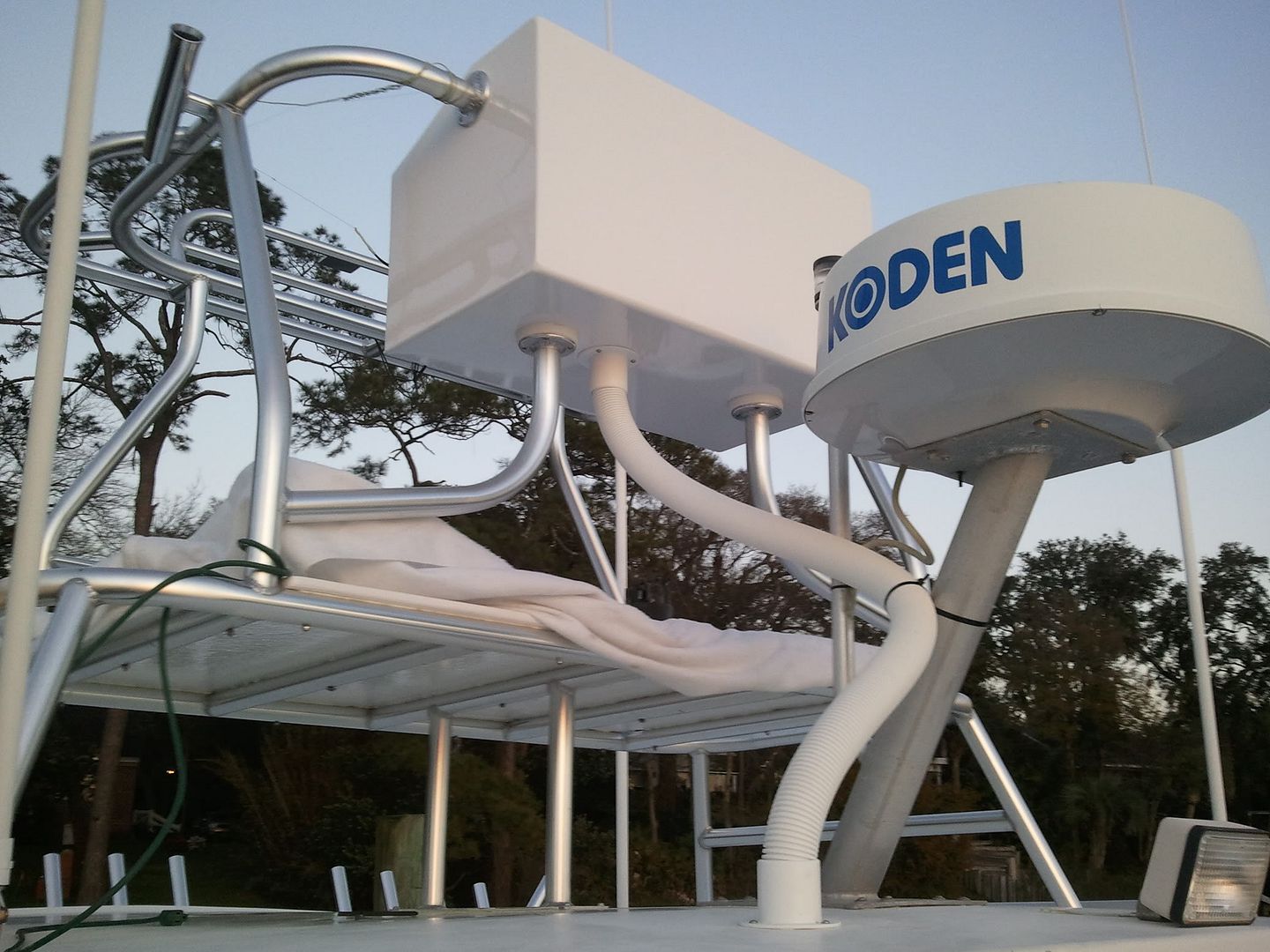 So much for building a box that's "too big"... sure makes rigging easier!
Throttle cut out... looks good, huh?
Riggin fromthe top... pretty low profile iMO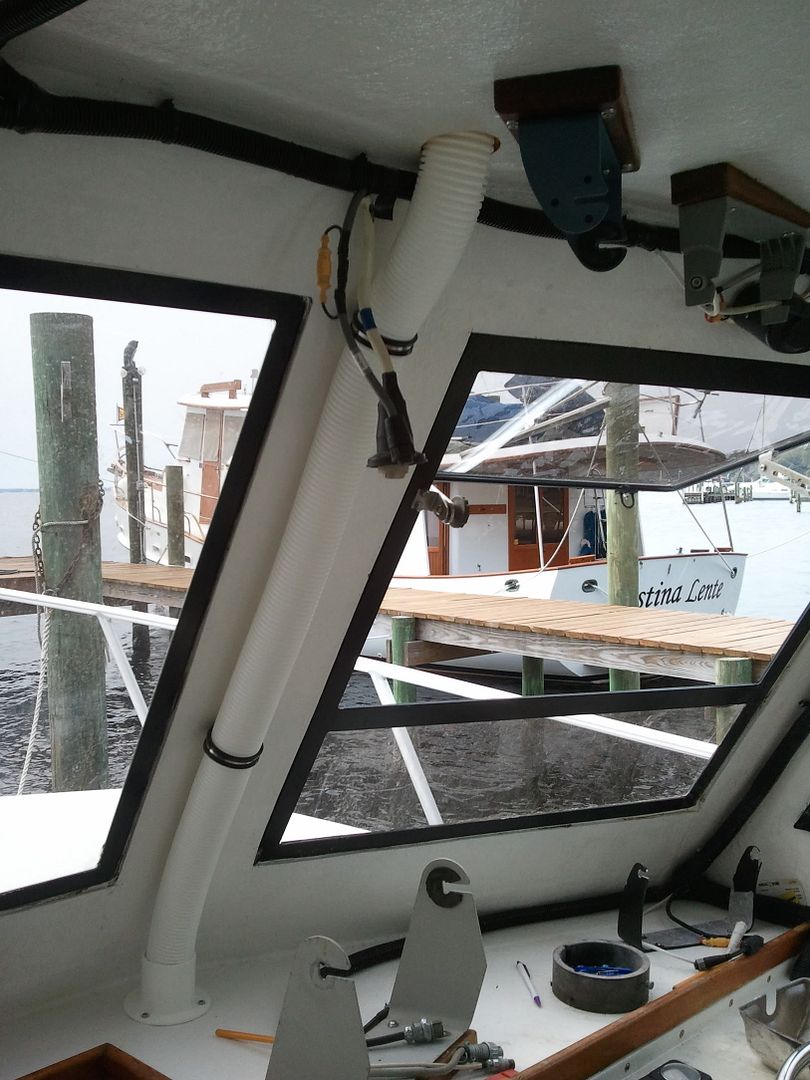 I'd sayh I have a pretty sturdy platform to build on...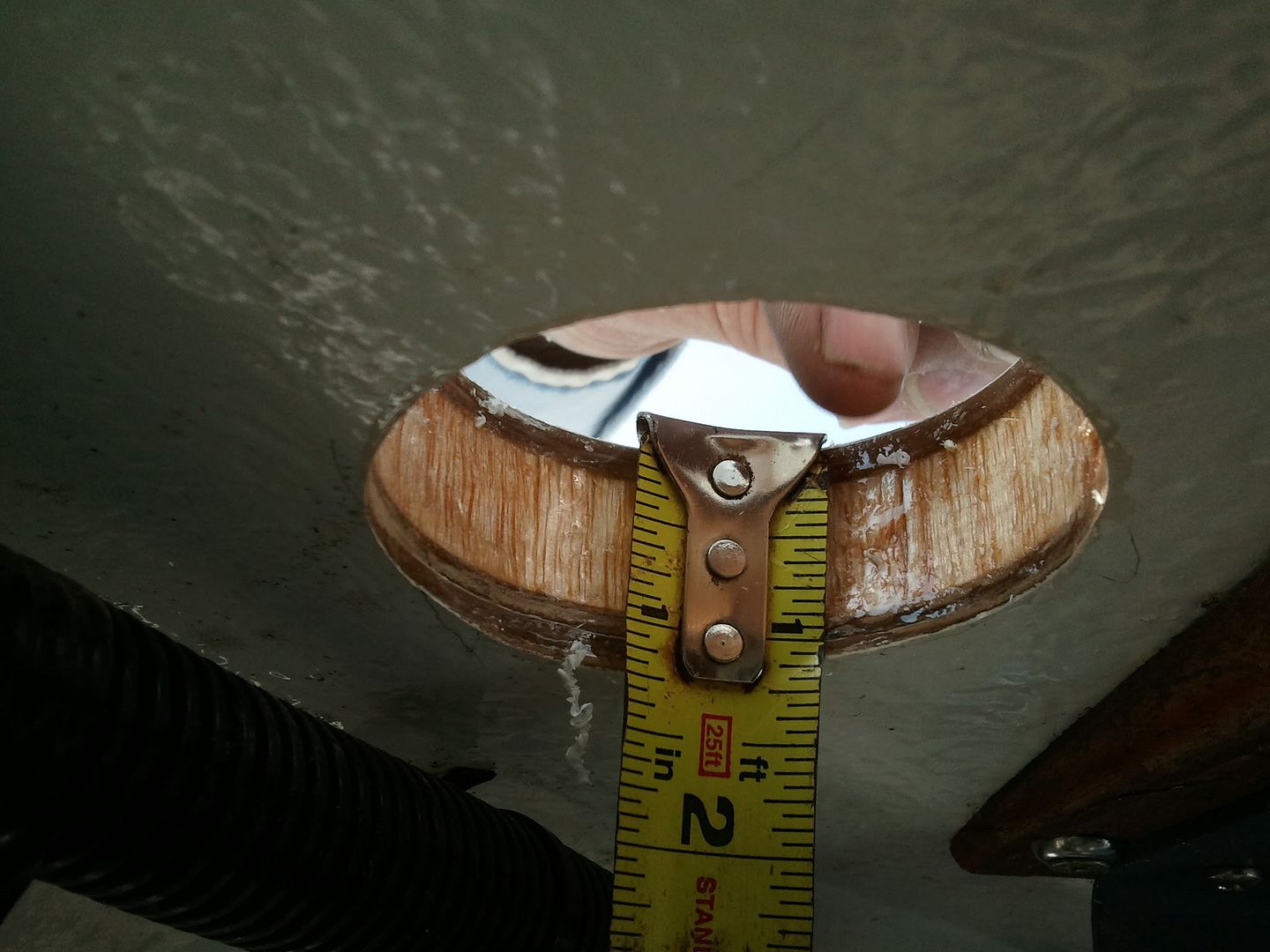 Last touches of course are cup holders!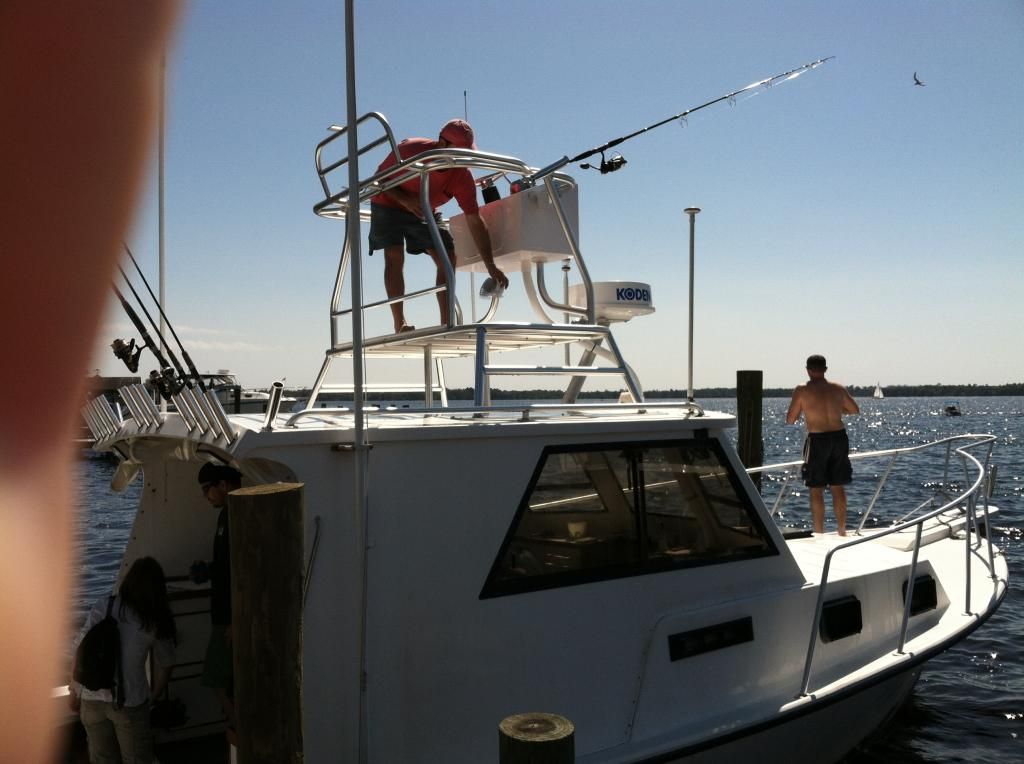 And we're off!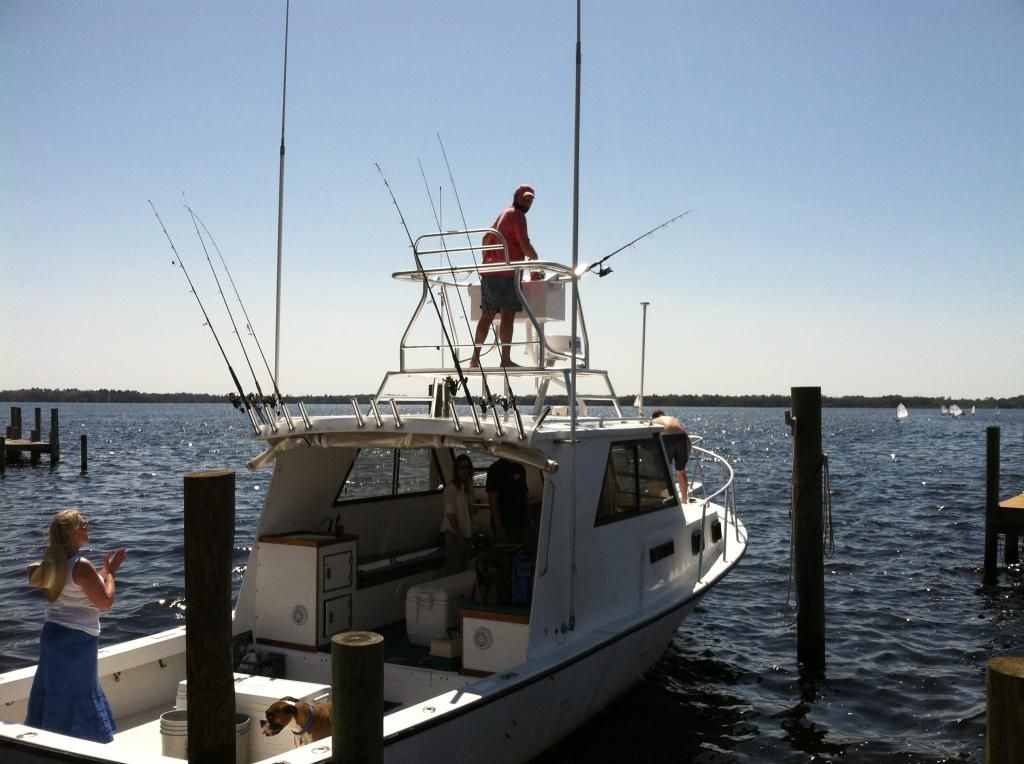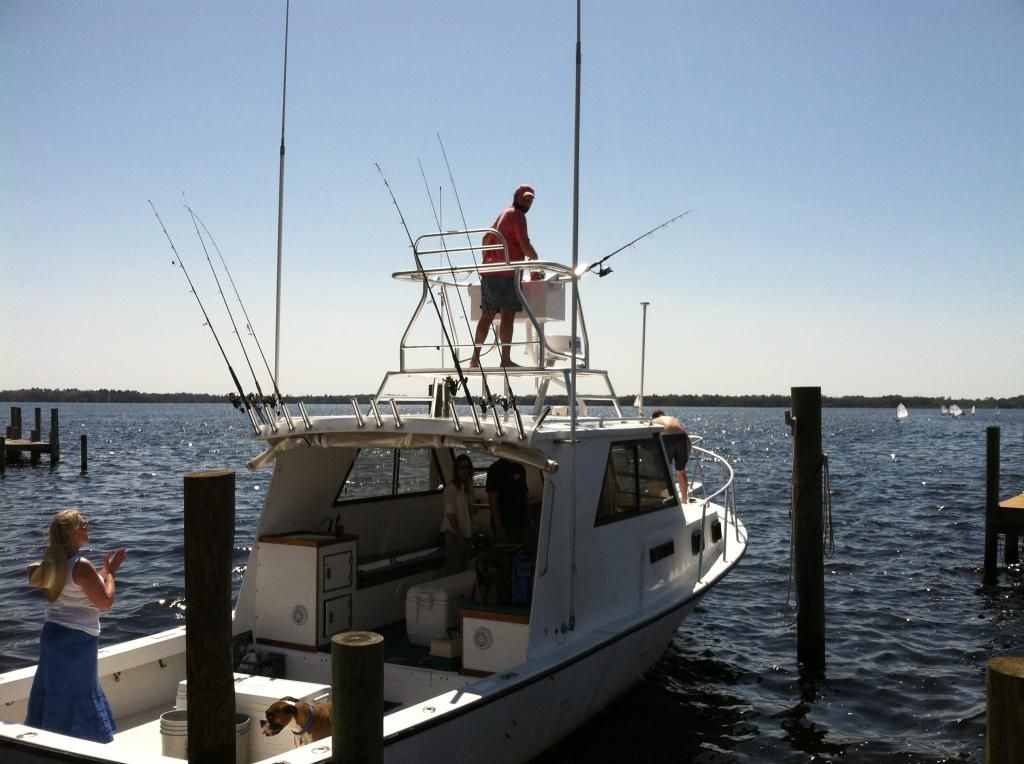 Fishin' machine now....!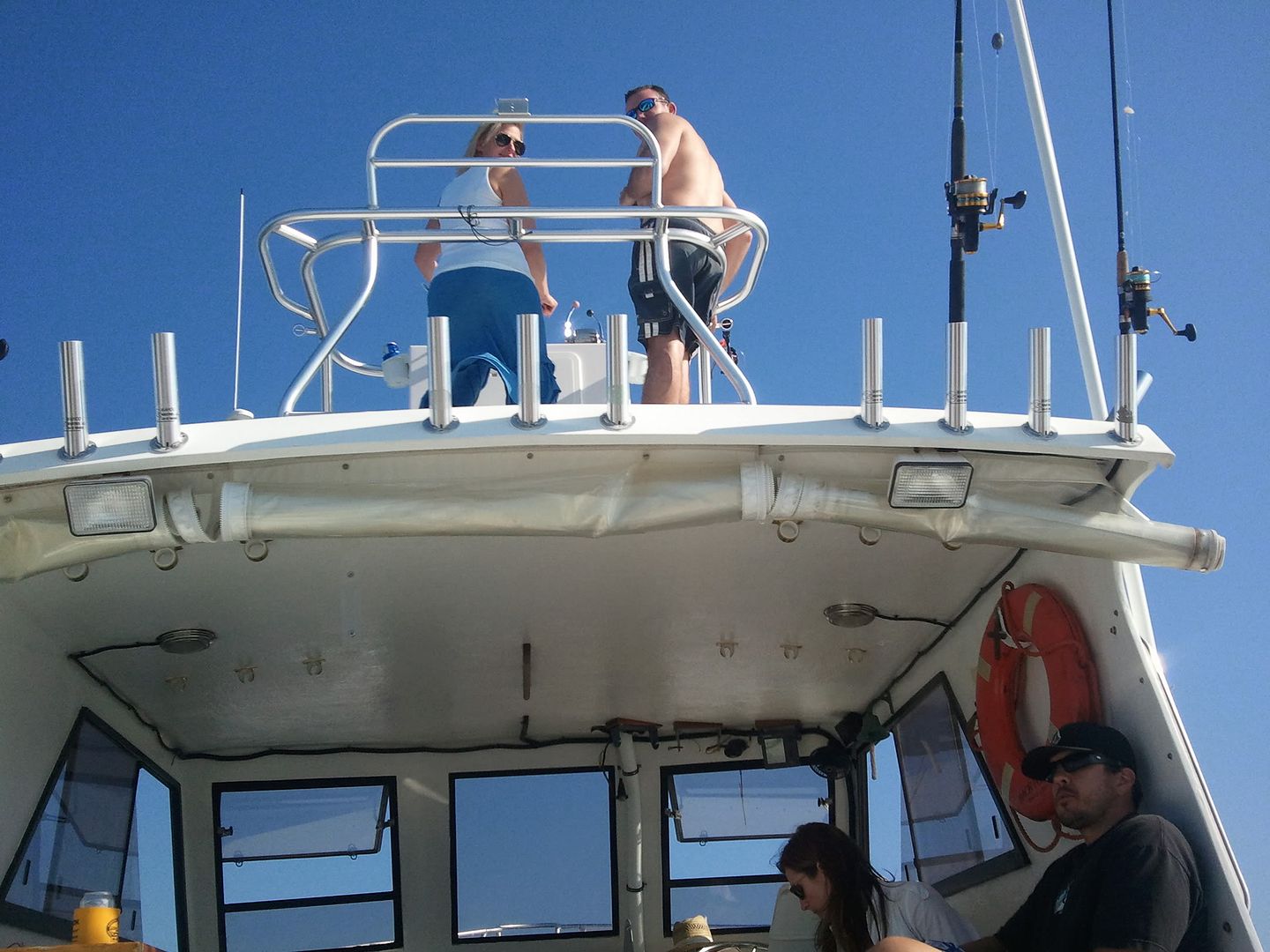 "Whatcha doin' in my waters?"