Home
›
South General Fishing & The Outdoors
02-06 HHSFSSC Seminar on SE FL Coral Reefs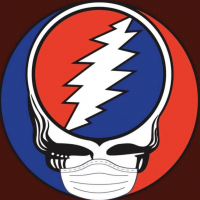 ProfessorO
Posts: 342
Deckhand
Dear member of the Hollywood Hills Saltwater Science and Fishing Club,
A big thanks to the S FL Fishing Club for inviting us to an excellent talk by Capt Ron Schatman last
month and for inviting us to their 2013 SAILFISH tournament on 02/23. Our next talk is on Feb 6th,
about our local, SE FL coral reef system by Julio Jimenez from the FDEP CRCP. Please email me for
flyers for the sailfish tournament and about our next seminar. As always, the HHSFSSC seminars
are free with free door prizes (thanks to an anonymous donor and STAR BRITE products, see
http://www.starbrite.com/
), free up-to-date info about what is biting, and a group of expert fisherman
and scientists to answer your questions. I am very happy to announce the first part of our 2013 schedule
at Boston Johnny's Bar and Grill 2120 N Dixie Hwy, Hollywood, FL 33020. Talks start at 7:30 PM after
a happy hour. Come early for the good food and drink. cheers, O
---
February 6th:
Julio Jimenez (FL Dept. of Environmental Protection Coral Reef Conservation Program)
"Southeast Florida's Coral Reefs"
March 6th:
Capt. Peter B Wright (Marlin Magazine) "How to quantify a needed angling skill"
April 3rd:
Dr. Lisa Krimsky (FL Sea Grant) "Hook, Line and Sink 'Em", about the Fish Recompression Project
May 1:
Jessica Adams (Nova SE U Oceanographic Center) "Age and growth of little tunny, blackfin and skipjack tuna"
The goal of scientists is to maximize what we know of the real world by using the mathematical world to optimize the information from the observed world.