Home
›
East Central General Fishing & The Outdoors
Final day to fish and post a report for the Engel Waterproof Backpack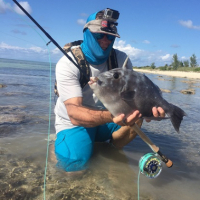 Docked Wages
Posts: 2,927
Admin
Welcome to the Engel "Waterproof Backpack" Fishing Report Roundup.

Here are the rules:

1- Catch a fish!
2- Post the report of your recent catch on your regional forum, complete with best possible photo, between Nov 20 and Dec 31.
3- Reports will be judged by quality of photo, and thoroughness of report. Remember to include who, what where, how. The more details you include(where you caught it, what bait, conditions etc) the better. Remember the more your report and photo helps other forum members catch more fish, the better your chances of winning.
4- Jan 2, 2013. Forum moderators will select one winner of the new Engel Waterproof Backpack for each forum region. Winners name and address will be forwarded to Engel coolers for fulfillment. All moderator decisions are final. There will be one winner per Forum region.
Mark P. Wilson
Marine Surveyor, SAMS-SA, ABYC
Wilson Yacht Survey, Inc