Home
›
Big Bend General Fishing & The Outdoors
YT 12/28/12 - Goodbye Radioactive Fish
Kids Ate My Bait
Posts: 1,038
Officer
C..c...c...c...c……cccccoollddddddddd. I must be crazy. After a long hiatus I took the boat out with a new transom and custom camo stern paint detail. :grin Just me and the boys headed out as Mamacita and **** were shopping today. We hit the BC ramp around 1000 hours to cold air (36 degrees) and hazy clouds. The plan was to hit the discharge, since I have not been there in about a year. I knew the reports were weak for the circus, but it was a nostalgic trip for me as it was one of the first places I started fishing when I moved here in 2004.
After planing, bogging down, hitting rocks, push-poling, and then planing again, we arrived at the channel. Ended up with two other boats in the area, and we all had our fair share of jacks and mangos. Mangos…..lots and lots of mangos. I used to love catching them up river, but we occasionally had a keeper in the mix back then. Today, it was all smalls. The boys had a mini-tourney keeping track of who caught the most. I think Shorty won.
We fished for several hours and only managed one keeper trout, which was only the second one I have ever caught at the discharge. There was plenty of gar activity and I did see a Spanish catch some air. It seems that, as some have stated in other posts, the circus is just not what it used to be. Lack of warm, cooling-tower water to blame no doubt. I remember one time we caught a keeper Spanish, Pomp, trout, reds and black drums all in one day. With some other species ranging from cobia to gags, this place will be sorely missed. As was also stated before, it simply leads to the necessity of finding other winter hotspots for my crew and me to enjoy. Maybe we will return in the future, but for now, I think it's time to say so-long to our family's traditional winter spot. Here are a few pics from the day.
Started out cloudy…..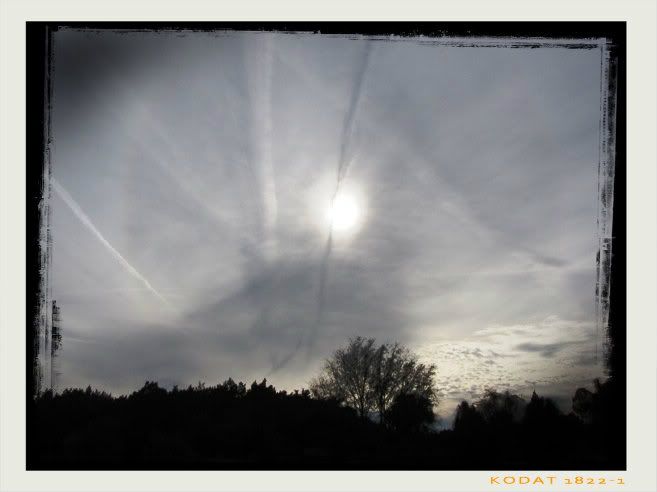 They were a little cold this morning….I am such a terrible father.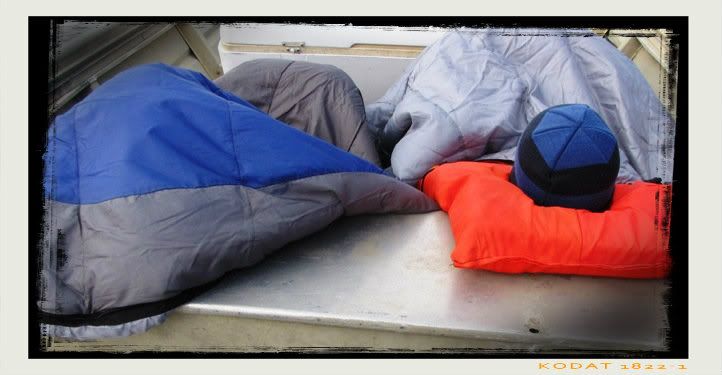 Shorty with the 22" trout. He tried to help with the netting but ended up just holding the rod for me so I could get it landed.
Same fish….different kid. Have to share the face time you know.
All fish were caught on shrimp, except for the trout (white X-rap) and one mango (MD twitch bait). Mangos ranged from minnow to 9", the jacks were smalls. We ended up with about 8,500 mangos, 15 jacks and one solo gator.
The gulf looked like a lake this afternoon. You guys with the bigger boats and grouper ambitions lucked out today. It was definitely nice offshore. Happy New Year to all.
Be safe,
KAMB
Don't blink - they grow up fast