Home
›
East Central General Fishing & The Outdoors
Christmas Eve Offshore PC
captrandy
Posts: 312
Deckhand
Went with KP and Matt D out of PC on Monday. Plan was jig some inshore wrecks for cobes and baits, try 8A for kings and cobes then troll offshore a few hours before coming back inside to look for weeds and tripletail. No action inside, and only a few short strikes on the king baits. Power up and run at 35mph to 'the spot' for a second to drift a livie on top and jig a pass or two for cobes. We did not want to bottom fish and only release ARS, but of course on our first (and only) drift Matt gets a 15lb ARS on a 1oz jig!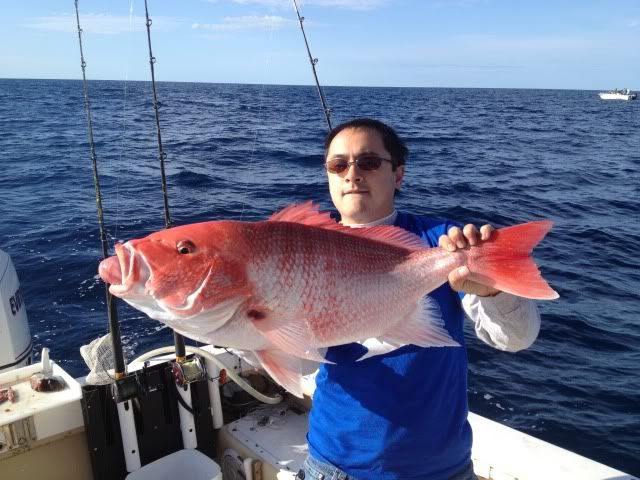 We vent and release our fish sucessfully. He powers down and out of sight. While we release ours, we see 6 guys in a boat catch a bigger ARS, and pass it around for pictures on a Boga and lay it on the deck. This fish was out of the water for 3-5 full minutes. As we start to leave (we try not to catch and then release these fish in 125ft + water and risk killing them) we see this big fish floating behing the anchored boat. We slide over and net this fish, pull it in and vent it. After 2 attempts it rights itself and slowly powers straight down and out of sight. The other guys thanked us and we set up a spread of seawitches and bonita strips and Islanders and ballyhoo and head off to find the new FAD deployed by NOAA.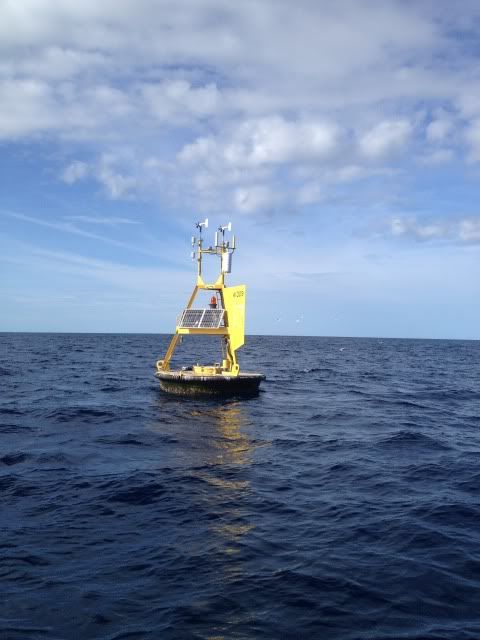 We troll past and get bit. Matt reels in a 5lb schoolie and we come around for another pass. Pink/white seawitch goes off and a better mahi goes ariel!!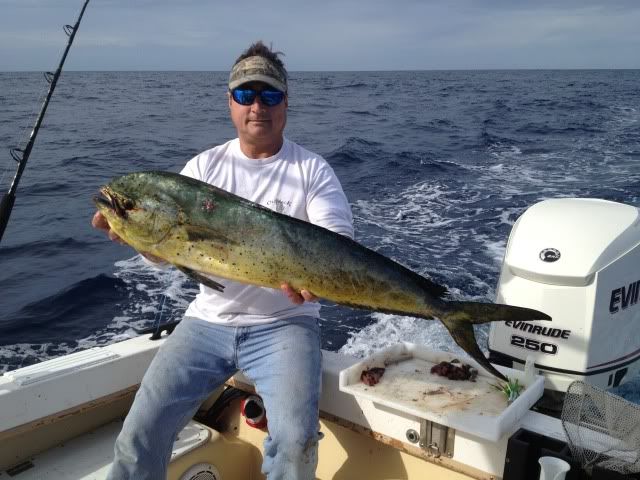 Kp fights this 15lb class cow in and we decide to break out the small spinners and chunks and catch 5 more nice schoolies and then troll SE. Tried for AJ's on the Luis Dubois, nada. Powered up and head to City Services. After 3 or 4 drifts with jigs and a couple of livies we get nothing. Wind starts cranking up from the south so we decide to head for home, 30+ miles away. Weather inside was less windy, but too cloudy to sight fish so we hit 3 buoys, and again, nada.
Good to get out on Christmas Eve with some good buddies again, and got a few fish and had some action. Merry Christmas!!!
Bad Fish Must Die!!