Home
›
Big Bend General Fishing & The Outdoors
"Proficient in plastic" 11-26
Landlocked_
Posts: 590
Officer
Well we're getting there anyway. At the beginning of last summer ****'s ran a pretty good sale on all their yaks. Colleen and I had been toying with the idea of getting a couple for a few years so we finally "bit the bullet" However it was a crazy summer for me at work, as well we've been readying ourselves for the arrival of our grandson so we really haven't had much time for fishing. Having purchased two boats has posed us with a bit of a transport issue. In the pick up all is well and doable as long as we go straight to the water and straight back, any stops i.e. Wallys, somebody (usually her) has to stay with the truck to watch our gear. This makes using our SUV a more secure alternative as our gear can be locked up, believe me she likes to browse and shop for lures, baits, tackle etc. as much as I do. With the two paddle crafts a roof rack system that cradles them at a slight tilt is necessary, well thus far I've not found a system less than $250 and we just can't justify that expense at this point in time. So time to get creative, I've thought of various "home made" creations and may still follow through with something of the sort in the future, but we really wanted to take advantage of time we had Monday as we found our schedule clear of any obligations to others in our lives. So in a pinch here is what we came up with....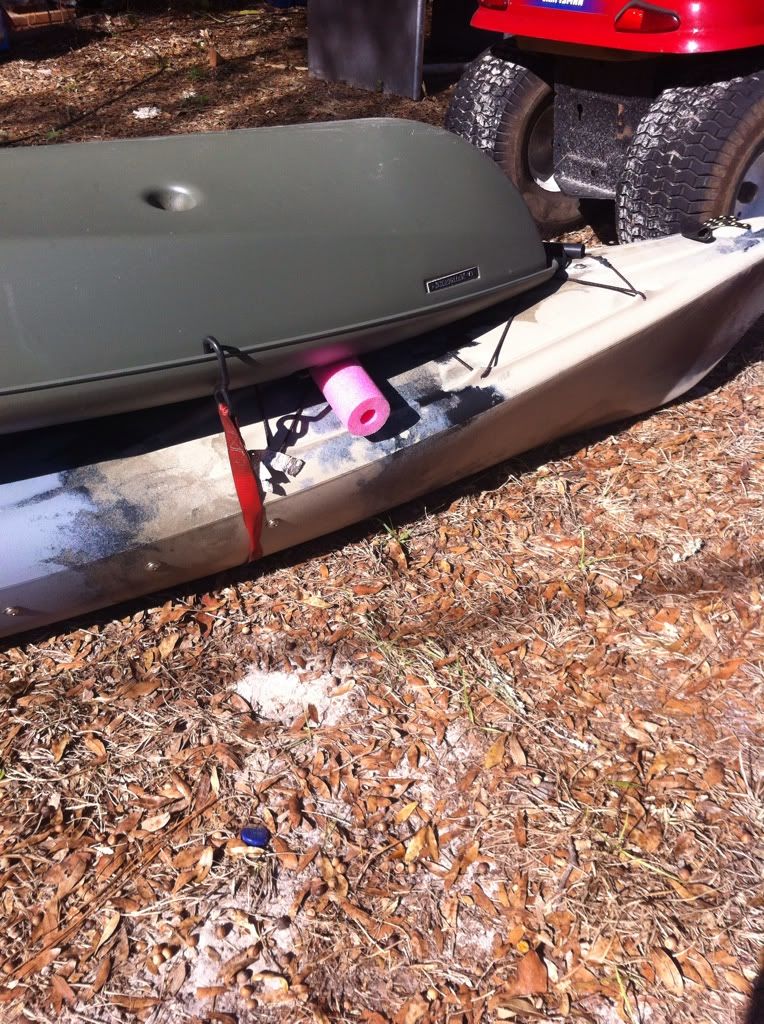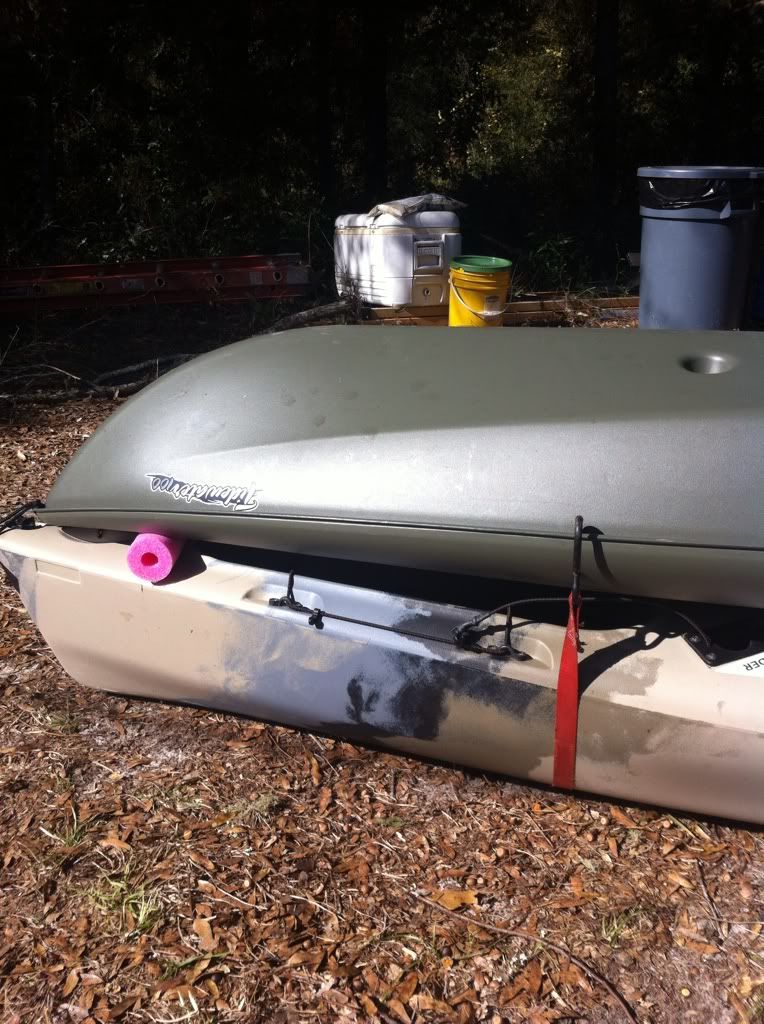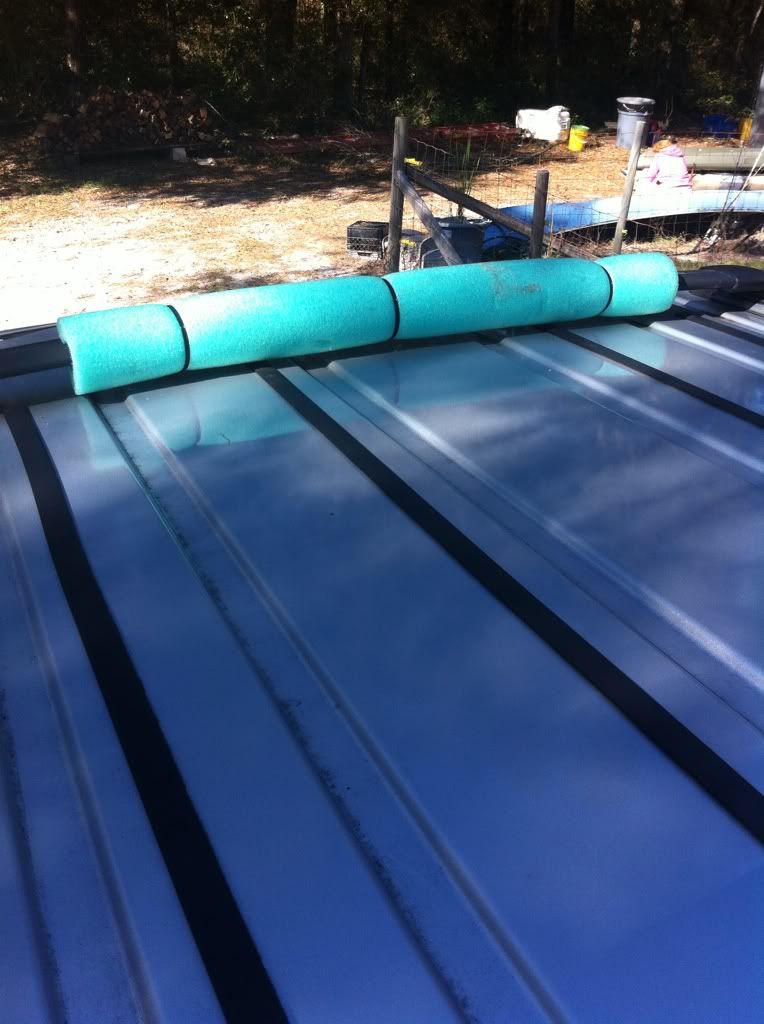 Pretty "redneck" I know, but it worked, the fun noodles allowed for the two boats to be cinched together securely without rubbing or scratching the boats or the truck. So off to the coast we go, Ozello was to be our destination as we both have found that area really ineresting to explore, and we've had a bit of luck there as well. This would only be Colleens 3rd trip in her yak and only the 2nd fishing from it. I've told her with our new found independence that she would now have to rig her own gear in the event of a break off as well as learn to how to handle herself while fighting and landing a fish. Her first trip she hooked into a rather large sail cat, I too have done this and it was interesting to say the least, but she simply work herself to the shore line and hoisted the nuesance critter into the spartina grass and waited for me to return from my lil excursion up a creek to assist her in the release. But this trip she hooked into a valid fish, landed and removed it from her line all on her own. A feat of which she was very proud of and so was I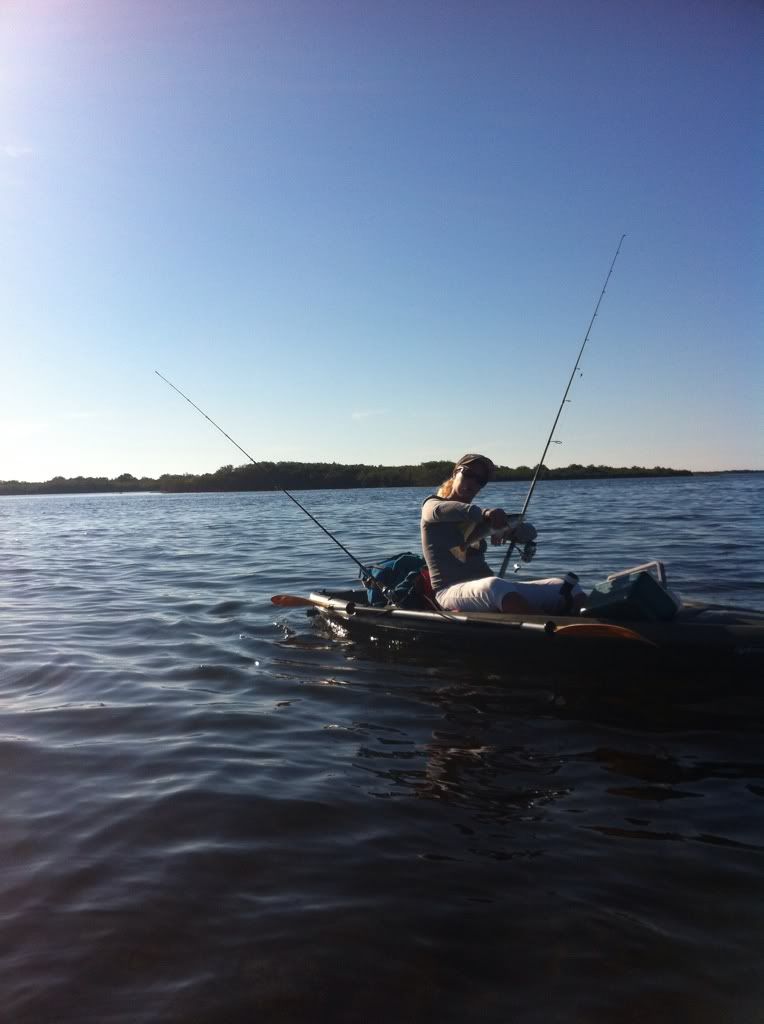 Barely legal fish that we normally would have released to grow but because these were her first valid fish in the yak that would not be the case today. It was not a very productive nor action filled day but still great to just get out for awhile and spend some time just the two of us.
Here are my "not trophies" of the day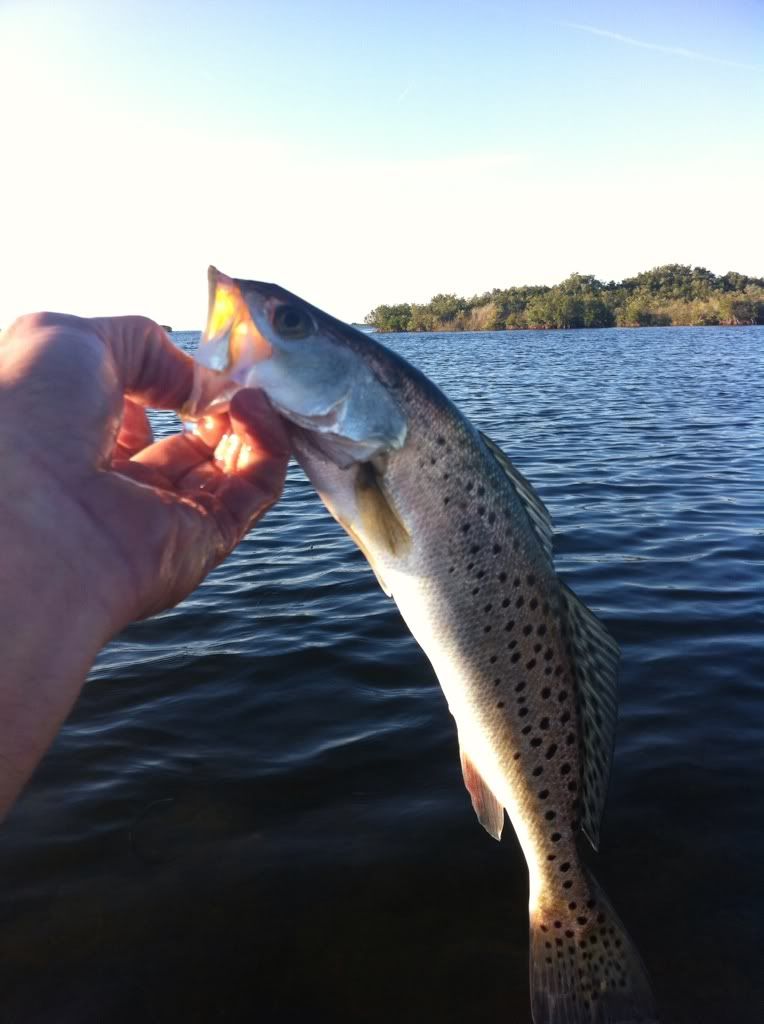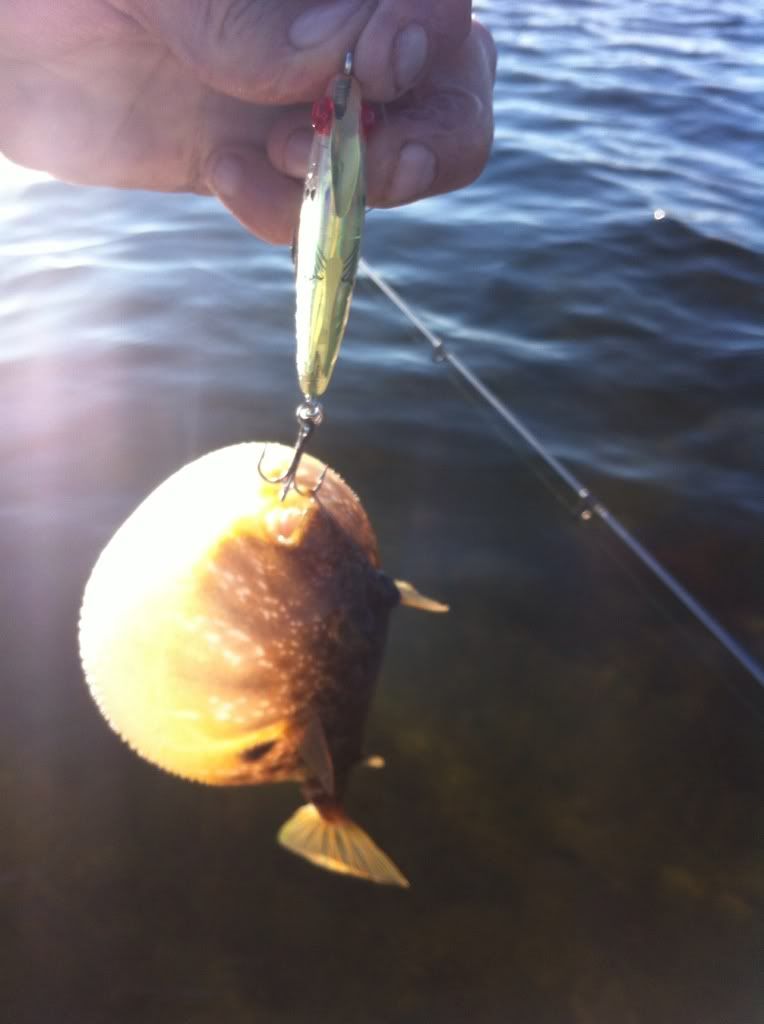 The water was gin clear, unsure of the temp, baits were gulp, dines and live shrimp, Her humbling success was with the live shrimp. Not a very exciting report I know but I promised to participate more in the forum when I could, and as put by Kyle and Moon, even the unproductive days are to be learned from. The sunset alone was worth the trip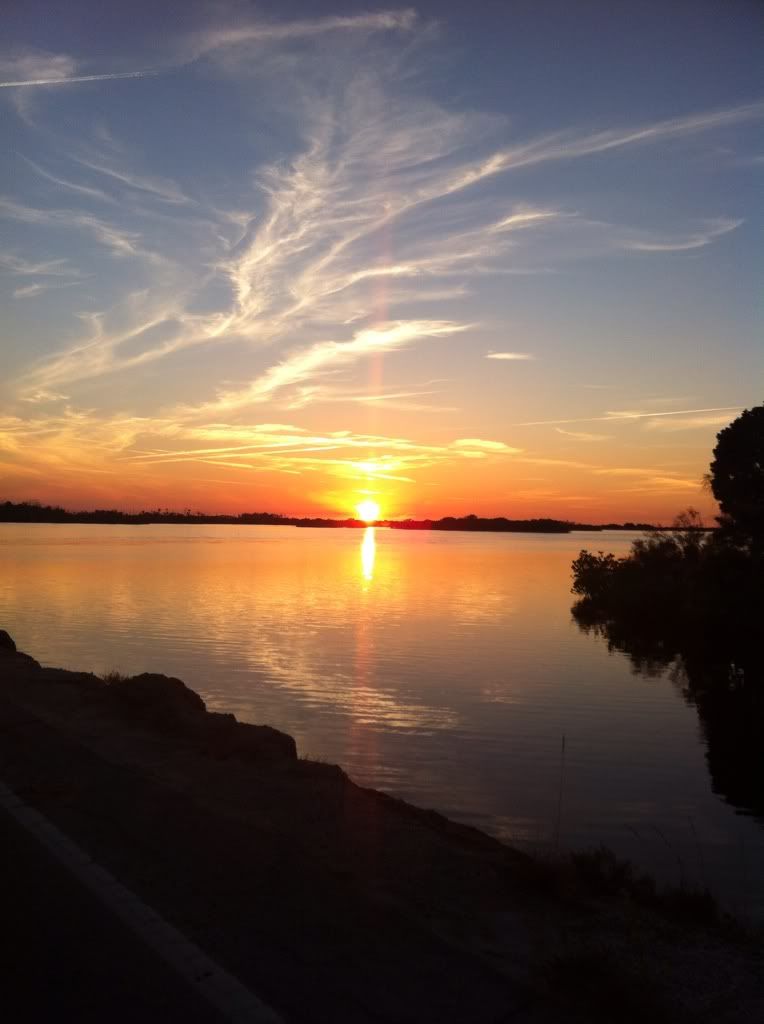 Tight Lines fellas, hope to be posting again soon