Home
›
Big Bend General Fishing & The Outdoors
2/23/13 CR Pirates Baseball Fishing Tournament

ripnlips
Posts: 2,536
Captain
Today was the first annual Crystal River Pirates Baseball Fishing Tournament held out of Ed's Bait & Tackle on Hwy 19. It was hosted by Captain Billy Henderson to benefit the baseball team. This event will be hosted 2 times a year, February and May. It was a great tournament for a great cause.
My day started out trying to find some water that was sheltered from the 12 to 20 mph south winds. With the tide already nearing the negative range we poked around the salt river. Found some deeper cuts that we thought might hold some bigger trout but when we started fishing, all we got were pompano.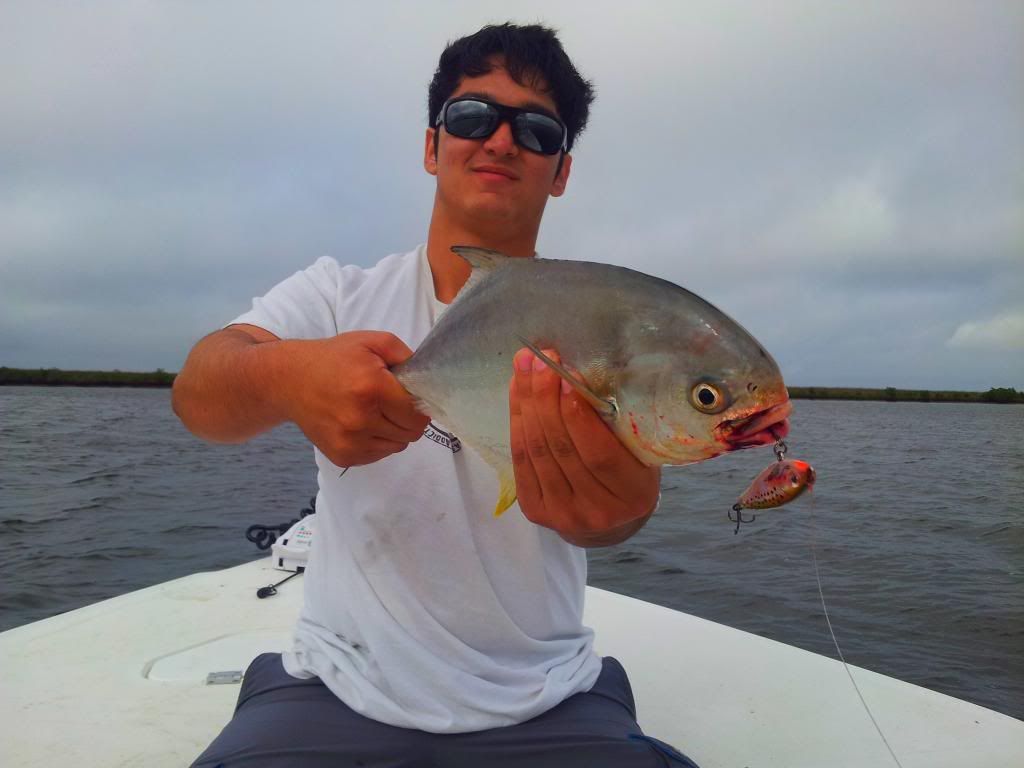 After icing these 2 down we head to the other side of the islands to look for the target species. We find them but every one was slot sized. Nothing to take in for the tourney. We gave up on the trout and started to focus on reds. We go back a little deeper into the back country since we had a little more water now. We put a few reds in the boat but nothing of any size. We hit our last spot and end up getting 2 more lower slot fish. Then finally we get the upper slot fish that we were looking for.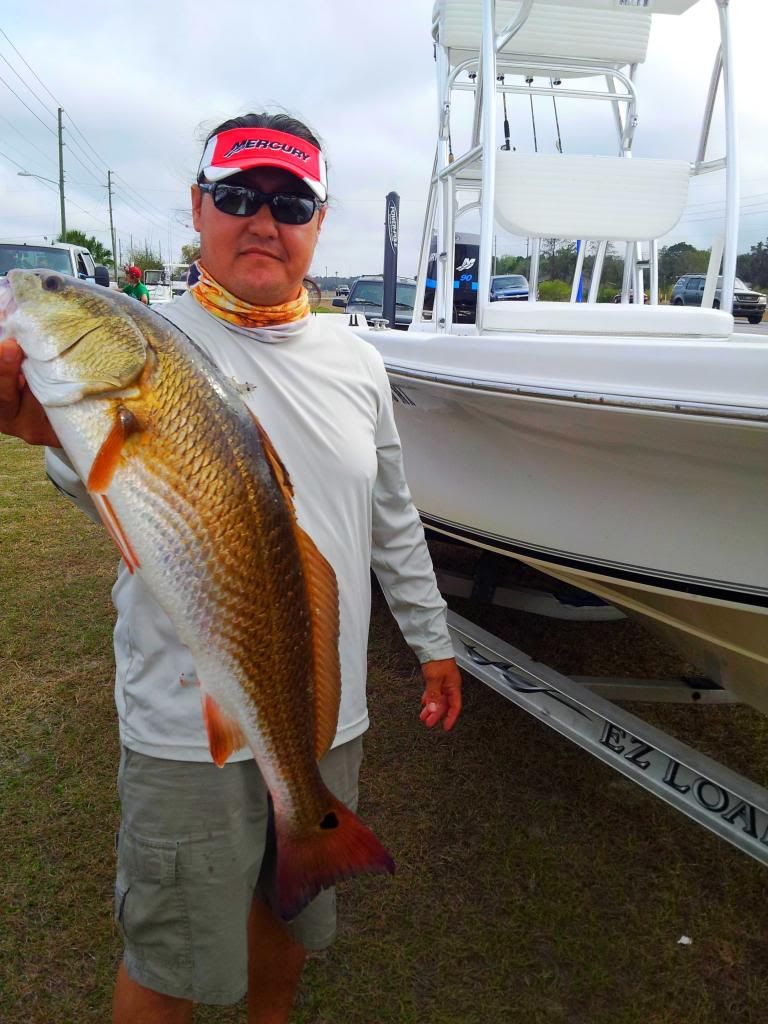 27" right on the money. If this fish would have been caught 1 week later, he would have been over slot. That's how close it was. Problem is that it was just shy of 7 pounds and I knew it was gonna take 7.5 to take 1st place. Oh well, it sure was fun fishing with some great local folks who love their Baseball Team.
Here are the winners.
Tom Hale with big trout (3 lbs – 0 oz.) and Brandon Branch with big red (7 lbs – 3 oz).
Here is a shot of some of the folks in the tourney.
This was a great tournament to benefit a great cause.