Home
›
Big Bend General Fishing & The Outdoors
Afternoon Burn (A day out with Robbie and Kat)
huntentails
Posts: 1,699
Captain
2/20/2013
Well we spent the day helping a new friend do a couple controlled burns on her property yesterday and she was nice enough to let Rob and I hunt some quail with Kat before we did the burn? We arrived first light to see if we could hear any birds whistle to welcome the new day? We did hear a few but we weren`t very close so it was hard to pin them down? Although we did hear a flock of turkeys on the roost and got pretty excited about that? We drove around a little and then headed up to house to meet up with Katherine and find out what we need to do to help? She wanted me to run the tractor and cut some fire breaks so we could contain the burn we were about to do? After completing the fire breaks she wanted me to cut, she turned Robbie, I and the dog loose for a few hours to run the dog and hope to find a few birds. It wasn't long before Kat was locked down? I decided not to shoot and take the camera with me and work the dog while shooting pictures and leave the bird killing to Rob.
After scattering a bunch of birds and Robbie coming up empty on his first two shots I told him the way they scattered out when they flew it was about to get ugly if Kat was on her game and it didn`t get to hot to fast as it was already almost 10:15 before we found them? Well we worked about an hour and was able to point 8 of the birds out of the covey and Robbie and Kat were able to harvest six of the eight singles we found.
Here are some of the pictures I took from today`s adventure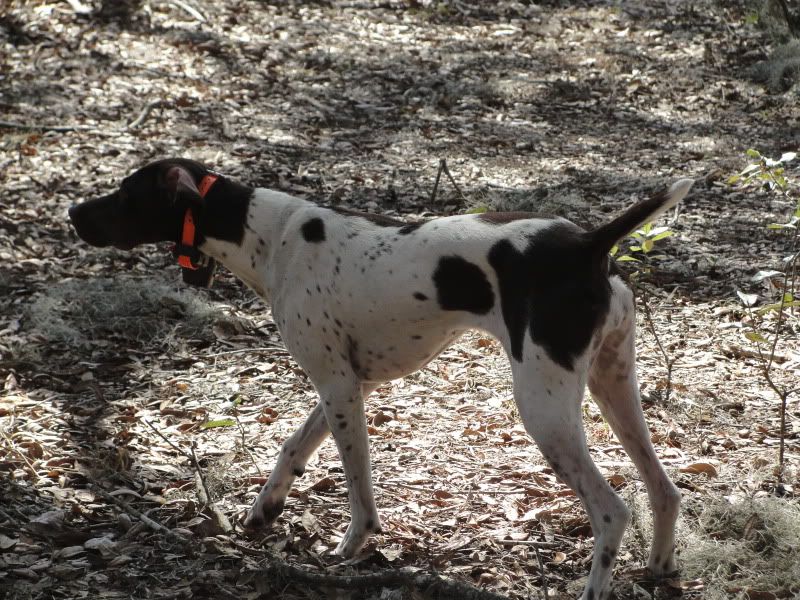 And at about 2:00 pm we started the burn the real purpose for being there
here are a couple pictures from the burn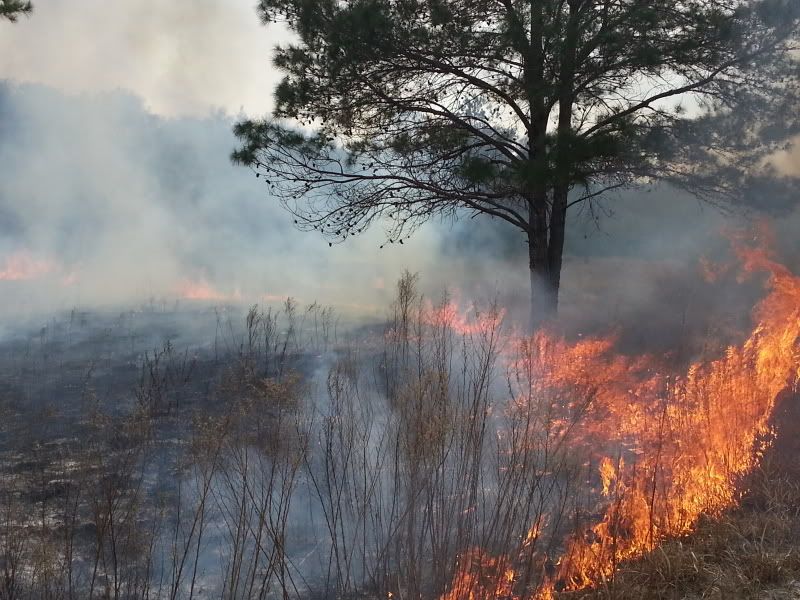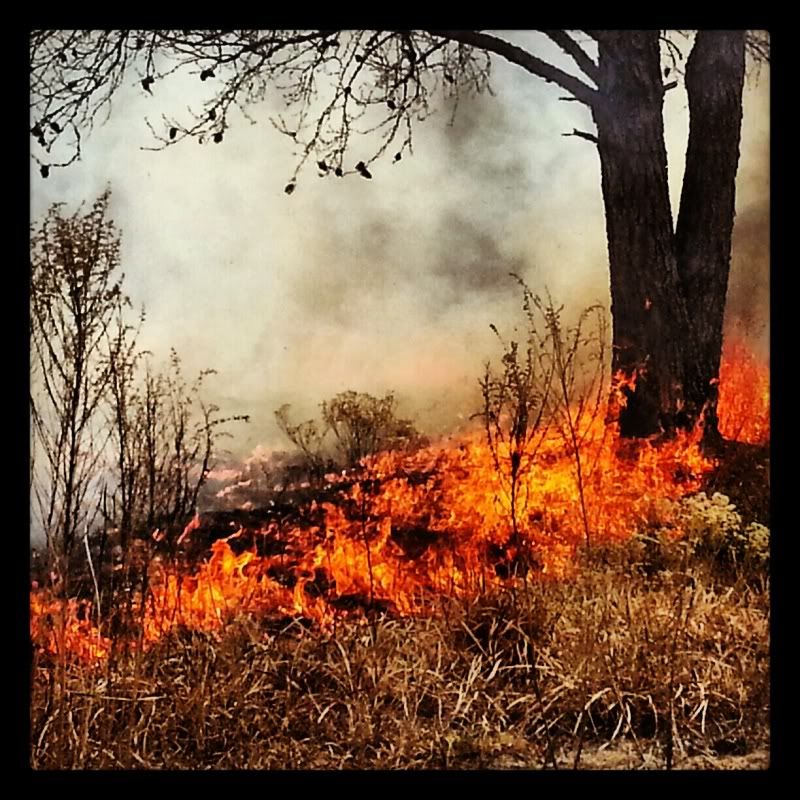 At the end of a long day we headed home with some unexpected quail, an invite to return in the future?
I just hope the property owner was as happy with our results as I was?
Half a day of work for almost a half a day of hunting a beautiful piece of north central Florida property.