Home
›
East Central General Fishing & The Outdoors
First Fish on the New Boat!! SI 2/6/13
Final Point
Posts: 457
Officer
Been looking to upgrade my bayboat and after 5 months of searching I finally came accross my new baby....a 2007 Triton 240 LTS!!! Had to go to Tx to get her but now she's mine. So after getting her here, I decided to go out and see if the Triton could catch fish or not.
We made quick work of a livewell full of threadfins and hit the inlet. On the first drift we had a double hook-up on jumbo redfish. Mine came unglued but my wife **** hers into submission. Below is a video of her battle with the first fish(besides bait) to come over the rails of the Triton.
http://www.youtube.com/watch?v=dbpg3IREGUQ&feature=youtu.be
Here is a still pick of the fish as well.
We fished for another hour and caught several more big reds, a couple of over-slot snook(sorry, pics came out blurry), and half a dozen good size bluefish.
Here's my wifes 3rd big red of the night.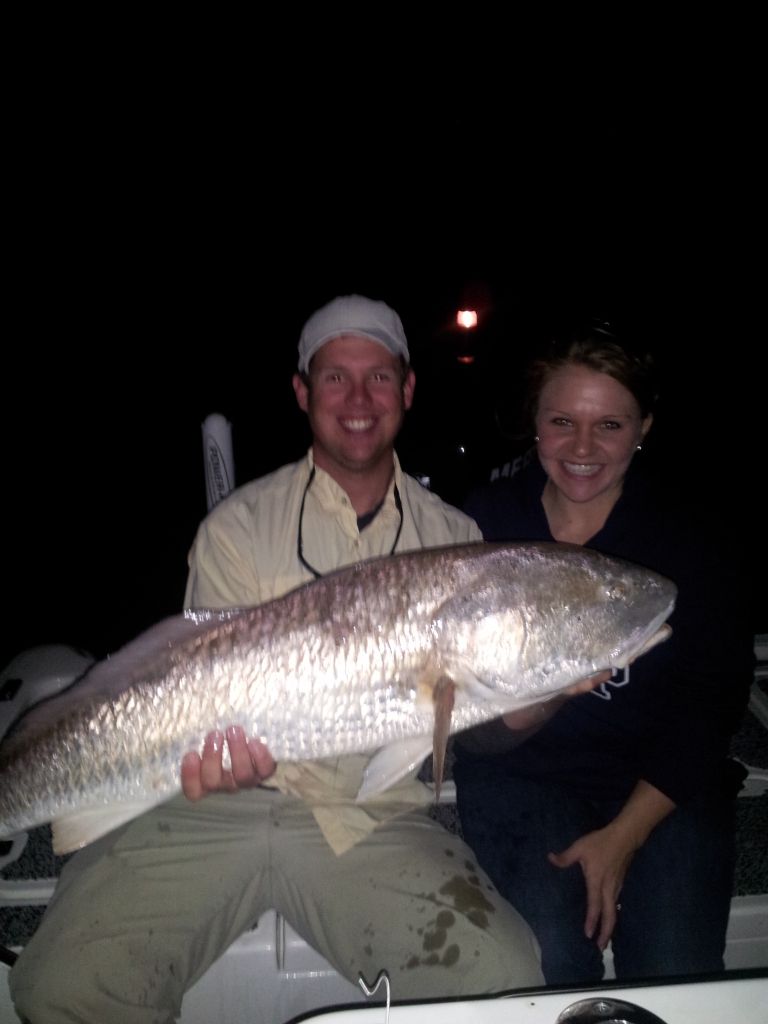 I couldn't be happier with how the Triton performs and I will definetely be posting more on here now that I have the time to get out there again. And, as always, Tight Lines!
Final Point Charters
Specializing in Offshore/Nearshore/Backcountry trips in the Lower Keys
Come fish the World Famous Lower Keys and see what all the hype is about!
Check out our website for rates and booking information.
772-584-1239
[SIGPIC][/SIGPIC]