Home
›
Southeast General Fishing & The Outdoors
1-27 SLI Offshore Fishing Report
Shoeless
Posts: 2,110
Captain
My cousin Erin and her boyfriend Bob came down from NC to visit for the day and there was an opening in the weather, so I offered to take them offshore. Neither of them has been offshore fishing, so everyone was very excited.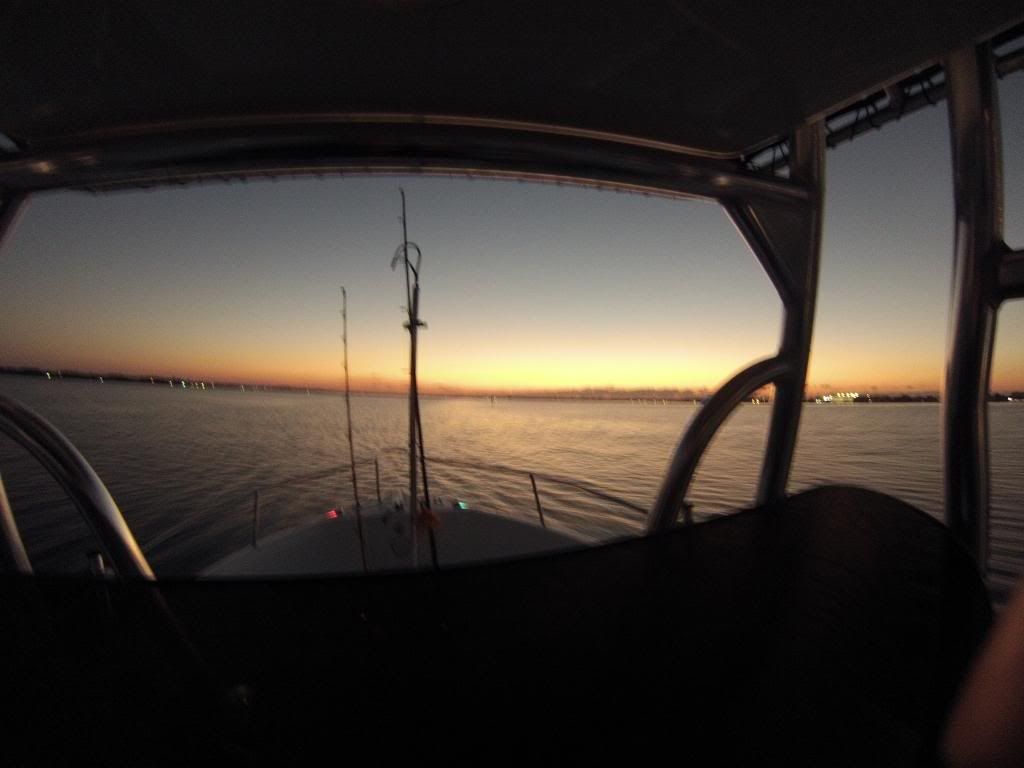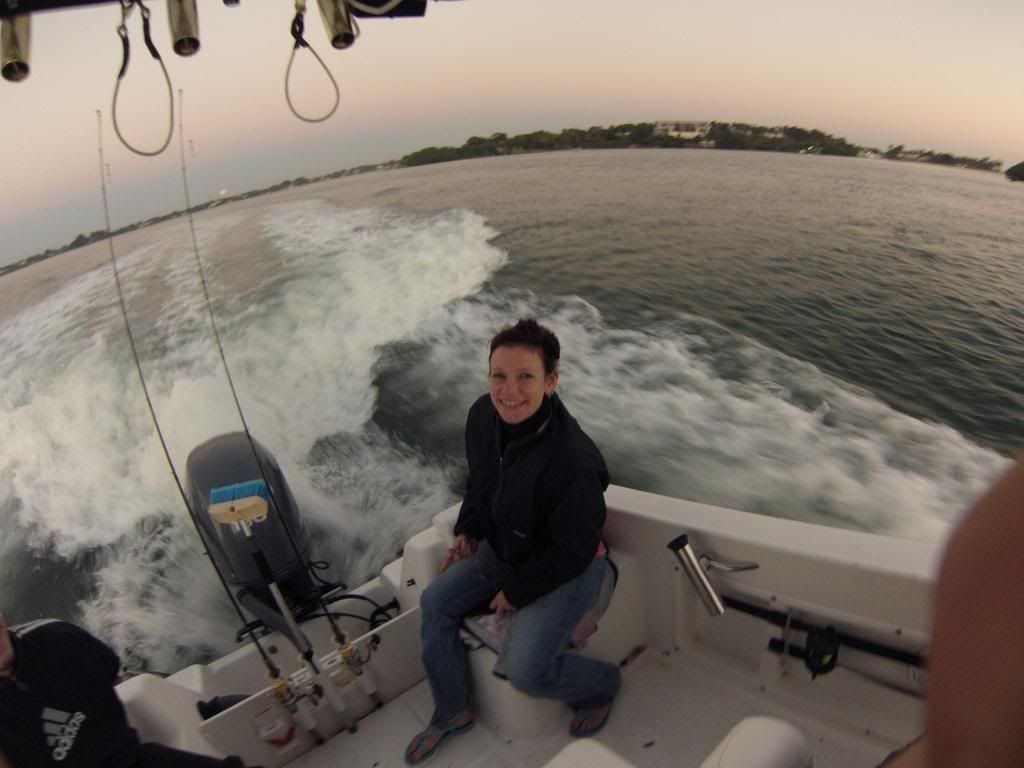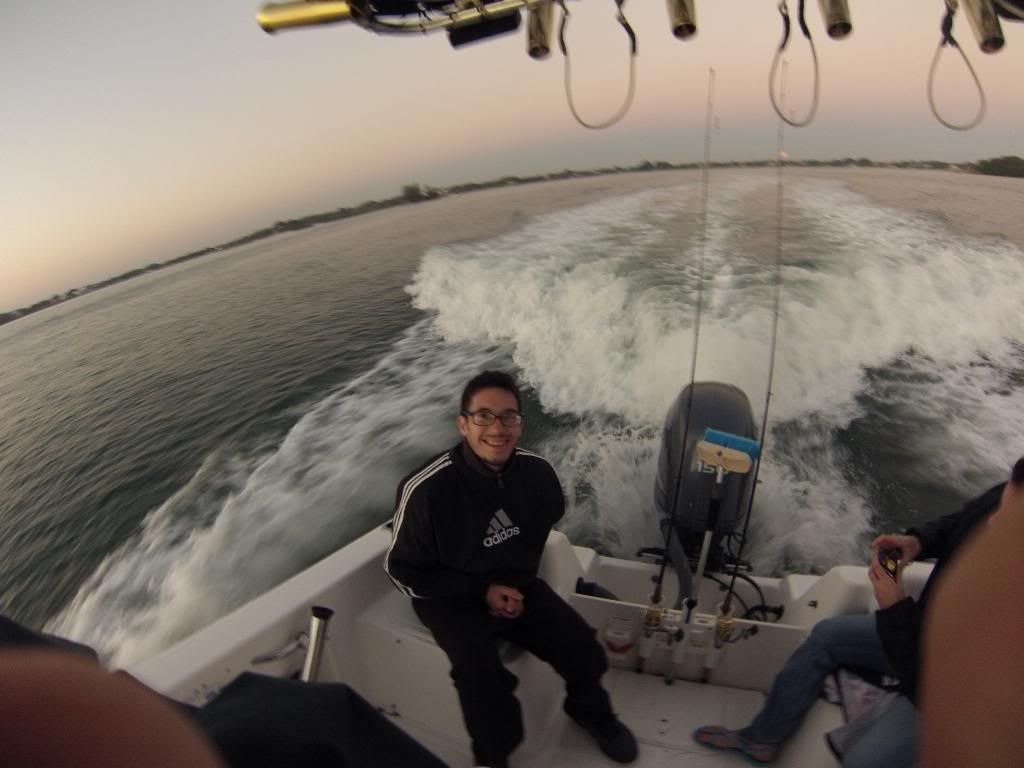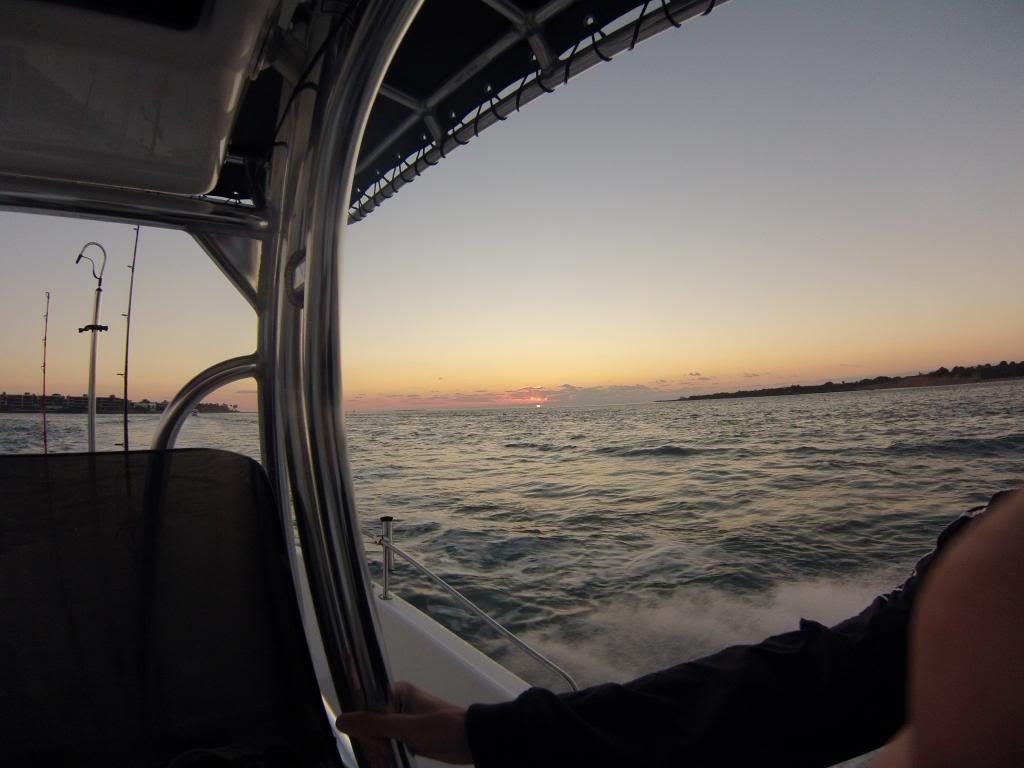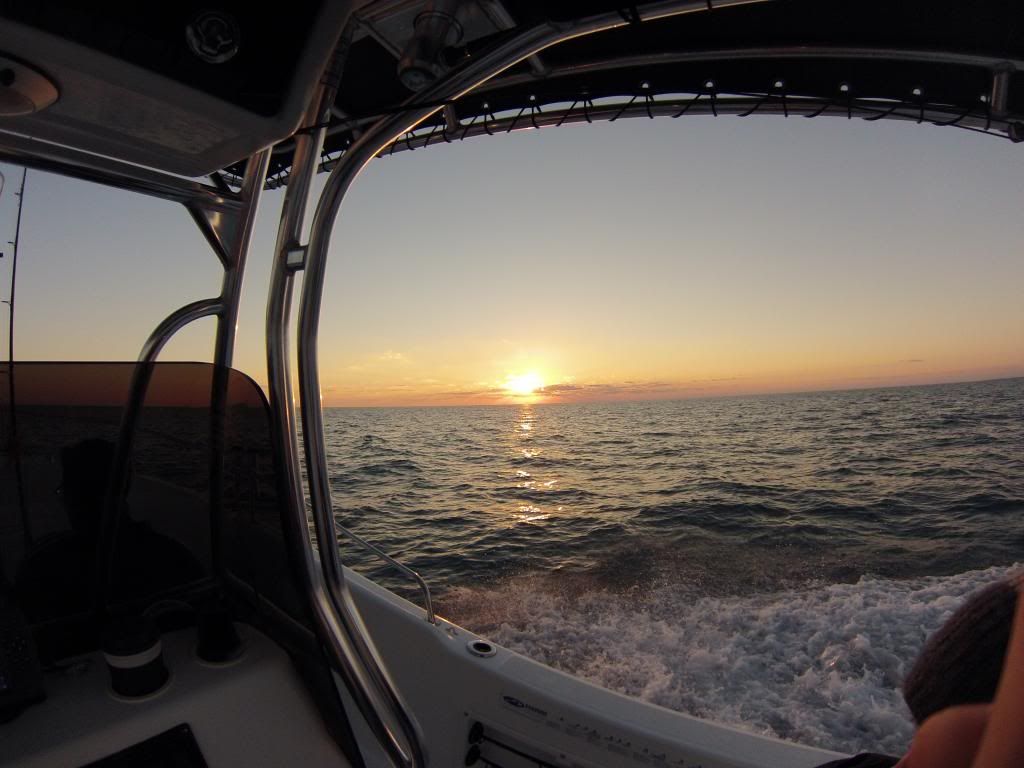 Plan was to clear the inlet and hit a few bait spots early and see what we could work up. I hit the NE bait spot, BS, and Shrimpers with nothing to show for it, so I decided to hit the troll. I worked a solid weed line in 50 ft. south of the inlet pretty heavy, but couldn't scare anything up. Moved out to 150 ft and started to work north in scattered weeds.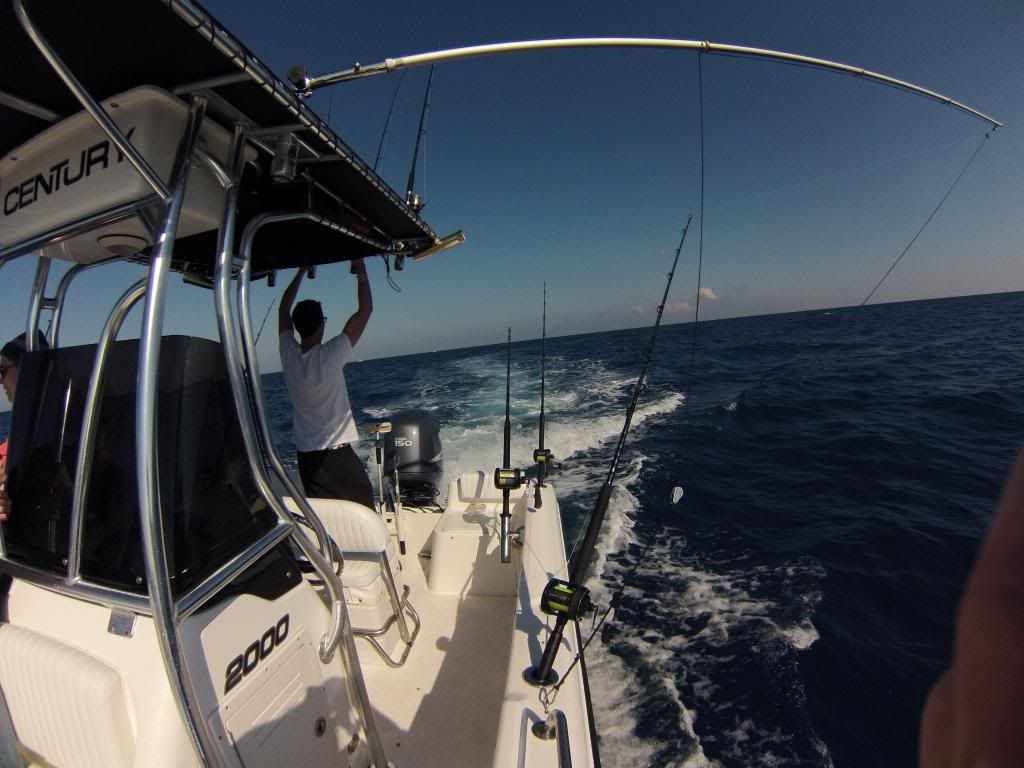 Before long, bam knockdown and its Bob's first dolphin!!!
Pretty soon after Erin hooks up.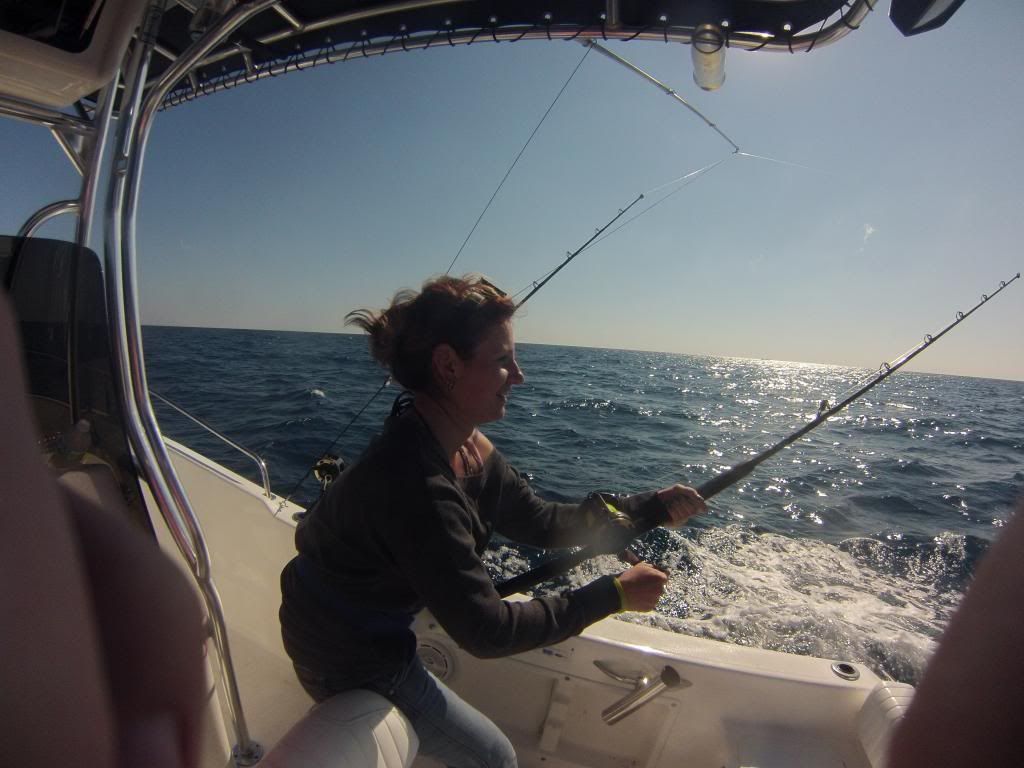 I decide to switch it up and hit a few bottom spots as the wind kicked up a bit.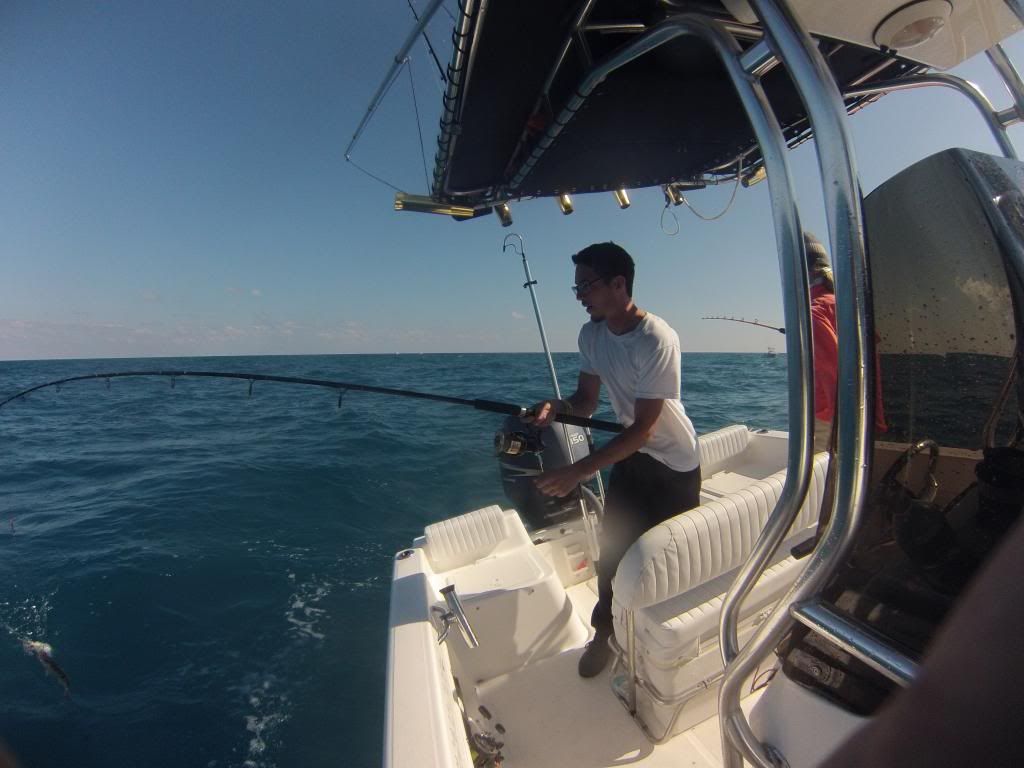 We scoop up about 25 short Black Sea Bass.
Lana hooks up looking for some snapper with her new rod.
She pulls in a nice size Lane Snapper.
Some random shots.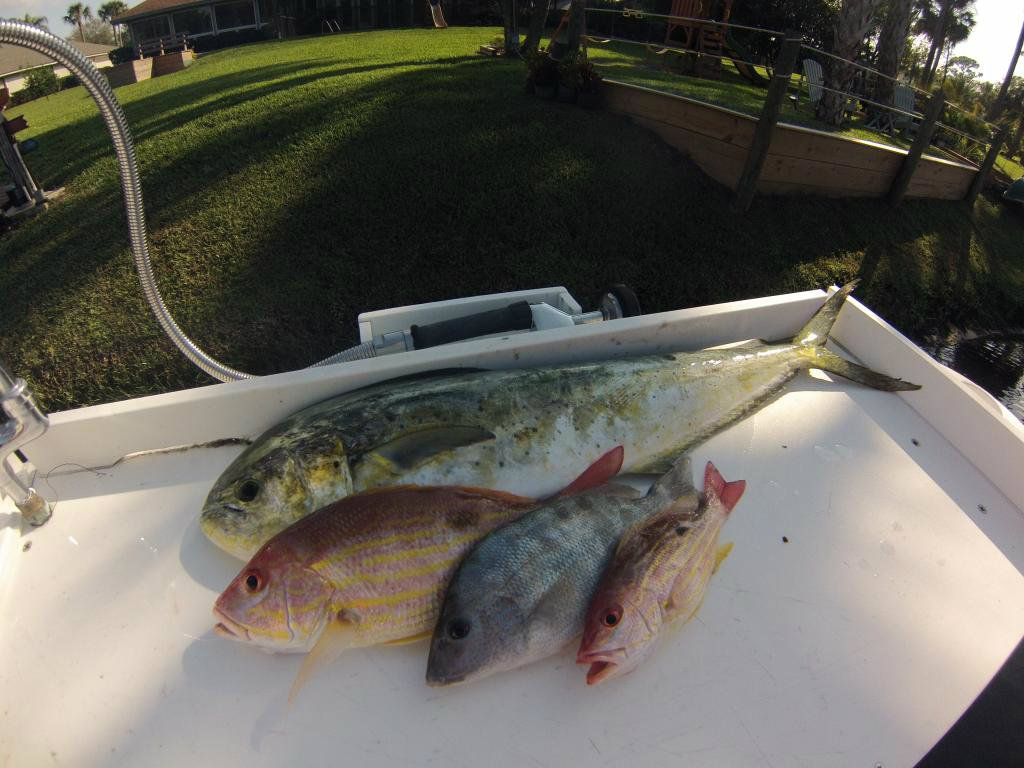 And of course the food shots.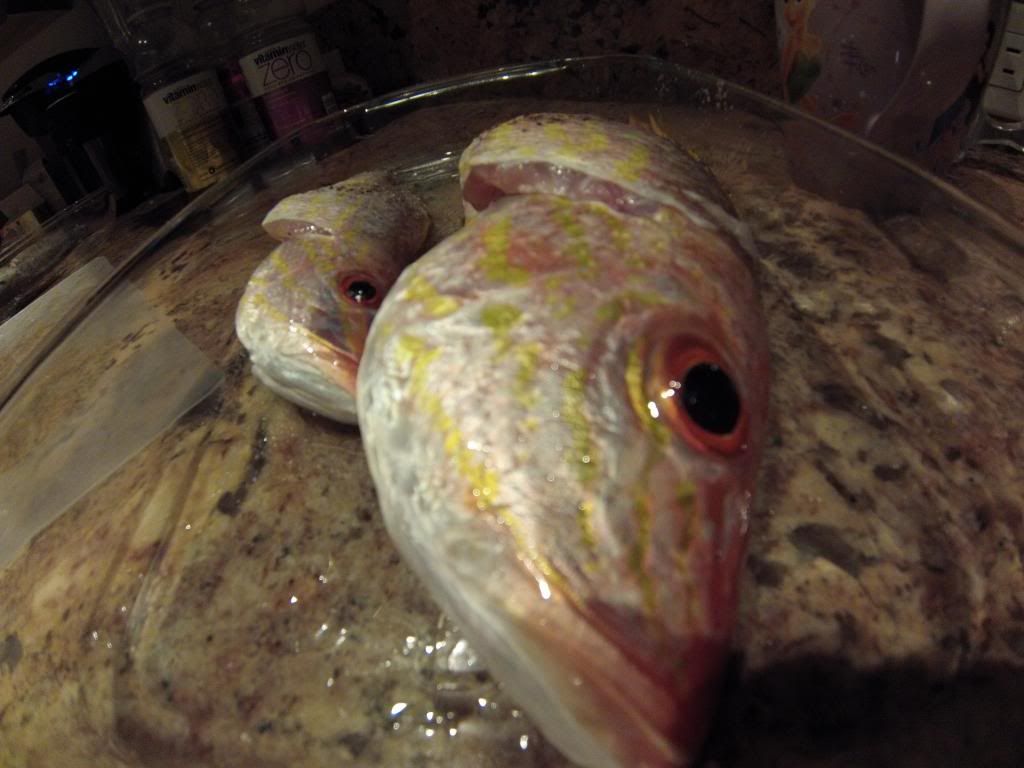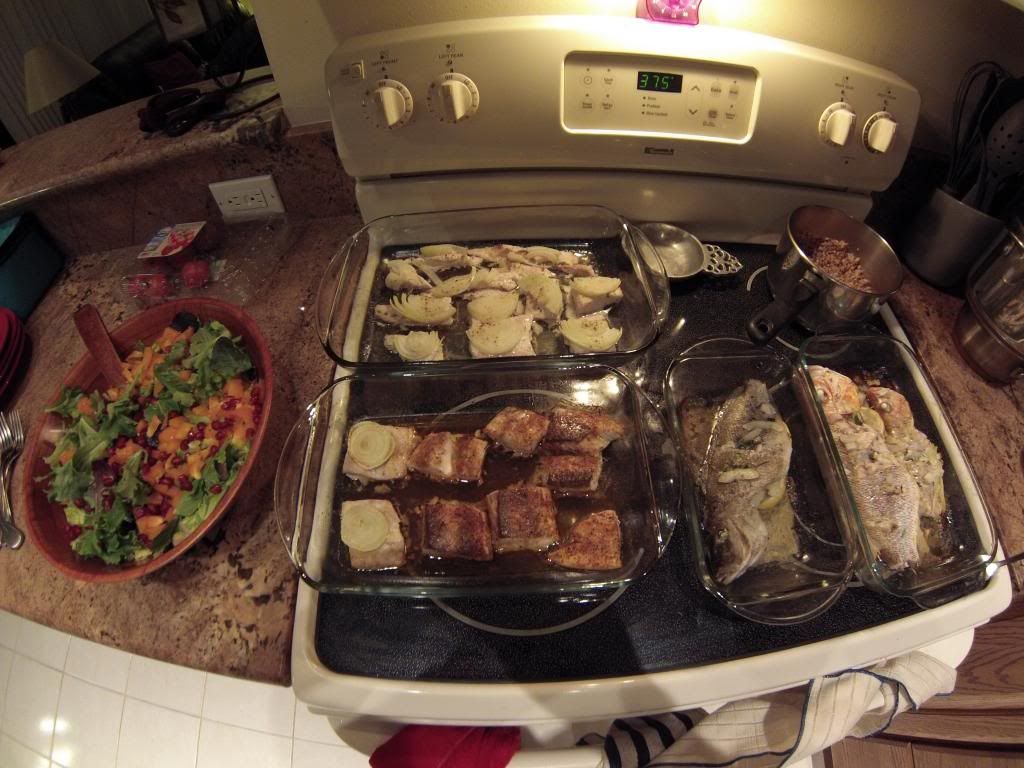 [SIGPIC][/SIGPIC]