Home
›
South General Fishing & The Outdoors
A little biscayne bay action 1/8
Gettin' Jiggy!
Posts: 203
Officer
Fished with Joel (flatsstalker) yesterday. Started the day stalking the most elusive species on the flats, lol, the sheepshead. ****, those guys are spooky in shallow water, we couldn't get them to eat our skrimps. So, we moved onto some snook and found many, but didn't get the right shots on them. We had two fat snooks come out from under the mangroves and nose Joel's lure, but they saw us and turned back for the bushes. Awesome sight, though, that's what happens for poling too close. Joel had the hot hand with the trout and snapper after that, then I moved to a little tarpon hole and we got one each.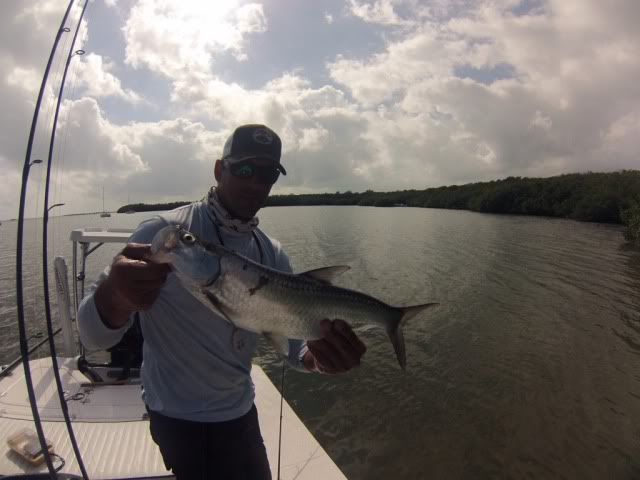 Then we hit up a few more spots that didn't produce more than jacks, so we moved on. In the horizon, I spot some pelicans crashing bait so we made the run, lucky we did cuz there was a mother load of pilchards...I looovvvee pilchards! Anyway, a few throws of the net and the well is blacked out, and on to the next spot. I tell Joel about some gag grouper up in a foot of water and he's a little skeptical...first we got a few decent snapper to take home, then this one overhang in the trees produces a few snook...and then the grouper comes out to play, and definitely made Joel a believer!! Lol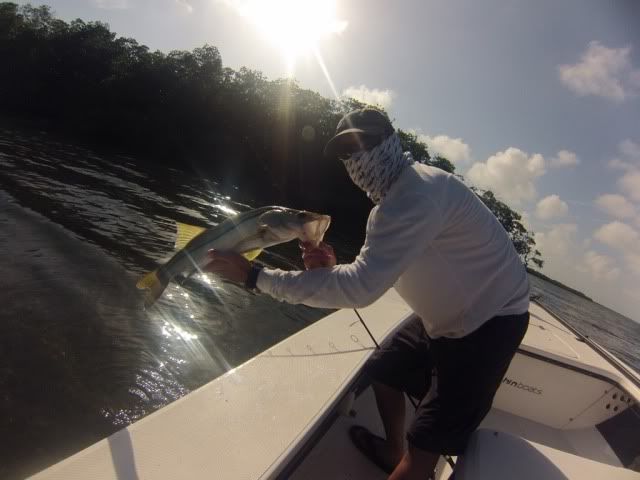 Joel's new gopro in action...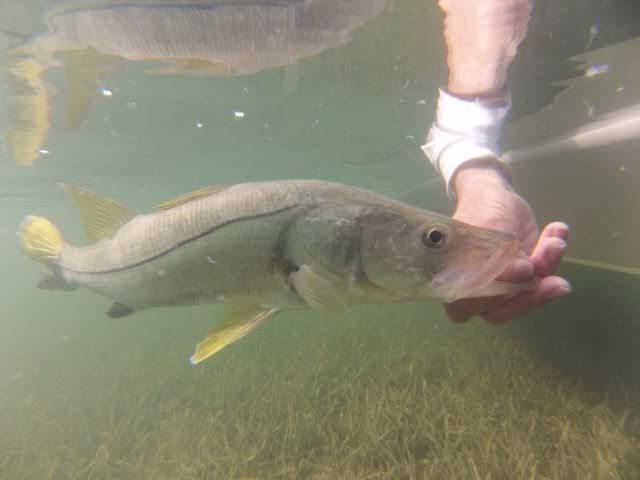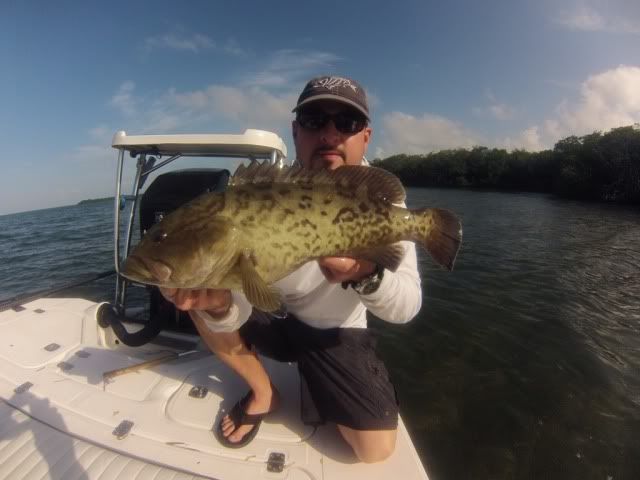 We finished of the day with some more rod bending on some fat jacks and finally called it a day. The water is as warm as it could be for wintertime in south fl, and the bait is around, so go out and get ya some! The bite is on!! Til next time, tight lines...