Home
›
Northeast (3 Forums)
›
Northeast General Fishing & The Outdoors
Black belly hunting St.Augustine
redpro
Posts: 102
Officer
Been black belly hunting out of st.augustine for the Rocked Up Grouper Challenge and managed to find a few that got us to first place! Some long days on the water, though battles, lots of broken gear :bangheadand tons of lost fish but we managed to pull through with a win! Fished everywhere from 40 to 50 miles outta St.augustine and had to work hard to keep away from the snapper!
Sure sucks cussing a 25 pound snapper coming to the boat....
Most fish caught on big live grunts or pinfish to try to fend off the snapper, although bostons worked well too.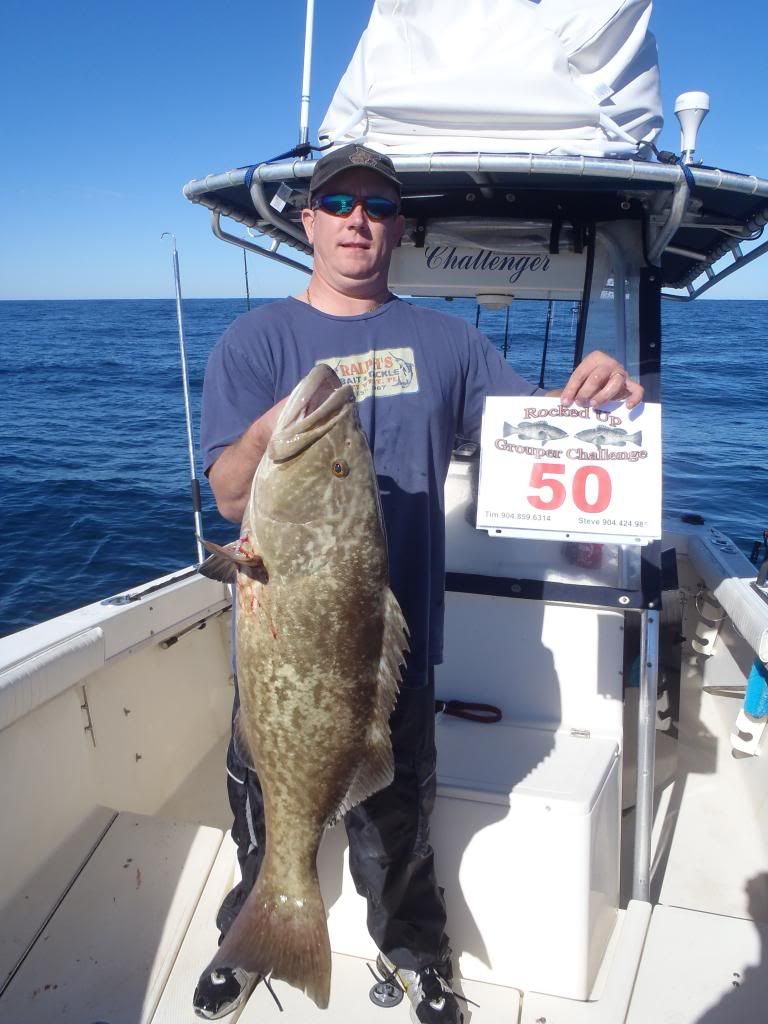 first day warm up nice 30.9 lber nice start!
Day two managed to get a little bigger(36.77lbs) after missing a few studs that prob would have been over forty! Starting to get back into the swing of this whole grouper thing but no real black belly yet...
Day 3- Last and final! All In! Gotta get the big one, chasing for first! Hit it hard and early the morning started off terrible! Went 0 for probably 8 on studs! Busting line, pulling hooks everthing was going wrong! Decided to beef up our game to the bigest stuff we had on board and go deep! Decision paid off!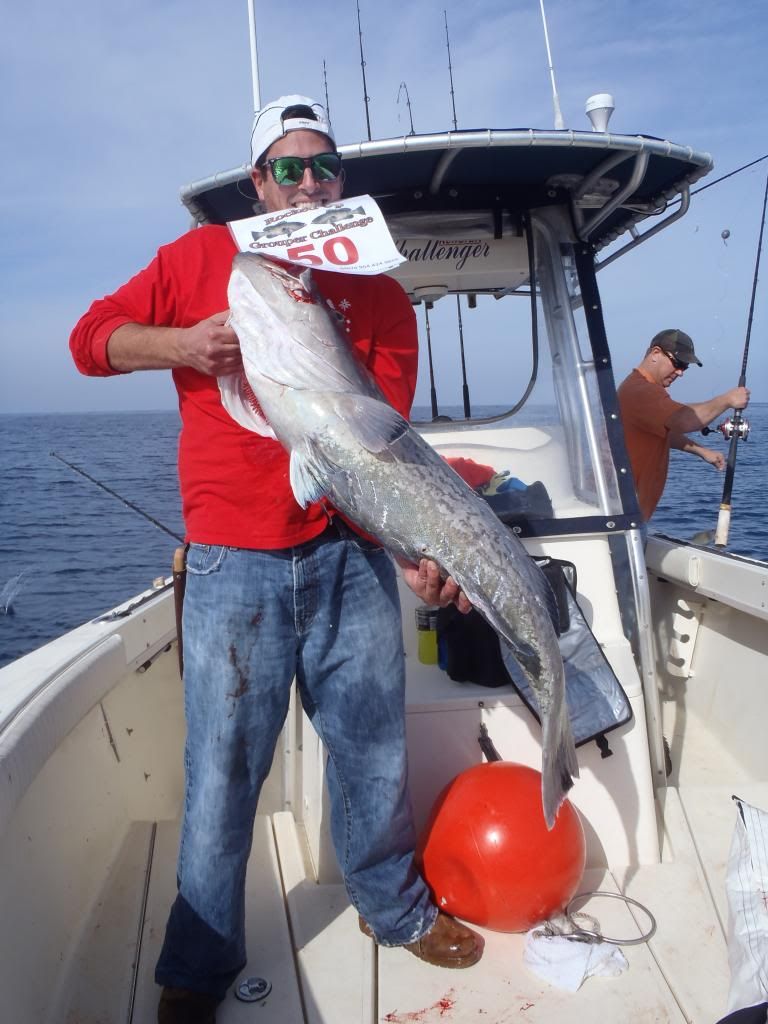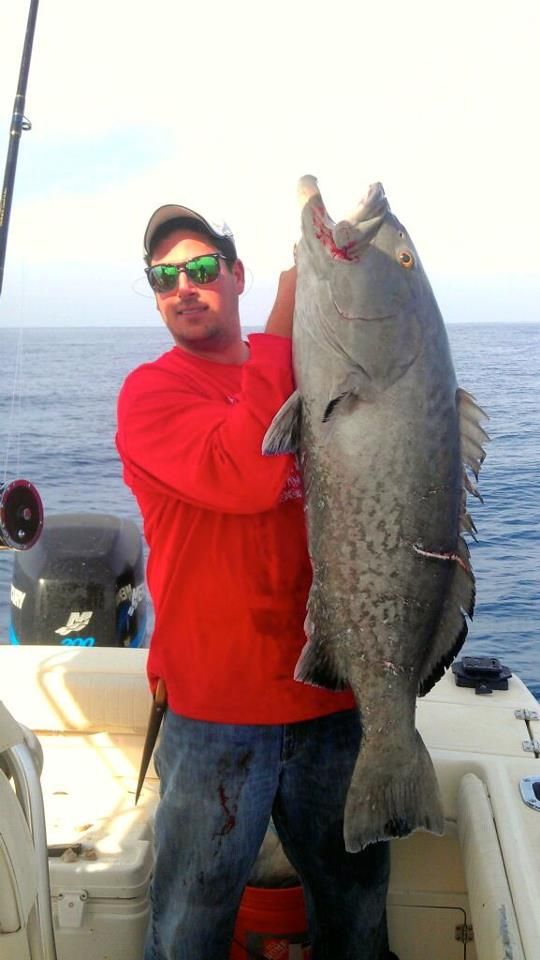 Black Belly! (41.03 lbs!!!)
Only problem is he got chased up by a huge tiger shark:banghead! We reeled and pulled as fast as we could but the shark still managed to gash him a little. Not knowing the fine detail of the tourney and if they would except the fish or not we pushed on a little longer and to see if we could get a clean one. We were throwing back 30 lb fish at this time and all of a sudden we hear BANG! Look up front and buddy is hooked up and his rod has exploded! Manages to reel up our back up plan with one eye left on his rod! :hail Head to the hill feeling slightly confident!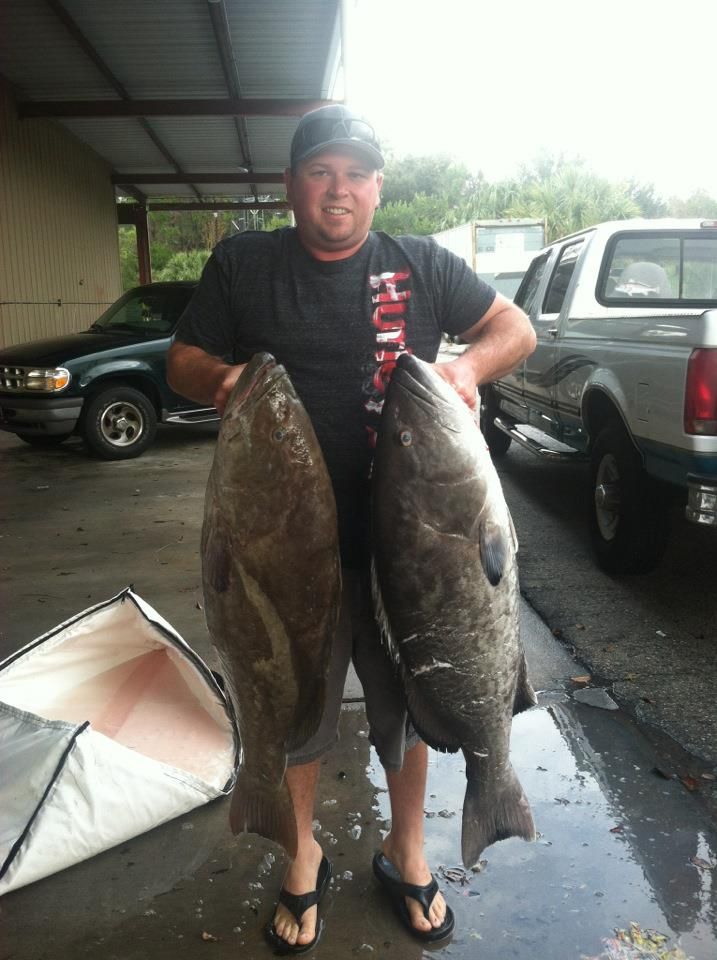 Winner weighed in at 41.03lbs and our back up plan weighed at 38.8 lbs won with either! Great three days on the water! Glad weather made a few holes for us to be able to fish! Great tourney look forward to doing it again next year!
2005 Sea Pro SV2100 "Box Stuffer" :fishing