Home
›
South General Fishing & The Outdoors
Everglades Flamingo report, 31 July
lemaymiami
Senior Member
Posts: 4,804
Captain
We've been down at Flamingo day after day these past two weeks, working the coast from Cape Sable up to Lostman's River. Like the weather, the fishing's been hot most days (so, unfortunately have the mosquitoes...). I'll keep this report mostly brief and let the pictures do the talking...
[img][/img][img][/img]
More than a few very nice gag grouper now in and around rivers... Most are striking jig and worm combinations on fairly light gear. This 27" fish was released to fight again by Dave Menton, a local angler making the transition from bass fishing to the salt.
[img][/img][img][/img]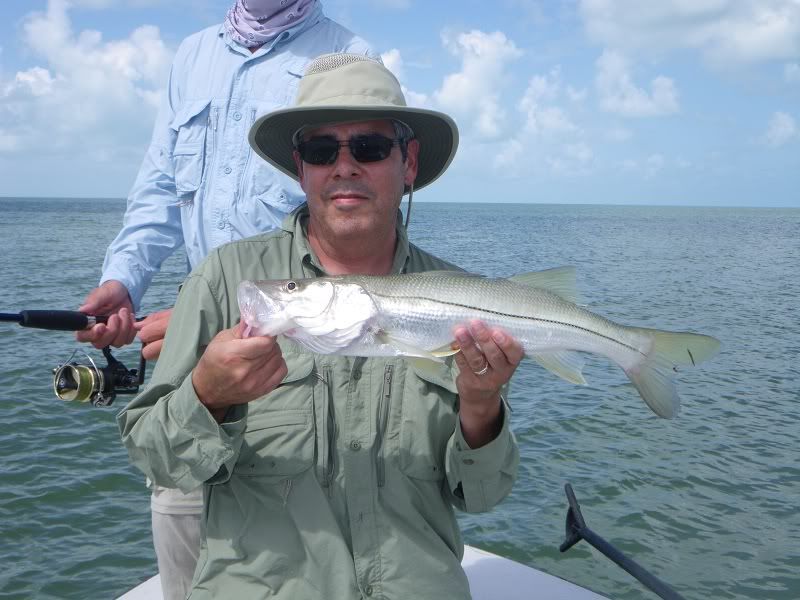 [img][/img][img][/img]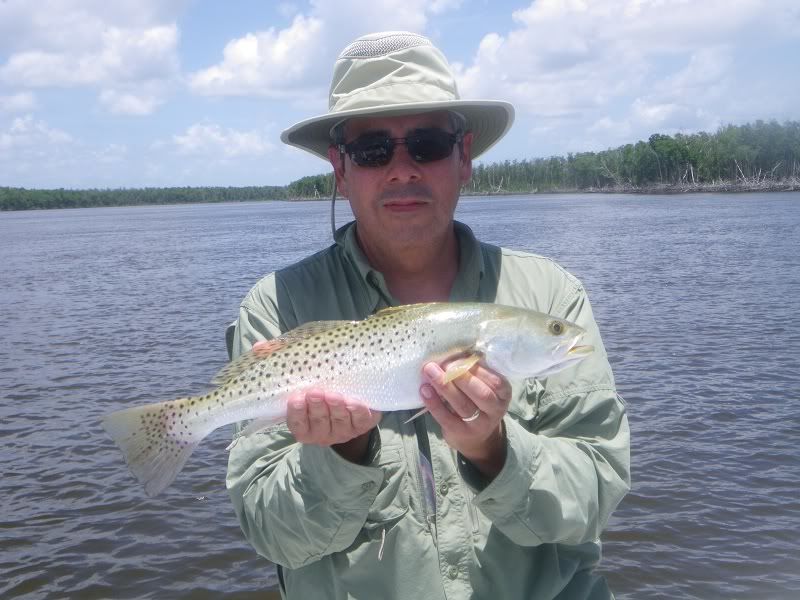 Lots of these now... all on small lures or pinfish... local angler Walter Ceballos, with his grandson Clint.
[img][/img][img][/img]
14 year old Clint with his first snook - it weighed right at 10 lbs and was released very carefully.
[img][/img][img][/img]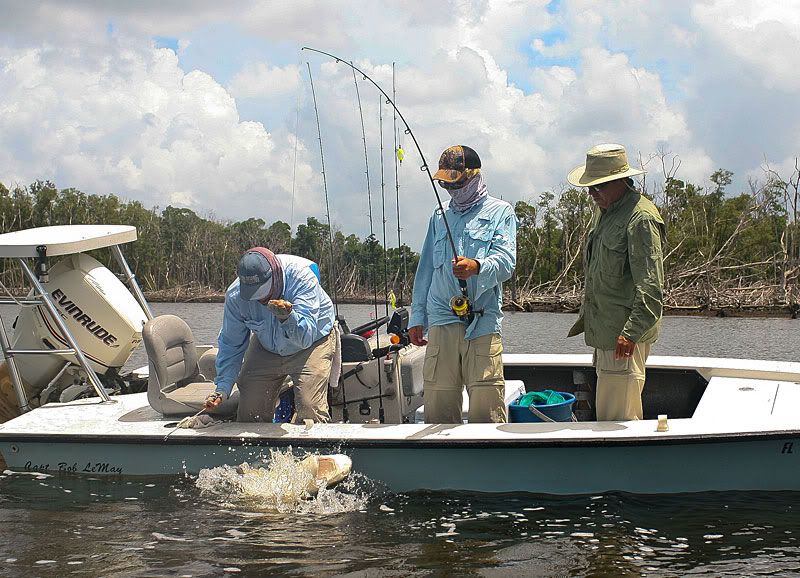 This small lemon shark absolutely did not want to give the hook back, young Clint again... thanks to Capt Jan Lemieux and his angler for the action shot...
My last day on the water was last Friday, tarpon fishing with skilled fly angler Joe Huggard from Luxembourg... He jumped two fish from 70 to 80lbs, bringing one to the boat so quickly I didn't have the time to get the camera in position. The really good news about the tarpon is that the first of many large schools of fish are in and feeding along the coast. The giant tarpon action, when the weather co-operates will just get better and better for the next two and a half months. They've spawned and now returned to feed up for the coming winter.... Tarpon heaven when the conditions are right. These fish are hungry and not at all fussy, they'll even bite the fly so close to the skiff that you get a shower along with the bite....
Tight Lines
Bob LeMay
(954) 435-5666