Home
›
Big Bend General Fishing & The Outdoors
Suwannee Offshore 12-8-12
Chesapeake troller
Greenhorn
Posts: 76
Greenhorn
Joining me was neighbor and good friend Dave Perry on a trip offshore Saturday to take advantage of a good bite and forecasted 10 knot or less winds and 2 foot or less waves. Well at least they got the wind sort of right:banghead Heading out it was heavy fog and 2 to 3's with mainly the "3" part so will was rough to go out and tough to anchor up. We fished several spots in 60 foot and finally at noon the group started to hit. Our luck changed with this little guy deciding he wanted a piece of squid and came up to see us: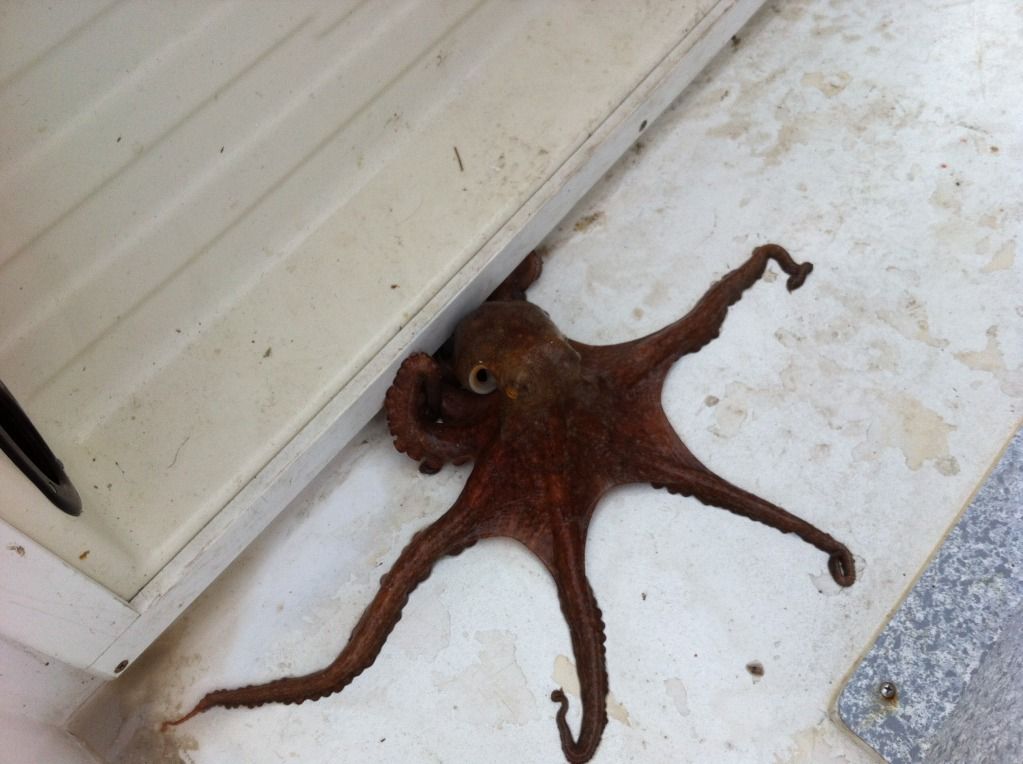 Me getting a close up of Octopussy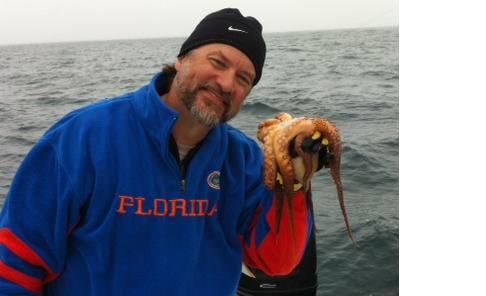 Few minutes later on a piece of the aforementioned vistor Dave scored on this 25 inch fire truck: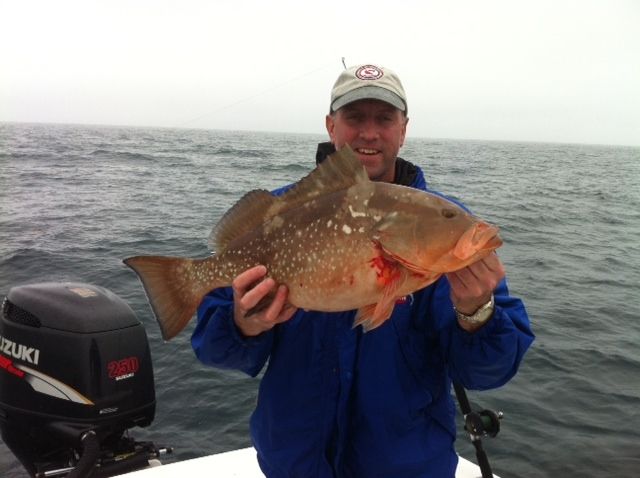 Dave was the hot hand with the Group this day, this nice Gag came up to visit on a piece of salted Threadfin (Herring Jerky):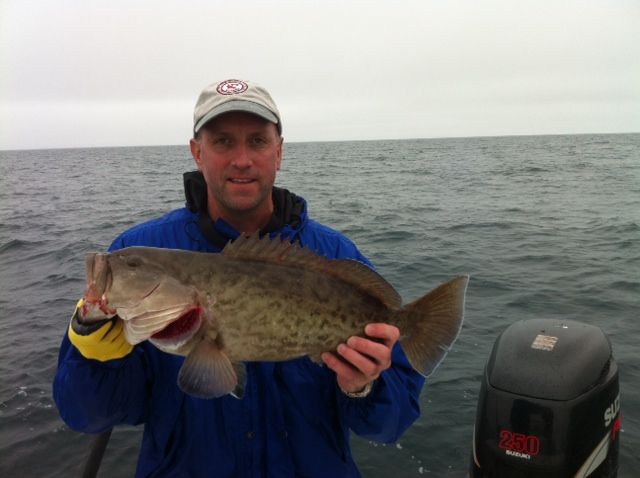 Day was a Grouper focus so the little guy bag was small but we could have brought home three times this number, I have a church fish fly next month so I will need to start keeping some more: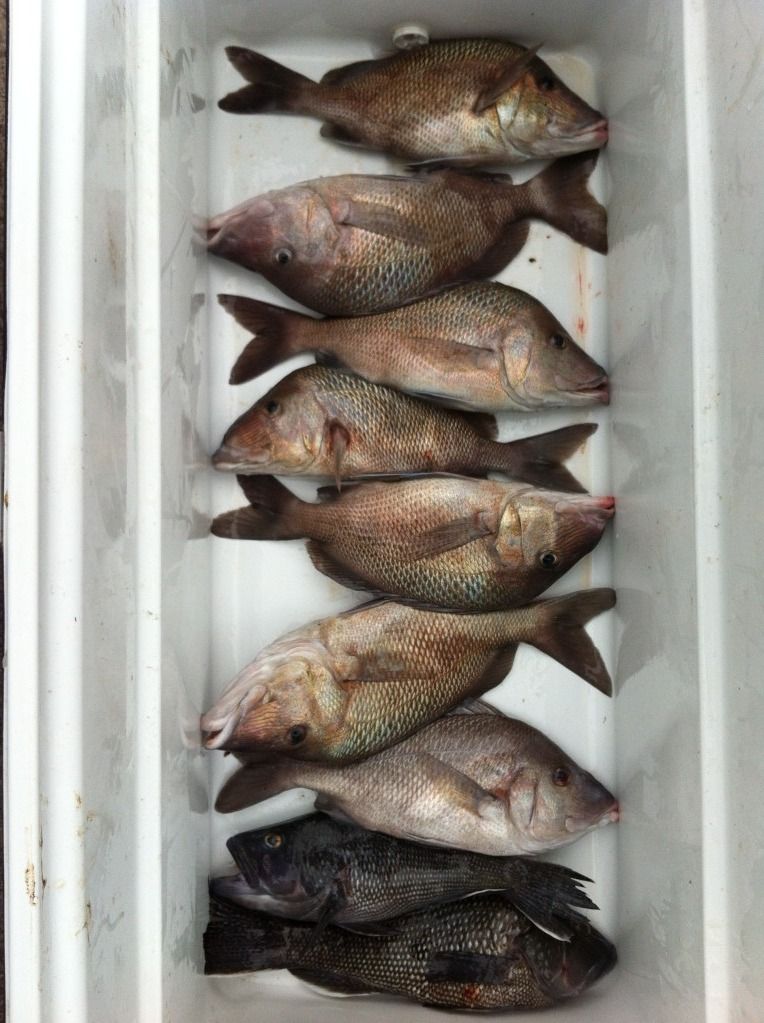 I love this shot, this RG is a pig! :wink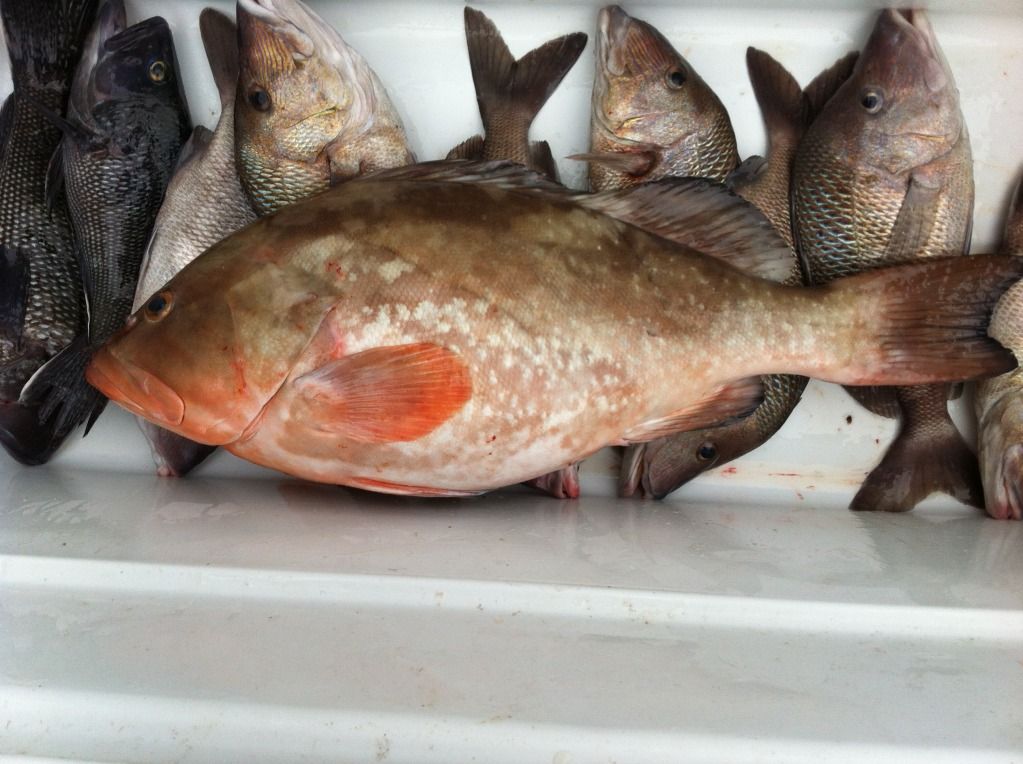 Bait of the day was Octopus and Herring Jerky. Sharks were manageable, I did have two rigs messed up but nothing like earlier in the week. Flying teeth was not as bad but bad enough at the dock. On the conditions, it finally did calm down around 3 and the run in was manageable, by the time we got to 10 miles out it was calm, at 5 miles slick calm.
Only saw four boats all day on the water, did see a few inshore guys in the river but everyone is saying the trout are out of the creeks and back in the GOM.
A week away on business for me and then this coming weekend I am putting together our outdoor stage for a Christmas Eve service so not sure I will be on the water for at least a week...:mad Hope somebody is getting lines wet!
CT