Home
›
Northeast (3 Forums)
›
Northeast General Fishing & The Outdoors
Slaying the trout with Sureset Jigs!
arunram
Posts: 1,628
Captain
I had an absolute blast today fishing with Eddie (Lightackleking). I haven't fished in about 3 weeks and wanted to go fishing so bad. We both fished from our kayaks in some creeks and caught over 50 trout with the biggest to 23" and we both had our limits easily. we could have easily caught 100+ if the wind wasn't so bad. I only caught trout while Eddie had his slam with flounder and reds too. D.J cabler joined towards the end of the trip and he caught a whole bunch of trout too.
Eddie is the best trout fisherman I've ever seen. After we lauched, before even I made my first cast, he caught and released 3 trout! He uses a 500 size reel with 2lb test and absolutely slays the trout on it. I probably would snap the line just casting a 2 lb mono. Today I could see why he is the jaxkayak Slam winner last year and catches so many fish, he is very SKILLED. He was very kind to show me his tactics and in no time I was catching 'em too. I can catch reds and flounder but trout is something I have never chased and today I'm a new addict to trout fishing with arties!
Guys, I usually never recommend any products unless I'm absolutely pleased with. All you jig fishermen, you got to give Sureset Jigs a try. They are sharp, sturdy and very well made. Brown's and Rick's has them.
Here is the picture of my limit.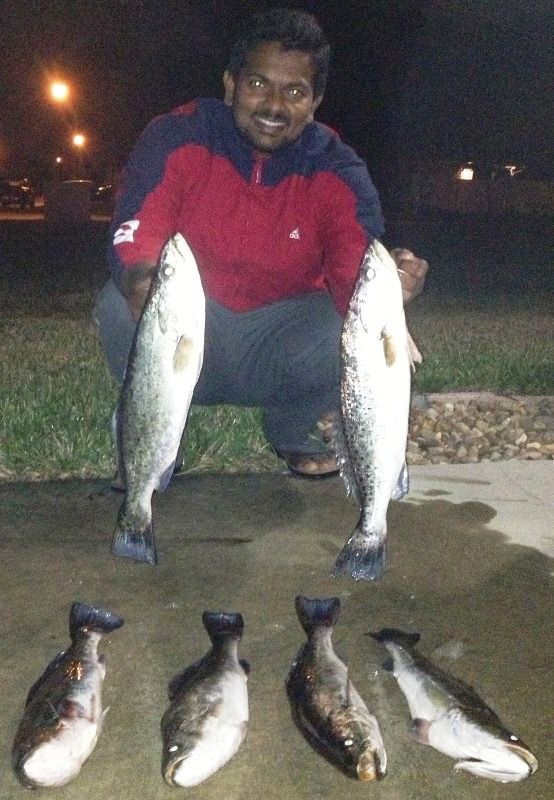 Eddie and I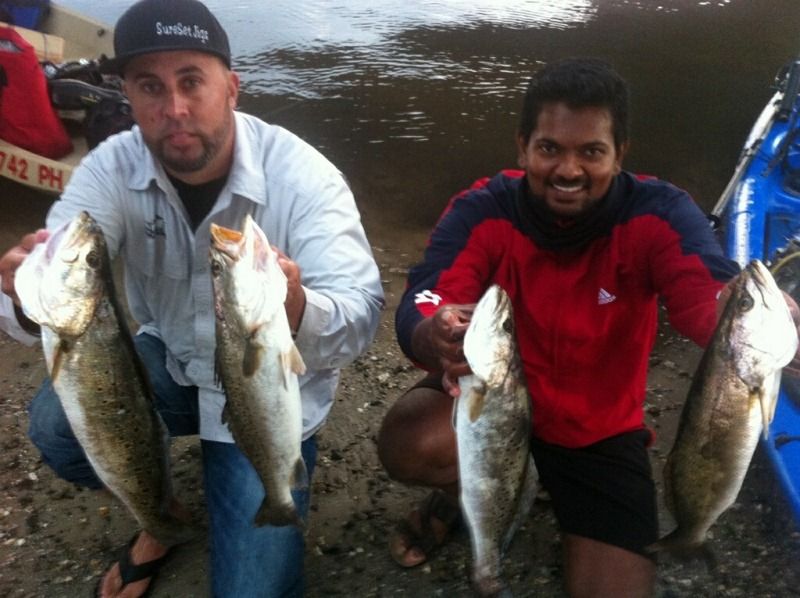 Here is a picture all lures i caught trout on. All lures except the DOA shrimp were paired with 1/8 oz or 1/16 oz sureset jigs.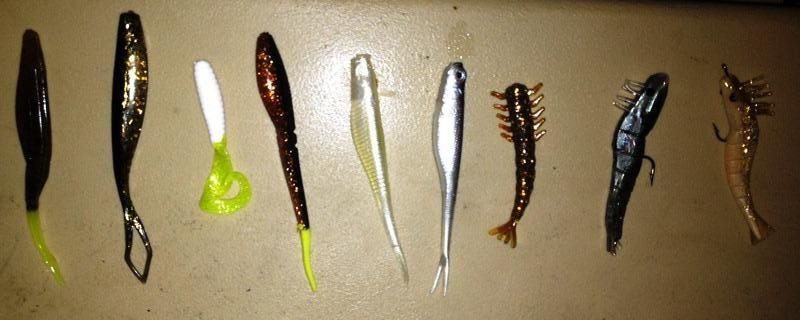 Arun.