Home
›
East Central General Fishing & The Outdoors
Mosquito Lagoon Fishing Report November 2012
Cavanaugh68
Posts: 539
Officer
November 19th, 2012 Mosquito Lagoon Light Tackle Fishing Report
Well it has been a trying year in many aspects however the great fall to winter time inshore flats fishing has arrived here in east central Florida on the Mosquito Lagoon and the Indian River. The backcountry waters of the north Indian River Lagoon system, the Mosquito Lagoon and all of the waters connecting these here in the Titusville, Cocoa Beach, New Smyrna Beach, Oak Hill and Edgewater areas have cleared up substantially. It looks as if the algae bloom that had occurred has dissipated tremendously here. I would say that things are back to normal or close to it, at least on the water.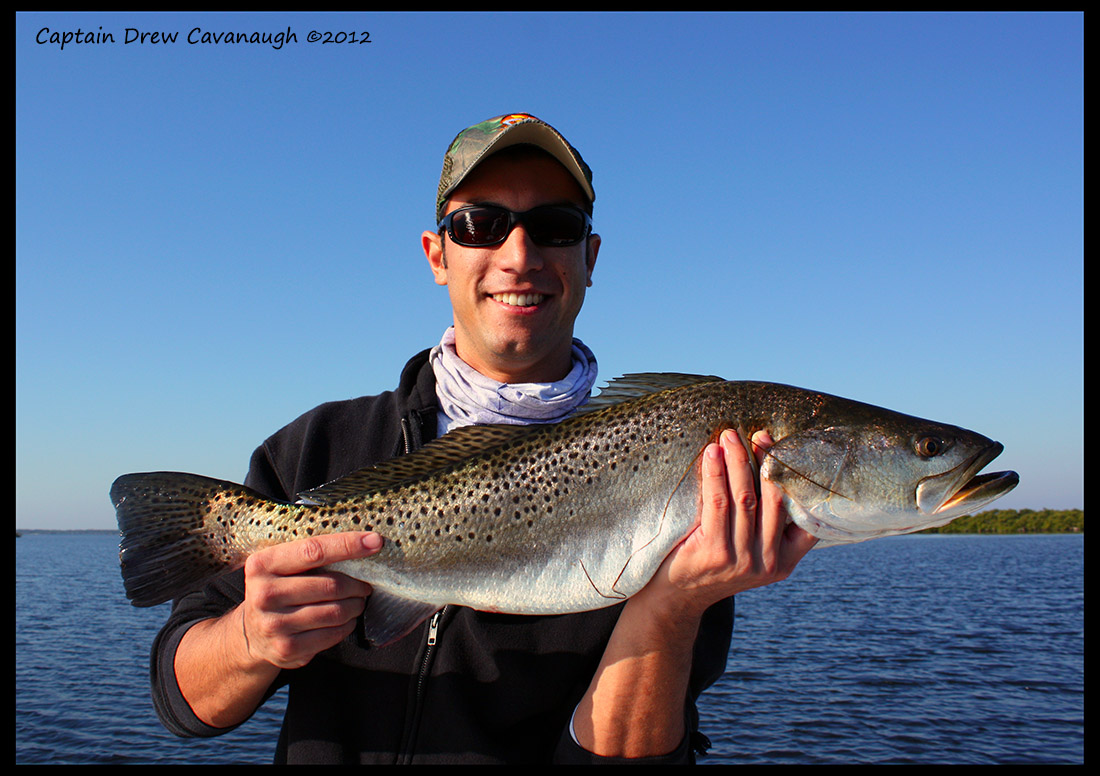 Light tackle sight fishing is at a prime right now and is improving on a daily basis. As the winter months are approaching the lagoons will begin to light up and fishing the shallow flats will be hot. This pattern will continue well into the spring time and at times is regarded as the epic months of saltwater sight fishing. There is no better place to be here if this is on you plate. Inshore light tackle saltwater fly fishing will be a main choice for numerous anglers due to the extremely clear gin like waters mixed in with the drop dead weather and blue skies that prevail here during these months.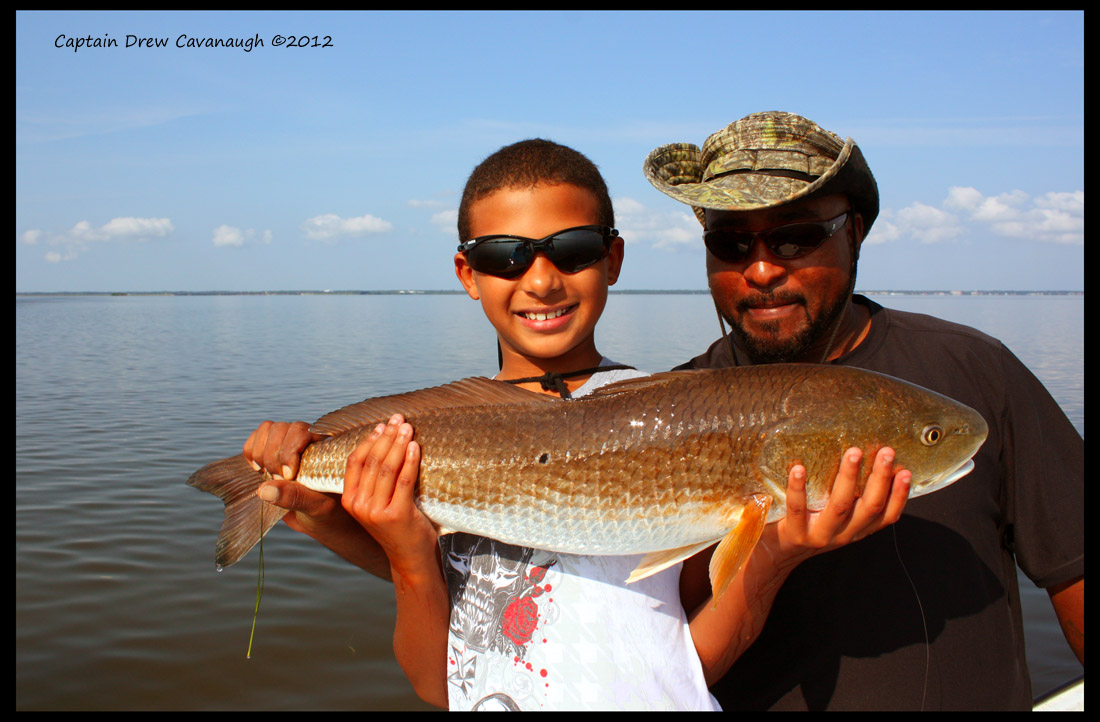 The past several weeks the fishing for redfish and spotted seatrout has just been great. At times it seemed that it could not get any better however the next day you go out it did just that. It was better than the day before. As long as you are able to get days of fairly clear skies and light winds you are by no doubt able to find fish. Just takes a little time, patience and effort, but these fish are healthy, hungry and happy to be a part of your day.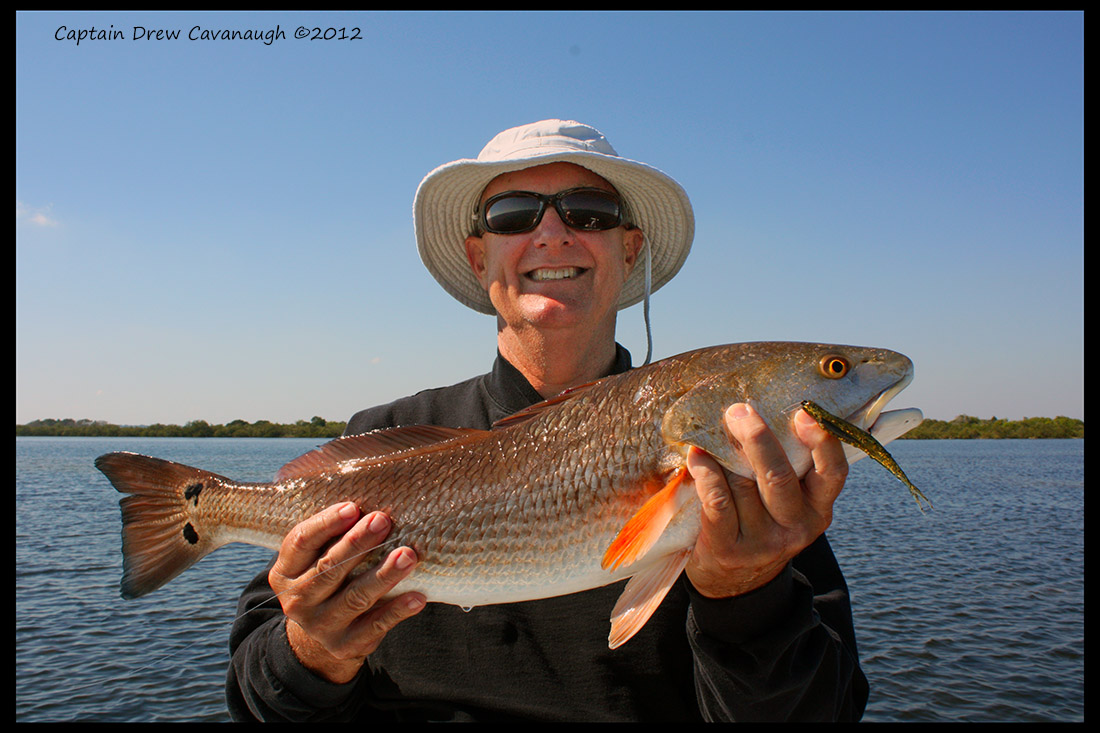 Redfish have been feeding aggressively at first light and all throughout the day well up onto the shallow grass flats. It seems they are feeding on a mixture of not only finger mullet, but it appears small crabs and some shrimp as well. Some of the choice lures and tackle selection can be the D.O.A. Shrimp, the D.O.A. Shallow Running Baitbuster or the D.O.A. CALS, one of my all-time favorites to use due to the simplicity of it. I usually rig mine with a weed less weighted hook to keep them from grabbing grass and allowing them to get an extra distance on them in the skinny water. The Baitbusters however just remember the key is to not to stop them on the retrieve, predators will say they have never seen a bait stop for them and turn away. Try this on any of the top waters you use.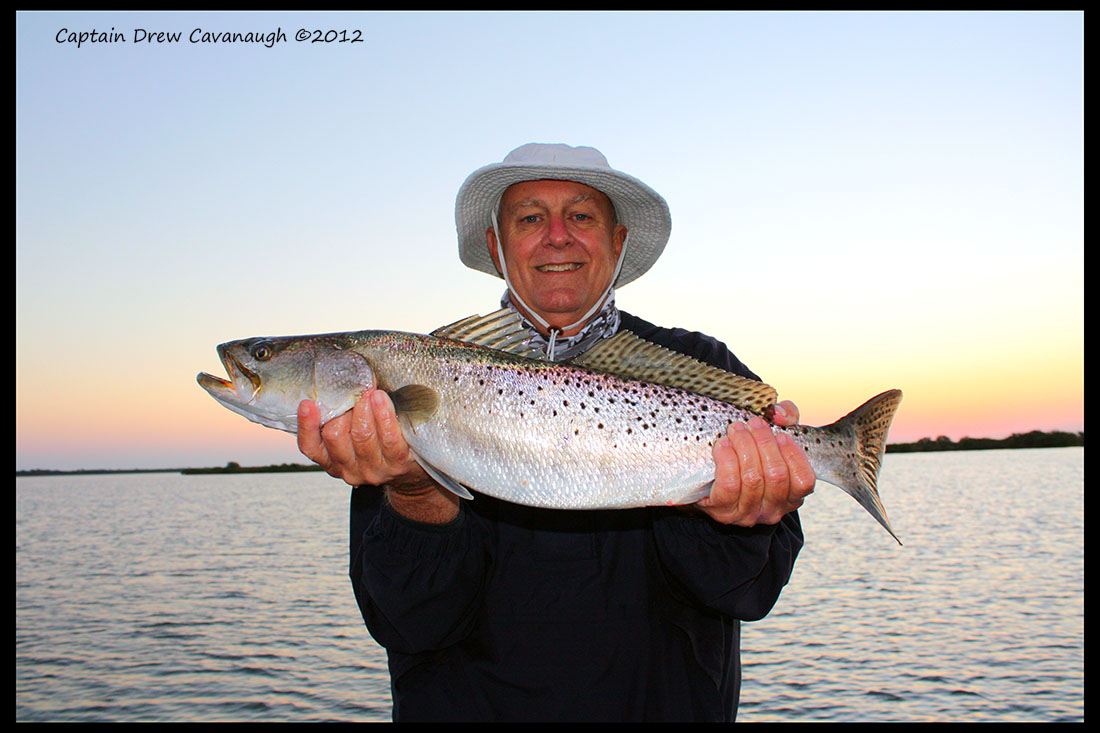 When sight fishing the flats there are a few key elements that are required for a successful day on the water, they are very simple and easily attainable if you just put your mind to it. First off is the early bird gets the worm. Do not expect to show up to the party late and get action. Do not ruin it for those that are already out there and in place before you, they make the effort and are rewarded in different ways. Should you get to an area that you were wanting to fish and another boat is there, just move to another spot, easy to do? Give you fellow anglers more than enough distance. They will do the same. I like to say discipline is a major part and etiquette. The next thing is stealth and patience. I can't express this enough. You just cannot barrel up onto these redfish or trout with a trolling motor or your engine and expect them to cooperate. Think hunting tactics because in reality this is just what this is, hunting on the water.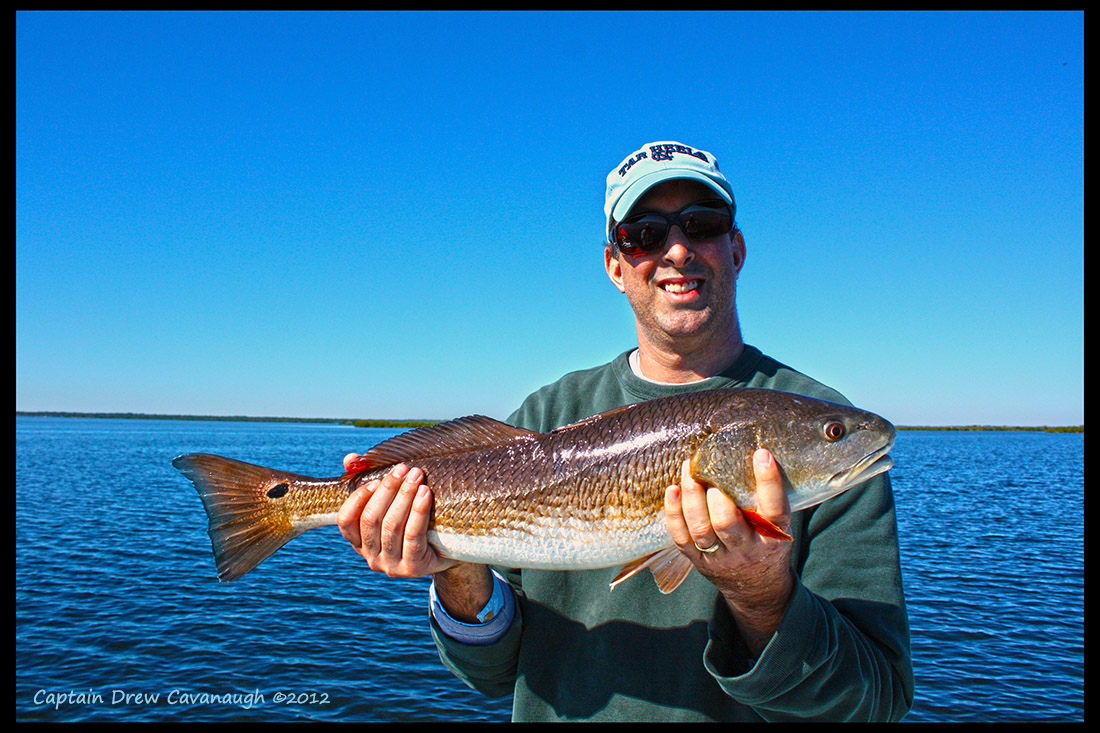 The last thing is distance and an utmost precise casting technique. You must be able to make casts at distances, not landing on top of fish, along with it being a good targeted shot. The tail does not eat. You will not be able all of the time, to throw to tailing redfish ten feet from the boat. Once in while yes, but not on every cast, it just does not work like that. Use your push pole as much as physically possible. Keep the sun at your back and in their eyes. It is a major part of having any kind of success on the water. The other thing to have is a very good pair of polarized sunglasses, copper or amber. Invest in a good pair and they will become your friend. No Gray lens and no mirrored.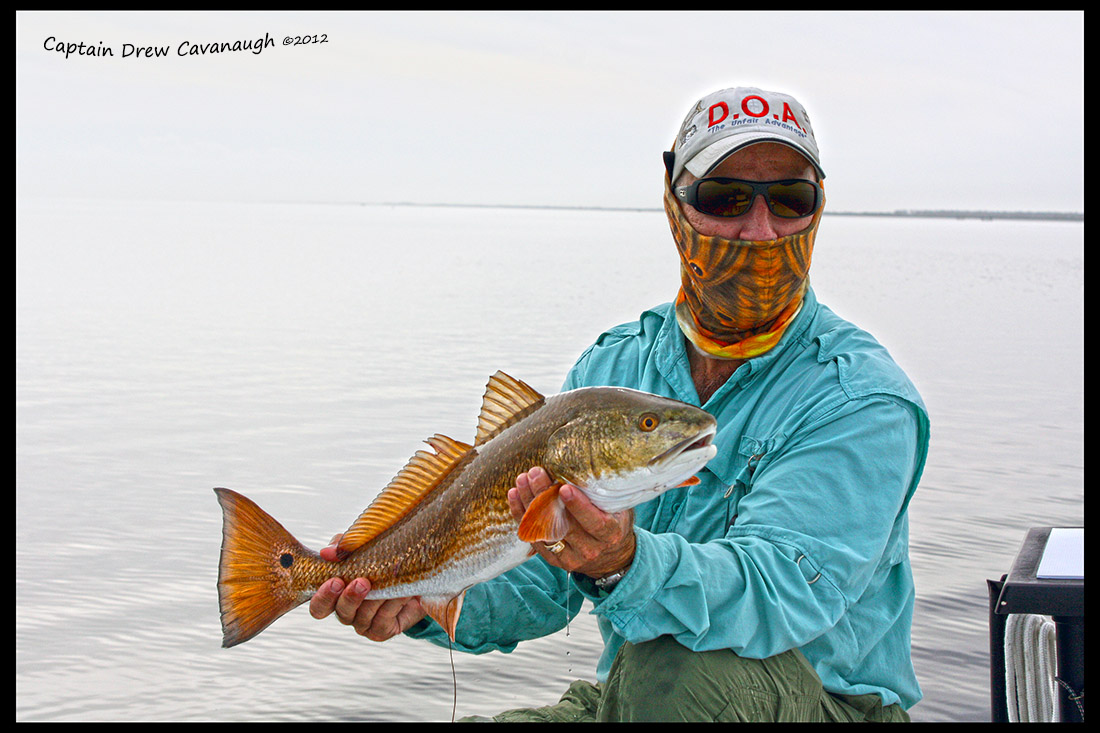 With this said your best option is to practice casting. Be able to throw at least ten feet past them with a soft yet effective presentation. It is always best to cast a million feet past a fish then to be short a few feet. You can always bring line in, you cannot let line out. Basic laws of the way our tackle works and physics. You scare one red you will scare them all. Watch for signs of life, scan areas and then figure out your approach tactic. I like to say it requires the Goldilocks effect, just right.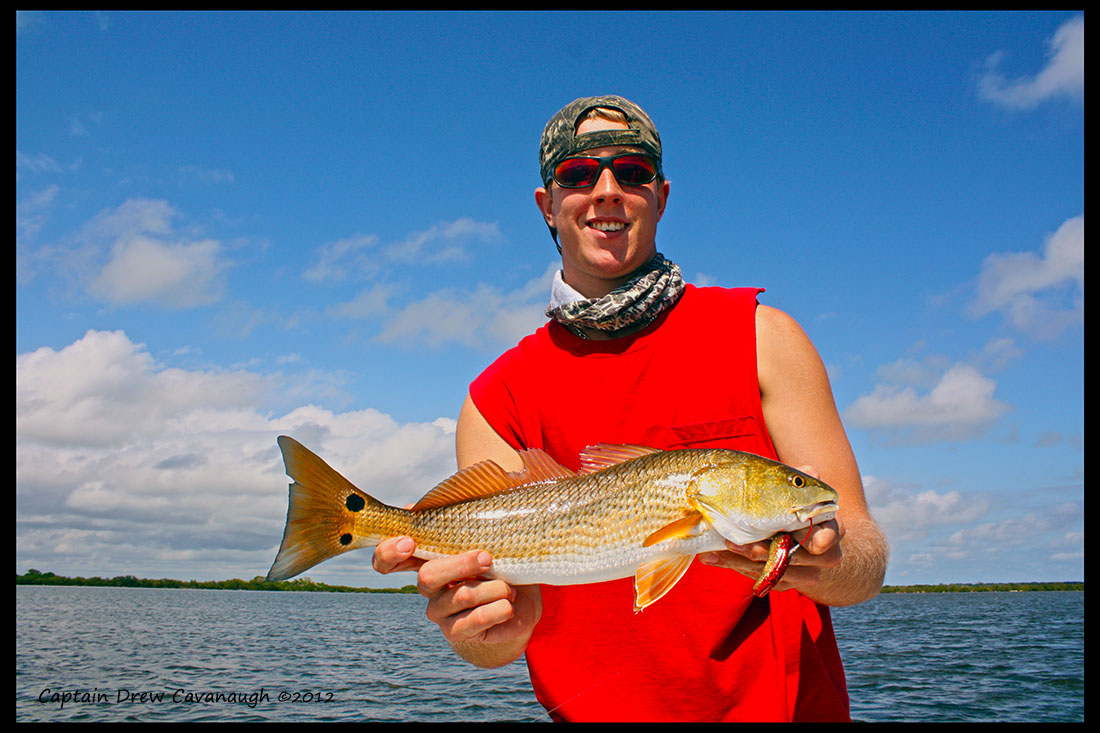 The spotted seatrout bite is off the wall. I have been able to sight fish some very nice trout the past several weeks. Most are very secluded and we are finding them as we are looking for redfish. The best key to get one on your line is to be extremely patient and really focus on grass flats with nice sand holes. Scan areas watching for shapes and shadows to move. Be aware of your movement and the noise you make because these fish will not wait around for you. They are by far the apex predator among the saltwater flats. Please be sure that you handle all of the seatrout you get with the most extreme care for the best chance at survival when you release them. For this matter all of the fish you get do this.
I want everyone to have a safe and happy Thanksgiving!
Captain Drew Cavanaugh
Florida Inshore Fishing Charters