Home
›
East Central General Fishing & The Outdoors
Sebastian Inlet Sea Monsters!!
Final Point
Posts: 459
Deckhand
Well, I havn't been able to get out there and fish this week, but I have some pics from a couple of trips last week. The end of the North Jetty was closed off to pier fisherman, so Randy(Keystroke), Sam, and I started our day off by anchoring ON the tip of the jetty. We were casting our baits right to the current rip on the outgoing tide. We caught a couple of overslot reds, and then this guy shows up...
He must have liked the look of the fish box because he invited 2 of his slot buddies to join him!!! :thumbsup
In between catching dinner, Snookasaurus decided to join the party: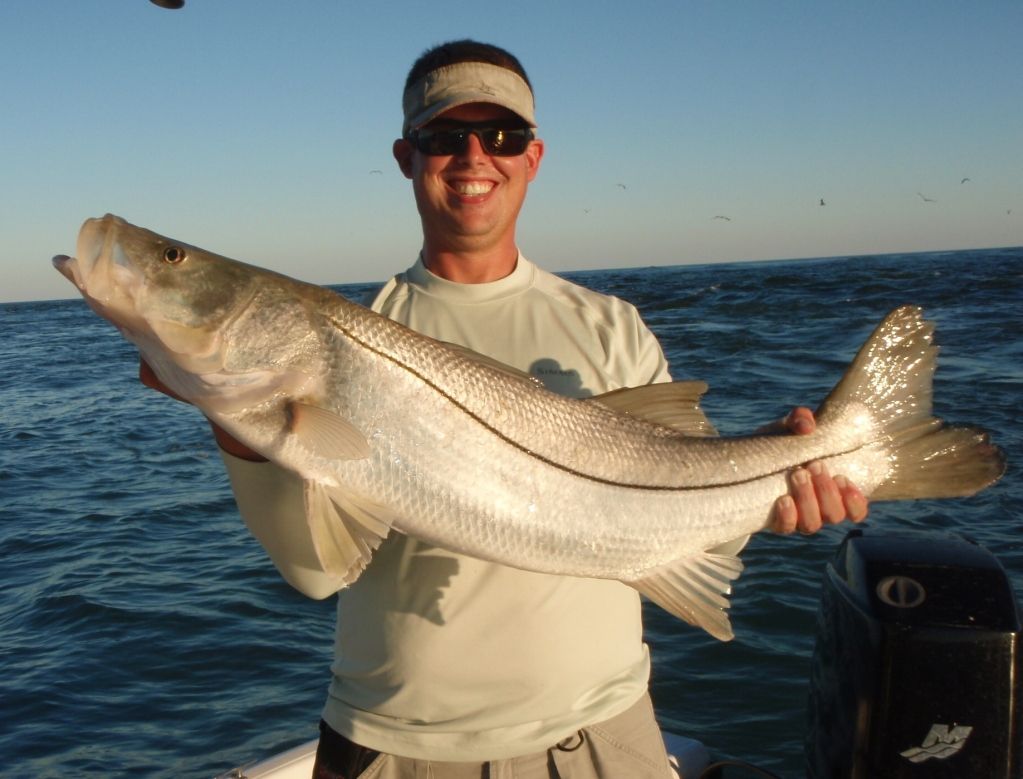 By this point we decided to join the pack in the SI washing machine and see if we could add a keeper snook to the box. First drift results:
After Sam revived this jumbo red, we set back up on the same drift. 45 seconds in, and these two guys are hooked up: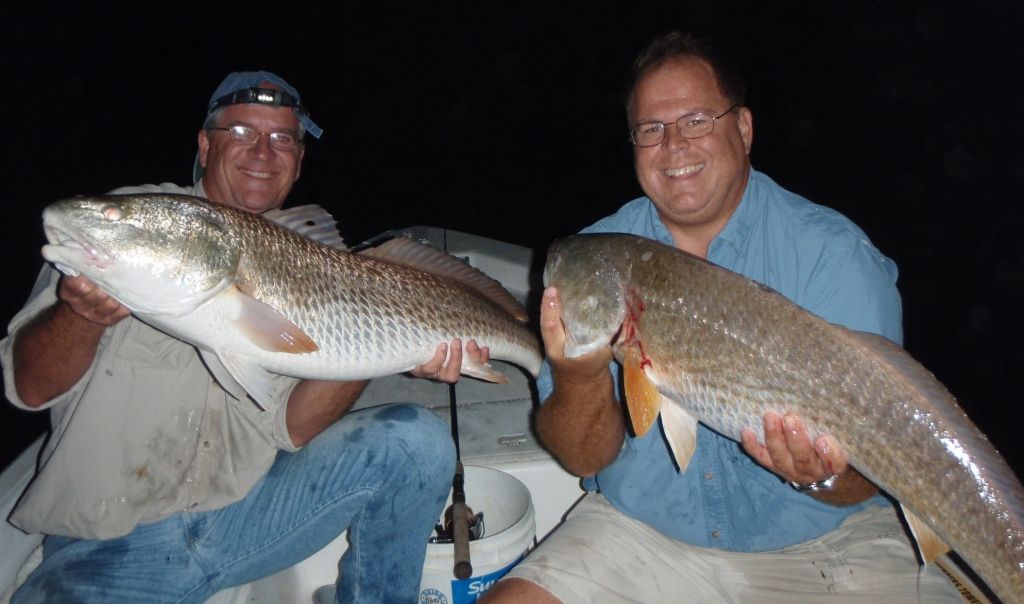 We continued to drift the inlet with the same results for the next couple of hours, with fish on the hook 90% of the time. We caught a bunch of Giant Redfish including this double of SI seamonsters!! The fish in the back doesn't look that big, but it was right at 50 inches!! Just look at how it dwarfs the 45incher that is in the forground.
We fished until we were tired of reeling in these jumbos and then called it a night. It was a great night to be fishing and a really crappy night to be a pinfish or pigfish!!
2 days later Randy went fishing with a friend of his and he caught this beauty of a snook on a home made bucktail. What a pretty fish!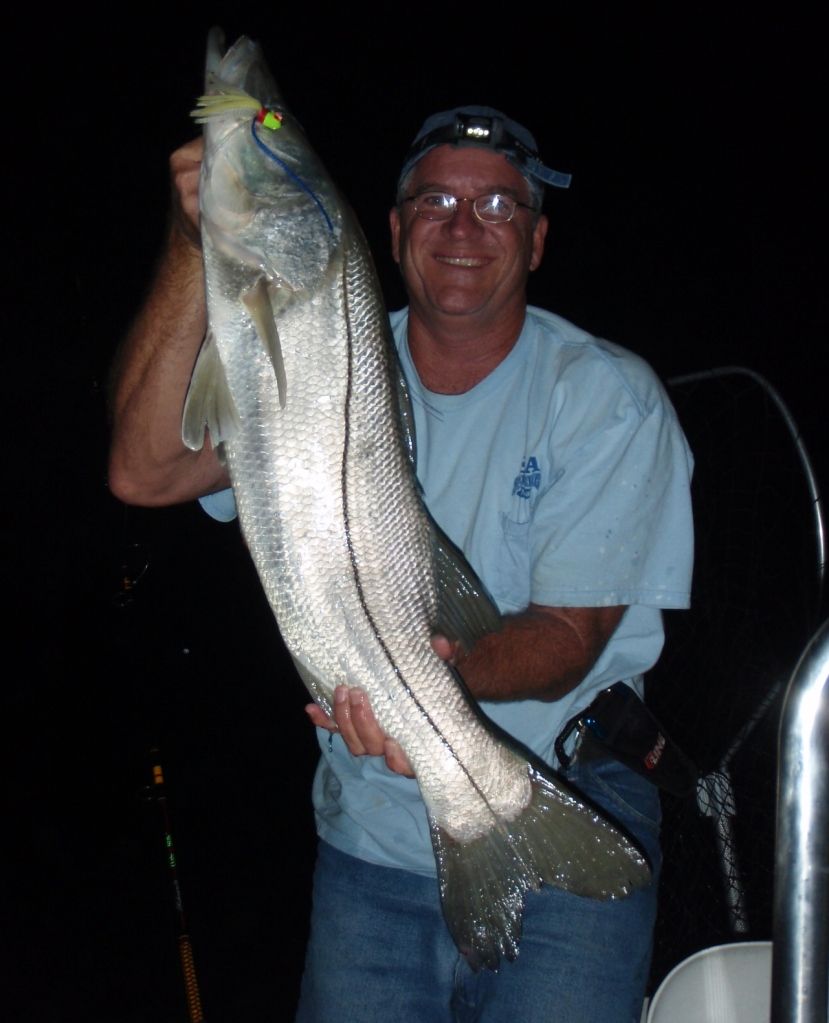 Final Point Charters
Specializing in Offshore/Nearshore/Backcountry trips in the Lower Keys
Come fish the World Famous Lower Keys and see what all the hype is about!
Check out our website for rates and booking information.
772-584-1239
[SIGPIC][/SIGPIC]