Home
›
Ten Thousand Islands General Fishing & The Outdoors
Choko - with a pro
nightfly
Posts: 504
Officer
so its been three weeks since ive been fishing and i decided to bring the best fisherman i know my daughter audrey. there was no getting up at the butt crack of dawn we didnt get on the water till after 10. went to my first spot and she was using live shrimp and i was throwing bucktails all day we caught a few small ones snappers,jacks,ladys the usual suspects. went to another spot and same thing lots of small ones. then i hook into something big right away he was under the boat and around the anchor line i got that unwrapped pretty quickly then he shot 50 yards out into the channel i thought i foul hooked a stingray because it was hard to gain any ground on him and he could peel off drag at will. once he got closer and i seen him it was a huge permit i couldnt believe it. not sure if he was supposed to be there or he was lost or what. i finally landed him a quick photo and a measurement and released to fight another day. measured in at 39" and im guessing 25+lbs.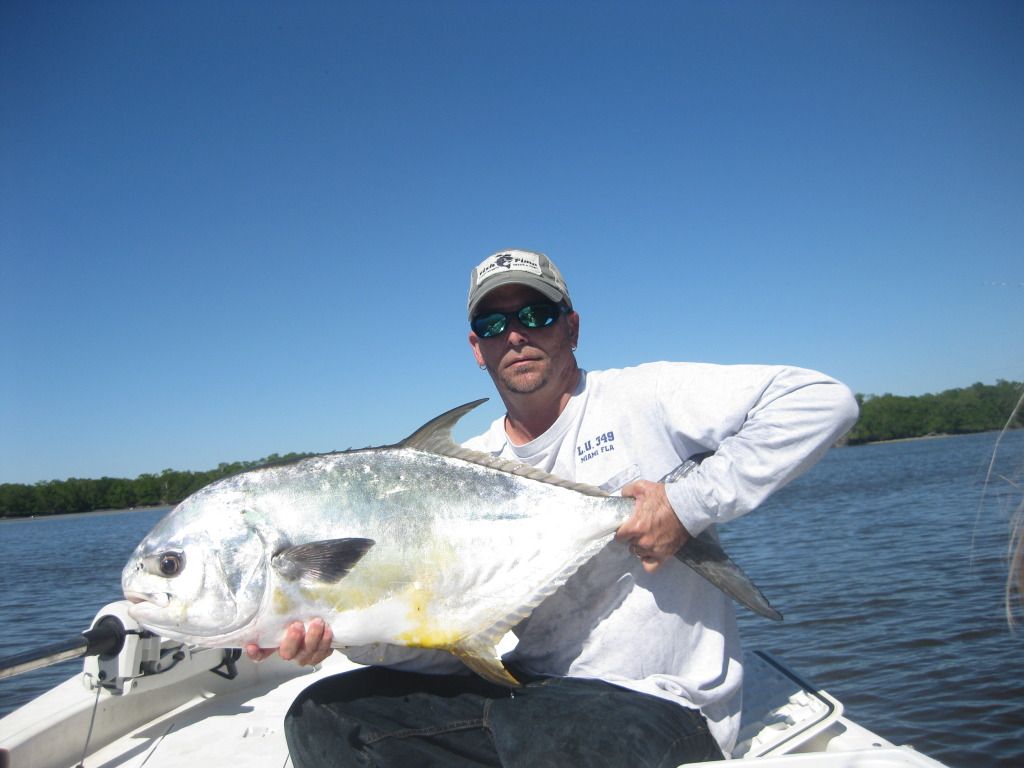 went to a few more spots catching more little ones with small snook and trout mixed in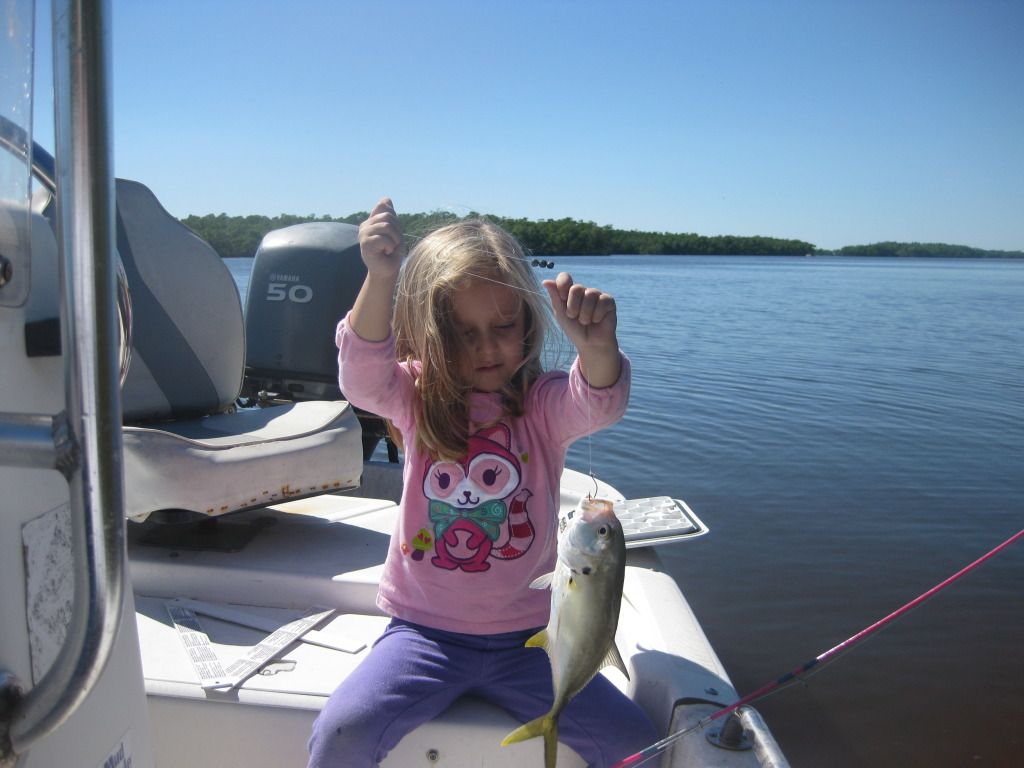 then dropped the trolling motor and rode the current back to the boat ramp catching a few more.
a nice slot snook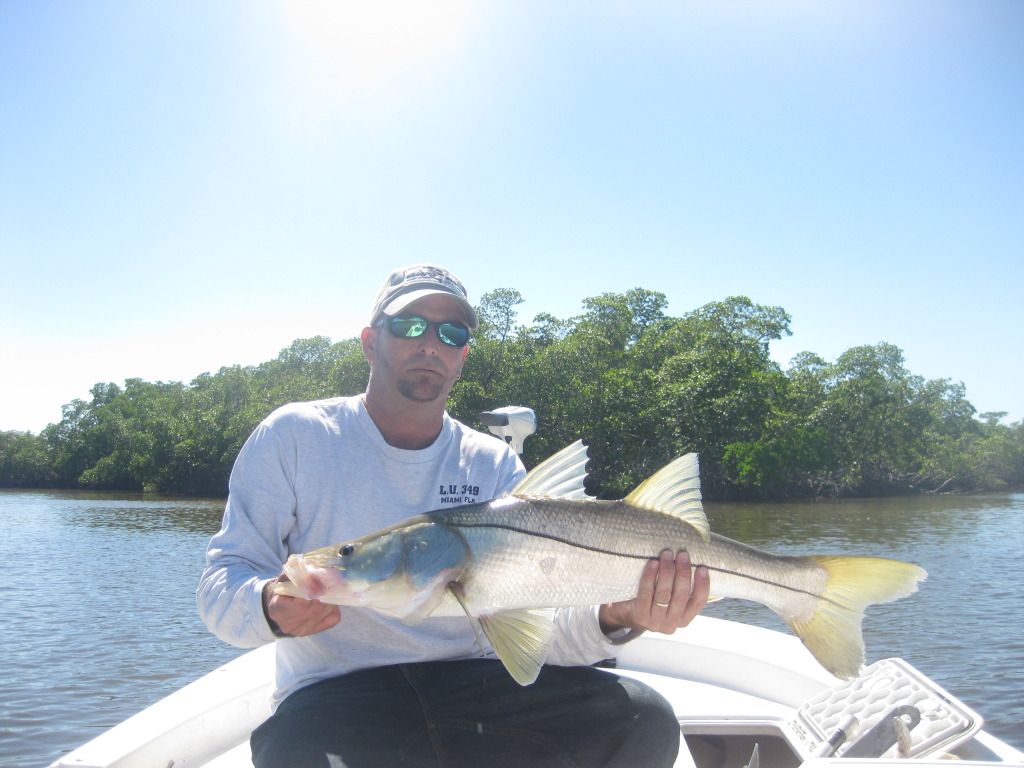 it must run in the family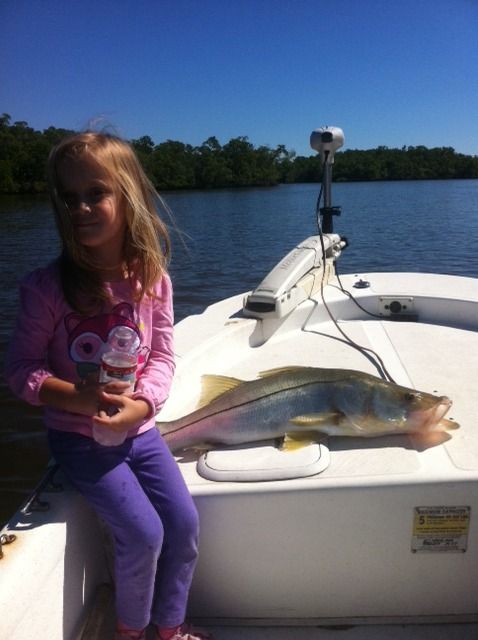 then the oyster bars near the boat ramp was full of life seen lots of sheepshead they were tailing the same way redfish do when they feed. i was not set up for that kind of fishing. my daughter is not ready for sightcasting sheepshead yet. but on a cold sunny day with a low tide i will be back there