Home
›
South General Fishing & The Outdoors
30 knot winds & a Biscayne Red!!
Gettin' Jiggy!
Posts: 203
Officer
Got a late start with a buddy, Hai. Today's target was to find some calm, fishable waters. Trolling motor wasn't working, so I had to pole all afternoon. Basically, we were targeting reds, snook, and maybe a bonefish. Had a few shots at snook, and Hai had the hook pull on a 35"+/- redfish earlier on. Saw a few more reds, but didn't quite get the right shot at them. I pulled up to another spot, I spotted a nice red immediately and Hai got the right shot on this one, and landed a fat 29"er. First Biscayne red for him, and his biggest so far.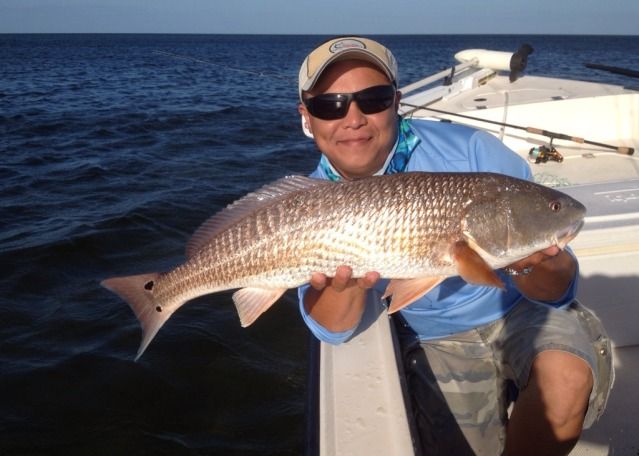 After landing the red, I wanted to look for that bonefish, so we crossed over some flats to get across the bay. Boy, did we get pounded! After all that, we never did see a bonefish, but Hai spotted a pair of lobster that were out for an afternoon walk. I poled the boat up to them, Hai gets the landing net, and scoops not one, but both lobsters. So, no bonefish, but a heck of a trade-off! I'll take it any day.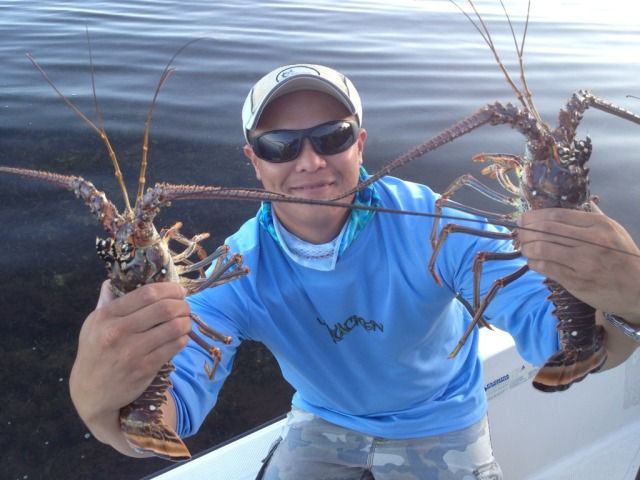 We had also scooped up a couple blue crabs earlier, so between that, the lobster, and the left-over live shrimp, dinner wasn't too bad.