Home
›
Southeast General Fishing & The Outdoors
First shot with the stolen speargun I got back.
Jciulla
Posts: 337
Officer
This weekend I was in the SBO Spearfishing Tournament aboard the Hypnautical with my boys from Team Koah.
On my first dive I found this nice gag grouper within a minute of dropping in. Just as I remembered the gun shoots like a laser. Fish on the run and the shaft goes right through it's head. After keeping light pressure on the line until he ran up against some structure, I was able to push the shaft the rest of the way through so the flopper could open up all the way.
I was back in the boat after about 5 minutes and 500lbs of air.
The tournament was awesome. Two days of hard core diving from sun up to sun down. Some of my friends on other teams brought in some amazing fish including one with a 60lb black out of Fort Pierce. I said to him, "hey Jobert, nice grouper. Too bad it's not a tournament record :devil."
We placed pretty well over all and I won a really nice wet suit from the prize table. All in all it was a great time!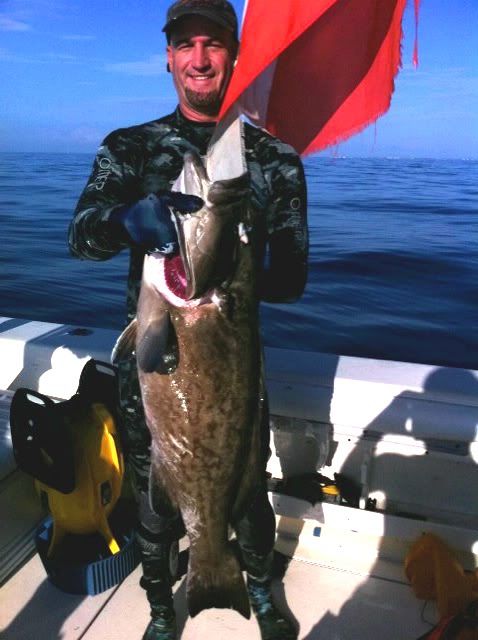 USCG 100GRT