Home
›
Sportsman's Kitchen
Grilled AJ steaks with tarragon mayo over rice, broiled brussel sprouts and sald...
Panhandler80
Moderator
Ytic Amanap
Posts: 8,913
Moderator
I realize that not everybody is wild about amberjack, but I happen to enjoy a fresh clean amberjack steak.
Like all fish, I bleed them immediately after they hit the deck, and then I take great care to remove any and all bloodline from the filet as quickly as possible.
So here's last night's din din... One thing that is most true about amberjack is that given too much heat, or too long of a cook, it can get real dry and fiberous... almsot like cotton. Dolphin does the same thing. In oder to combat this, I like to coat the fish in mayonnaise before cooking. The oil simply breaks down and keeps the fish moist and if done property will actually help put a little bit of crust on the fish. I don't think I cooked my fish hot enoguh to achieve that crust last night, but it was my first time doing fish on the new grill.
The mayonnaise that I coated the fish with is as follows:
About 1/3 cup mayo
Maybe 1-2 tbs of finel chopped capers
About the same amount of finely chopped onion
1 tbs of fresh chopped tarragon
2 or 3 tbs of finely chopped celery
Cayanne pepper to taste
sea salt to taste
black pepper to taste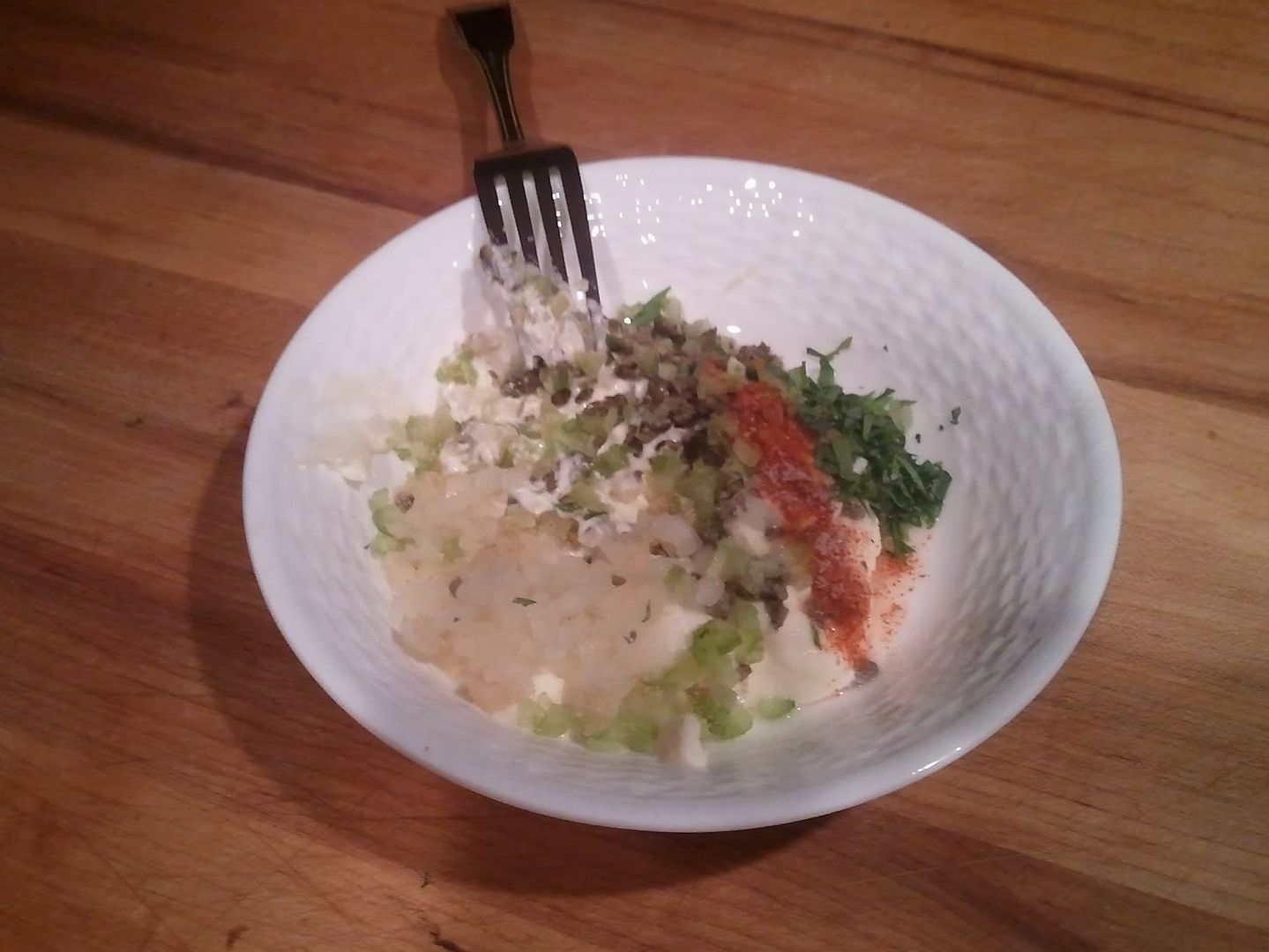 The AJ loin before slicing into steaks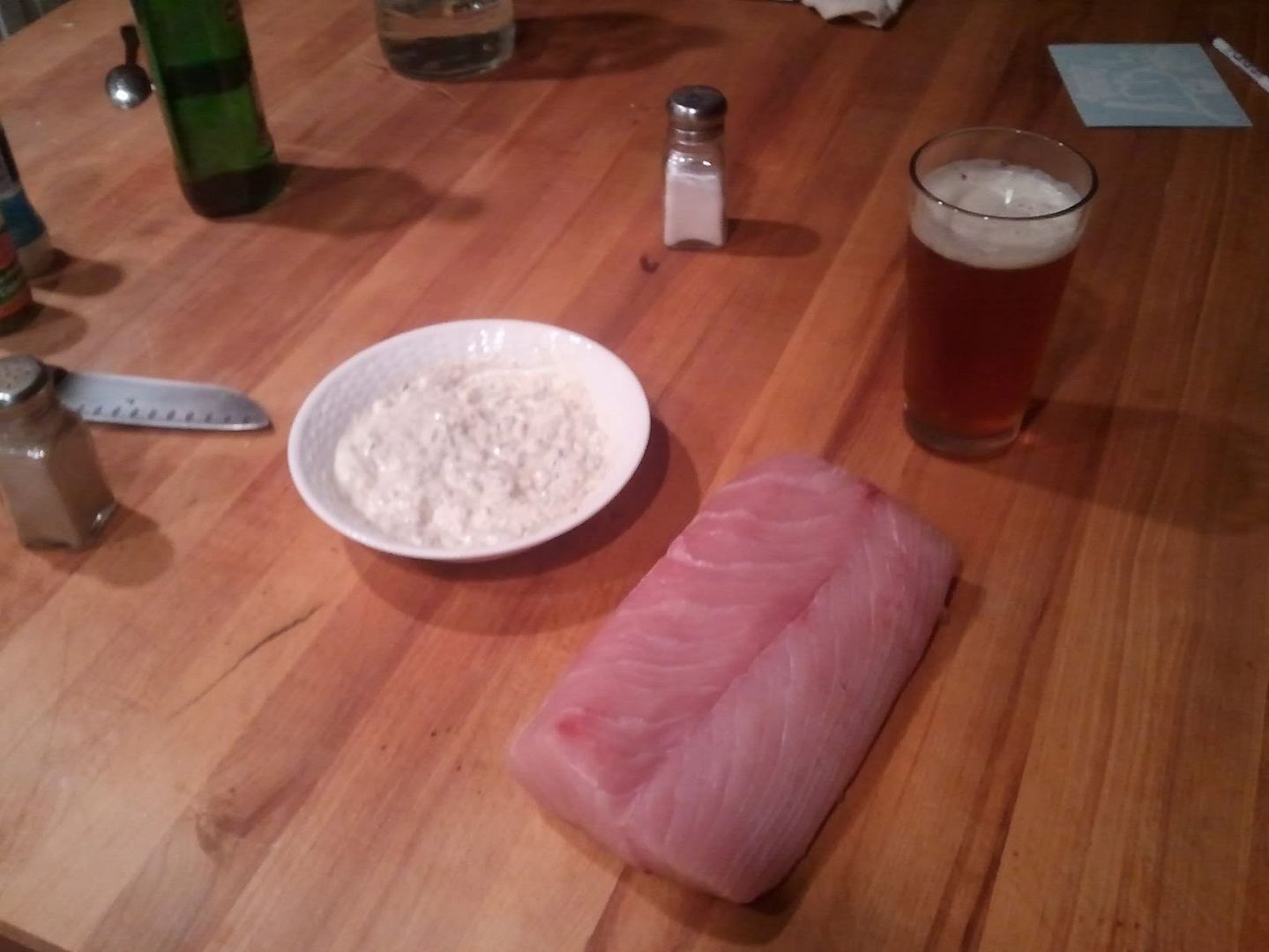 The steaks!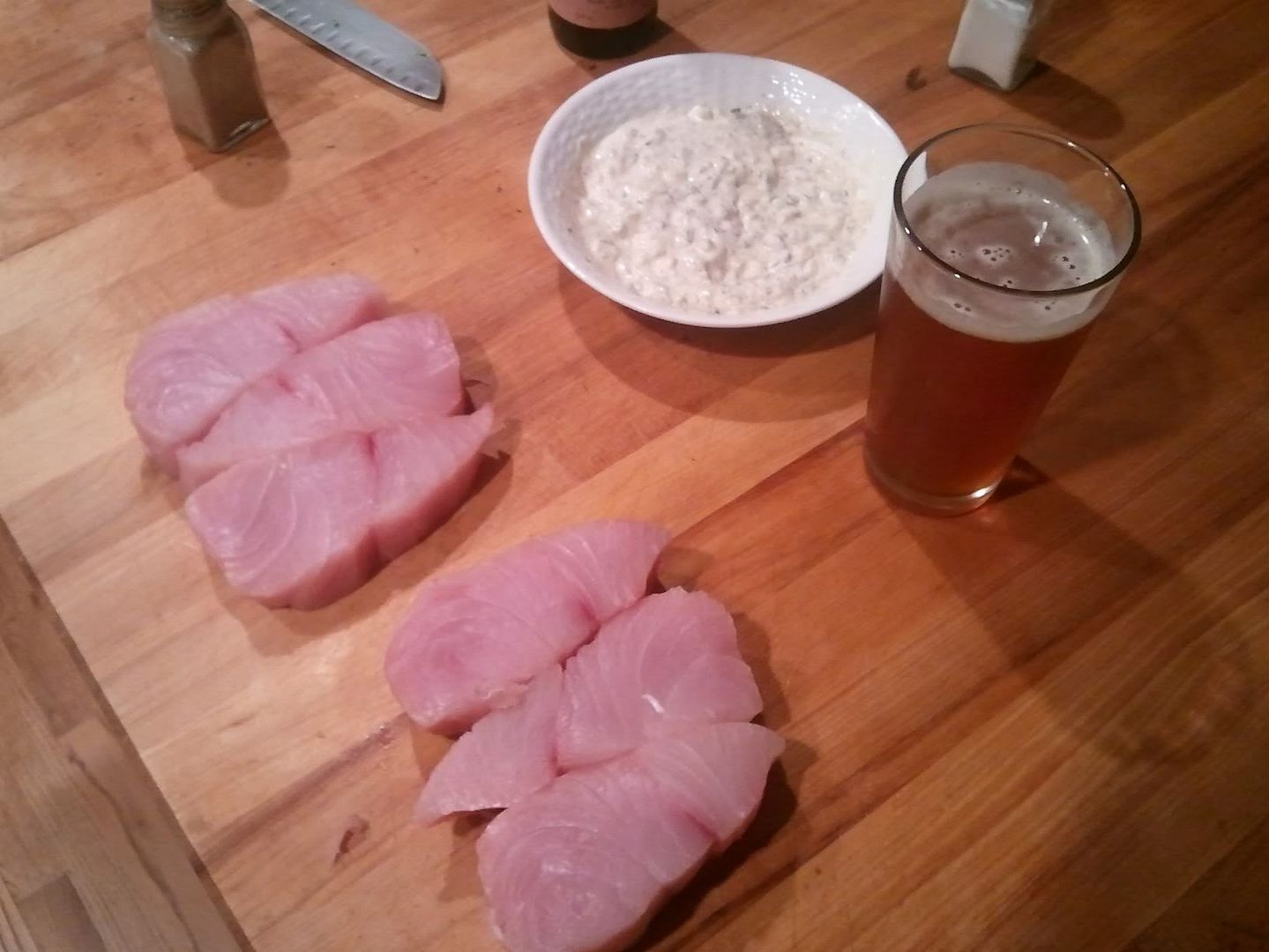 I got a little bit sloppy when I was cutting the steaks and three ended up being a good bit thicker than the others. These went on the grill maybe 30 seconds befoer the other three, and then stayed on just a touch longer as well.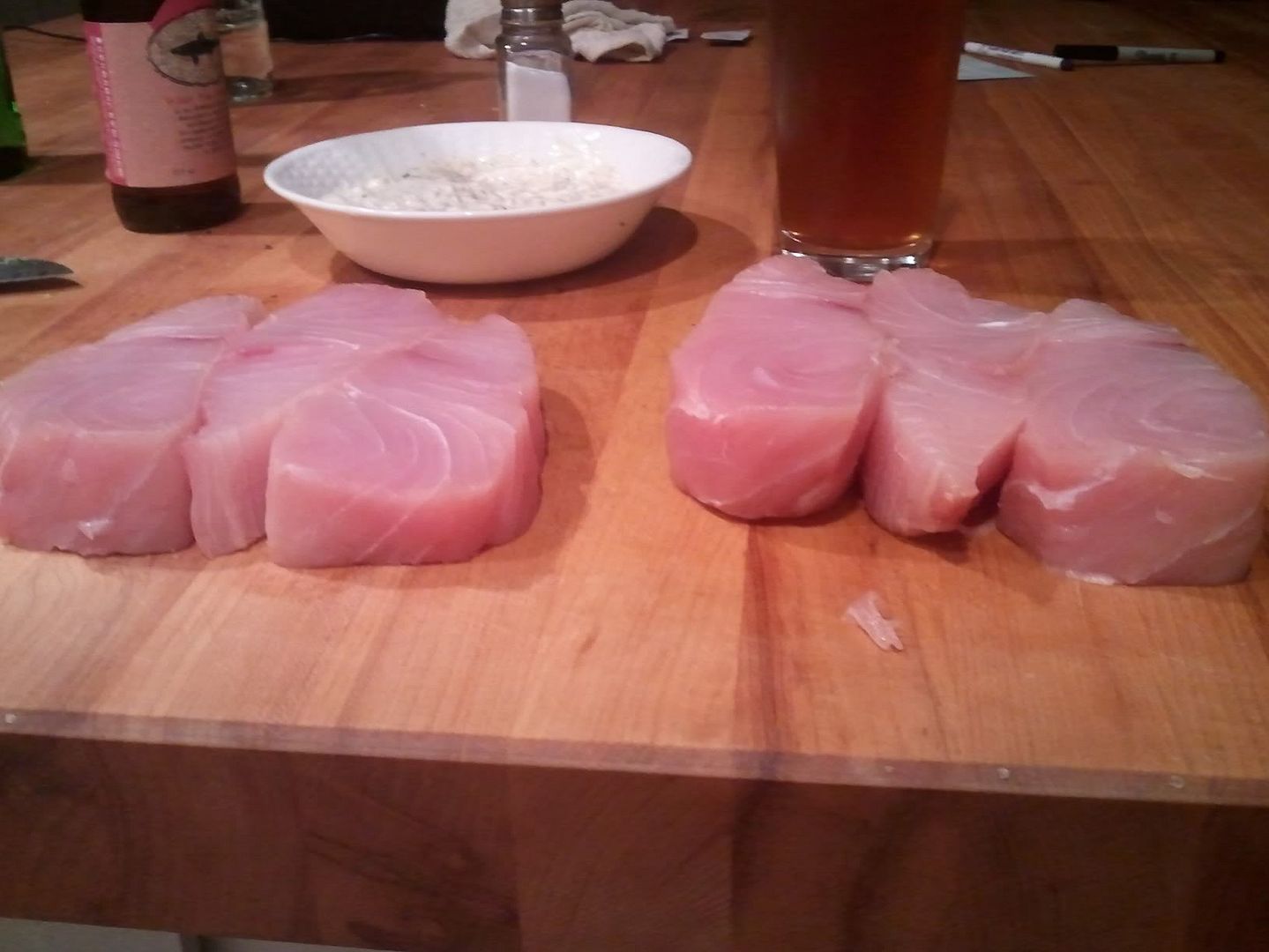 I let them sit like this at room temperature for maybe 1/2 an hour or so, just so that things could warm up a little and in hopes that the mayo might start to break up a little bit and begin to impart moisture and seasoning on fish.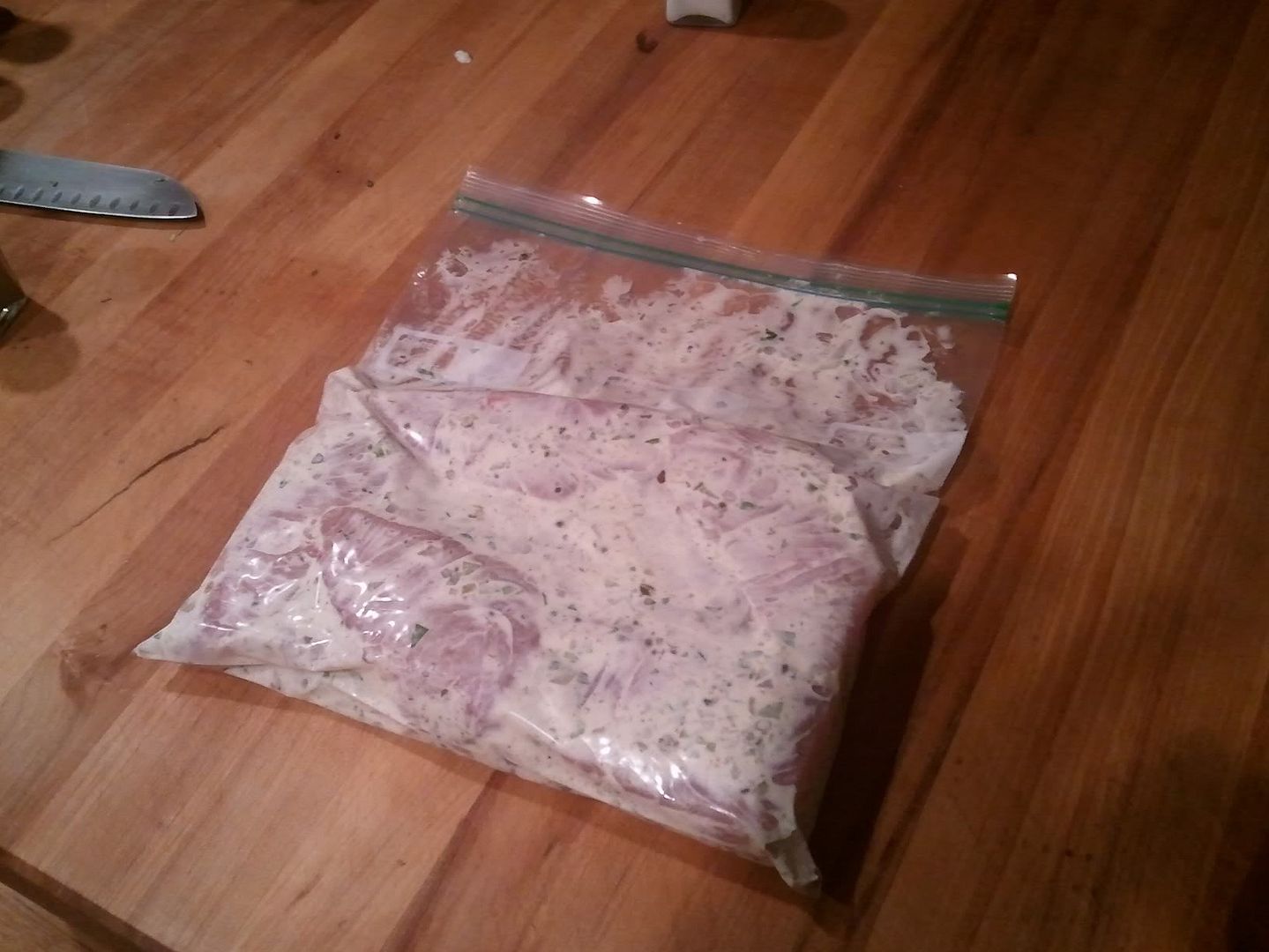 Ready to go outside...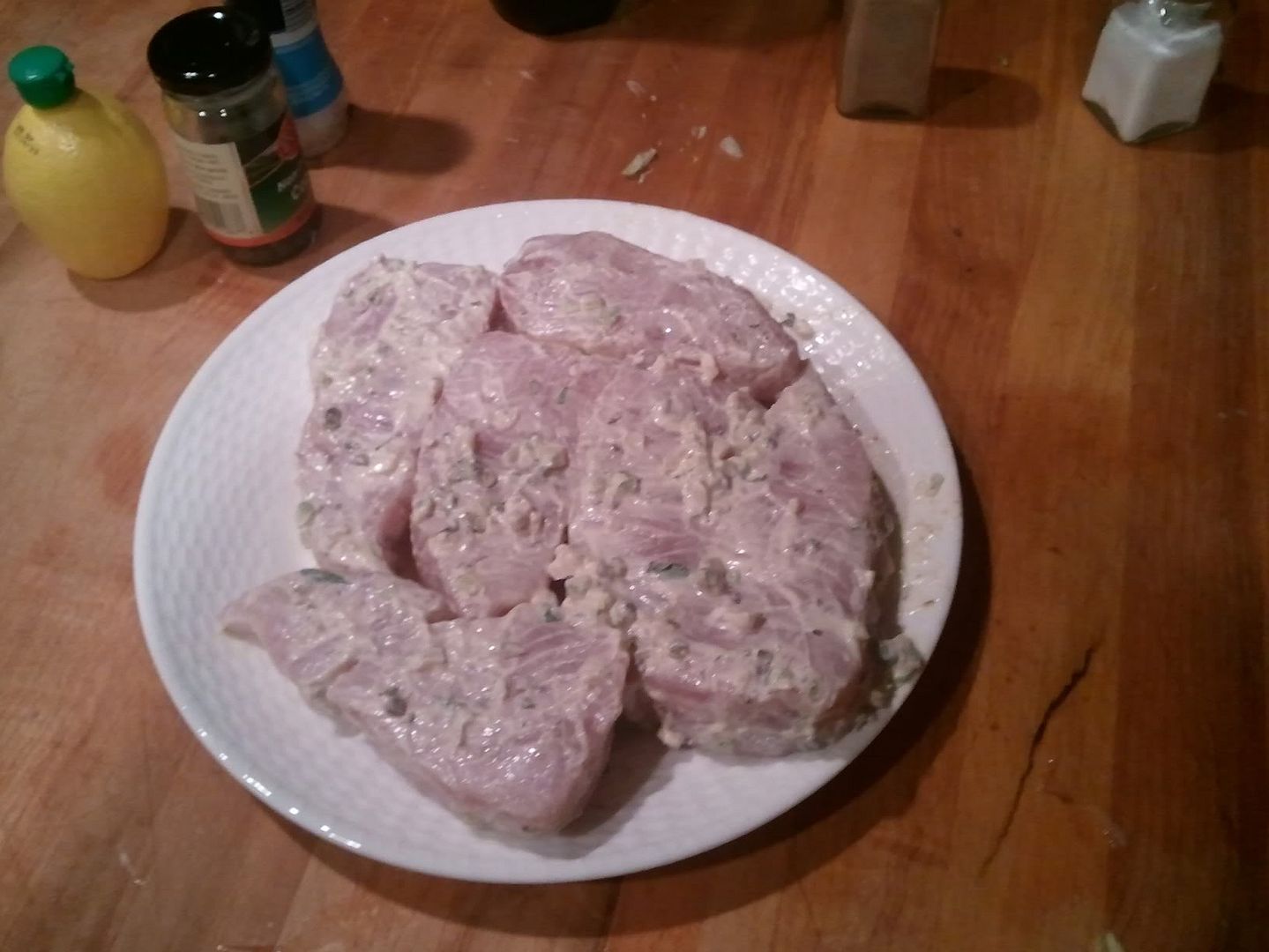 On the grill...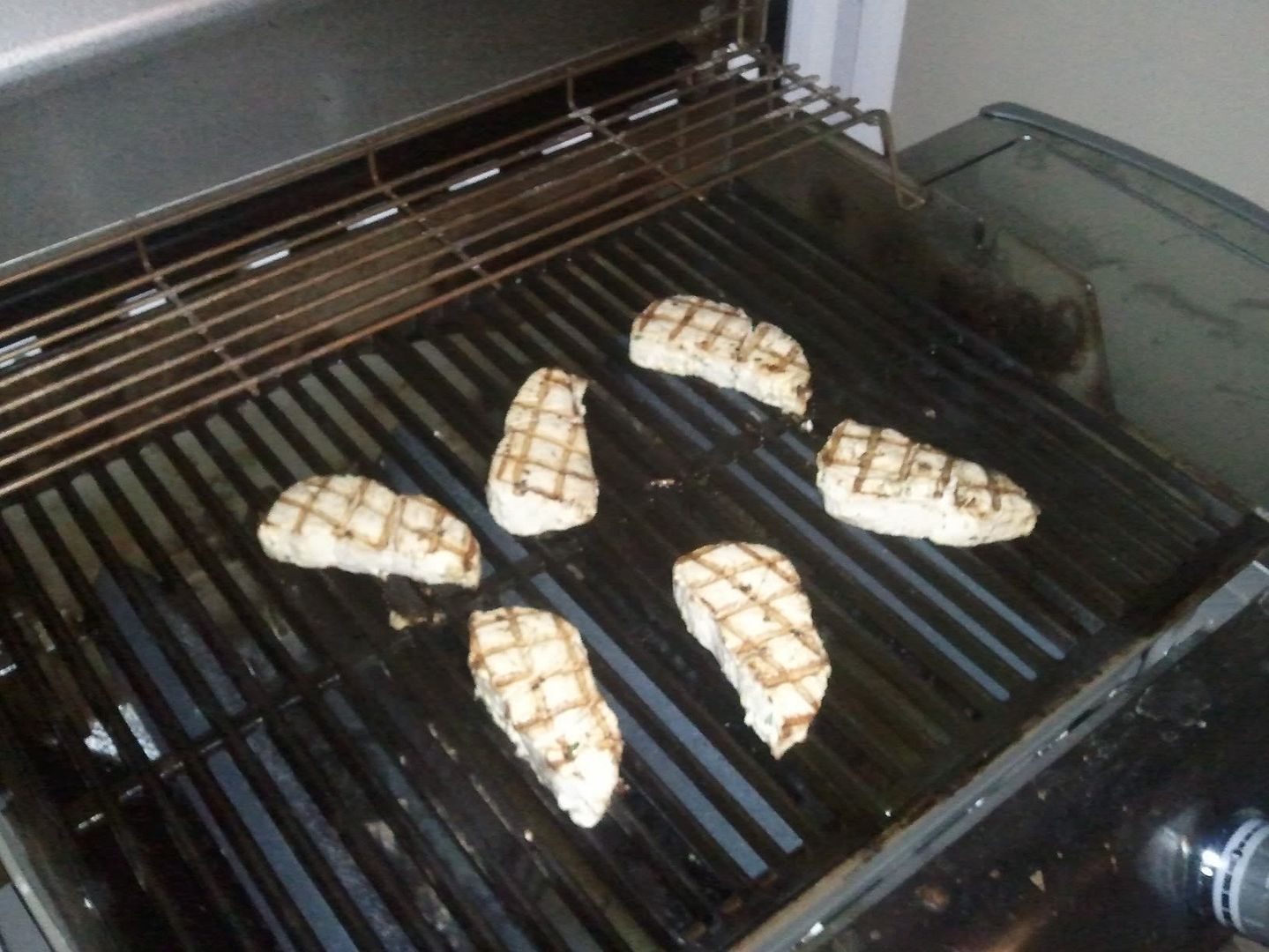 Back in the house. As tender and moist as they could be...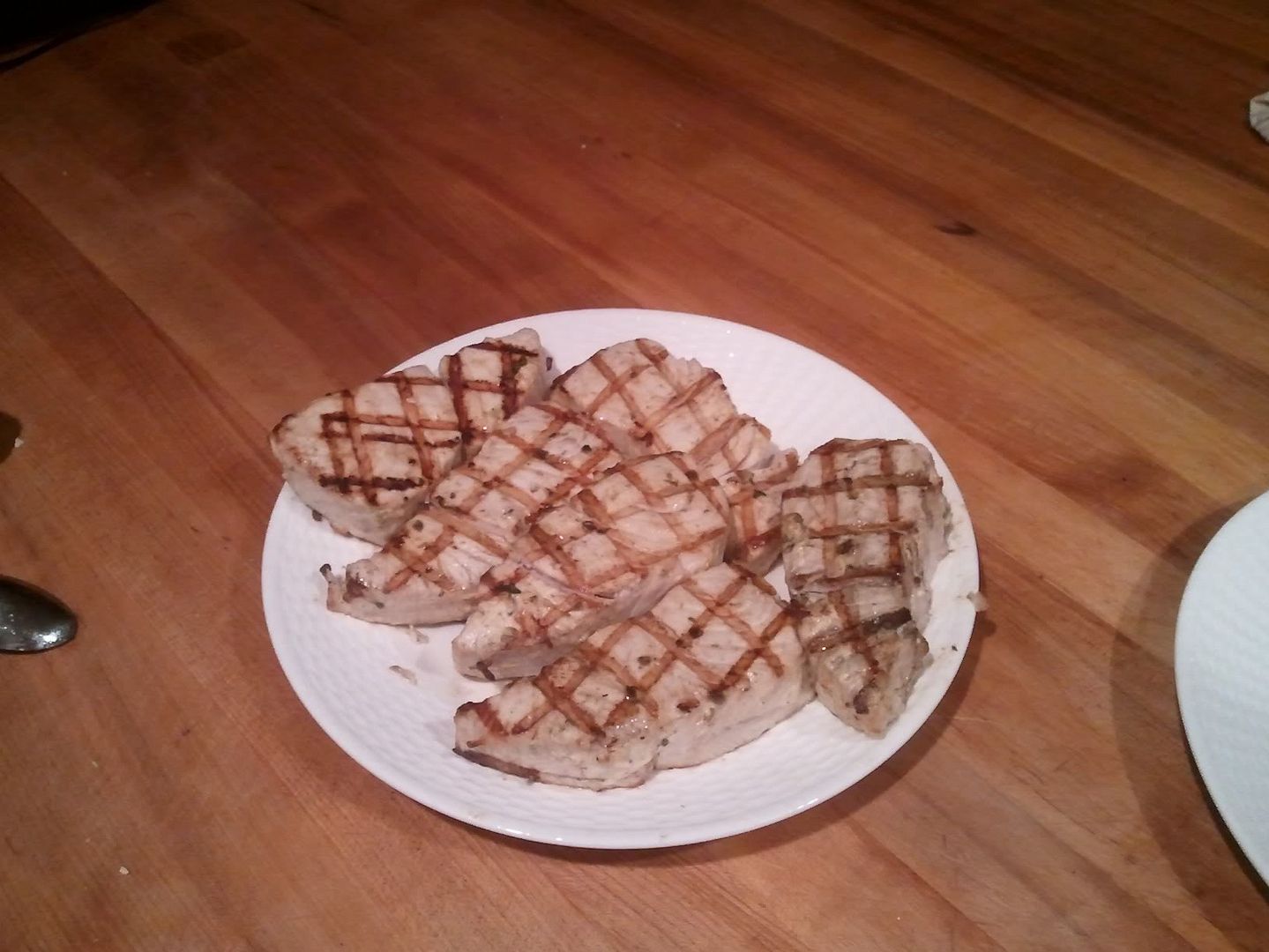 Ready to eat! Ain't nothing wrong with some Amberjack if it's taken care of and cleaned properly and it's really not much different from your other dense white meat fish. Would I rather have cobia? Yes. Would I rather have a big ol' dolphin filet.... eh? Probably about the same in my opinion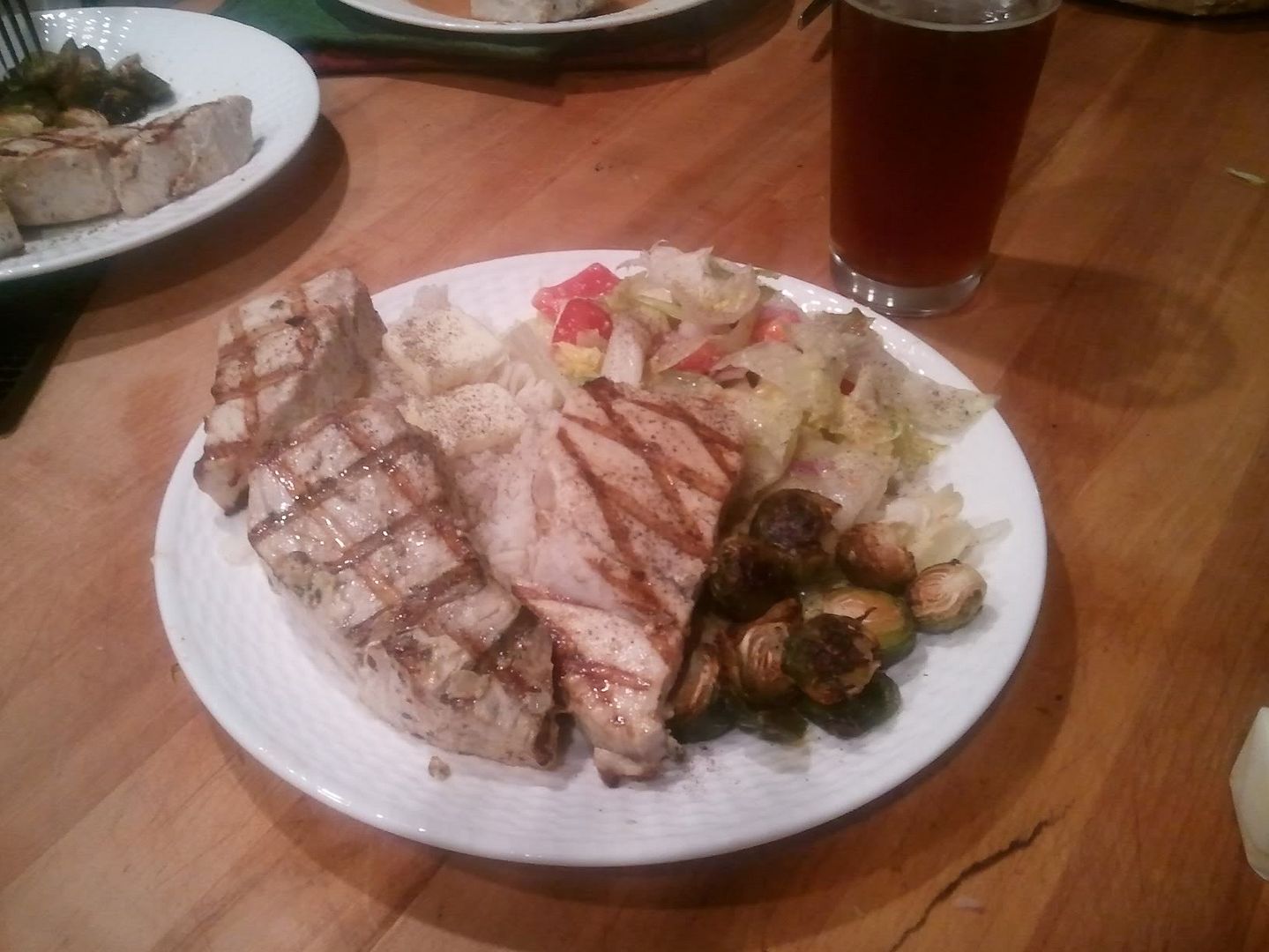 "Whatcha doin' in my waters?"