Home
›
Ten Thousand Islands General Fishing & The Outdoors
Florida Sportsman 2012 Moderator Bash
FS Blair
Posts: 1,857
Admin
Florida Sportsman's 2012 Moderator Bash
All work and no play makes for grouchy moderating. So with that in mind Florida Sportsman invited our moderators to spend the Sept 14-16th weekend together for some well earned rest and relaxation...interrupted by a little fishing. The Moderators are all volunteers and for the most part its a thankless job. But, as the saying goes, "someone has to do it." And these guys do an incredible job. The weekend retreat was our way of showing our appreciation for everything they do for the Florida Sportsman community, I thought the rest of you, the members, would like to put a face with your moderator's name and show your appreciation with a thumbs-up or attaboy. Be Nice, without them we wouldn't have a Forum.
A special thanks to Flash (Dave) for capturing the highlights from the weekend with the images and captions below as well as a big "Thank You" to
River Palm Cottages
in Jensen Beach for hosting the weekend, it was unanimous, we couldn't have had it in a more perfect venue: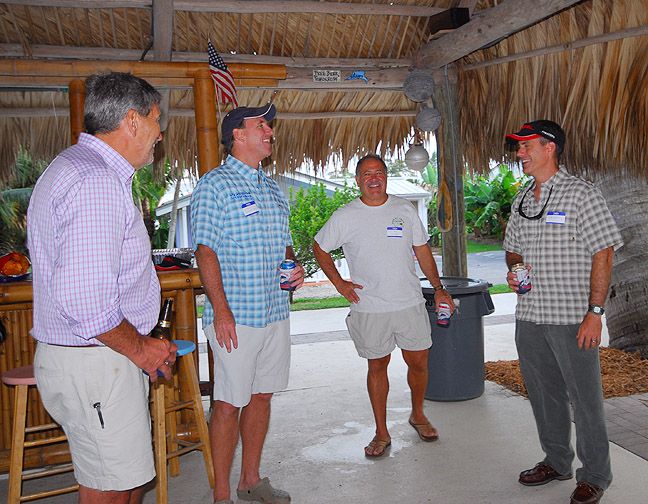 Griz (Ken), FS Blair, Nuevowavo (Dave) and FS Jeff
Docked Wages (Mark), wife Kristine, Griz (Ken) and Baer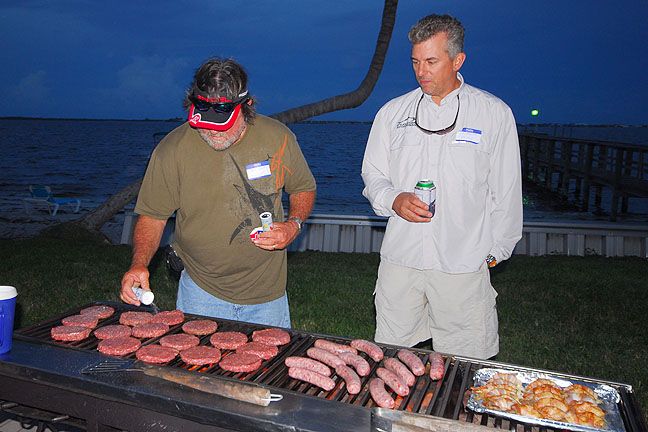 Capt Louie (Louis) takes care of the Hamburgers, Brats and Cajun Shrimp while FS Jim looks on.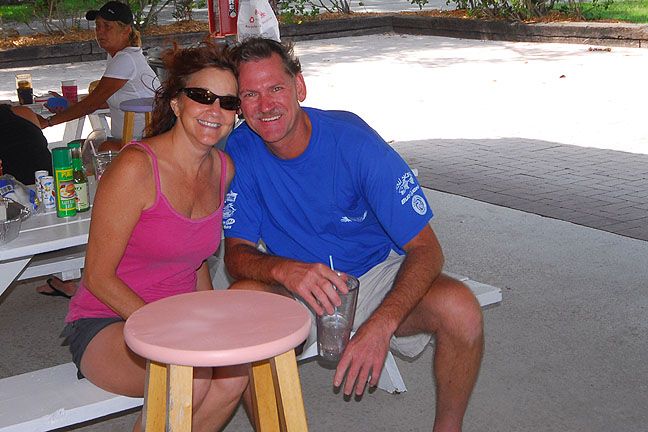 Look Out Below (Russ) and Cinthia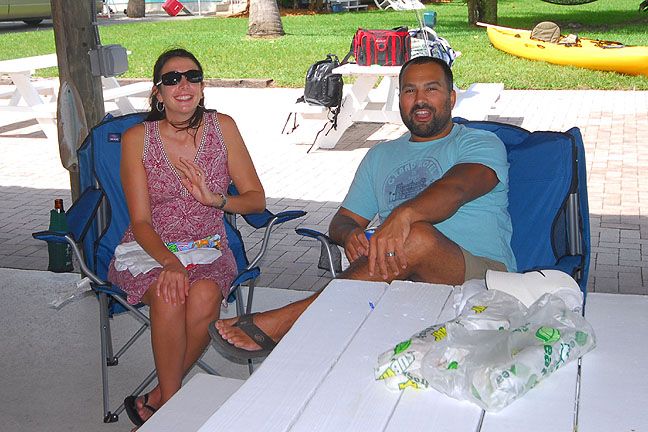 Indian Outlaw (Clint) and wife Tanya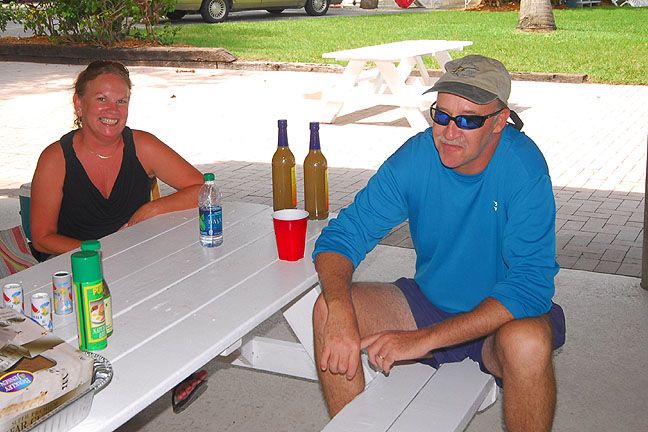 Catmandew (Dan) and guest from River Palm.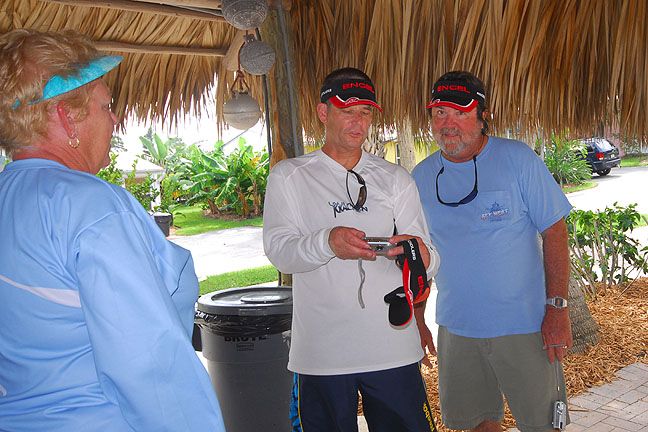 Palmbeach Pete shares some photos from the morning's fishing trip with to Capt Louie (Louis) as Pete's wife Susan looks on.
Deep (Paul) and FS David marvel at the Ribeye Steaks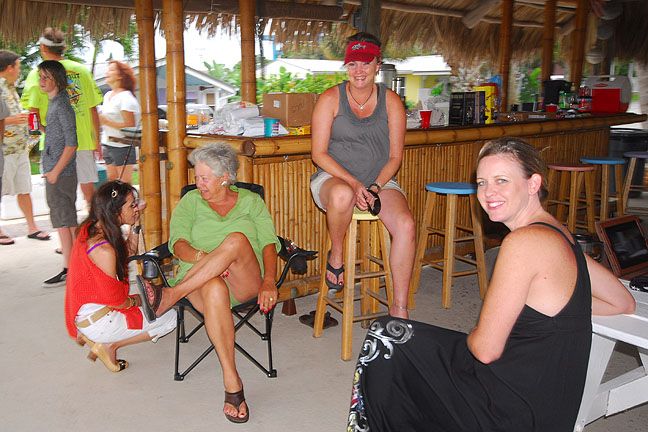 If it weren't for the support of many of the moderator's wives we'd be in trouble. Thank You Ladies.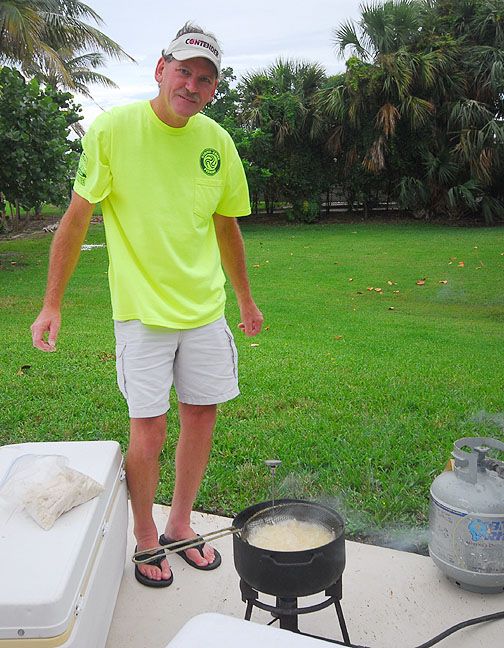 Look Out Below (Russ) manning the hot grease and fresh Conch.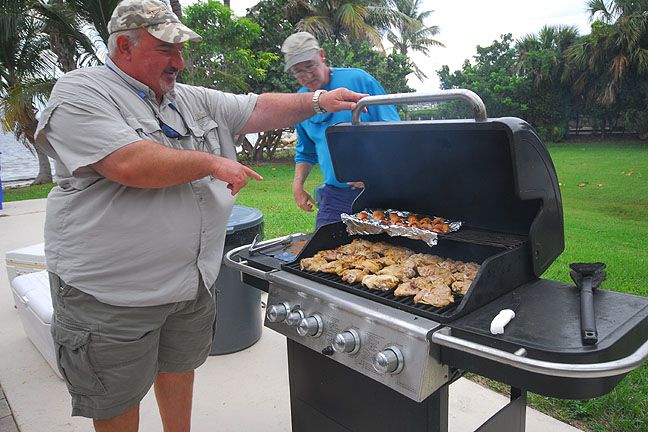 Triple Threat 33T (Rich) gives the sign of approval to Clint's chicken thighs.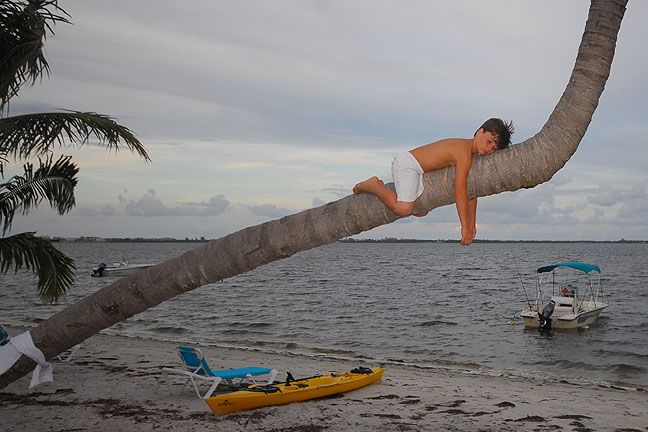 Deep's son Lil Deeper is worn out from a weekend of fishing, dock-running and fresh air.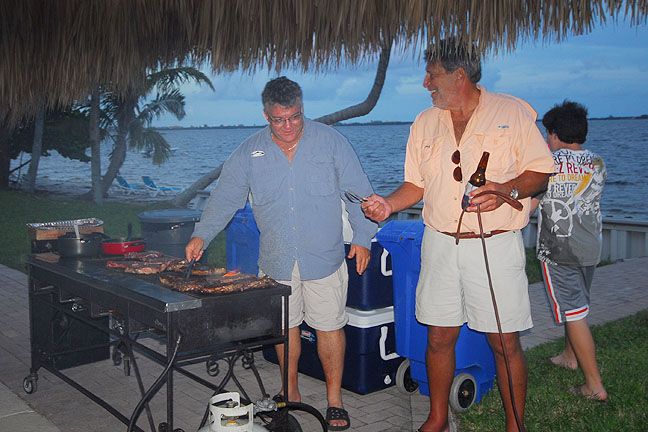 Deep (Paul) has to turn Ken away from trying to get a steak for Bear.
Saturday night's dinner, and some swag from Penn Rods, Rapala and Engel Coolers was hit for sure.