Home
›
Fly Fishing
Crystal River scalloping &
sparse grey
Posts: 1,751
Captain
Made it to Crystal River Wed. with my Son Sean for our fist time scalloping. After launching, getting a couple of miles into the Gulf, seeing way more wind than was expected & seeing no boats on the scallop grounds & lousy visibilty we changed plans & went back into the river to spend some time fishing. Drifted a good looking shorline with good looking sand& oyster beds about 2 ft of water & no fish or bait. Heading towards the ramp I saw some action along a built bulkhead so we set a drift & I with 8wt, fl line & a ODC marabou streamer had three takes, one on for a short run??? decided to anchore off & work the area. A few cast later hung a good heavy fish & after an un-eventful fight landed my best snook.
After a few pics she, or he was gently released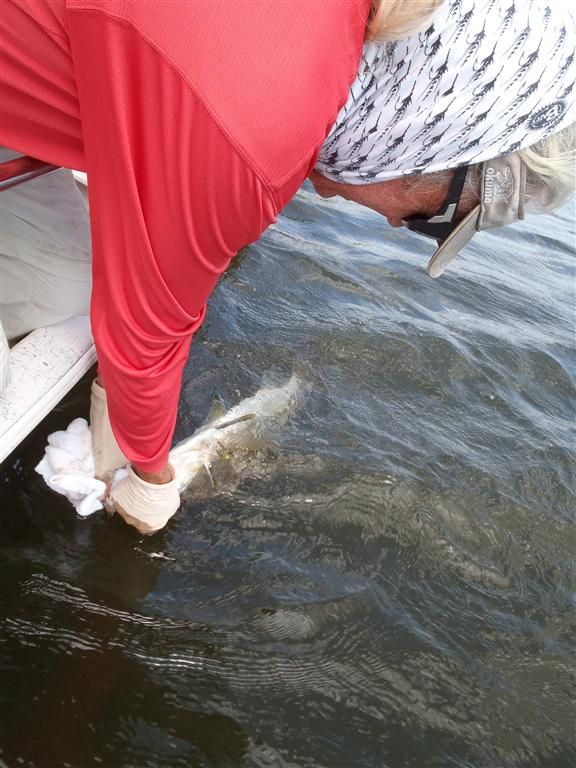 With only a 20lb tippet I felt very fortunate to land this fish. A great ending to a very different day on the water.
Ron Conner Release the fish, keep the memories. Once a Knight is enough.