Home
›
General Paddle Craft
When Exotics Attack
miket1515
Posts: 38
Deckhand
Planned to fish as much as I can this Labor Day weekend so I packed up the car, rigged up the rods, and had everything ready the day before. I setup my alarm to wake me up at 5:00am and went to bed. I was awaken by the sound of my alarm so I looked at it and said the hell with this and went back to bed. Way to start my fishing adventure, so I woke up at 8 and thought what now. It's too late to make the 2 hour trip to Flamingo so I did the next best thing, go freshwater. I had to put away all my saltwater gear and grab my freshwater equipment and off I went. I arrived at Blue Lagoon at around 9 and off I paddled. I was shocked to see that there was only one trailer parked at the parking lot on a Saturday so I thought to myself, maybe I made a wrong decision. This place is filled with guides on weekends. I paddled across the lake and started sight fishing the banks. Now this lake is usually clear but it was not so today. I believe it was all the rains that Isaac poured down that made the lake dirty so I made my first cast and bam got a hit and my first fish of the day.
The next cast another one.
Now at this point I thought to myself this could be a good sign so I kept casting and getting a strike on every cast. Now mind me most were small but I always use light rods with 6lb line for freshwater but that has never stopped me from catching decent size fish on light tackle. On my next cast I had a decent hit and a beautiful Mayan Cichlid came up from the depths. Now in my own opinion we hear stories of people wondering which is the strongest freshwater fish that swims and you all have heard of there is nothing pound for pound as the Bluegill but let me tell you that the Mayan Cichlid will make minnows out of anything including Peacocks of similar size.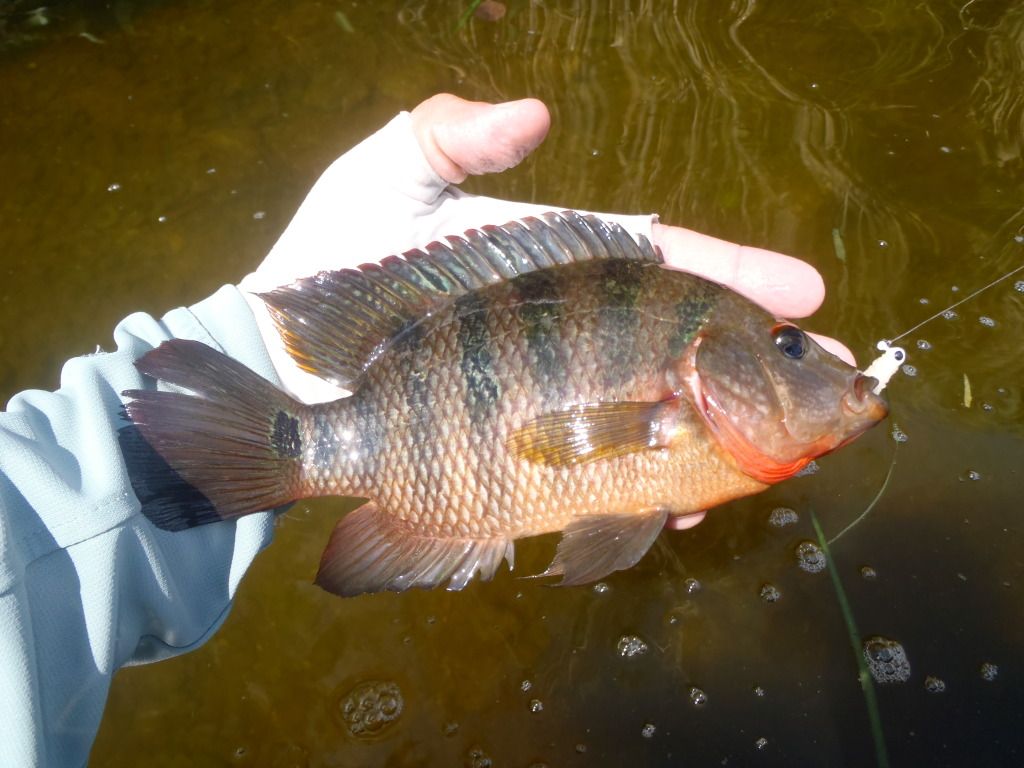 I had hit after hit on every cast and landed decent size fish.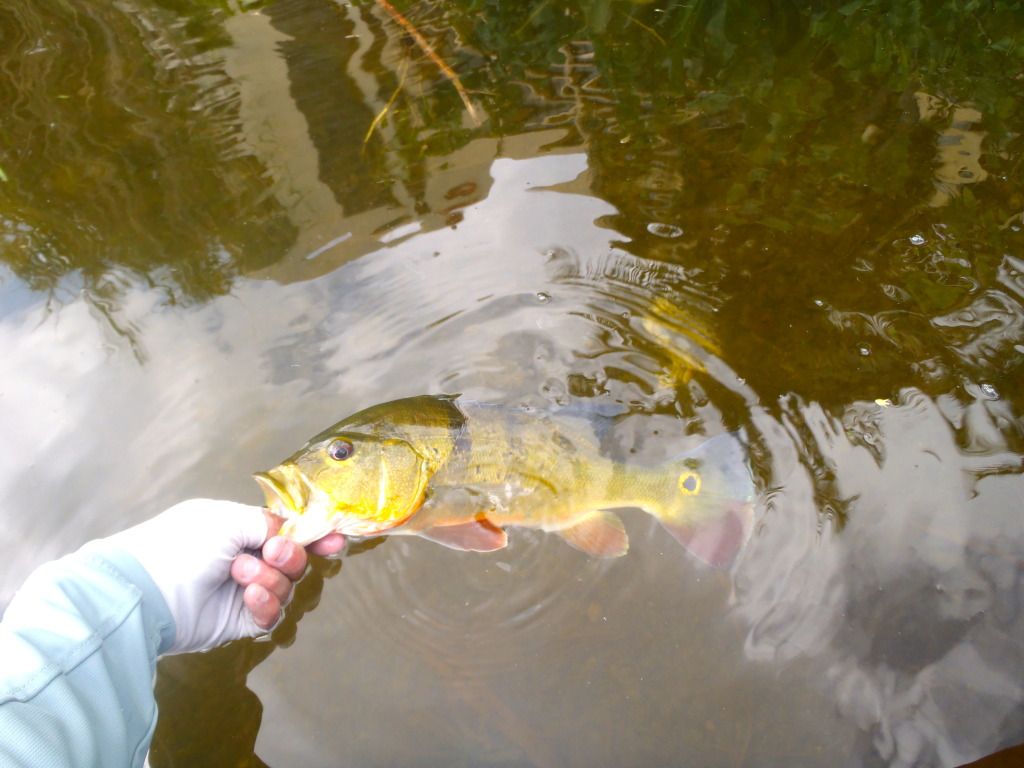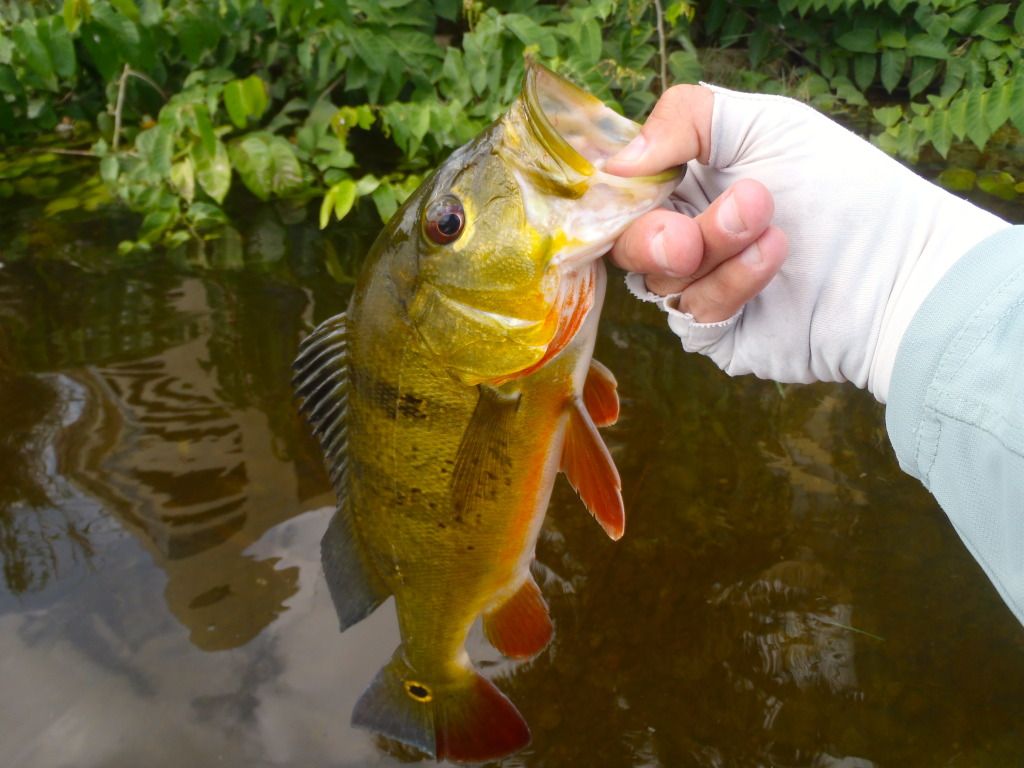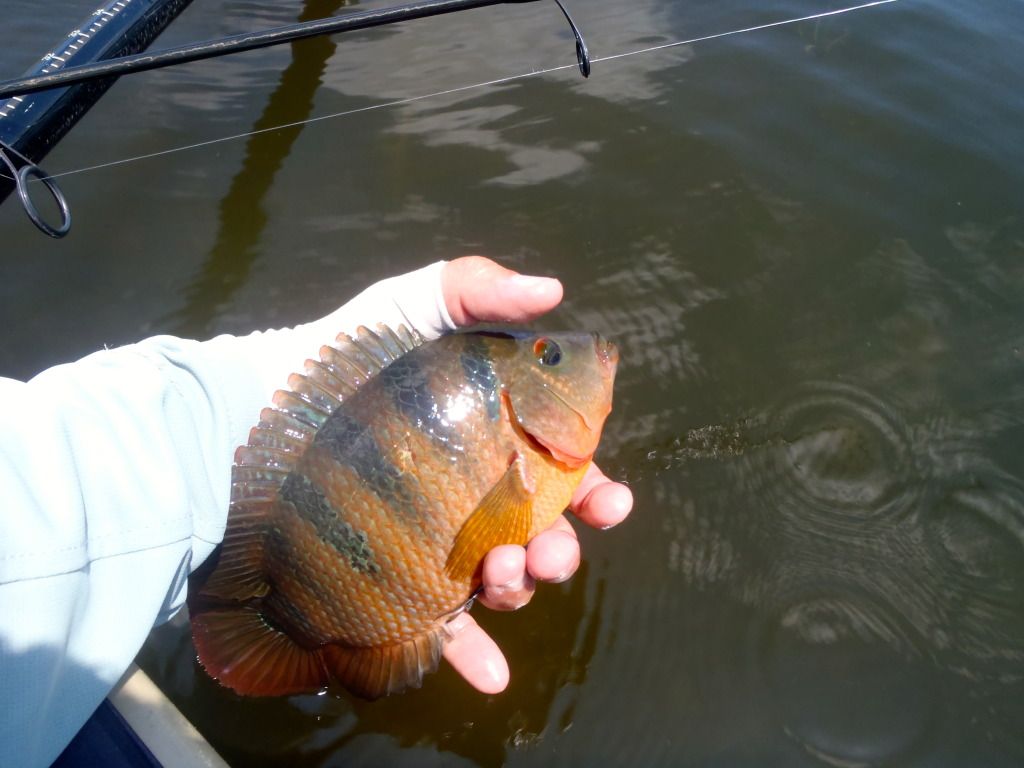 The funny thing is that I was the only one in the water and fishing right next to Miami's International Airport. You can't get any better than that.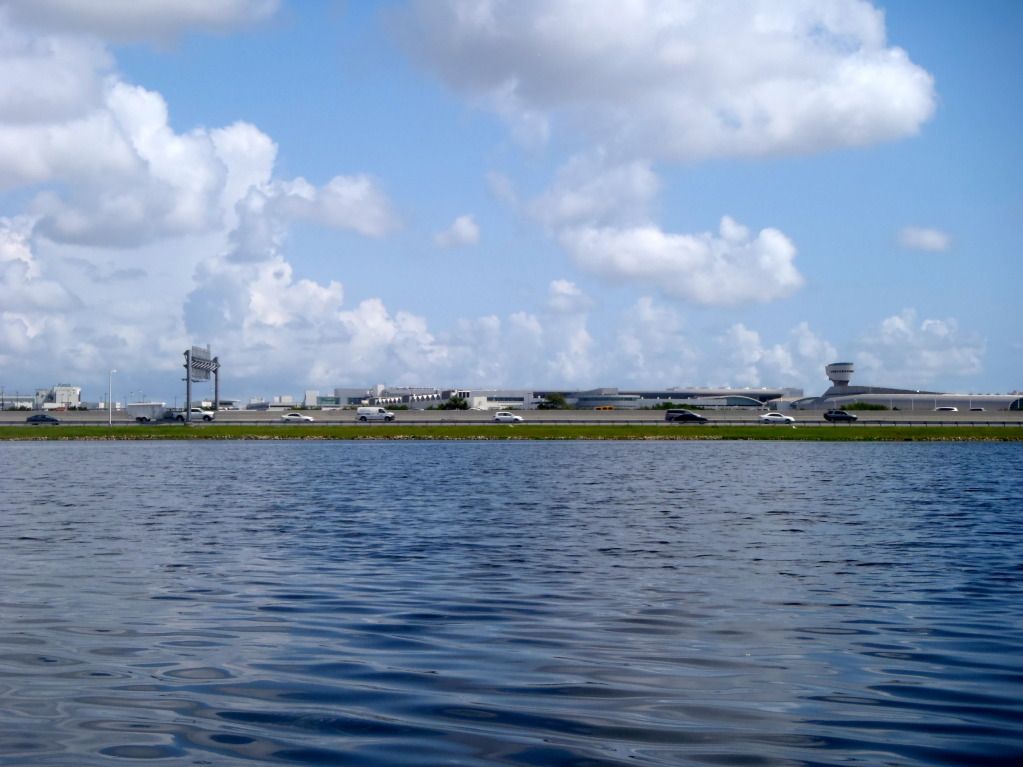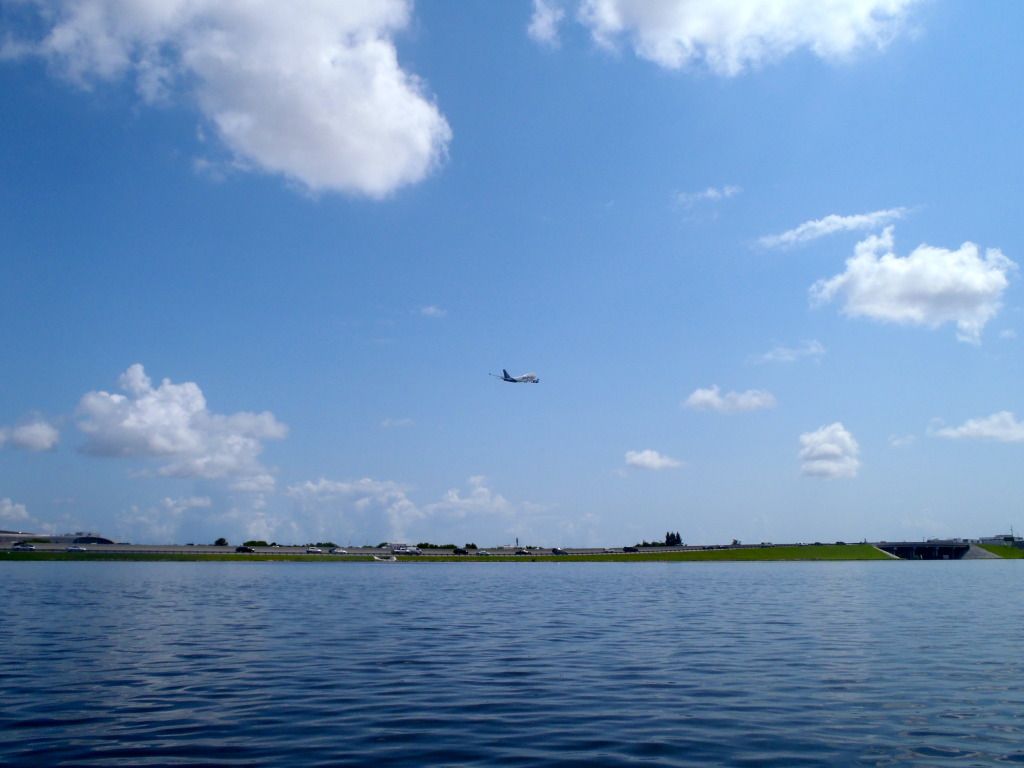 But wait it gets better. At this point I ran out of my small jigs and tied on a bigger size jig I found. And the biggest Mayan Cichlid that I have ever caught smacked the jig. I thought this thing was going to break me off because he was heading in every structure he could find but lucky I managed to get him to the boat.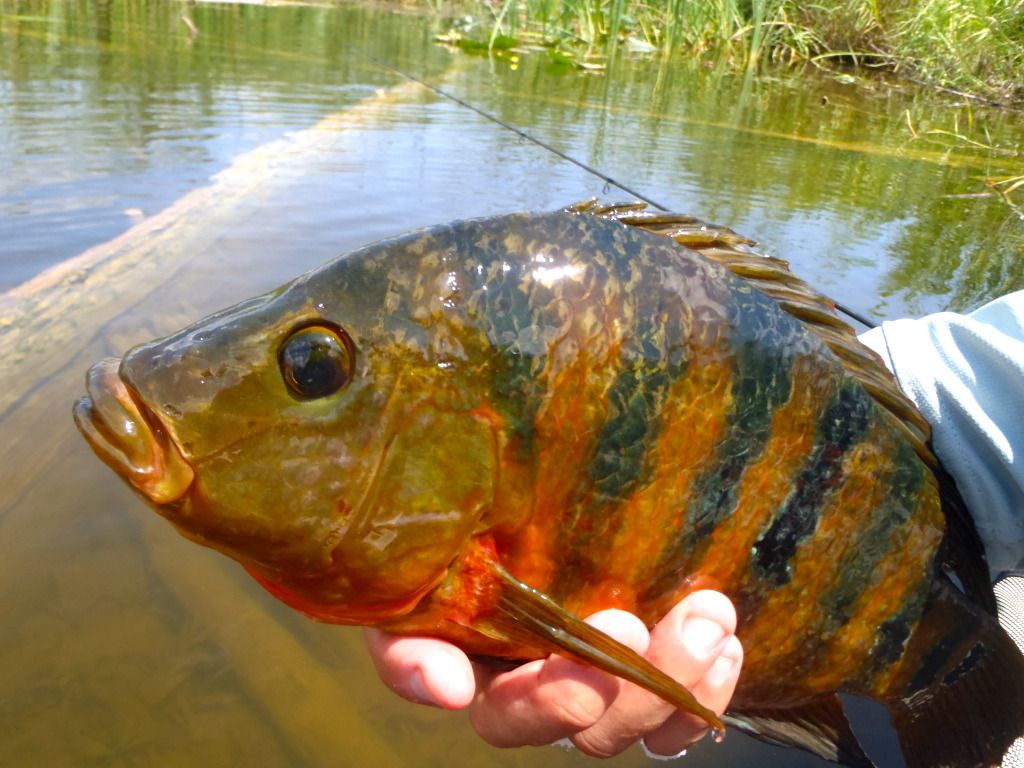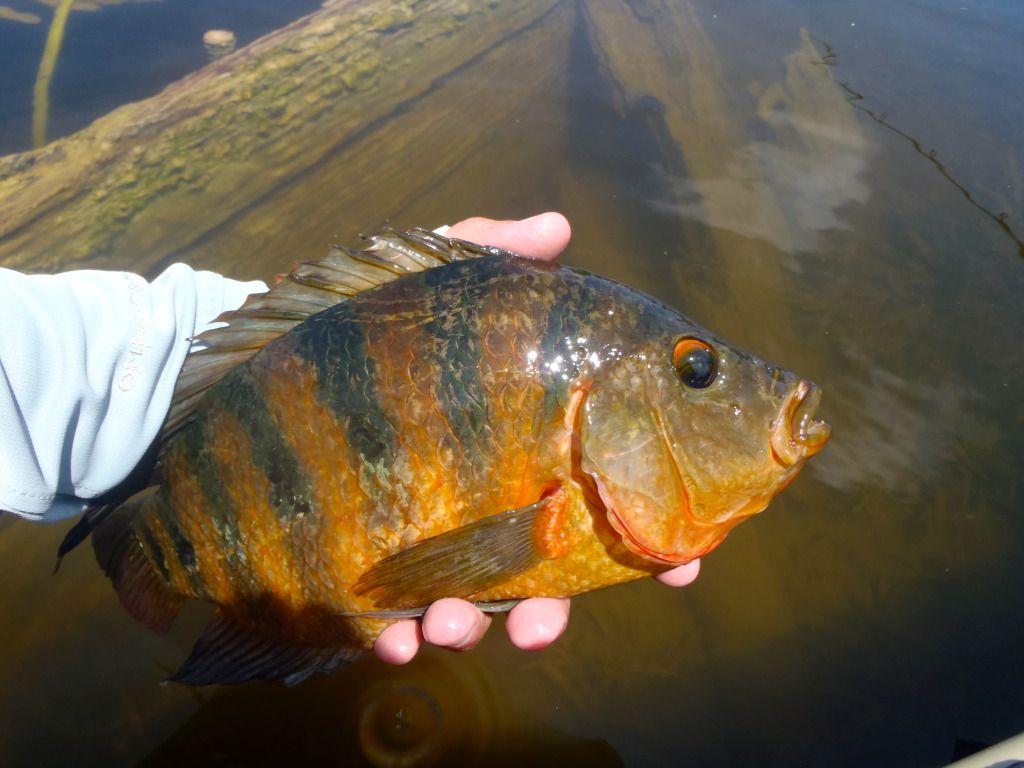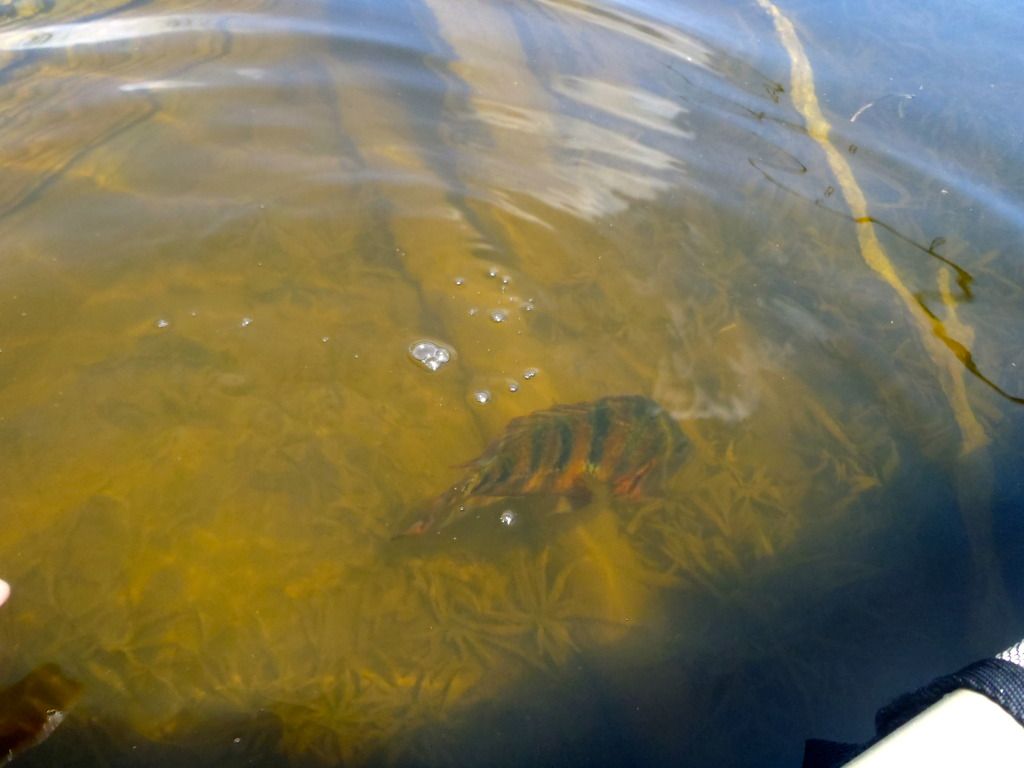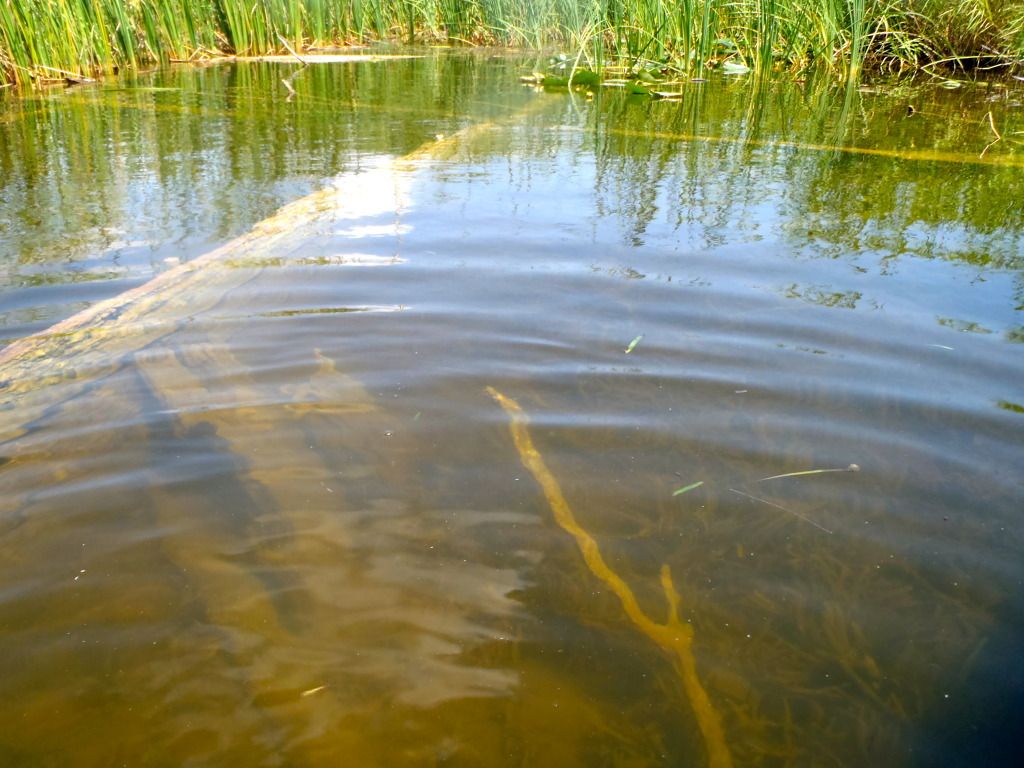 I already caught over 30 fish and believe me they were hitting on every cast. I also had 2 broken lines by this point and countless missed fish. I also managed to catch some natives that wanted to ruined the day for me.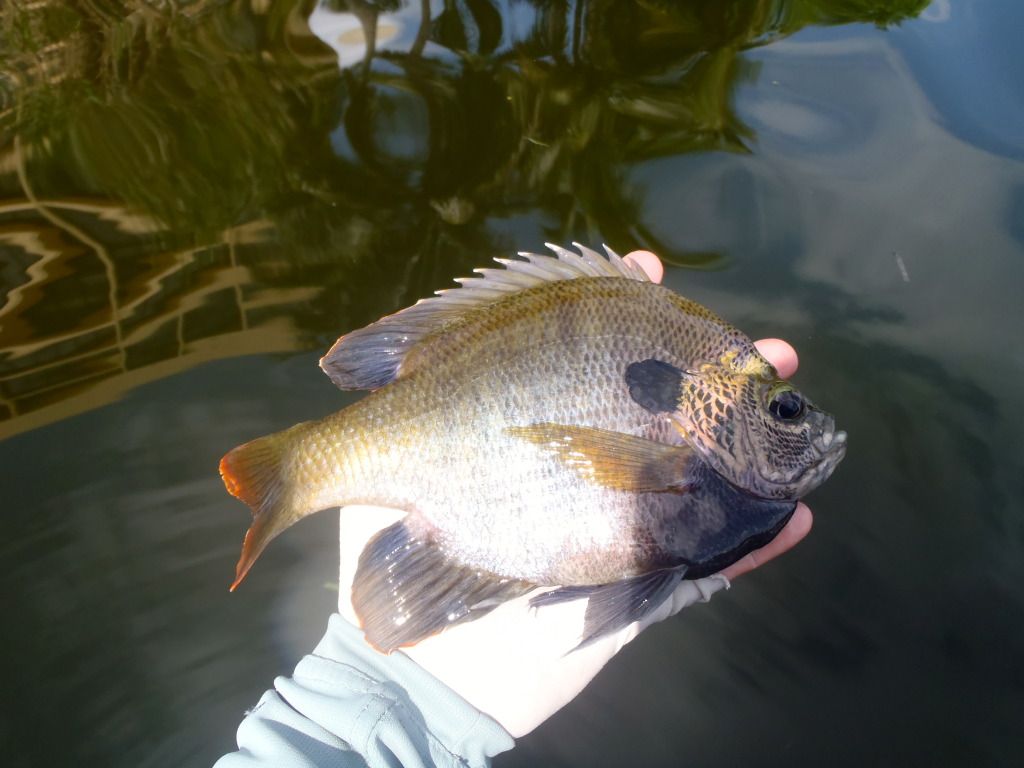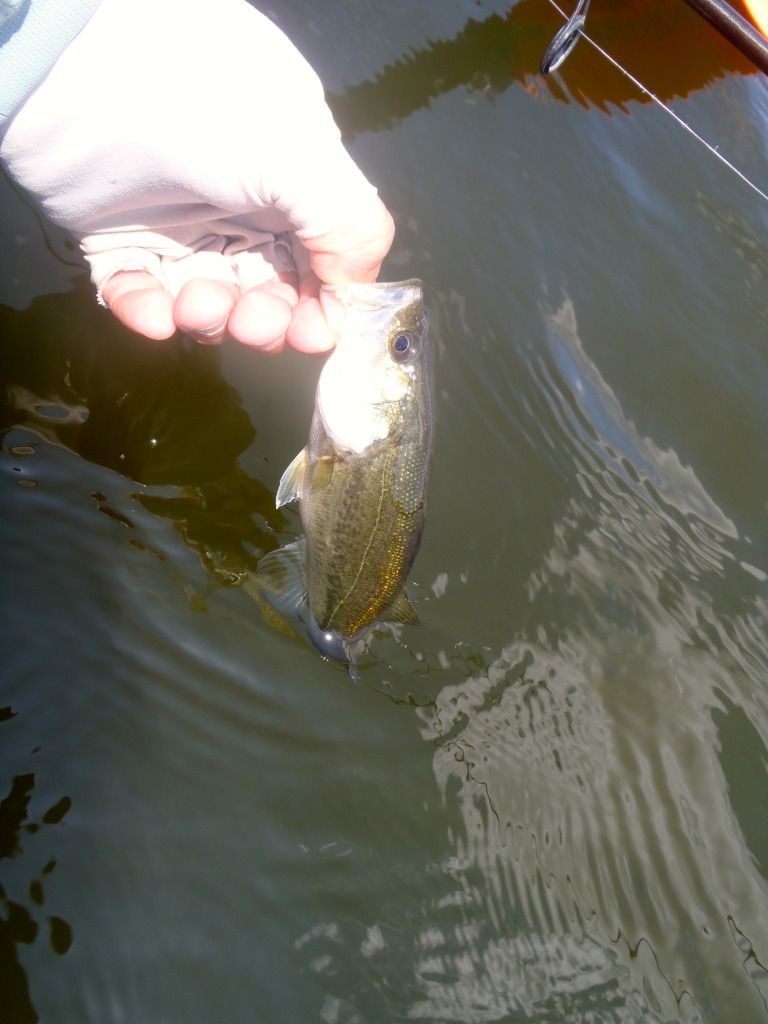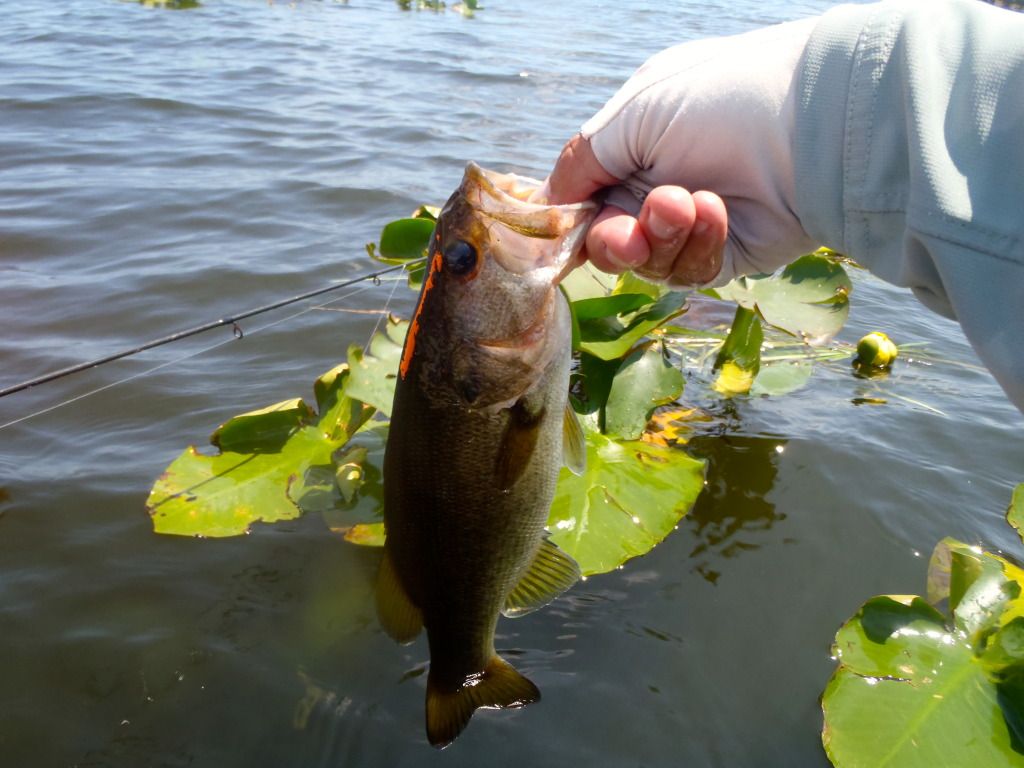 This 5-5.5 pounder wanted to help ruin the exotics day.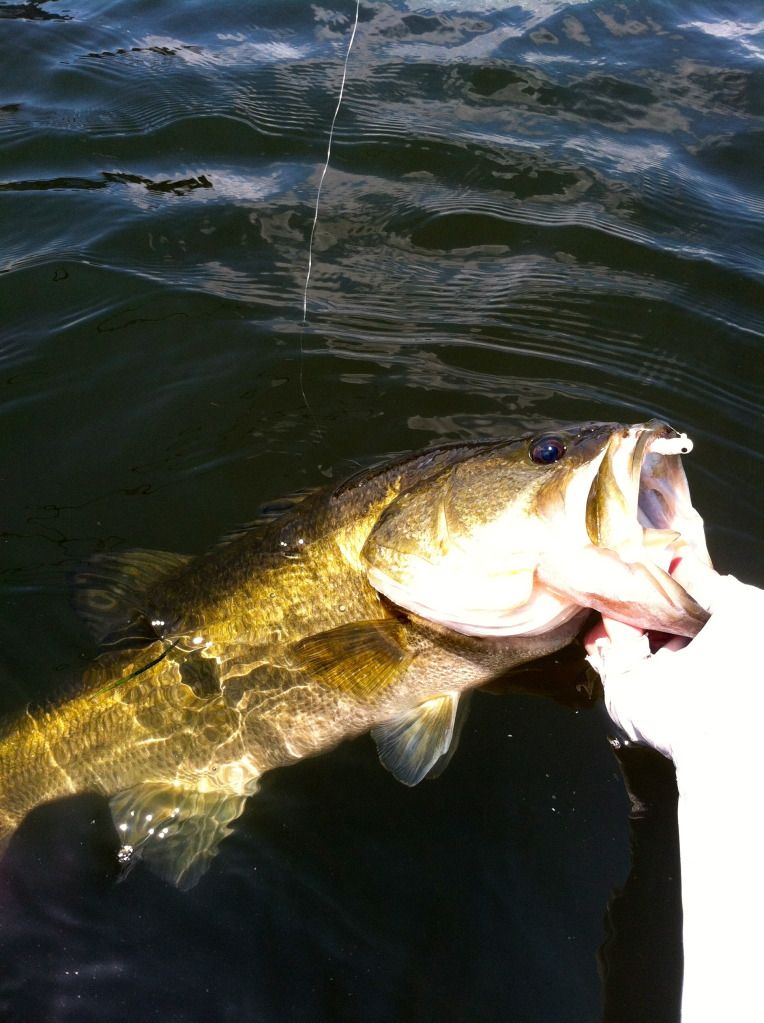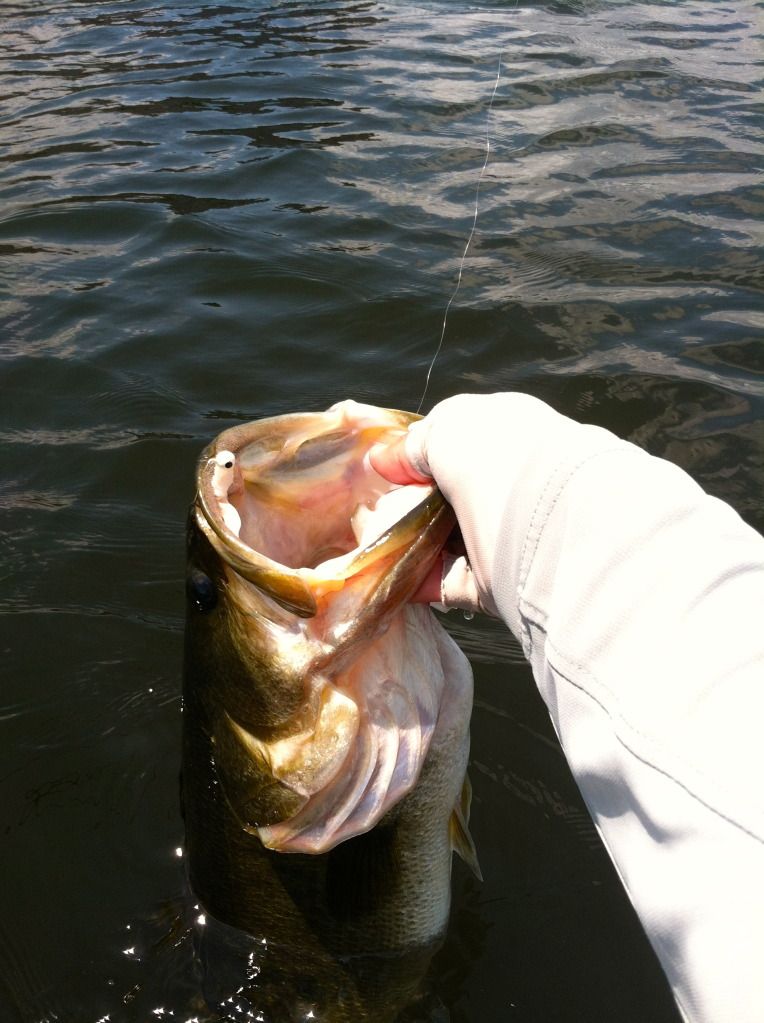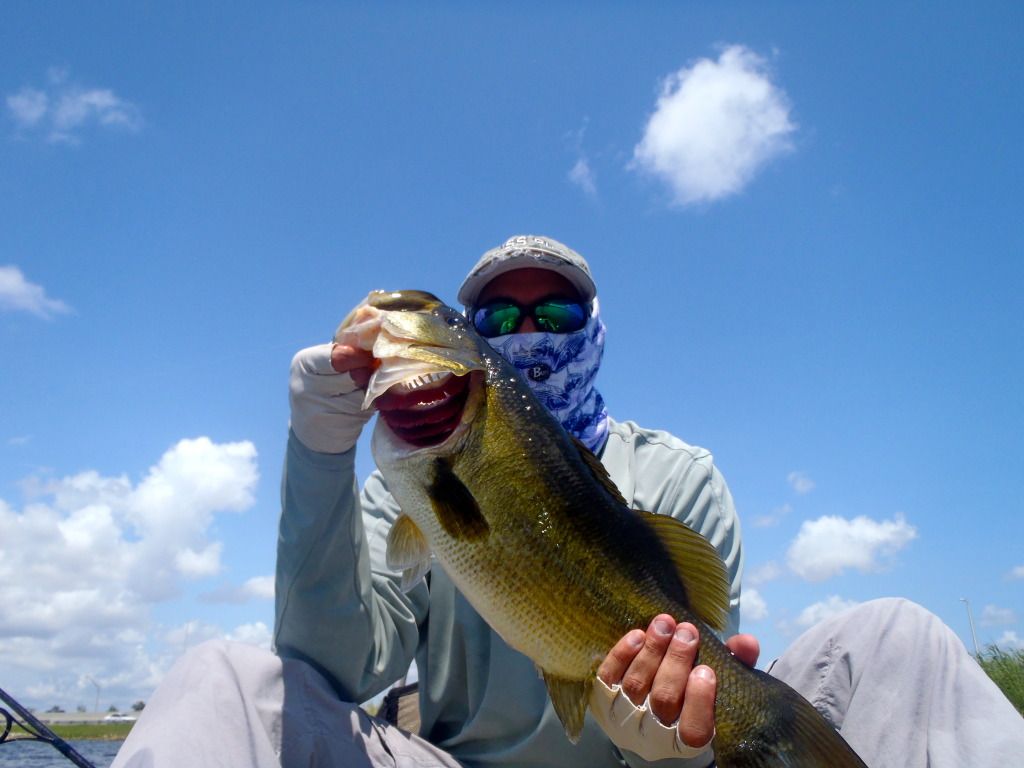 After a couple of hours in the water I headed back to the dock and telling myself, I did good, nice way to start the weekend.
Here is the estimated count for the day.
30 fish caught.
30 fish missed.
2 broken lines.
A strike on every cast.
So what did we learn today?
It's not the size that matters but the motion in the ocean.