Home
›
Angler On Foot
9/1-9/2 Open Season Sebastian inlet Snooking
Hopittyhop
Posts: 302
Officer
We've been waiting for the season to open and eager to get our hands on a keeper.
8/31- 9/1 We arrived at the inlet at around 11:00 pm and it was only an hour till the season opens. At around 11:30pm the tide was slack and my dad hooked up a 41 1/2 inch snook using one of my homemade bucktail lures. Once it was 12:00 A.M. and the season open the tide started picking up and snook started to bust everywhere for only about 30 mins and I was able to catch a keeper that measured out 31 inches, I caught it on a homemade bucktail as well. After that 30 minute interval of them busting everywhere it was pretty much dead, except my dad did manage to hook one up on a different plug, this one was large and got away = (.
9/2- After my friend and cousin heard from my rather successful trip we decided to make another trip except with a larger crew and test our luck. This day was much slower and there were not many snook popping at all, but my dad did manage to hook up a 43 1/2 inch snook 20 minutes from the time we arrived. Other tiny snook were landed that day well below the 20 inch size. My friend that has been going to sebastian for about a year now still has not been able to get his keeper snook, and he hooked up a snook that appeared to be a keeper until we measured it and it was 1/4 in over slot, but he was still happy that he had a shot at catching a snook.
Pic order:
1. Dad's 41 1/2 snook
2. My keeper 31 in snook
3. Dad's 43 1/2 in snook
4.Phillips baby snook caught on a swimbait
5. Phillips 32 1/4 inch snook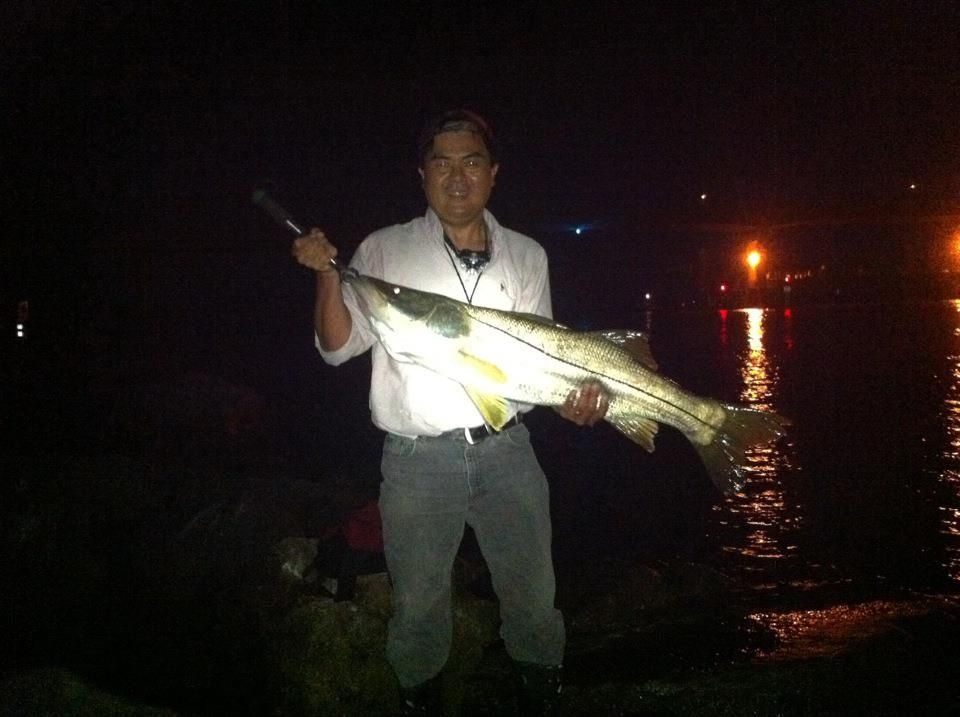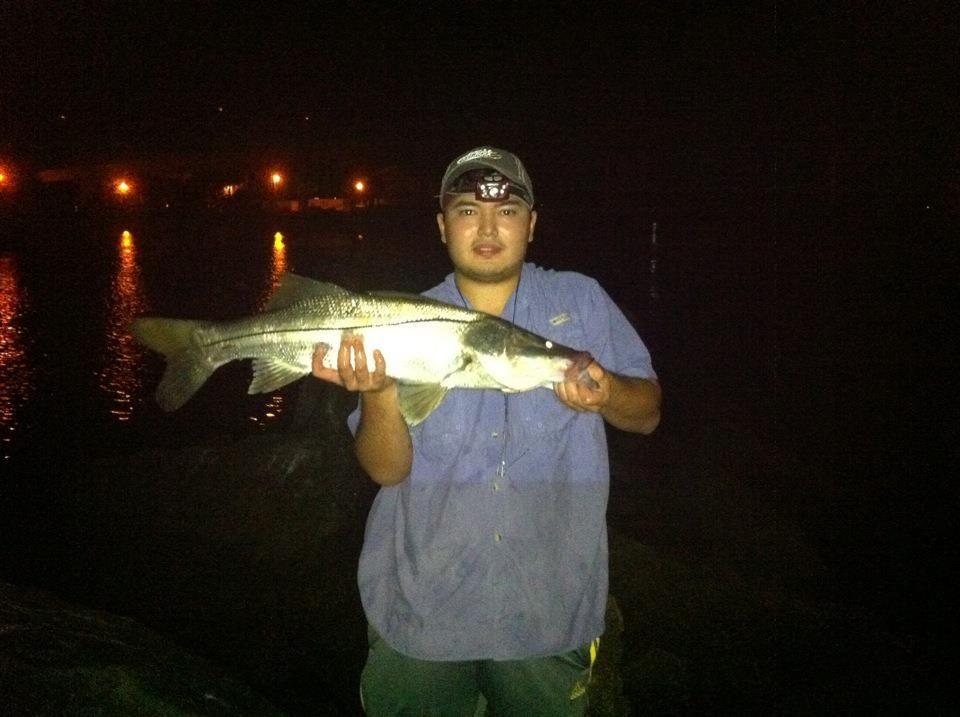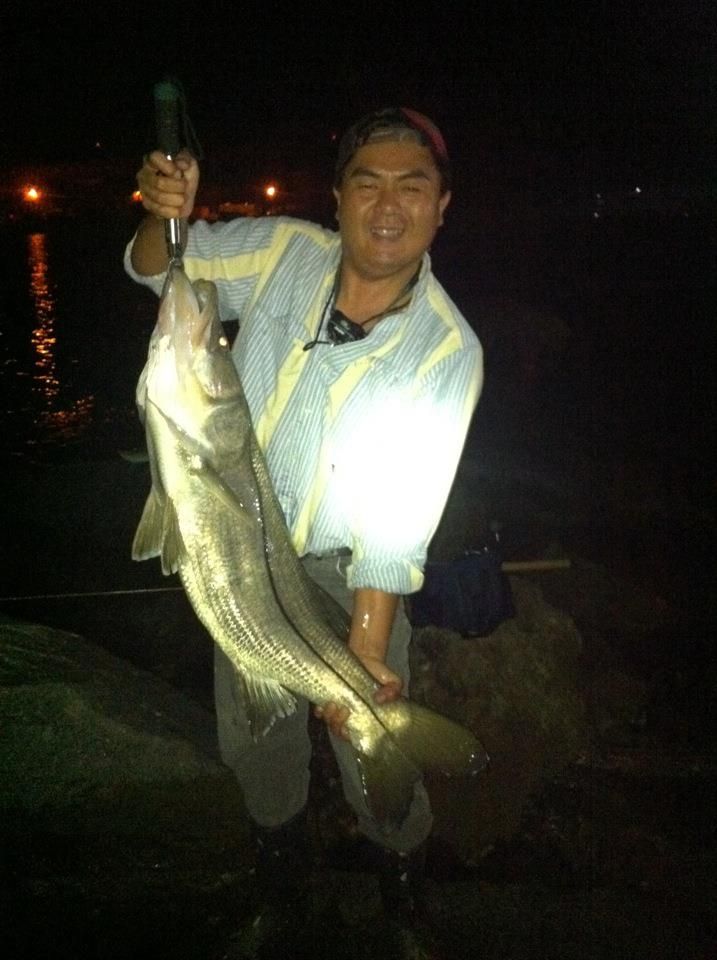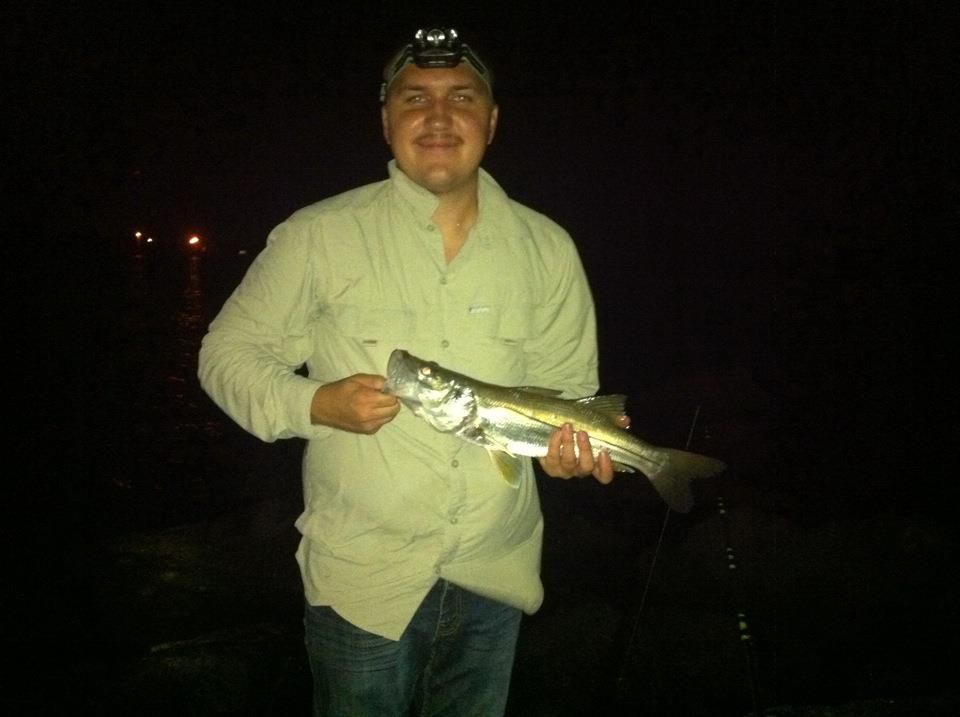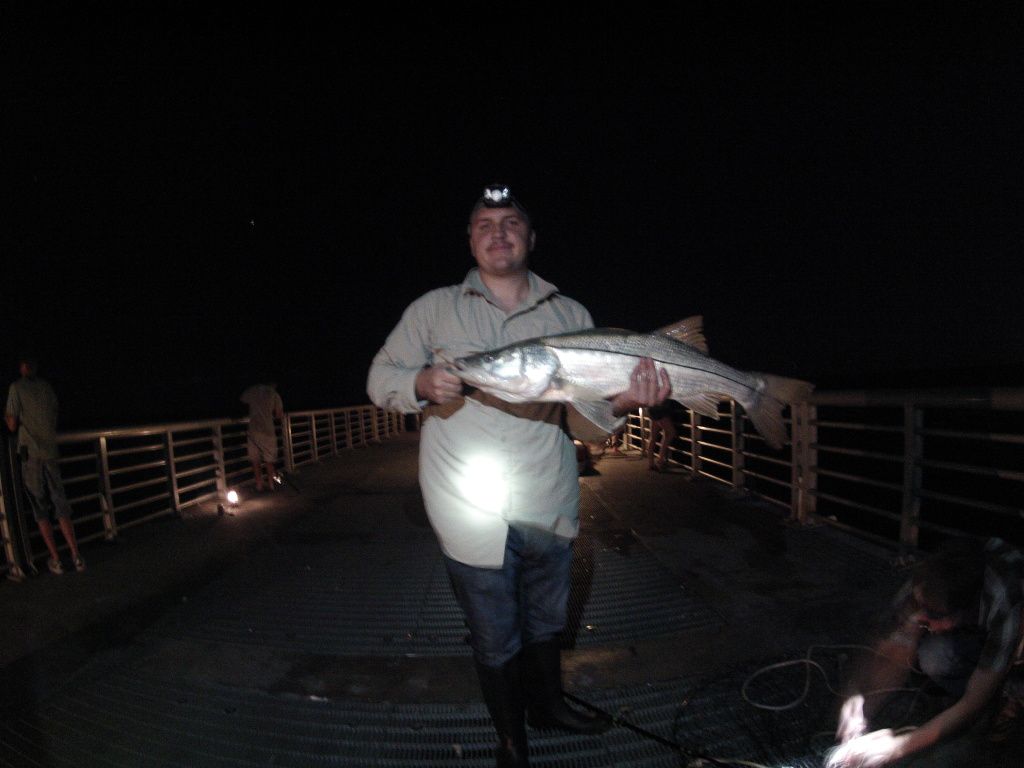 Here are two off season snooks that was taken about two weeks before snook season opened.