Home
›
Southeast General Fishing & The Outdoors
~August Beach Snook~ On Fire!!
schmittyfish561
Posts: 118
Deckhand
after reading and seeing multiple reports of snook being caught off the beach i decided to give it a try... i was so amped up to catch one i couldn't wait for the weekend so after work i gathered up everything i would need (5 gal bucket,aerator,2 rods sabiki/livebait,25lb fluro and a few extra circle hooks) i was set. my first attempt i got the the beach at 6:00pm conditions had changed from earlier an it was a lot windeyer then i had expected after picking a way at some small pilchards and seaweed i was ready to get tight! after fighting the seaweed and waves washing my bait on shore i ended up going 1/3 landing a nice 37in snook right at dark.. my phone happened to be dead and my girlfriend didn't want to come because she was at school all day and i knew the only way she would believe me is if i showed her a picture luckily someone came over to see what i caught and here's the crappy picture from there ghetto metro psc! lol but it worked
for the next couple days i was so excited to catch some more i passed on a offshore trip i was invited to go on for Saturday, woke up Saturday morning to great weather, rounded up a couple of friends got to the beach around 7:00 and got all set up.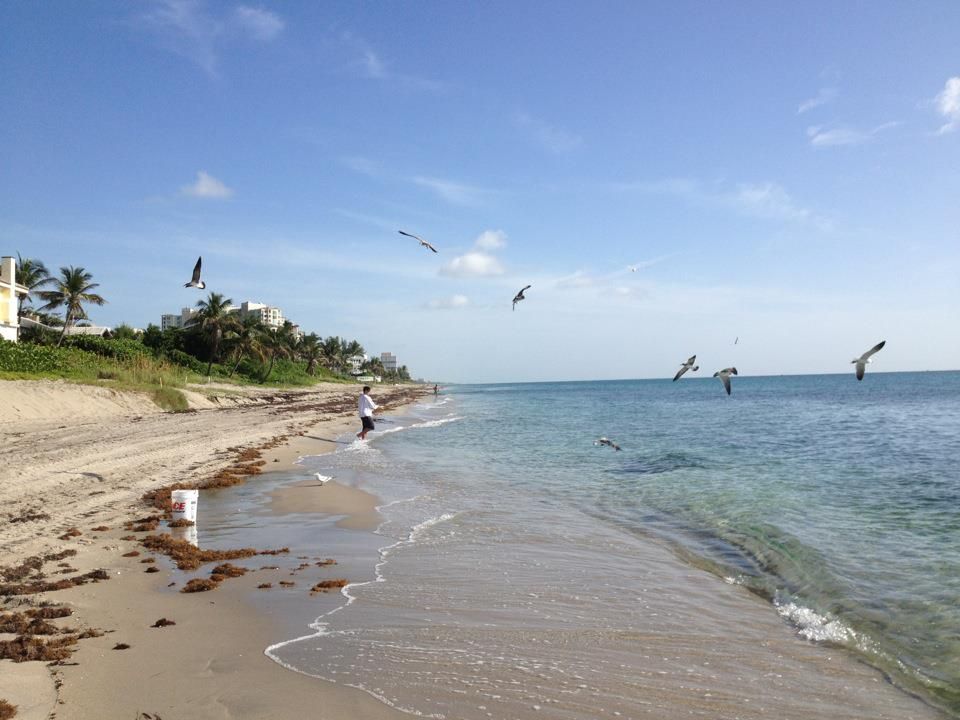 if you guys have been wondering where all the baits at well its all on the beach!
after catching plenty of bait we started picking away at them one by one most of them small to average with two of them going 38in,40in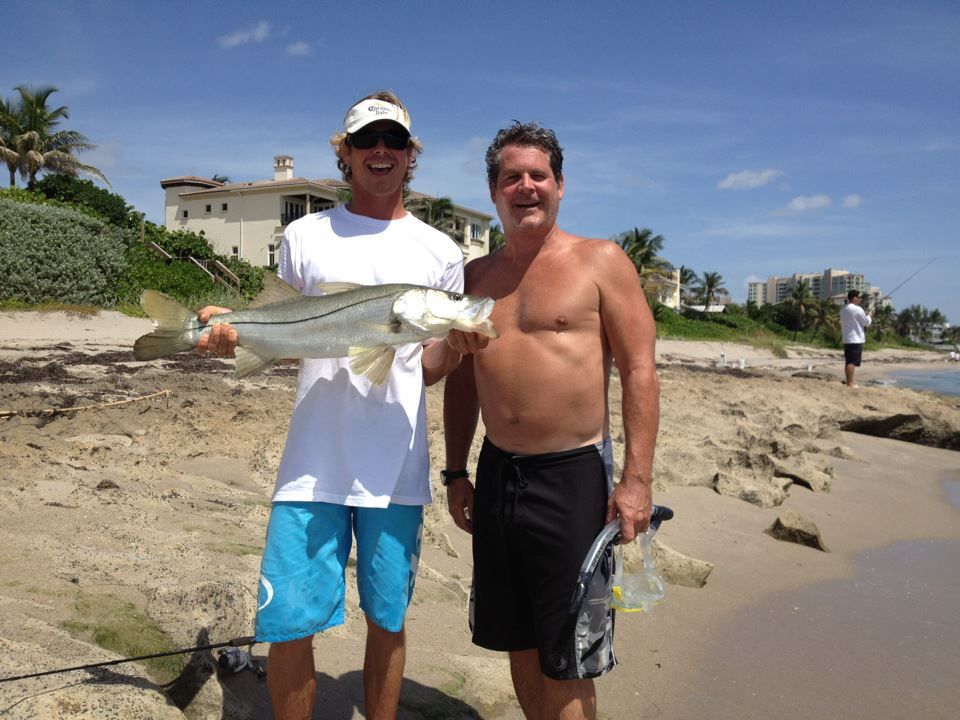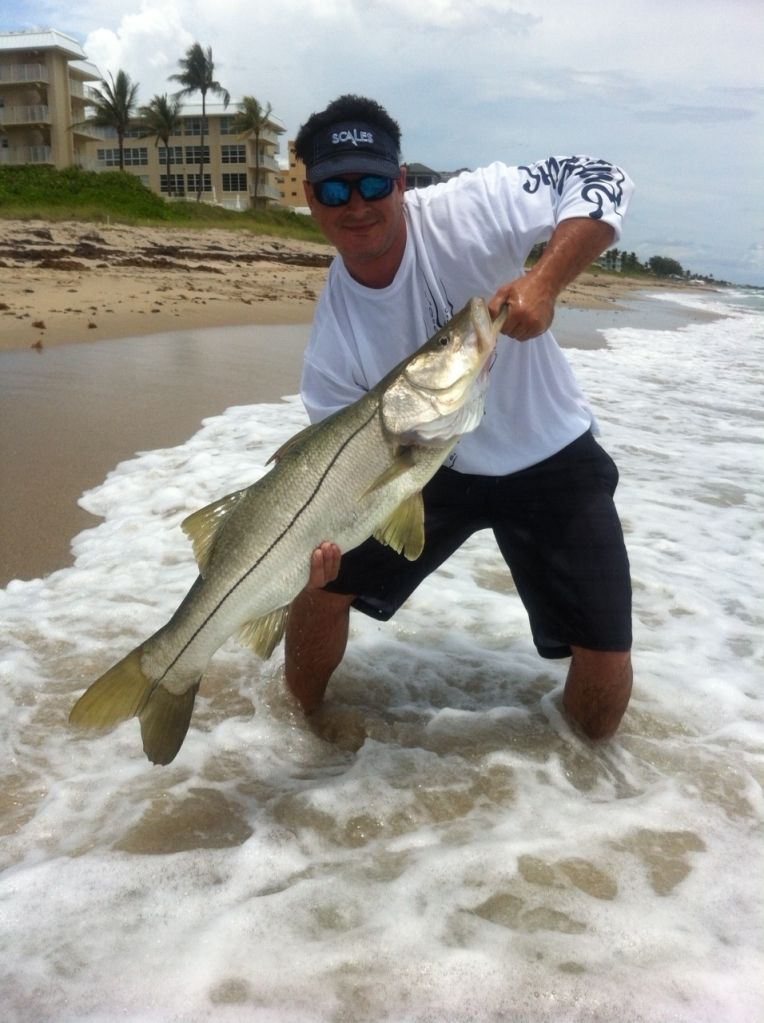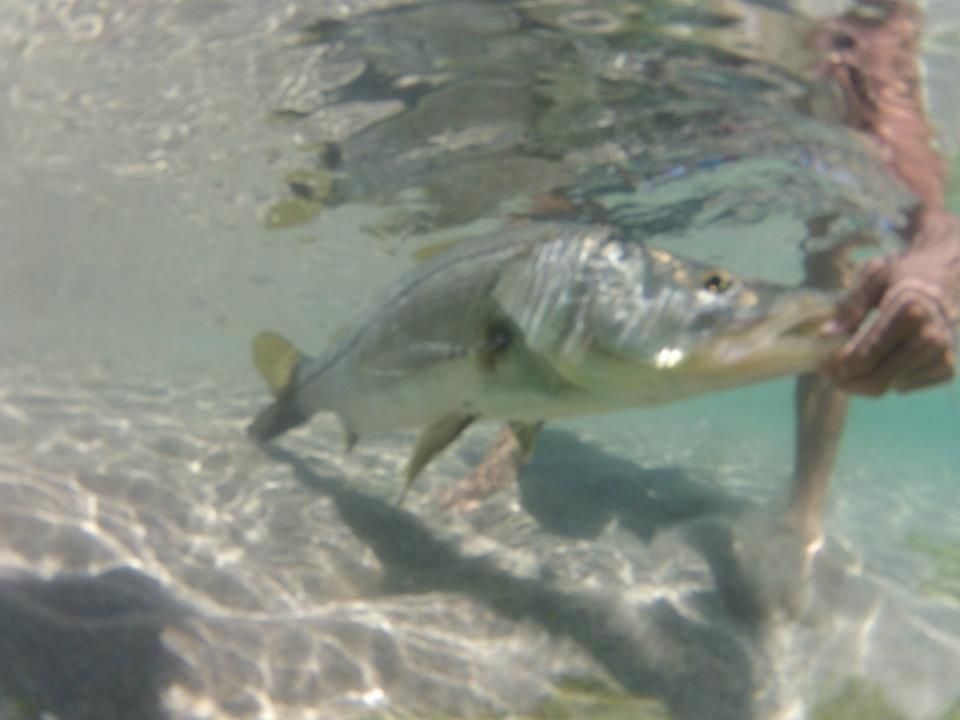 video coming soon i have 3 clips of me hooking up and a few more clips i need to put together