Home
›
Big Bend General Fishing & The Outdoors
Crystal River Scalloping 8/18/12
keypond
Posts: 2,017
Captain
Lori's cousin Kris and his wife Becky came in from Kansas this weekend and wanted to try some scalloping while they were here. I made a couple of phone calls and realized the water at Pepperfish was still realy murky. Then I made another all to Marrio, aka ripnlips, and he pointed me in the right direction to find some out of Crystal River.
We hit the water a little after 8:30am and were met with dark skies at the mouth of the river.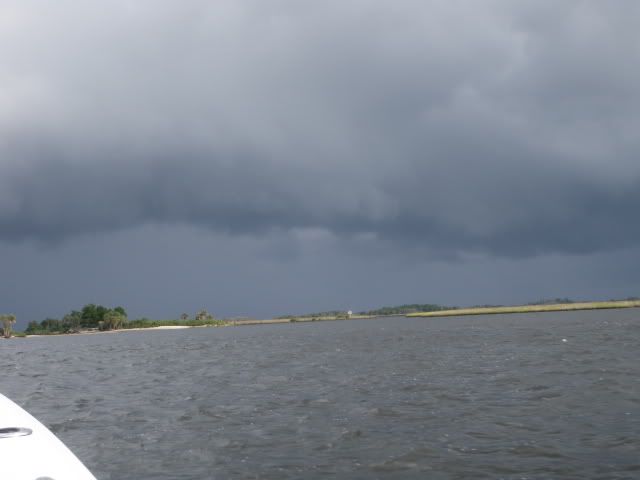 We decided to anchor up and hide beneath a tree for a few minutes while we let the front pass. This turned out to be a great plan.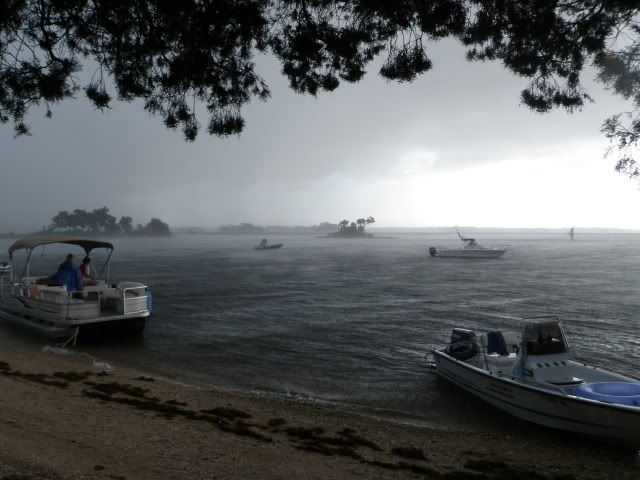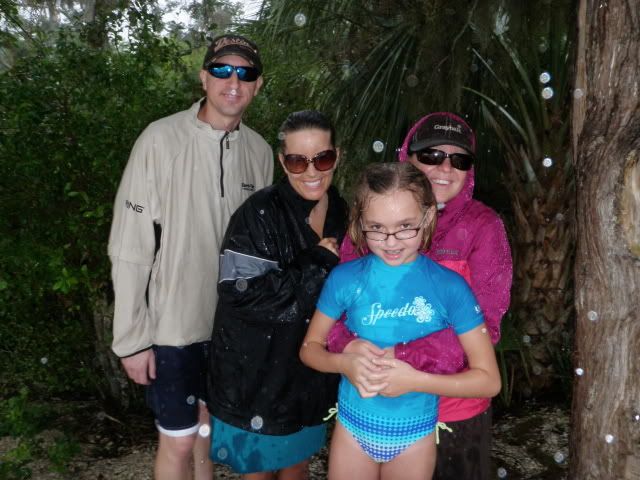 We finally hit the scallop grounds and picked up a few, about four gallons in a couple of hours, before calling it a day and heading back into the springs for a cool dip and rinse. We played around at Three Sisters for a bit then hit the boat ramp just as the next front came through.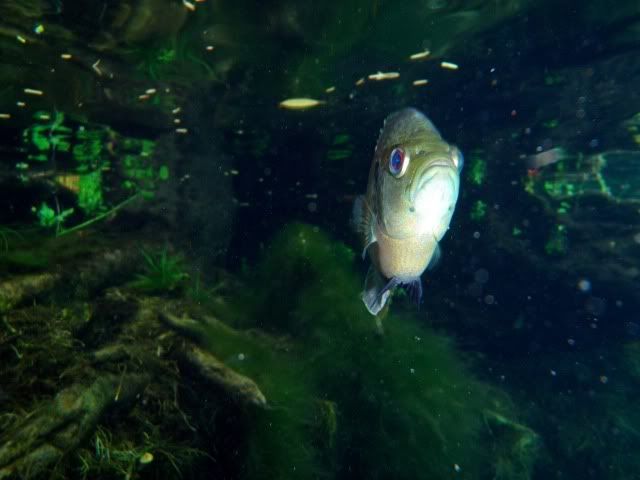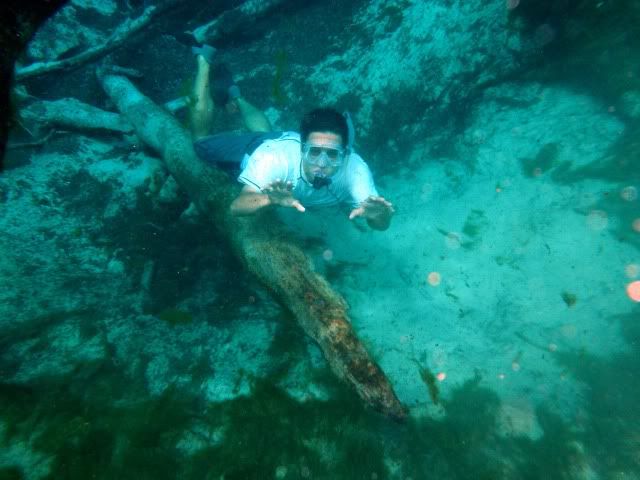 I managed to get yelled at by a couple of folks at the ramp for my lack of courtesy. When we pulled into the ramp, there were a line of boats along the seawall on the right all the way out to the river. As there was no place to pull up and let my crew out on the right side, I idled right up to the docks and tied up in the nook at the first dock, outside of the ramps and out of the way. My crew headed to the restrooms and I headed to my truck. Apparently, the boats were waiting their turn, pulling into the docks one by one, tying off (essentially blocking the ramp) and then heading up after their truck. This made it problematic for a few boats trying to launch as everywhere they wanted to back down there was a boat parked. One fellow with a large boat backed down into two separate ramps trying to find a place to unload his boat, only to get blocked by someone tying up behind him. Several people thought I pulled quite the hat trick and were pissed off. I was amused. Launching my boat 35-40 times a year, I think the concept is quite simple, the trailer dictates who's next in line. Whether it's an empty trailer or one with a boat on it, the person backing in has the right of way. When your trailer backs in, you load your boat. I fully expected to see a long line of trailers lining up for the ramp when I walked up the dock, but instead everyone was standing in their boat thinking of nasty things to say to me.