Home
›
Keys General Fishing & The Outdoors
July 27, Marathon Hump
TeamTeke
Posts: 972
Officer
After doing Mini-season we moved along to the fishing part of our visit. The crew decided that a Hump trip was in order, so we pushed off early on Friday morning for the Marathon Hump. It was a bumpy ride, perhaps one of my worse to the Hump despite moderate NOAA predictions. We arrived with 7-8 boats already there. This usually means a tough go but the birds were everywhere and so were the tuna. I have never see so many birds out there before. My pictures do not accurately show the frenzy, within our view on the Hump, there had to be literally 300-400 birds. What a sight.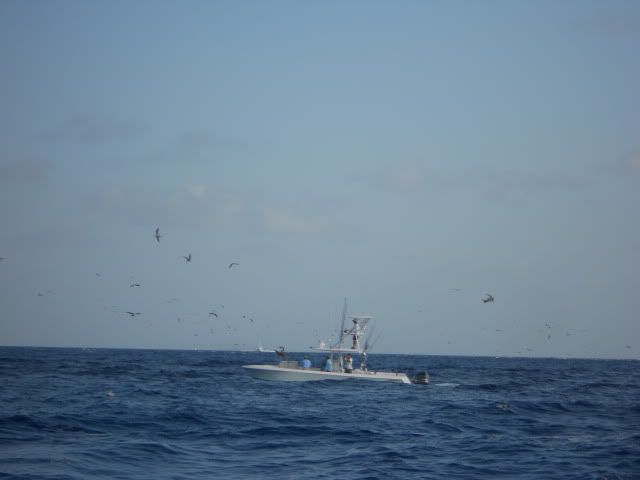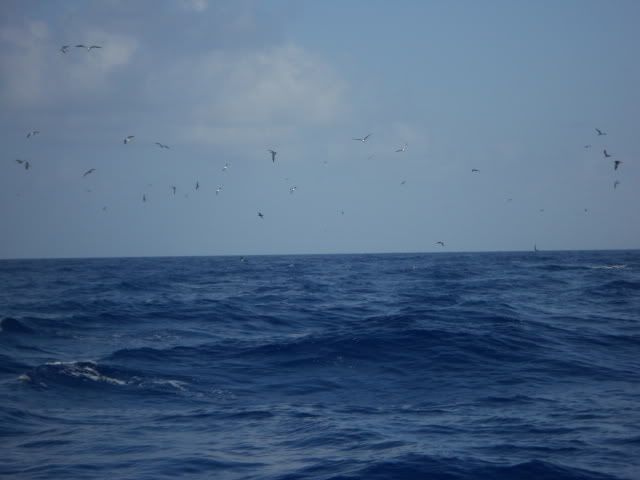 We set our our normal small, dark feather trolling pattern and got in the flow of boats. For the most part the trolling was organized and boater's were polite. Hook ups came fast and furious. We did have a few double and even one triple hook up. Several fish and lures were lost to toothy predators.
We tried the butterfly jigs but had no success. Soon the boats had multiplied (I counted 50 within sight by 11:00AM) and the surface bite ended. We found no keeper dolphin on our return run home.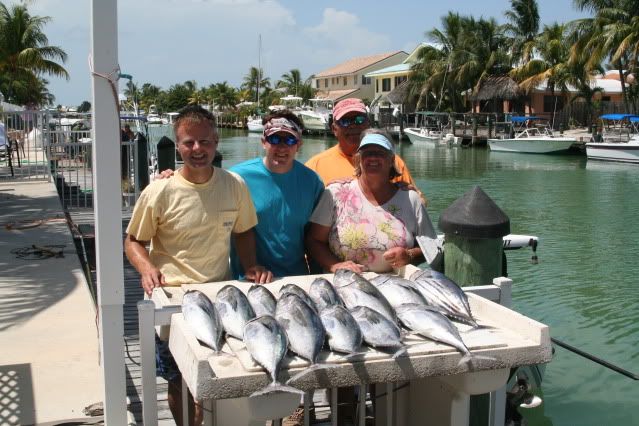 Happiness is the journey, not the destination.