Home
›
Big Bend General Fishing & The Outdoors
7/29 Scalloping CR

ripnlips
Posts: 2,536
Captain
Got out with some friends from work today for some redfish in the morning and scalloping in the afternoon. The day started off with 3 swings and 3 misses. The reds just did not want to cooperate today. So we head to the scallop grounds to see if we can change our luck.
They were running BIG today. Almost half of the ones we got today were this size.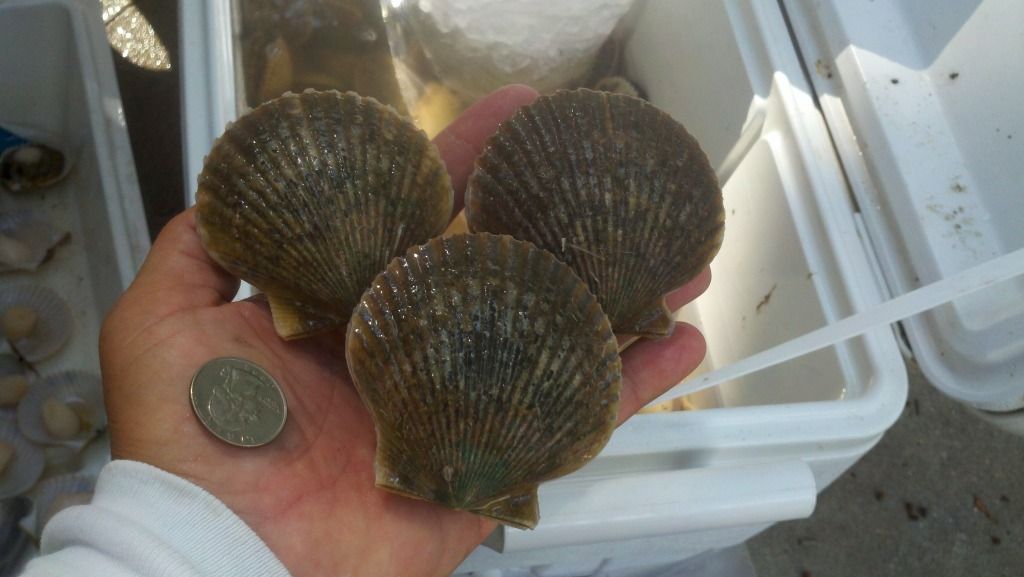 That's a quarter, not a nickel in the pics.
We got our 3 person limit in about 3 hours. We only moved about 300 yards all afternoon. It was a nice, laid back afternoon of scalloping .
Got some bonus footage of a school of greenies hanging out under the boat. Click on the pic to view video.