Home
›
Keys General Fishing & The Outdoors
Mini Season KCB with lots of pics
TeamTeke
Posts: 972
Officer
TeamTeke flew back down to our home in KCB to enjoy what would be our first Mini-Season. Although we have owned our home since 2001, we have not been here for the big event. With the addition of a couple of hardy, younger diving friends all things came out well. We took limits on both days, easily on the first, but had to work somewhat on the second.
A BIG,BIG thanks goes out to forum friend FishNitro who shared some numbers with me. His spot #2 on opening morning had 33 lobsters in it. Two large holes/cracks out in the bay. Of the 33 bugs, we had 19 keepers. By 19am Wednesday we had our limit and back at the dock for a huge breakfast that included lobster omelets with Hollandaise sauce. We have really eaten a lot of lobster over the last few days.
For my first mini I thought the situation was well controlled, but we did stay away from the crowds. I am now hooked and would not miss this event in the future. Enjoy the pics:
Friends Sean and Tim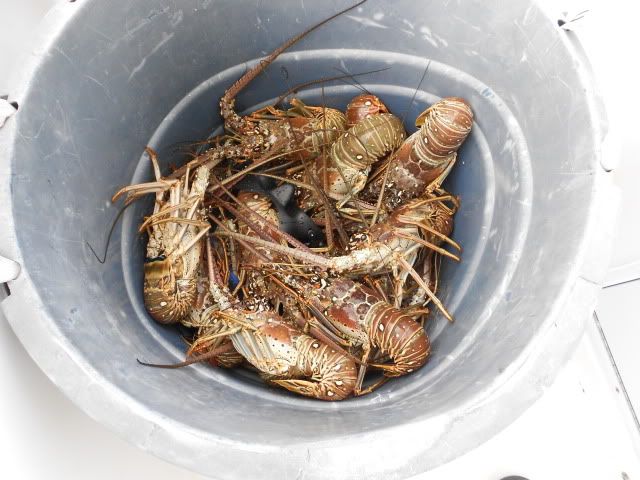 Spanish lobster- these do not count against your limit- it was released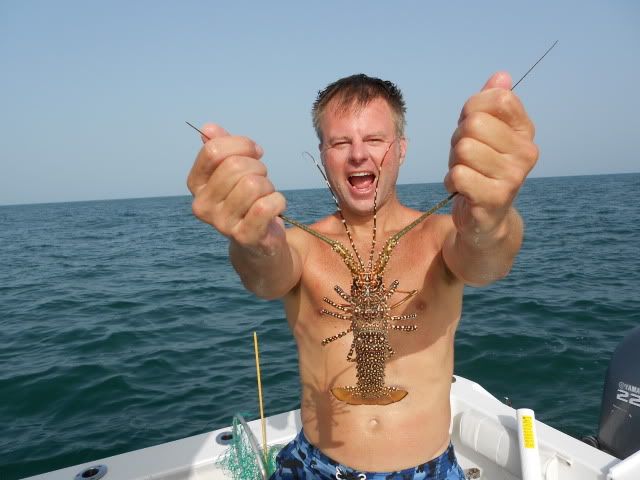 Day 1 harvest: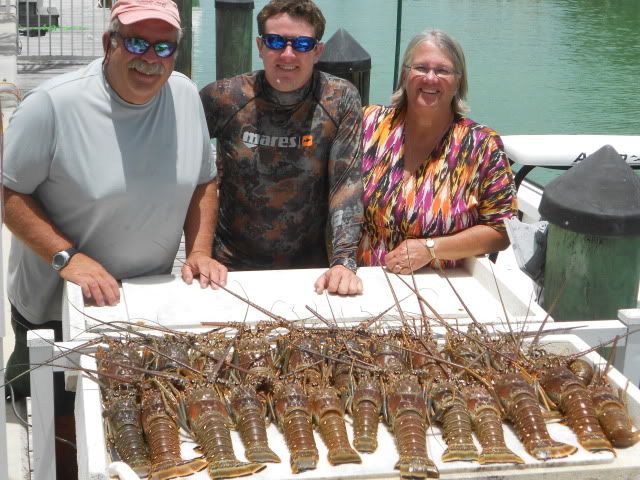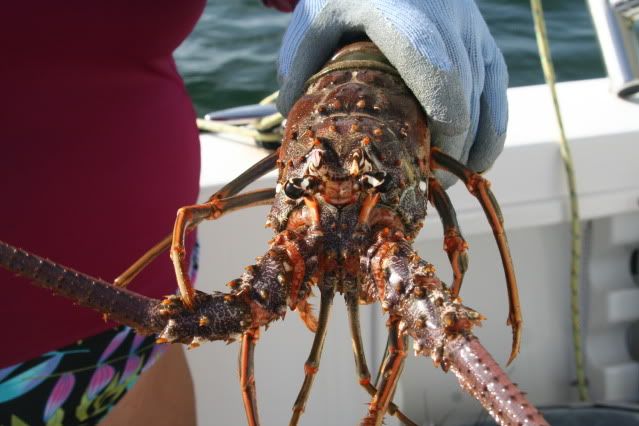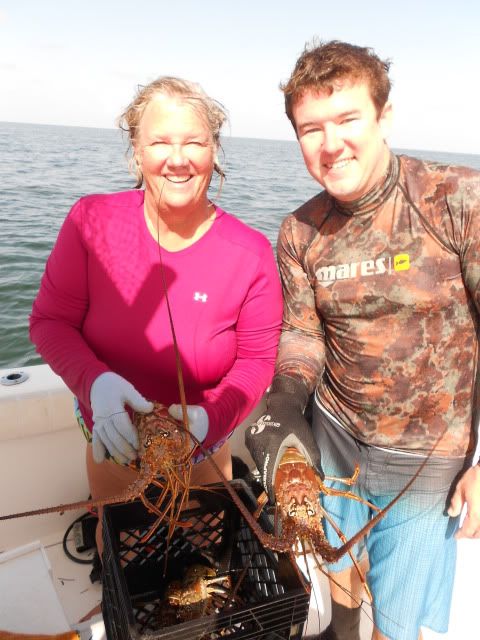 Day 2 harvest: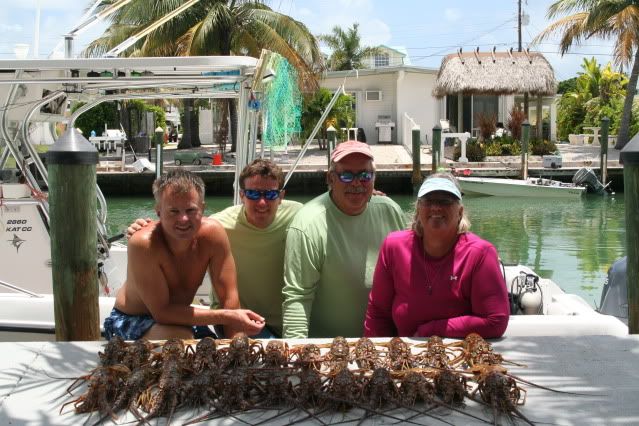 On the grill: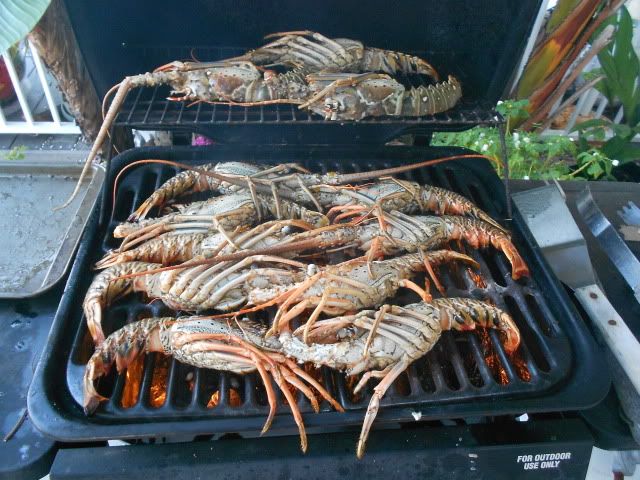 Happiness is the journey, not the destination.