Home
›
Tournament Insider
2012 Kayak Canoe Inshore Charity Fishing Tournament
fish4reds
Posts: 74
Deckhand
The 2012 Kayak Canoe Inshore Fishing Tournament benefiting Help Keep Emily in Her School will take place on August 25, 2012 at Mosquito Lagoon Bait & Tackle in Titusville, Florida. All the details can be found on www.helpemilynow.org

This "Catch-Photo-Release" event is open to kayak, canoe, and wade fishing entries only, and will be held rain or shine! Targeted species are redfish and trout. There is NO ENTRY FEE for this tournament, but donations are appreciated. Registered anglers who donate $25 or more will receive 5 free raffle tickets. All proceeds go directly to our special needs daughter Emily to fund her much-needed therapy.

Emily's tuition for the therapy at her special needs school has just increased by $8,000 per year. The annual therapy costs are now $29,000, equal to our family's annual income. If we can't find a way to cover these costs each year, we will have no choice but to withdraw her from the school that has helped her learn so much. She has finally started to learn sign language, is beginning to socialize with those around her, and has decreased her self-injury behaviors from over 400 a day to around 25. Emily's moving story in more detail can be found on our website. She needs this school and we need your help to keep her there!

There will be great prizes awarded in various categories, as well as a raffle and lunch (lunch is still in the works) at the award ceremony. Award ceremony/raffle prizes include fishing charters, rod/reel combos, Costa sunglasses (of your choosing!), soft plastics, spoons, artwork, and more!

Thanks to www.yakangler.com and www.KayaksByBo.com...


A NATIVE WATERCRAFT REDFISH 12 KAYAK WITH PADDLE will also be auctioned/raffled off to one lucky winner!!!!!!



Tom at Kayaks By Bo has been nice enough to rent 8 of his Redfish 12's for the day at no charge to anyone that wants to fish the tournament and doesn't have a yak. All that you need to do is let us know at the time of registration, but you better hurry cause when there gone there gone! Visit www.helpemilynow.org to complete the tournament's online registration form. Participants will receive a captains bag, 321 measuring stick, and tourney token at check in...so get registered to fish this awesome tournament!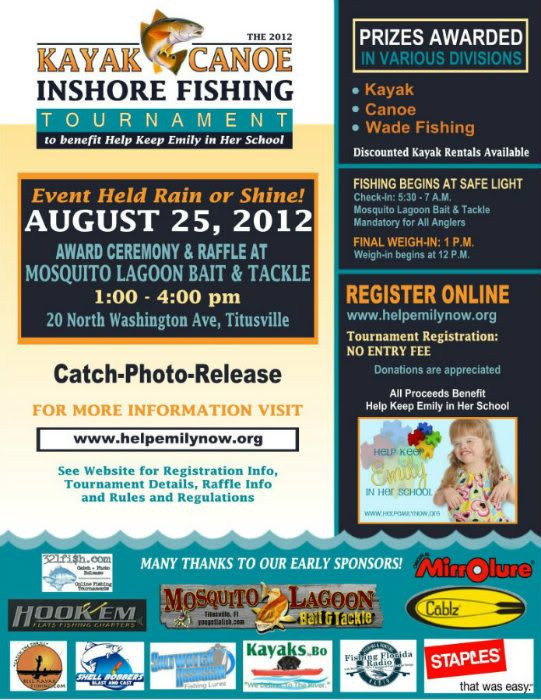 Here are some of our wonderful sponsors!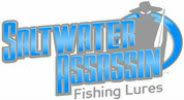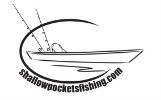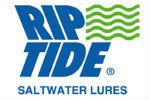 Thank you to all of our sponsors and donors!!!!!

Austin

**
www.HelpEmilyNow.org
Hobie PA 14 dune
Hook 1 Pro Staff - Tailin' Toads Pro Staff