Home
›
South General Fishing & The Outdoors
Biscayne nights/Everglades days, 14 July
lemaymiami
Posts: 3,242
Captain
Summer time and the fish are hungry.... that pretty much sums it up in the 'Glades or Biscayne Bay. The daytime 'Glades action comes with a few mosquitos, a bit of heat and rain. It's definitely cooler at night now, but the 'Glades are still hard to beat even with the hot weather....
At night the action is divided between docklights and the bridges (or the shadows under those bridges). Our last night trip featured snook as the sun was going down then small tarpon biting right at the surface in the shadows under the bridges that connect Miami and Miami Beach. Here's a few pics..
[img][/img][img][/img]
a quick photo then back in the water for this small snook.
[img][/img][img][/img]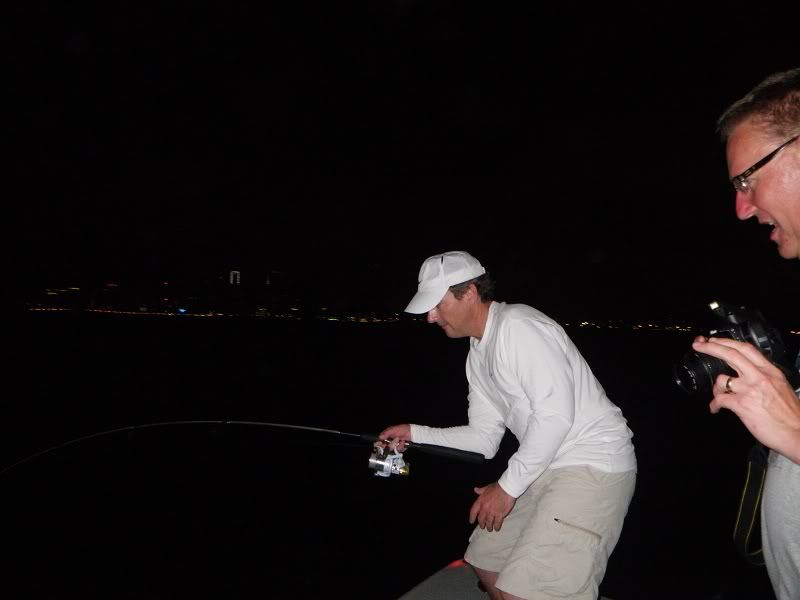 [img][/img][img][/img]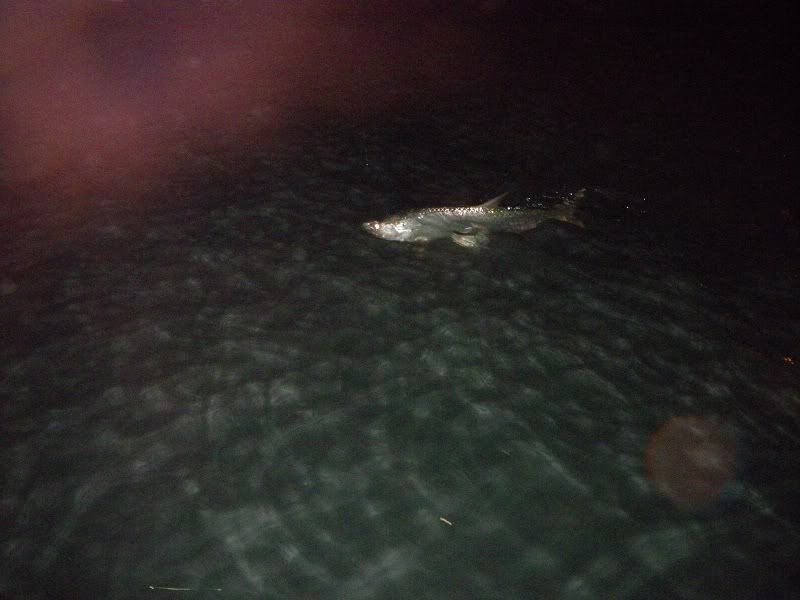 Both local angler Neil Franklin and his guest Mark took turns with fish up to about 30lbs on very light spinning gear and DOA lures.
A day or two later it was back to Flamingo with anglers that have fished with me a for a few years now. We caught speckled trout, large redfish, and quite a few snook during the day as we ranged along the Gulf coast north between the Shark and Rogers rivers. We kept a few trout and one redfish for the table while releasing the remainder. While working small lures we also caught and released a few very hungry small blacktip sharks. The pictures tell the story...
[img][/img][img][/img]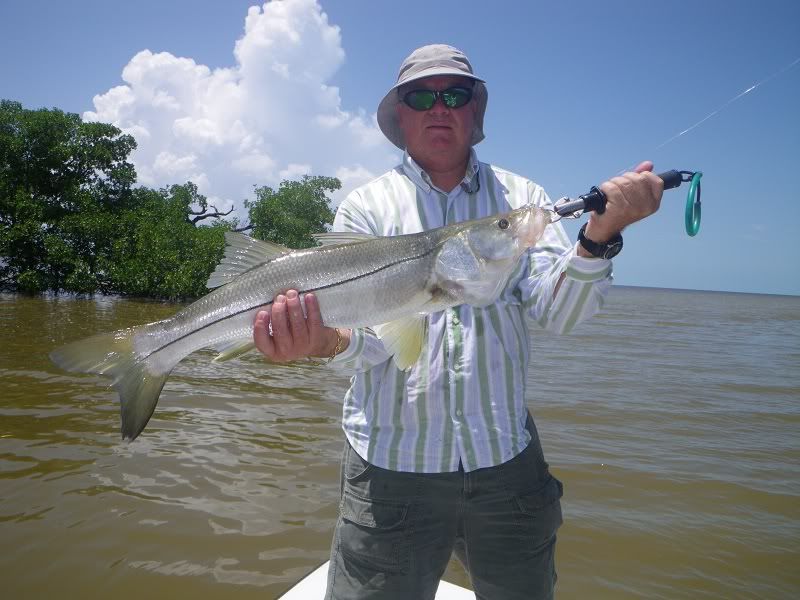 This was our best snook of the day, a fine fat 10lb fish...
[img][/img][img][/img]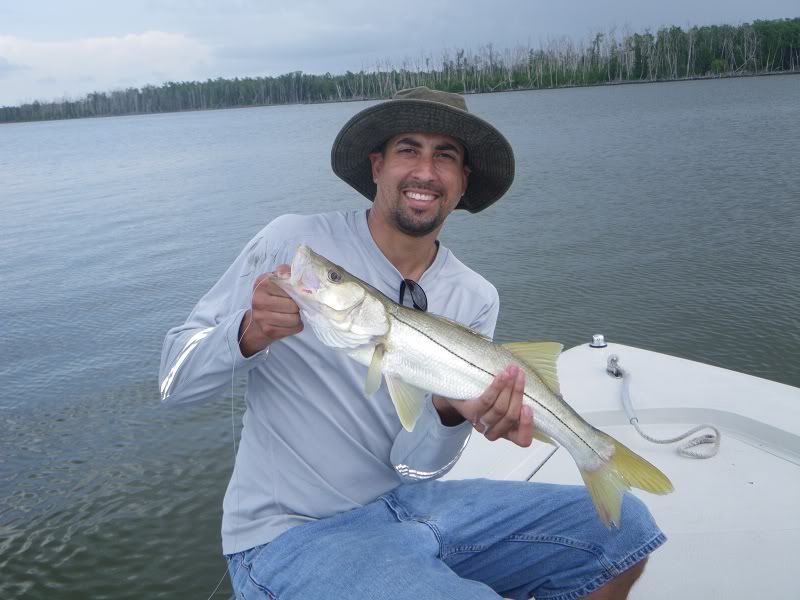 [img][/img][img][/img]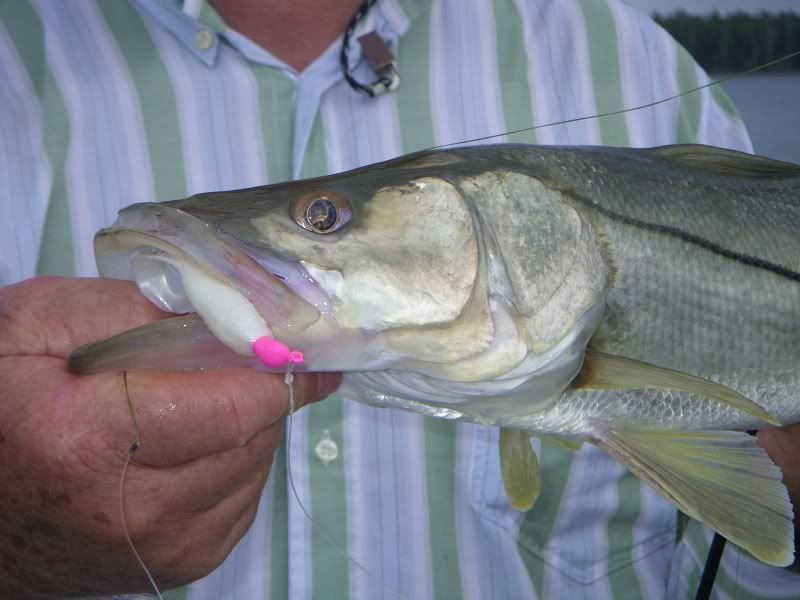 [img][/img][img][/img]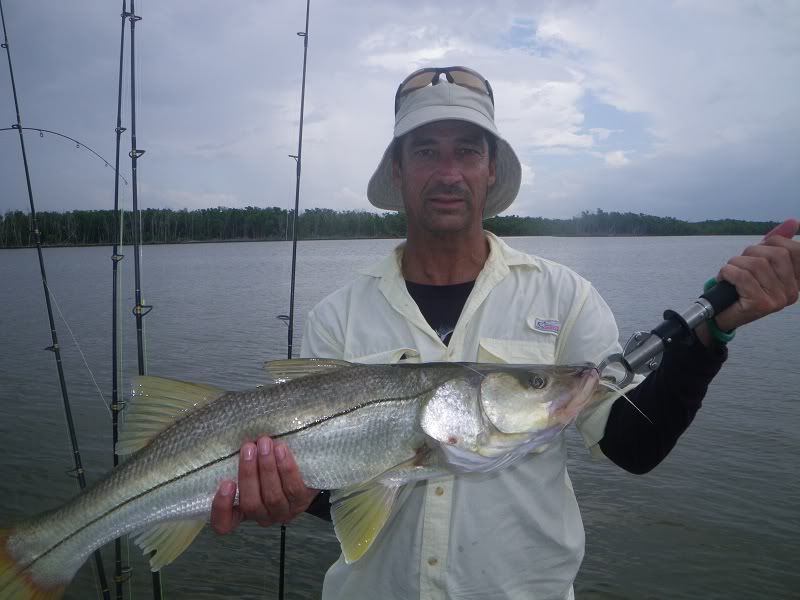 At one spot it seemed as though every cast brought a nice snook -- all hungry for small jigs and bucktails worked very slowly along the bottom....
[img][/img][img][/img]
this upper slot red got invited home for the table. Years ago it was the red who'd have gotten released while the snook went in the cooler, but times change....
I'll be back at Flamingo in a day or so, this time fly fishing only so the other gear will get a rest.... The fishing in our areas will just keep getting better and better as the summer passes. By September it will be just off the charts....
Tight Lines
Bob LeMay
(954) 435-5666