Home
›
Southeast General Fishing & The Outdoors
6-30-2012 - Port Saint Lucie Offshore Fishing Report:
Alwaysforward
Posts: 1,512
Captain
Today's anglers are Rick and his son RJ. It sure was nice getting back to the docks after missing last weekend due to weather. With the high winds all week we opted to buy some bait from the bait guy just in case before we headed out. We left the dock around 5:30am in search of some sardines to also put into our well.
Hit the buoys and grabbed some small bar jacks then headed down to Bullshark and loaded up on some sardines and goggle eyes.
Sunrise Pics: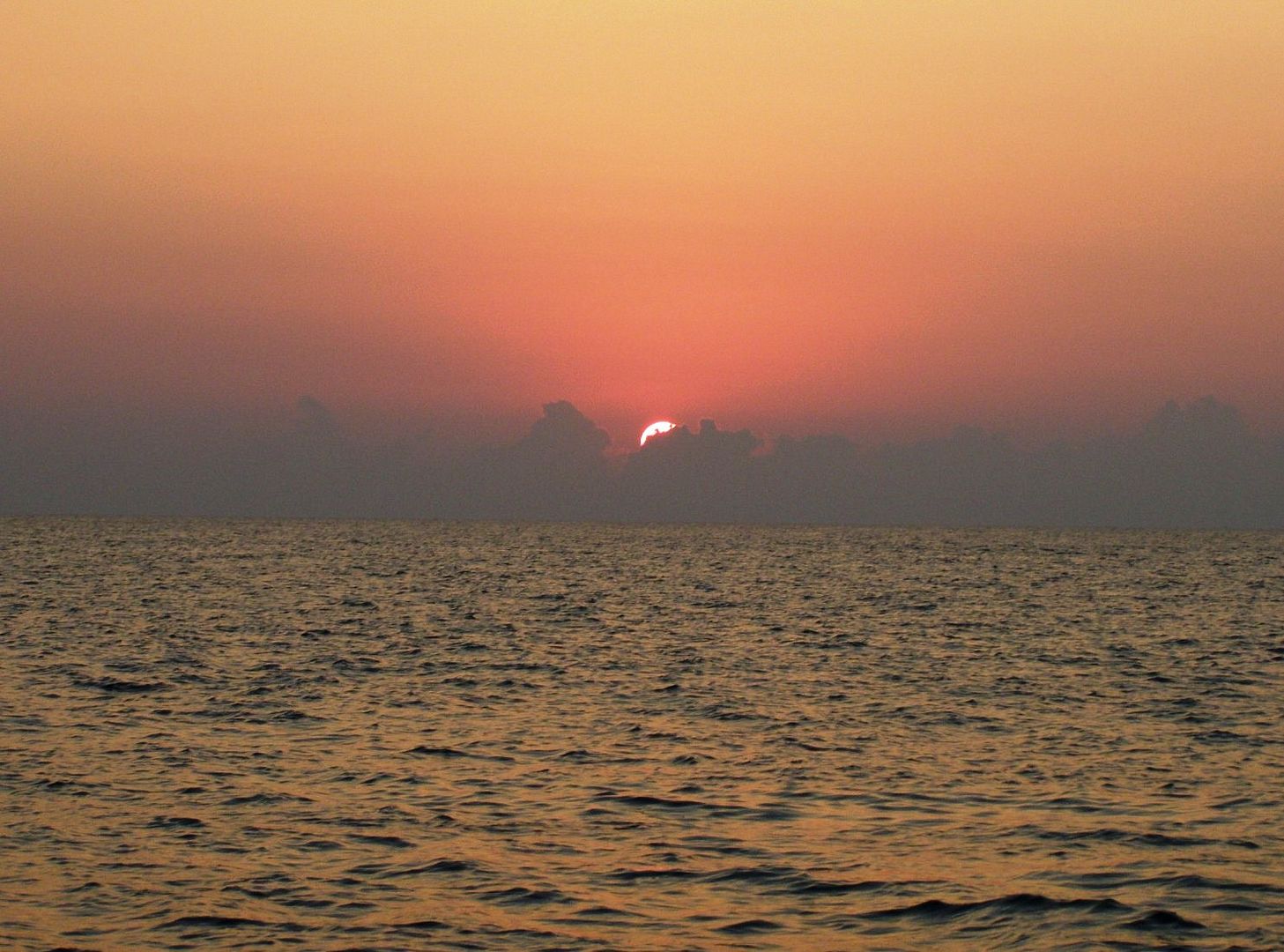 Here is
Vindawg
doing the same.
Headed offshore and picked up some large runners, cigar minnows and some more dines. Met
B_W
there as well and we both headed SE from here in search of some weeds. We hit 1050ft and found some nice weeds. Drop in the livey's and set-up the normal drift.
B_W
(Bryan) set up about a mile south of us on the same.
Within minutes we get a shout out from Bryan that he has hooked up and calls us over. As soon as we drop in a livey, RJ is hooked up :thumbsup. Thanks' so much Bryan for the shout out and allowing RJ to catch his first fin.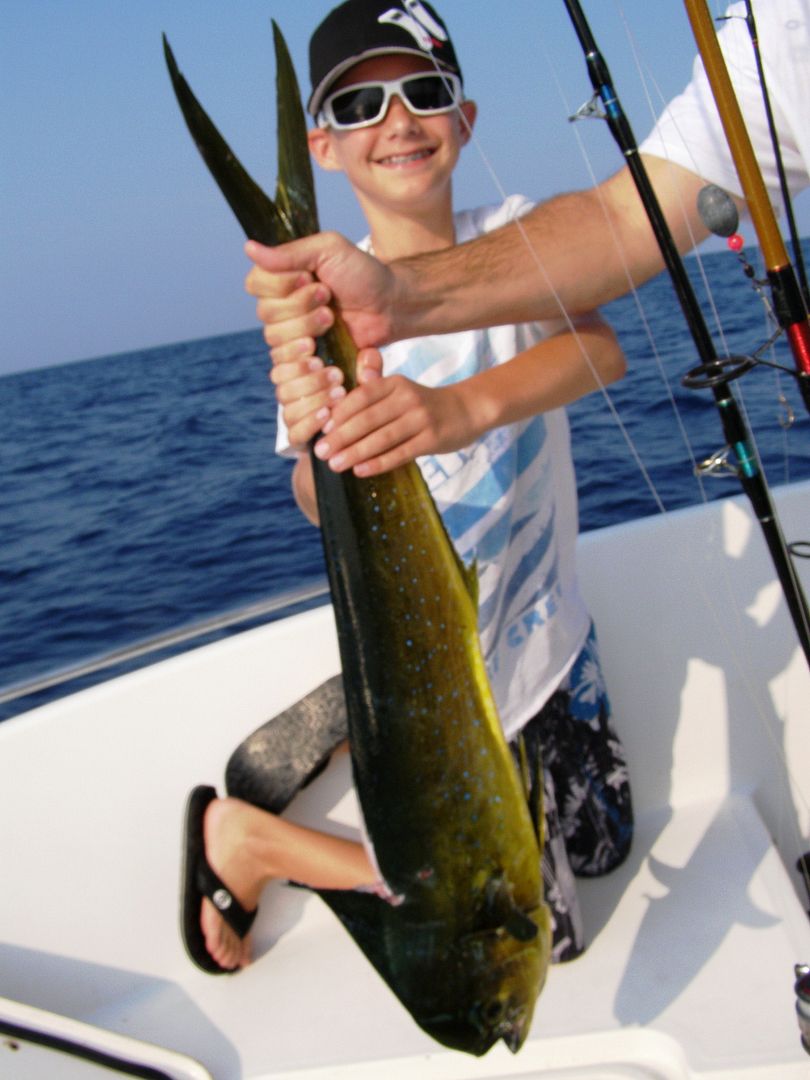 We worked this area some more and found a tree and put 3 nice gaffers in the box.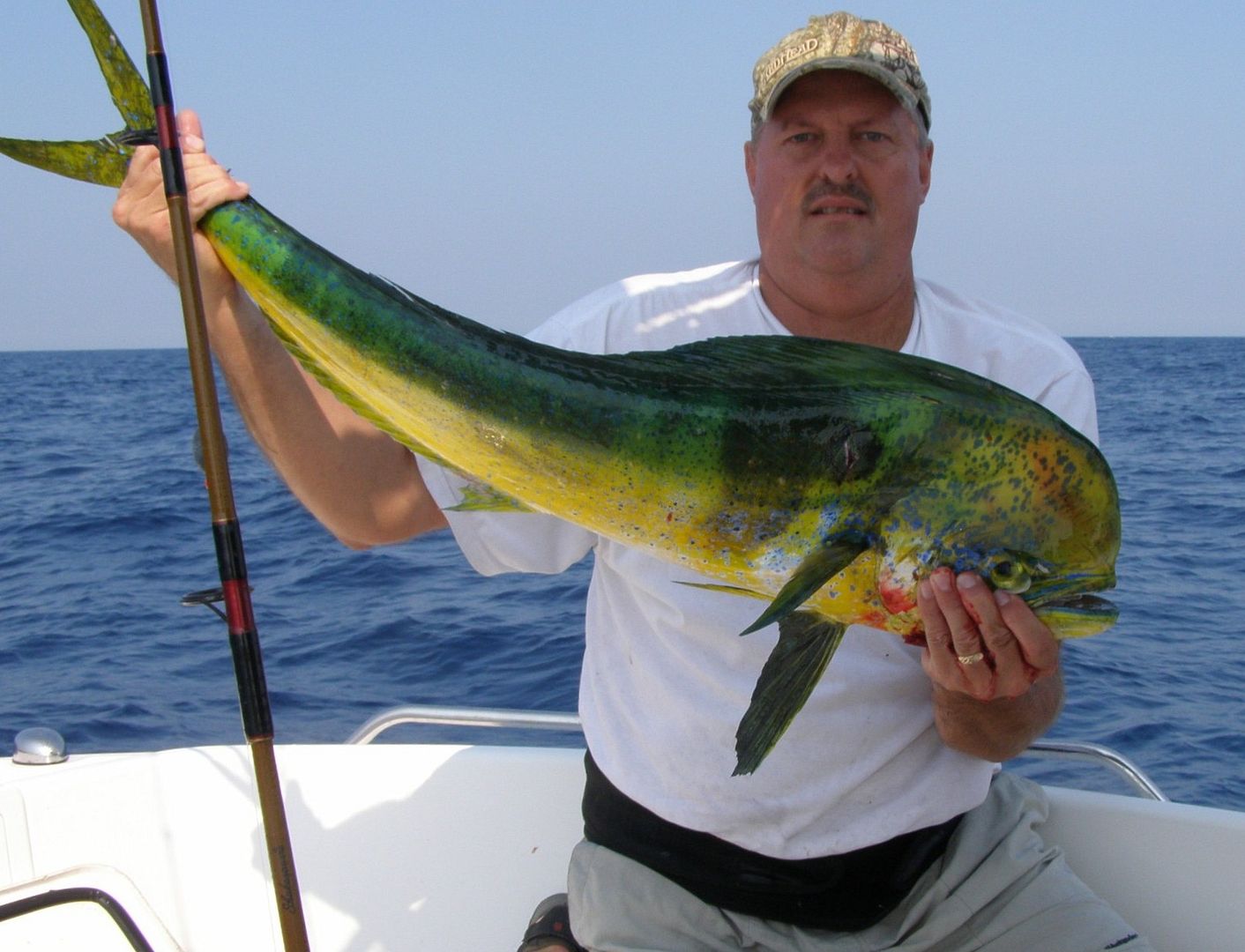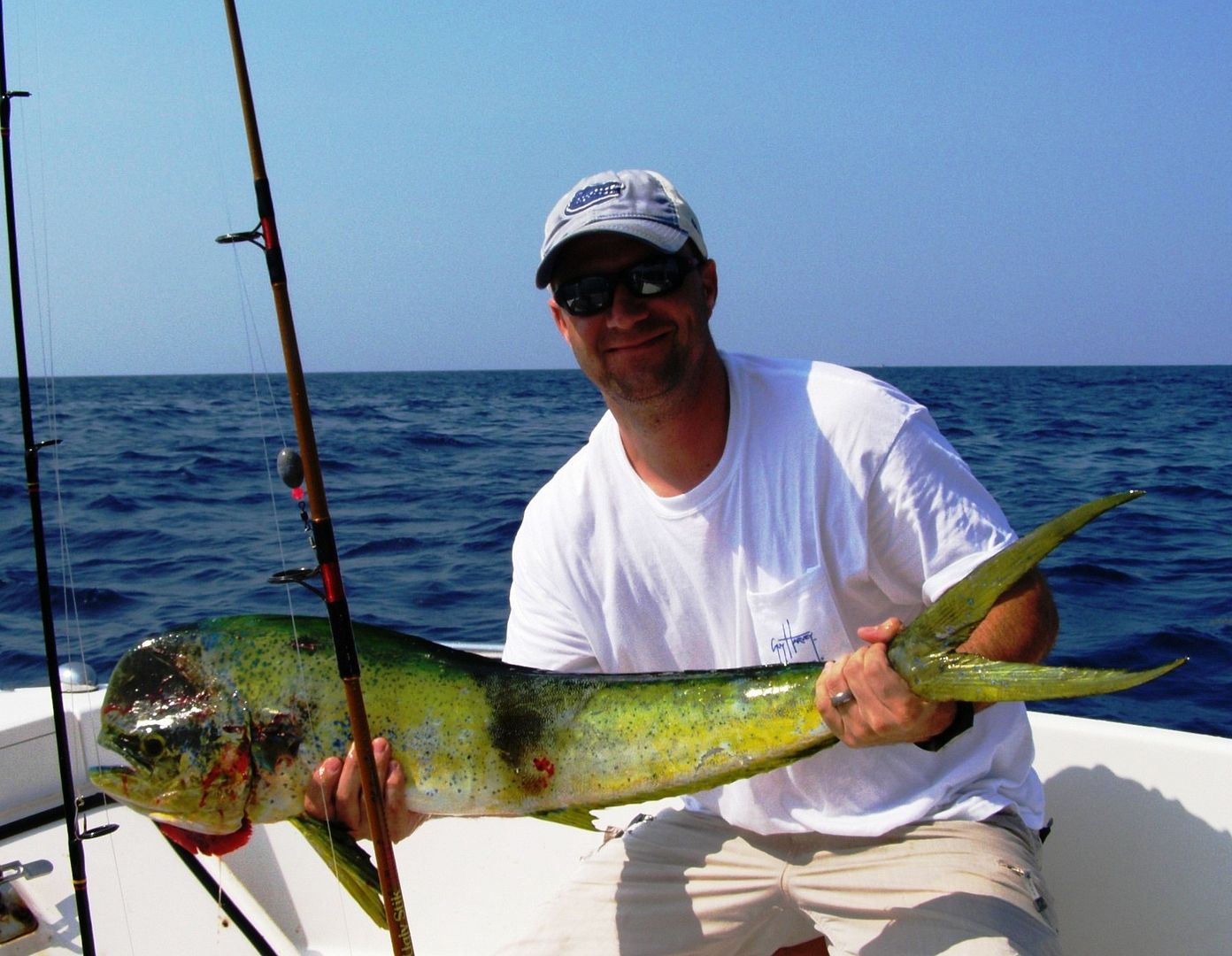 Called over Bryan to join in on action… Opted to search around for some more weeds and after leaving this area (now in 1150ft) found some nice looking weeds SW in 1000ft. Dumped in the livey's and FISH ON… Another Chinese fire drill was on. I think this was #3. It was all a blur from about 8am on :grin Gave a shout out to Bryan and he picked up 25 pounder here. Congrats
B_W
... Karma is on your side :grin
Here is Rick with one of his first fins he caught today.
CLICK THE PIC BELOW TO SEE AN UNDERWATER VIDEO OF RICKS FIRST FINS
After boating fin #9 an looking at the ice situation we decided to call it a day. Hit a couple more lines on the way in to allow us to clean up the bloody decks. No luck and made the 21 mile run back to the inlet.
Today's Tally
9 for 12 Fins – 7 Gaffers
Special Thanks to Bryan (
B_W
) for being our wing man today and help each other out on the bite. Truly and enjoyable adventure and will hopefully can do it again Bryan. Shoot me an email or PM so we can let each other know when were heading out so we can do this again. 2 boats are better than one :thumbsup We are heading out again tomorrow so if your heading out, give us a shout out on Channel 73. :thumbsup
Rick. You an RJ are invited aboard the AF anytime. I had a blast today :thumbsup
How did you all make out today?Special Thanks to the following peopleRandy Phillips
[email protected]
Jim Lopilato
[email protected]
Kathy Fitzpatrick
[email protected]
I asked them if they could install a fish cleaning station at the west boat ramps at Sandsprit Park and they took care of it in short order. Please take the time to email them and thank them for their support.Tip of the day
Here is my method of storing my Sabiki rigs. I have tried those Sabiki poles that crank up the rig right inside of them but I didn't like them. They were too stiff of a rod for me and didn't allow me to feel the bottom nor bite as well as a regular fishing pole does. My method is simple, cheap and easy.
First thing you want to do is to add a small bead on your line and a snap swivel. This bead will keep your snap swivel from entering your rod tip. I like to use 20lb braid on my bait rods as it allows you to feel the bottom and the bite much better.
Next, take some fishing line (I use 50lb mono or less) and tie a double loop knot through the eyelet of your sinker. You want the loop to be just large enough to fit over the handle of your fishing reel. Once attached to your Sabiki rig, crank the bead till it hits the eyelet then adjust (pull out drag as required) your fishing reel handle until it is pointing towards the butt of your rod.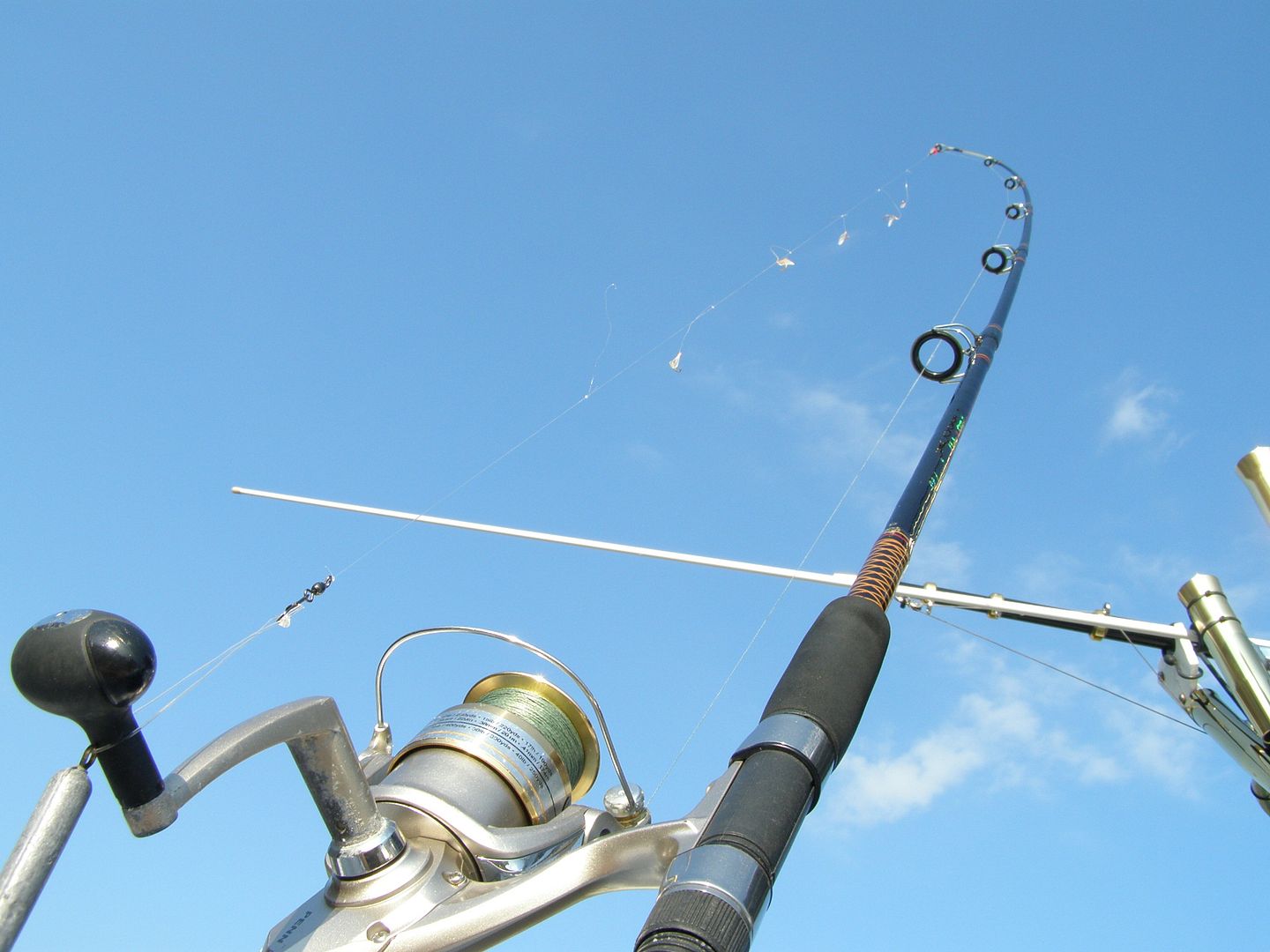 Now simply place the loop over the handle and your good to go. You might need to let out some drag depending on how long of a rod you have. I use 6ft 6" rods and are the perfect fit for the Marathon Sabiki rigs that I use.
http://www.biminibayoutfitters.com/sabiki.htm
Random pics on the day
3 Bags of fish all caught without the spotting of a flip flop today :grin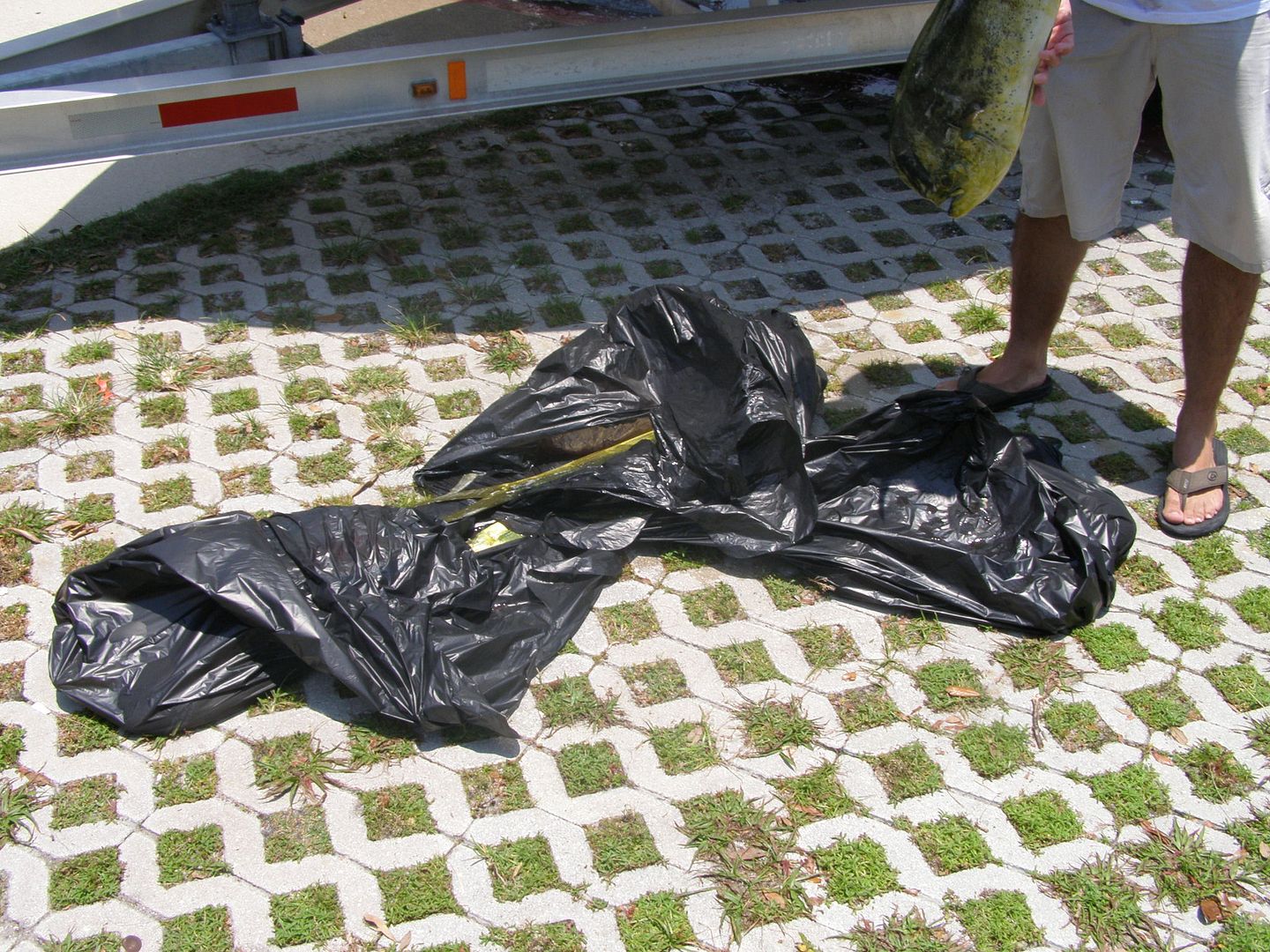 ALWAYSFORWARD, NEVER STRAIGHT...